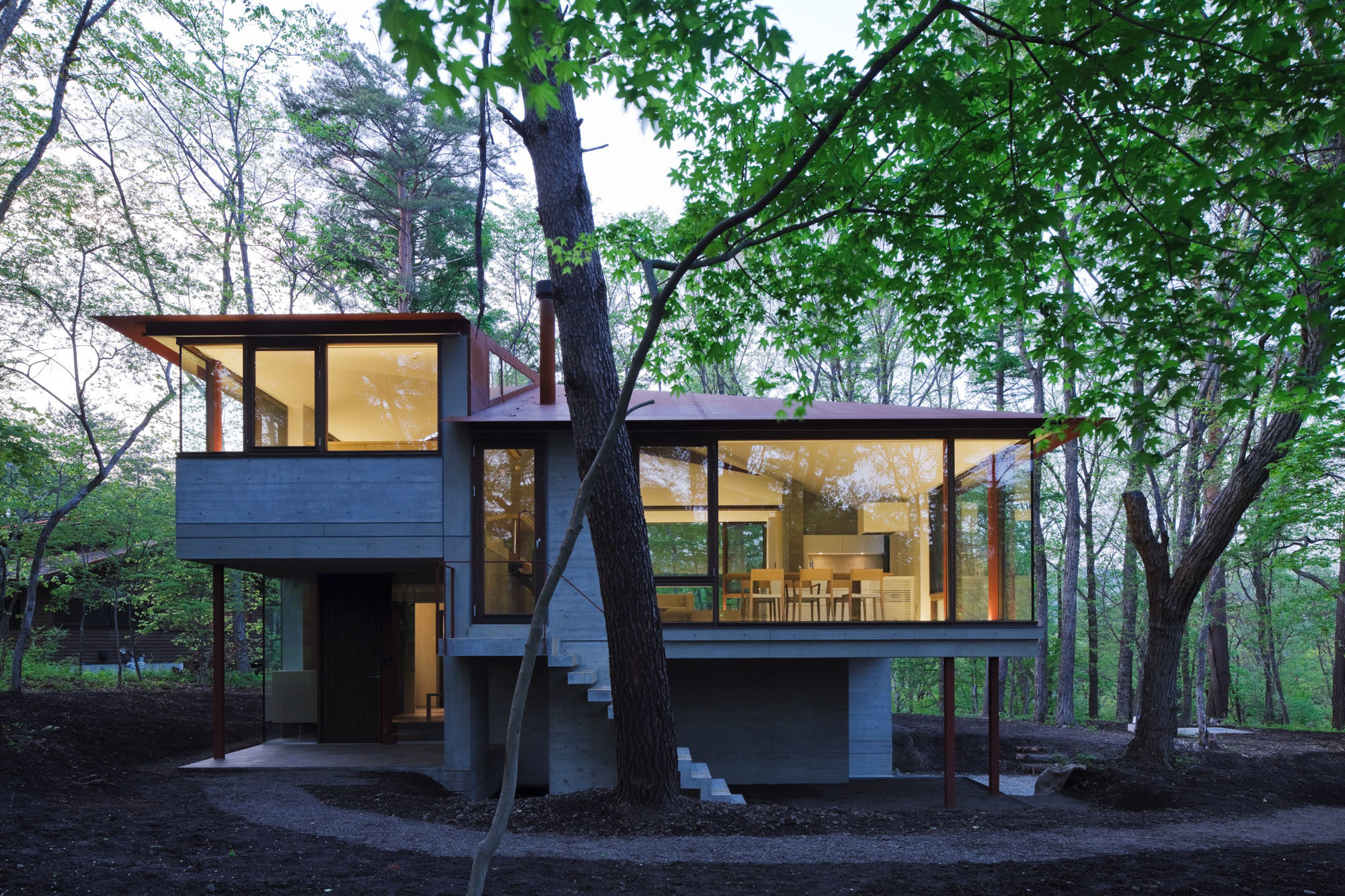 Villa K
The villa site is located on a ridge of ground on a lower slope of Mt. Asama in Karuizawa.
The building is open in all directions to make full use of the open ridge and the height differences across the land. The client's request was that everyone should share the atmosphere of the place even though each person is engaged in their own activities.
The building is located opposite a spectacular large chestnut tree, a perfect specimen of its species. A cross-shaped central pillar supports the four floors of the villa and forms a tree shape with the pillar the trunk and the floors the branches.
The four roofs are staggered, with their height adjusted to match the floor space beneath and light penetrates through the step changes between the roofs.
When looking up at the sky from the base of a big tree or when climbing and sitting on a tree branch and looking at the ground below, the image that is seen through the many layers of braches and leaves produces a varying and multilayered effect. A proposal was made to bring out this effect to the full in the villa design.
The building is defined by its four roofs at different gradients, where the line of sight is towards the surrounding green landscape and earth.
Gallery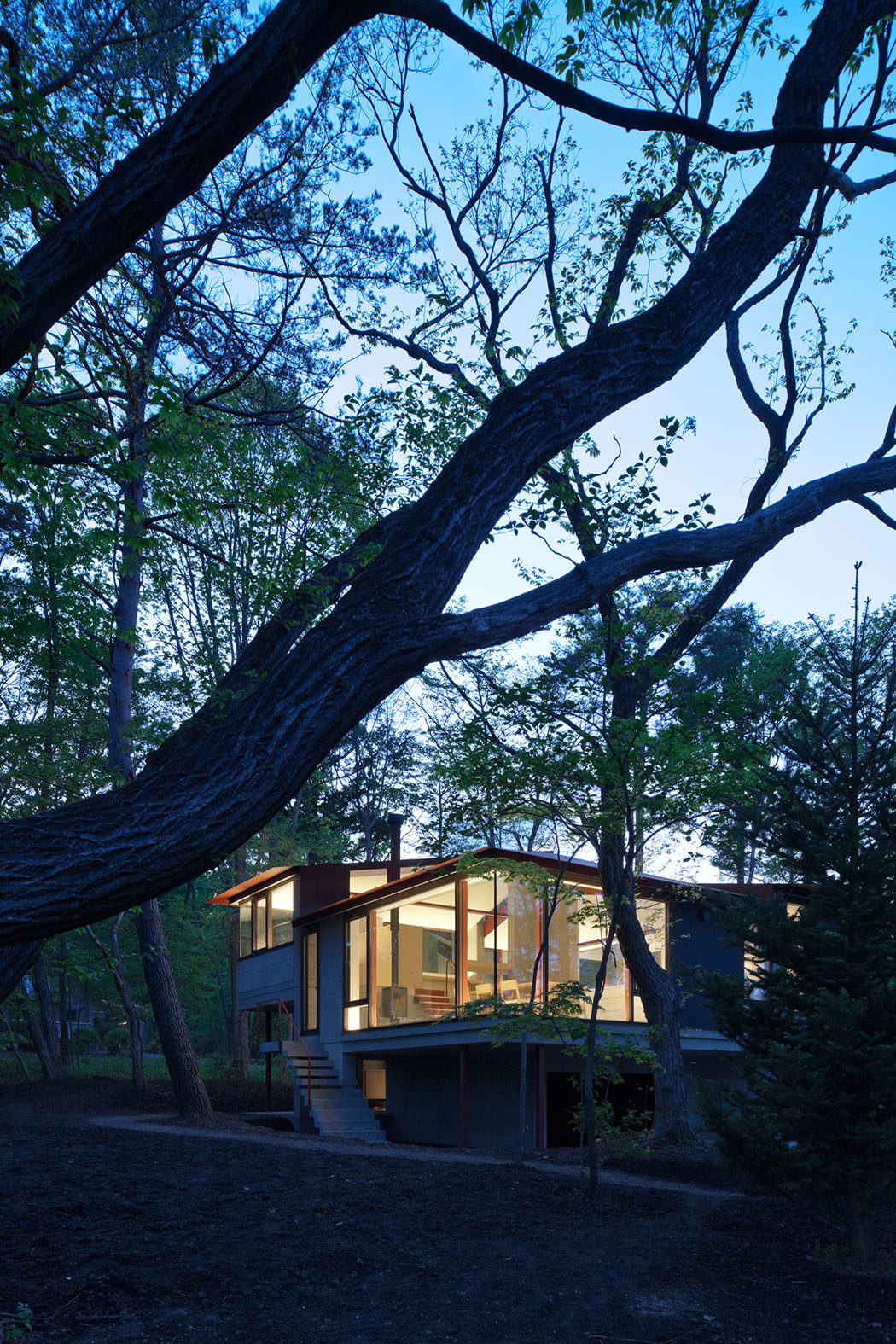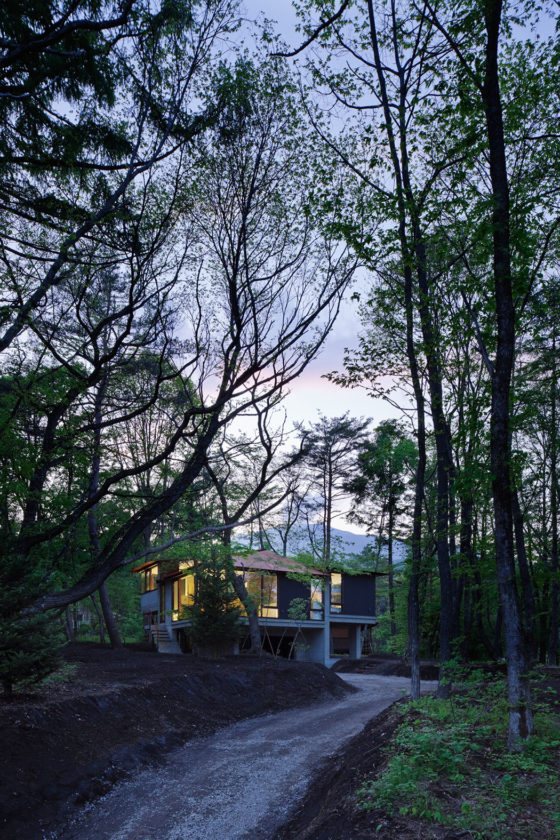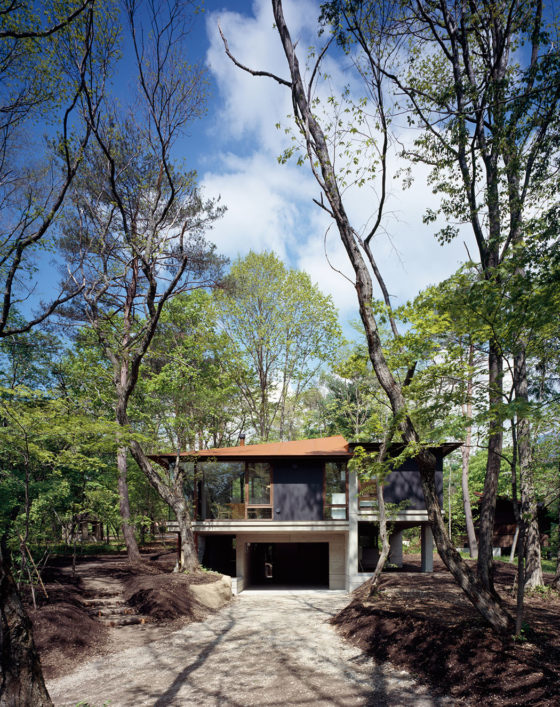 The roof is made of a weather-resistant welded steel plate with a roughened surface finish to allow easy access for maintenance such as the removal of fallen leaves.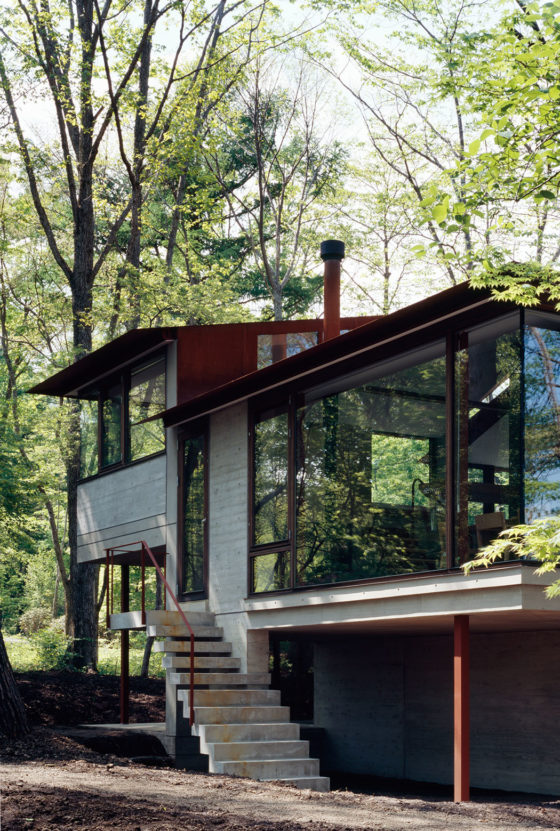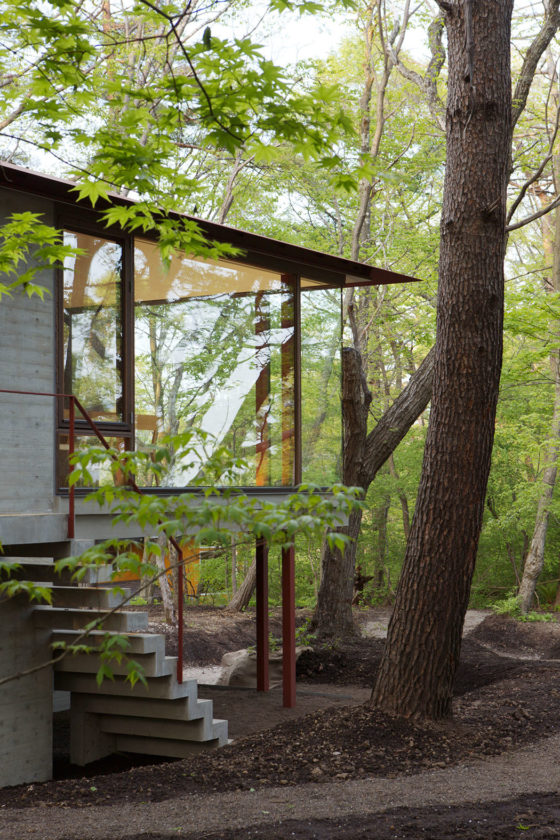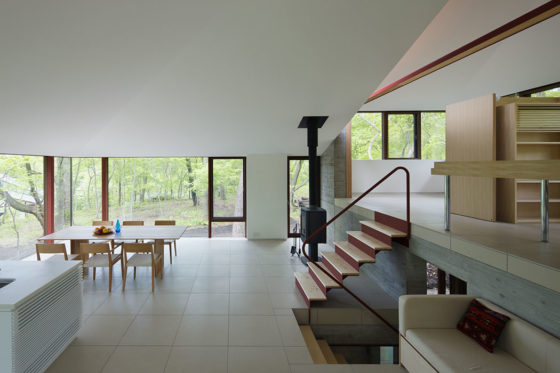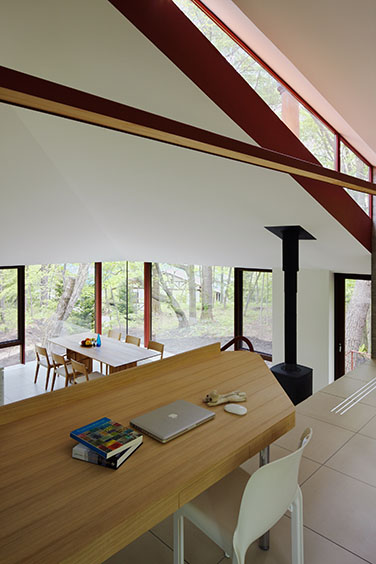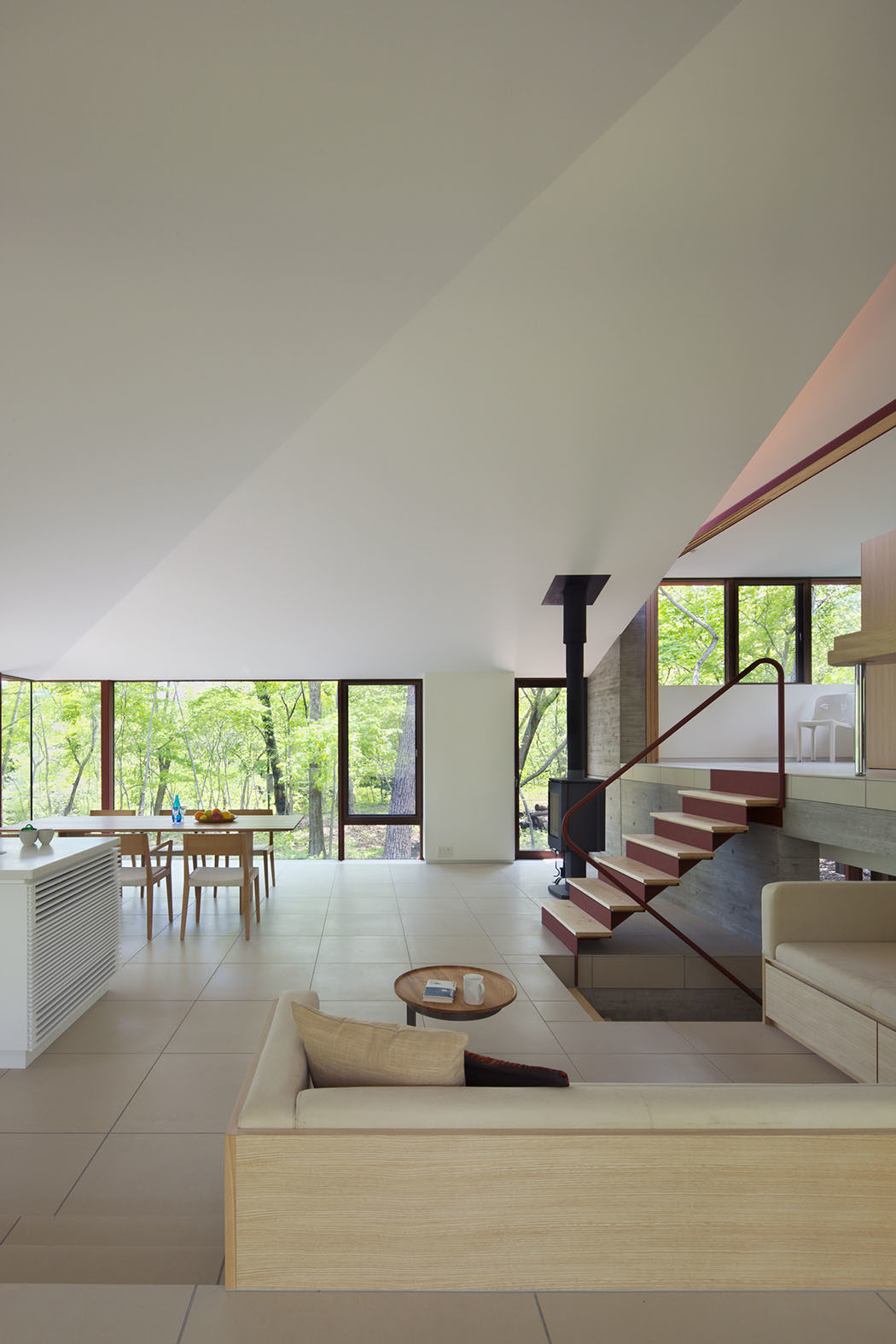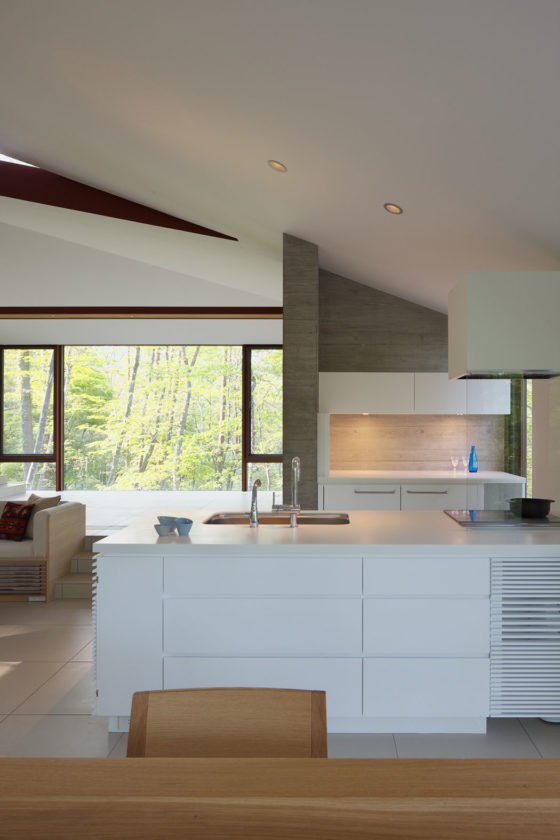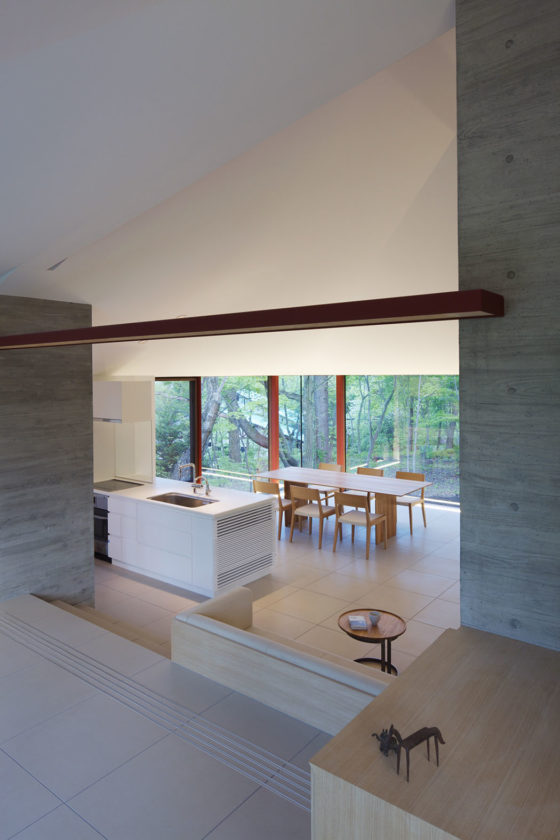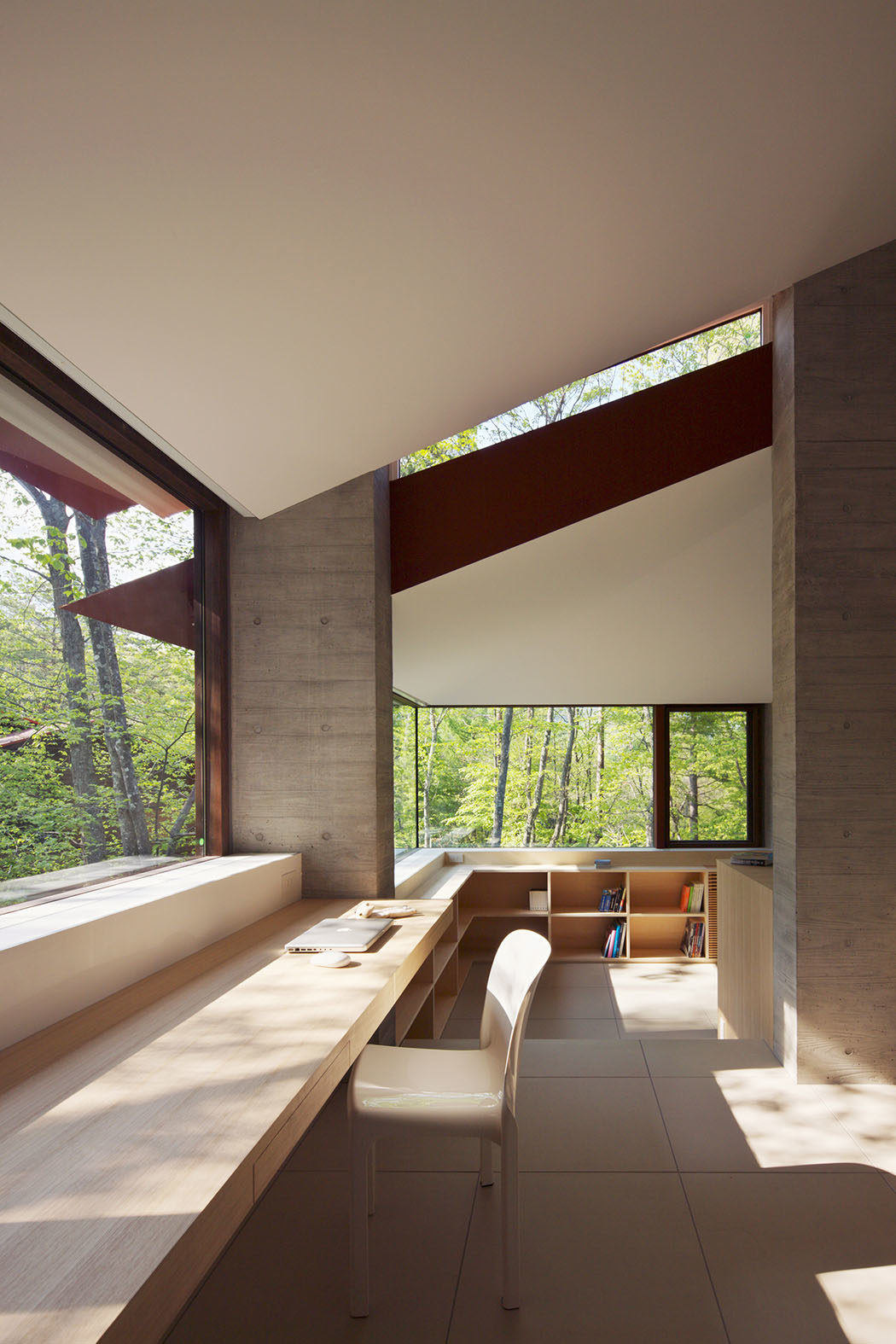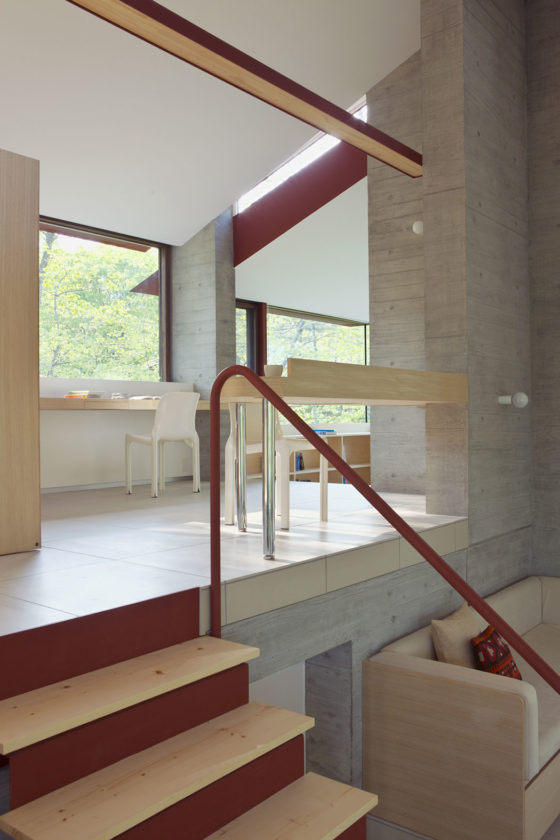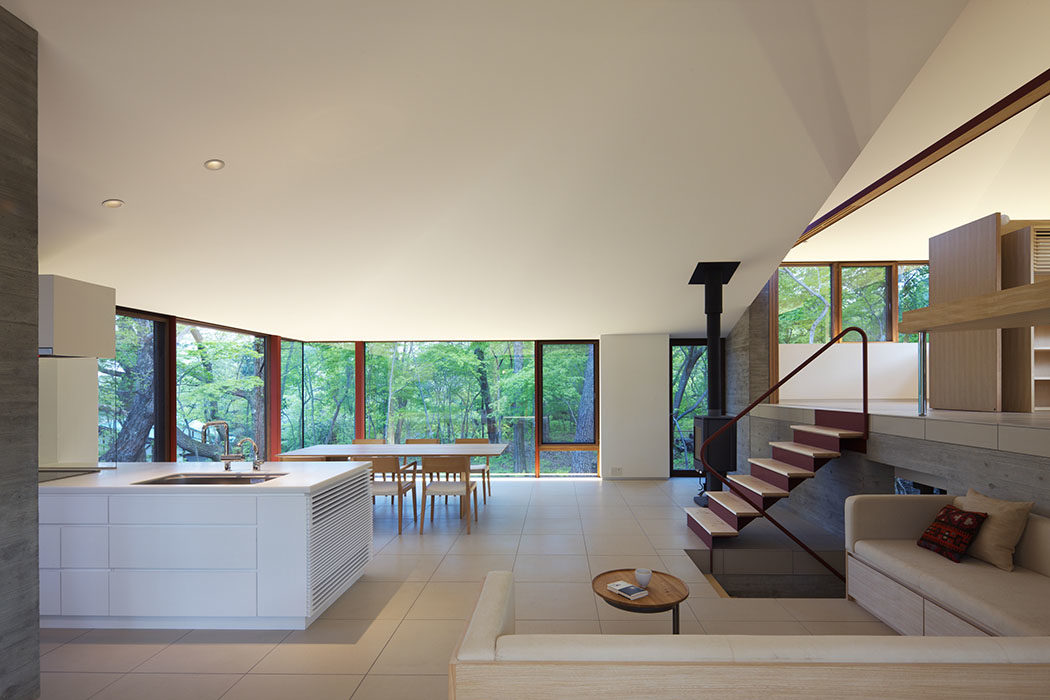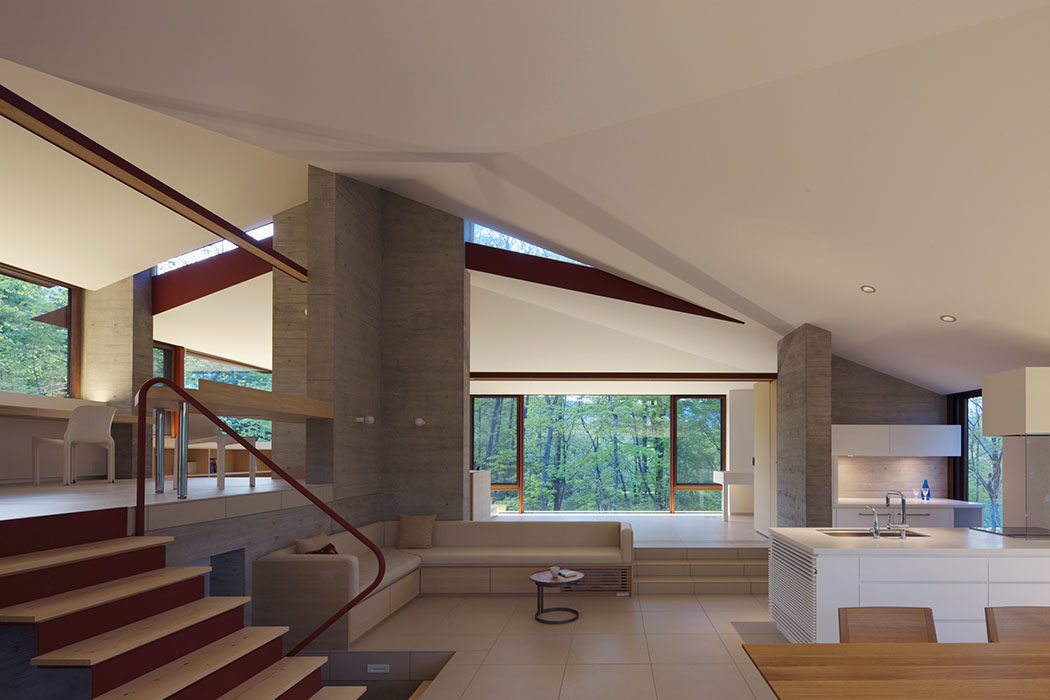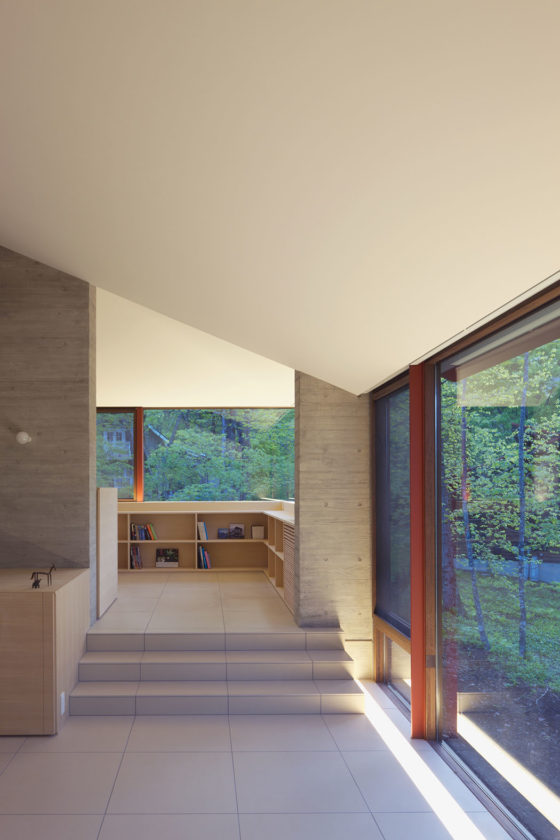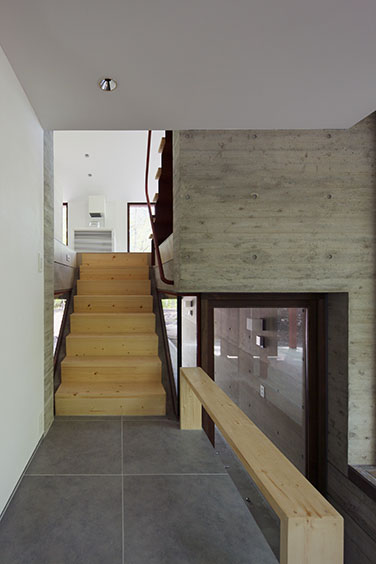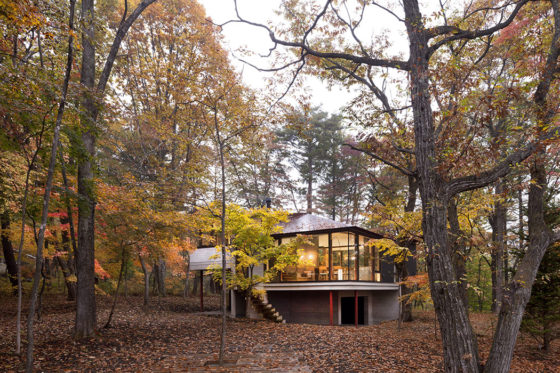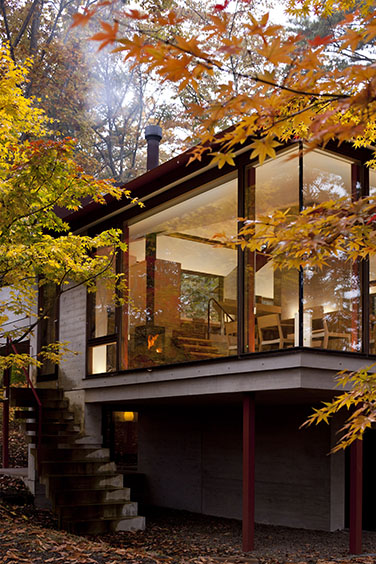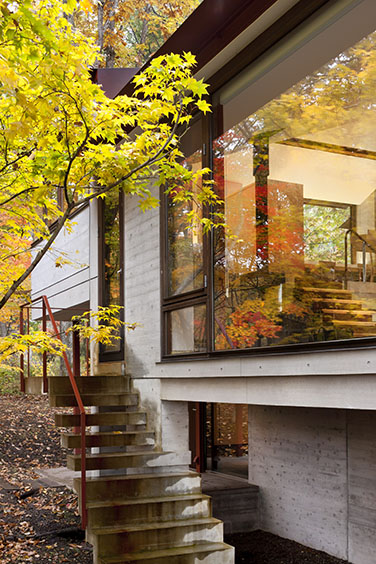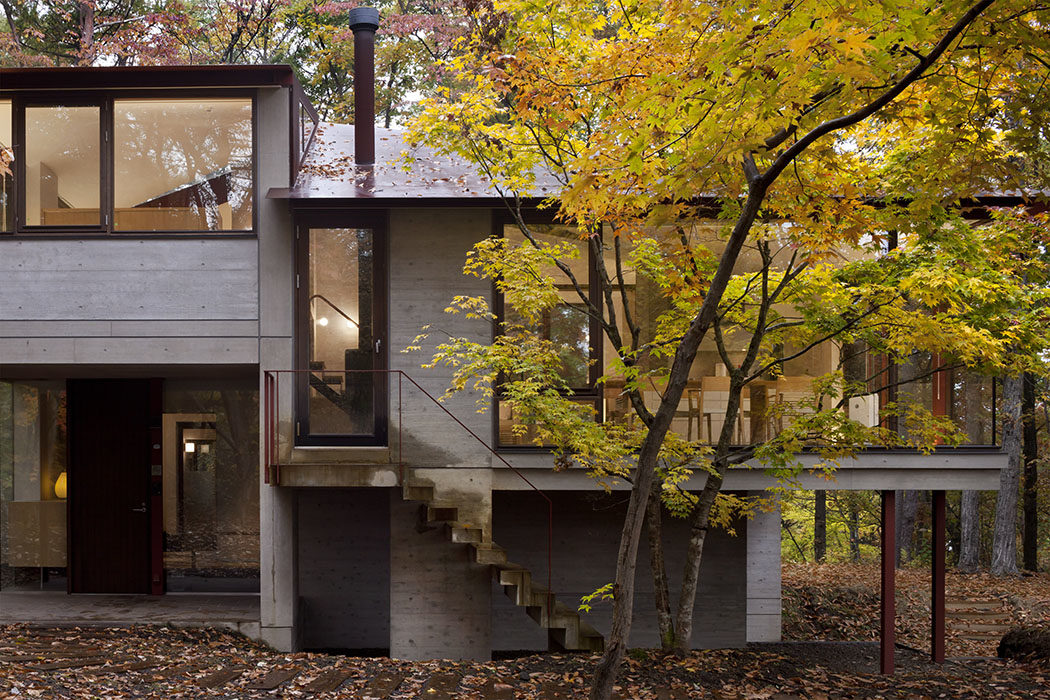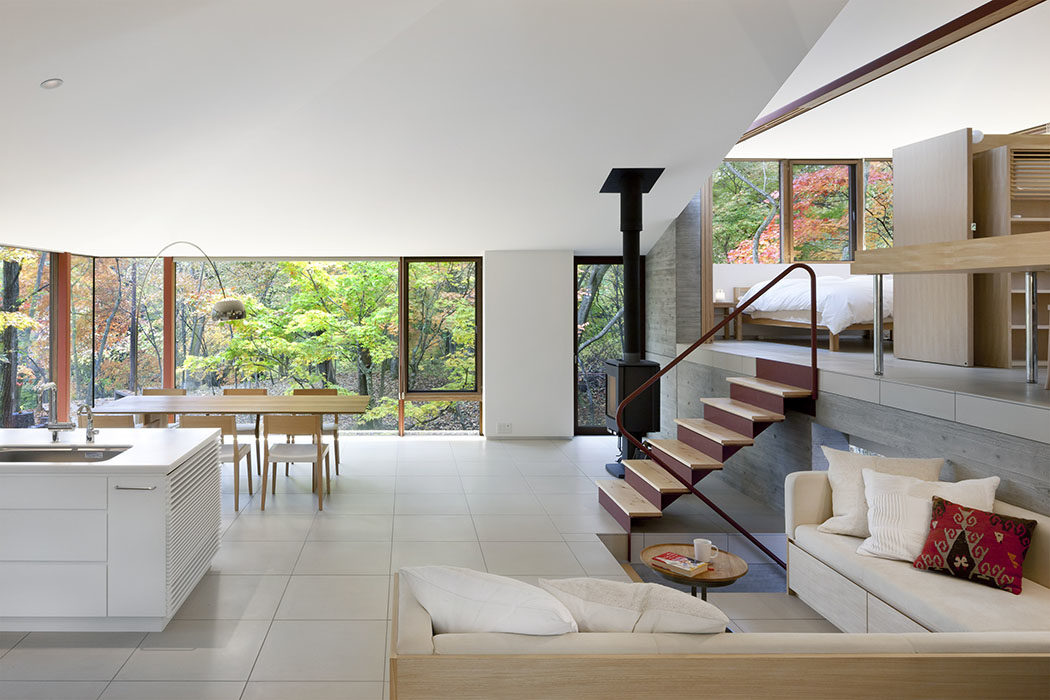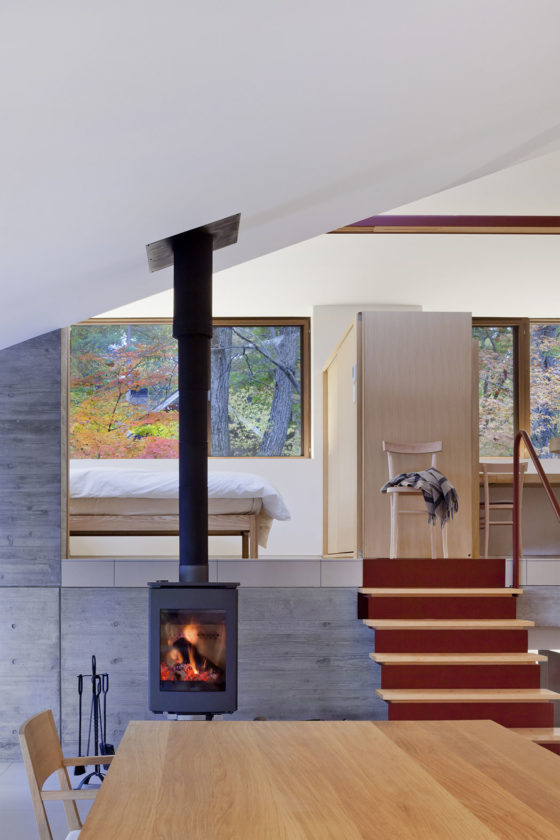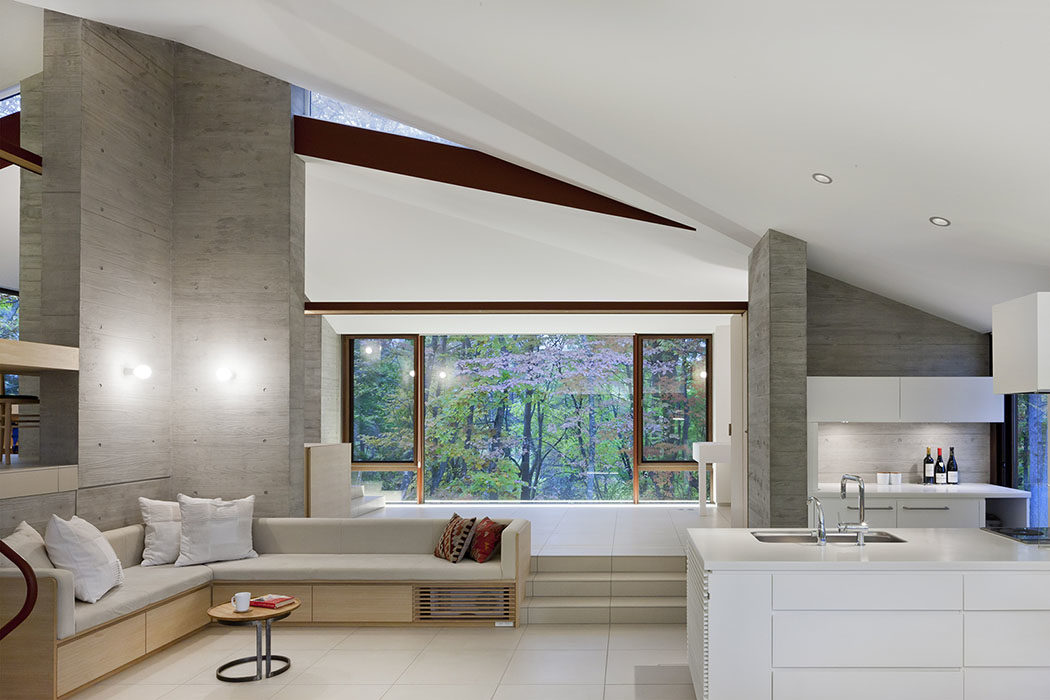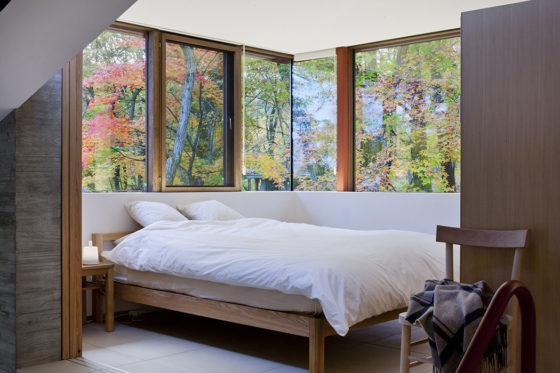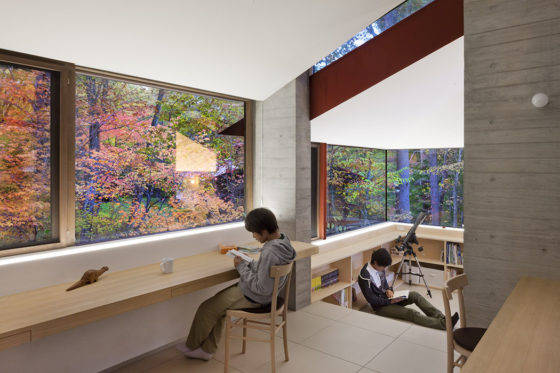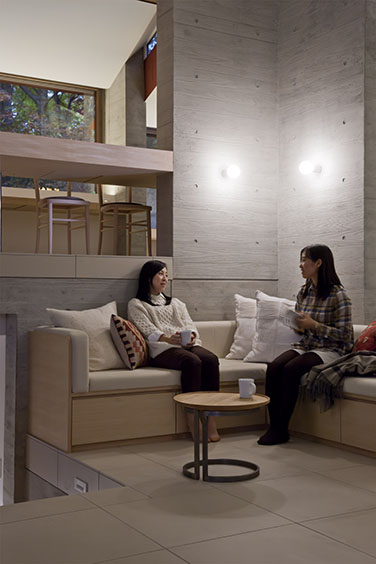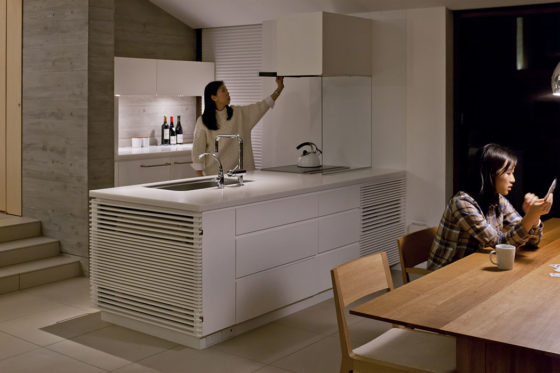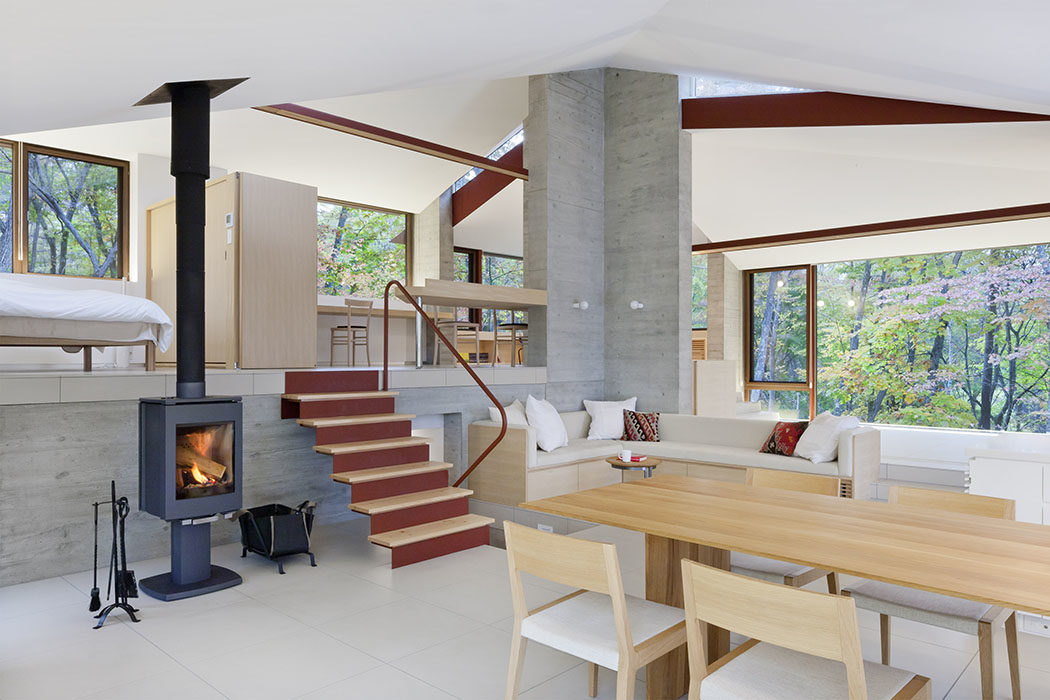 Information
Location

Karuizawa Nagano Prefecture

Type

Villa

Structure

Reinforced concrete, 2 stories

Site Area

1416.23m²

Design Period

August 2008- May 2009

Construction Period

June 2009- June 2010