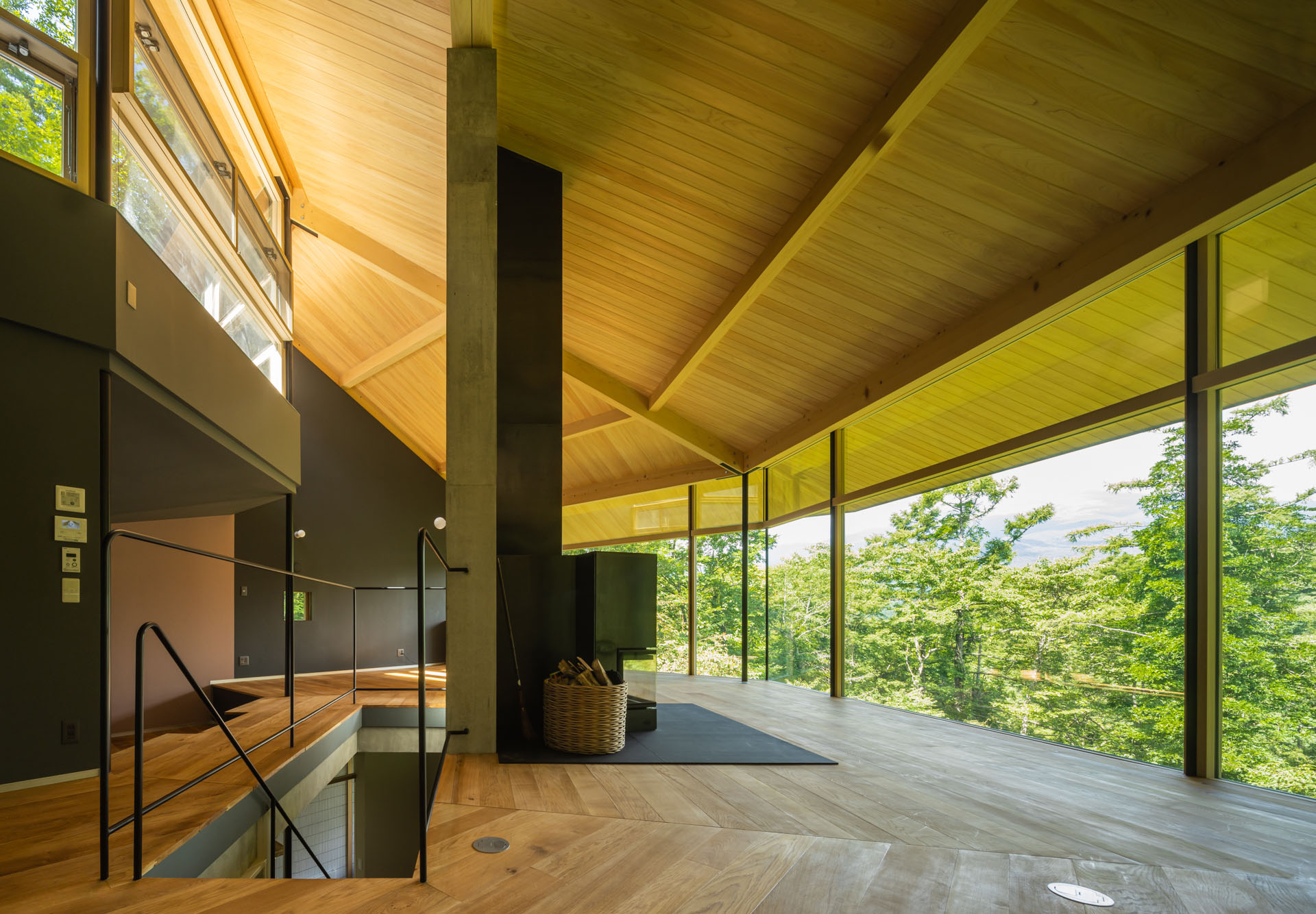 Folding Screen House
Enjoy the view in three dimensions.
The site is on a steep north slope adjacent to a national forest with the property opening up to Mount Asama and its ridges and forest via a deep valley. There are no man-made structures in front of the site.
We stacked fan-shaped planes of varying levels from north to south to create a three-dimensional landscape that spreads out like a folding screen with a small centripetal area that leads up the slope.
Japanese folding screens are designed to be viewed in a folded form and folding them gives the two-dimensional picture a three-dimensional effect. When you change your perspective, the picture changes.
Through the glass screen that is folded into multiple angles, the viewer is able to experience a three-dimensional effect and enjoy the landscape with the sensation of being intimately present in the landscape.
Gallery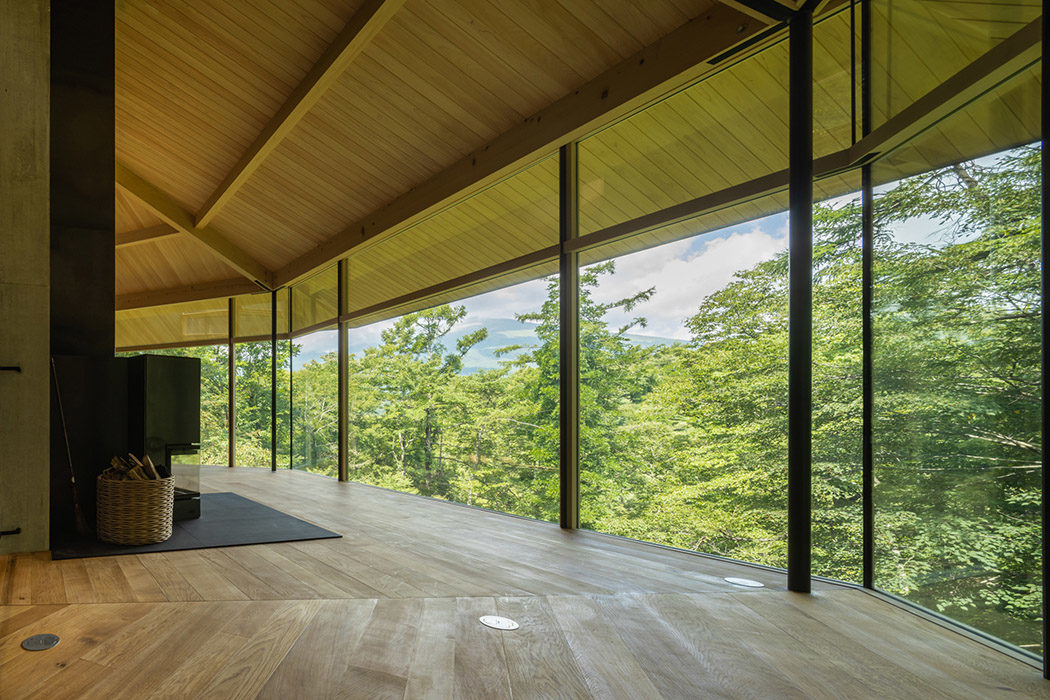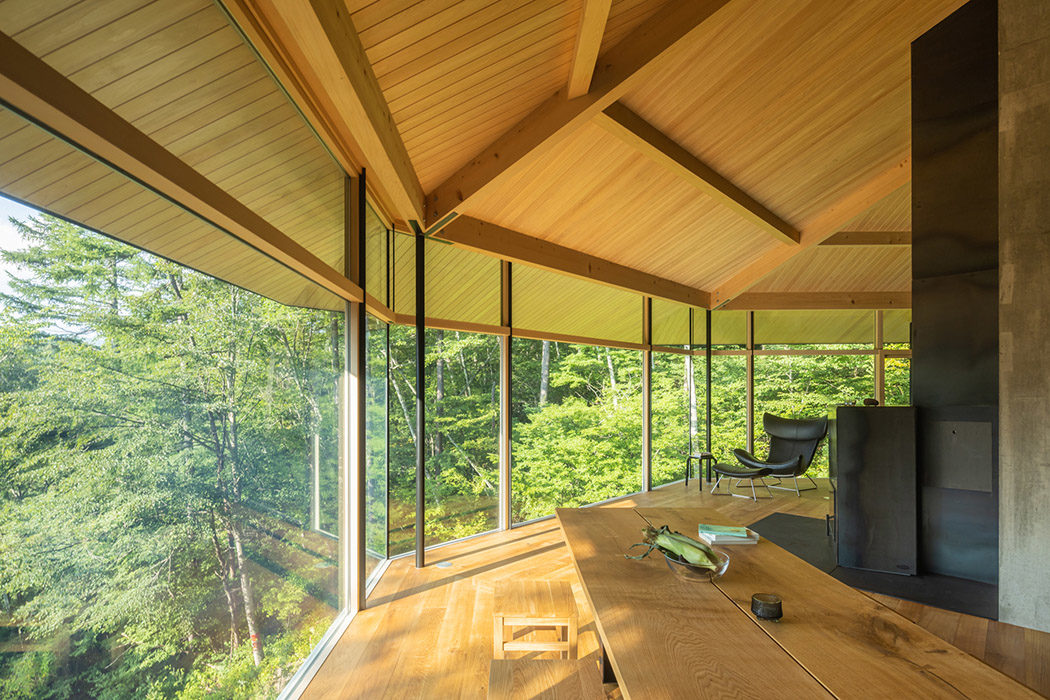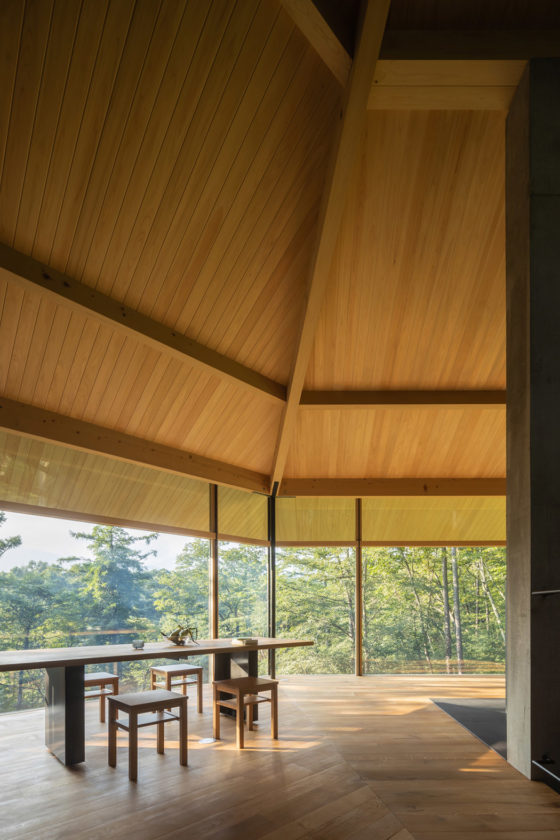 The floors and ceilings that define the space are made of thick European oak and Kiso cypress.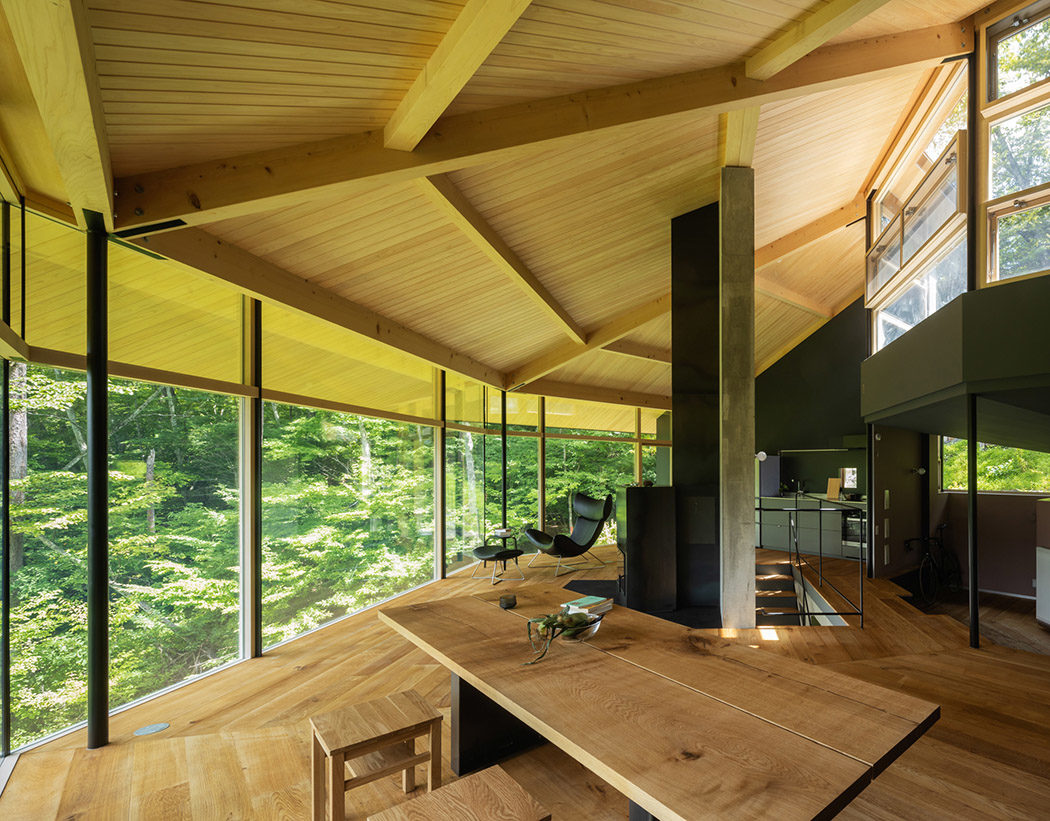 In the winter, the building lets in the southern light and stores heat inside.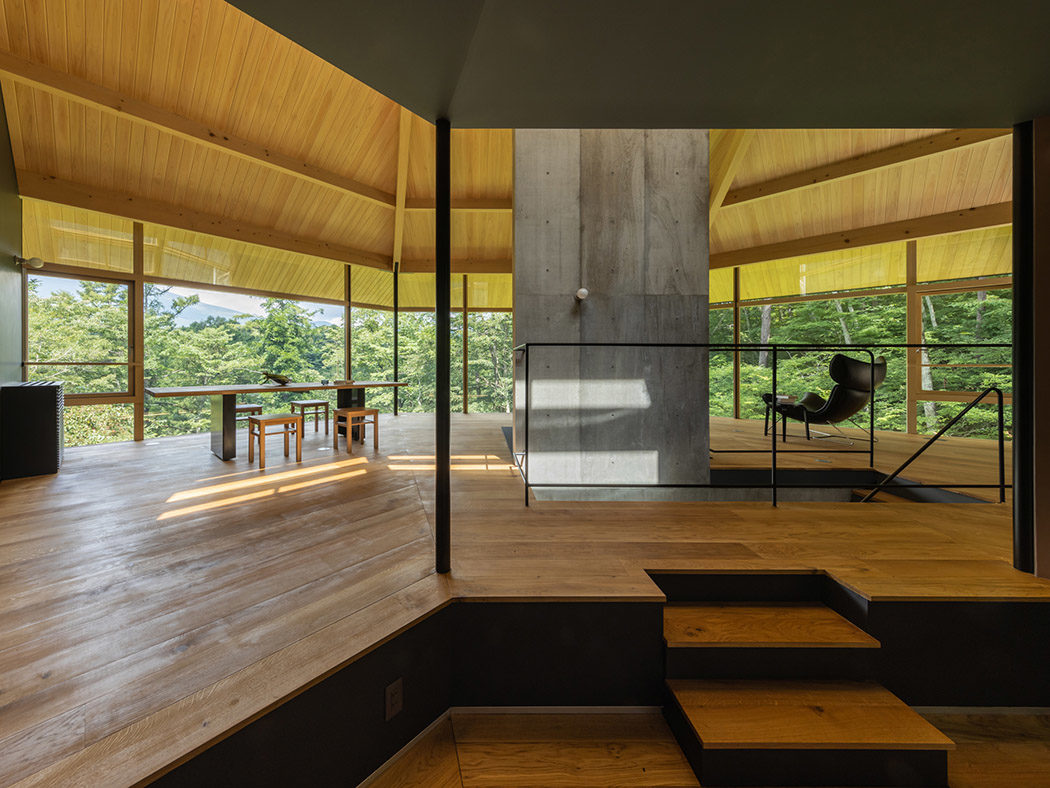 Through close discussion between the client and the designer a fusion between the landscape and human activity, amongst the materials used in the project and between time and space was created, allowing the ideas of the West and the East to fuse together, transcending the Zen-like boundaries between self and others to become one with the whole universe.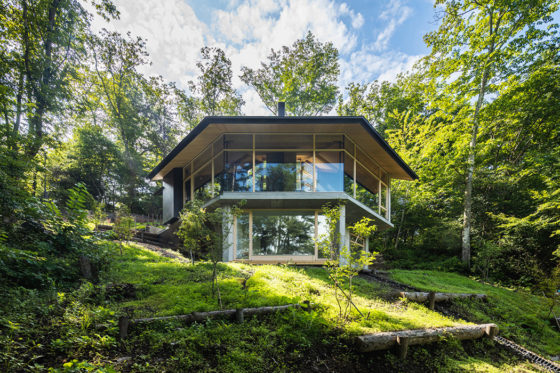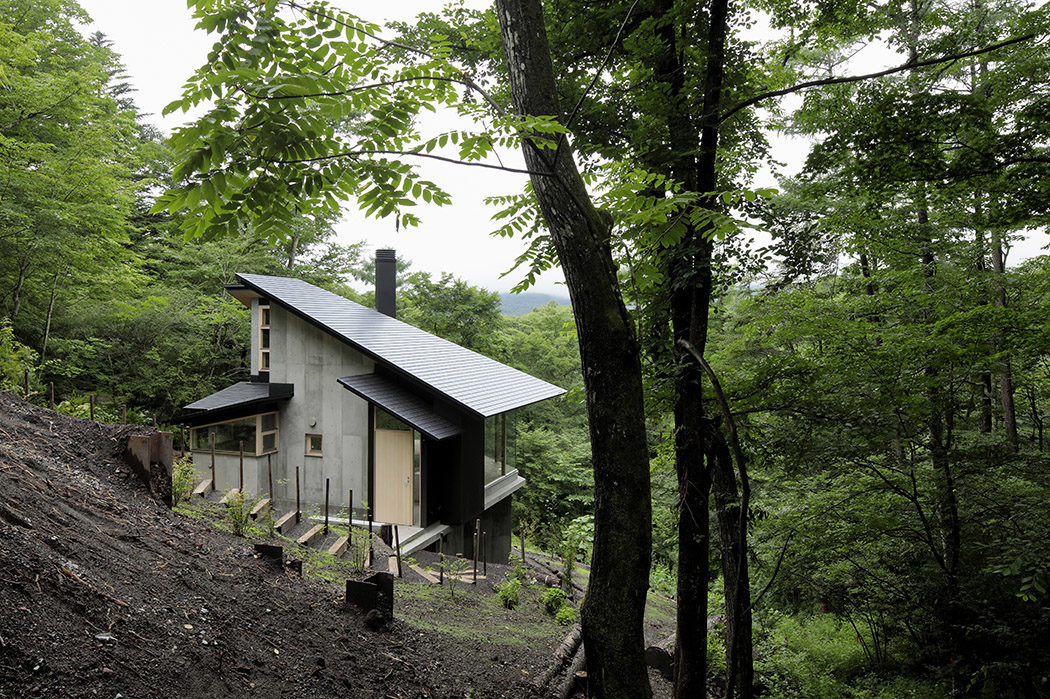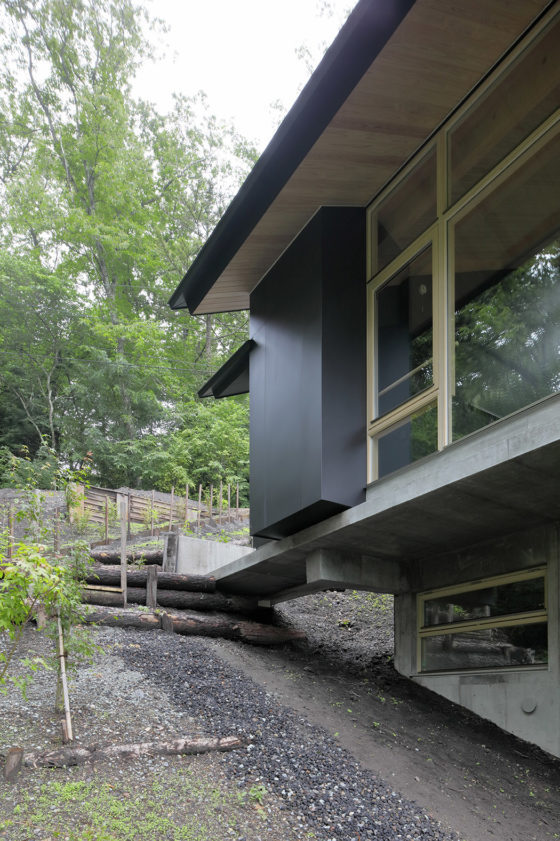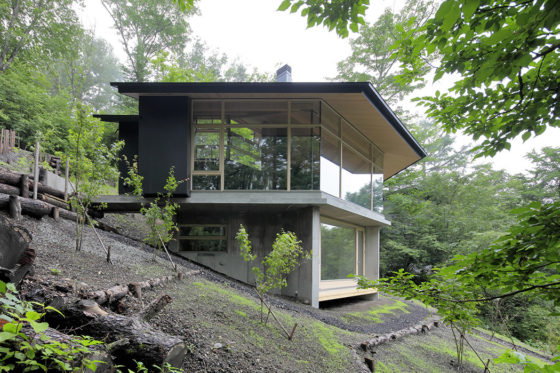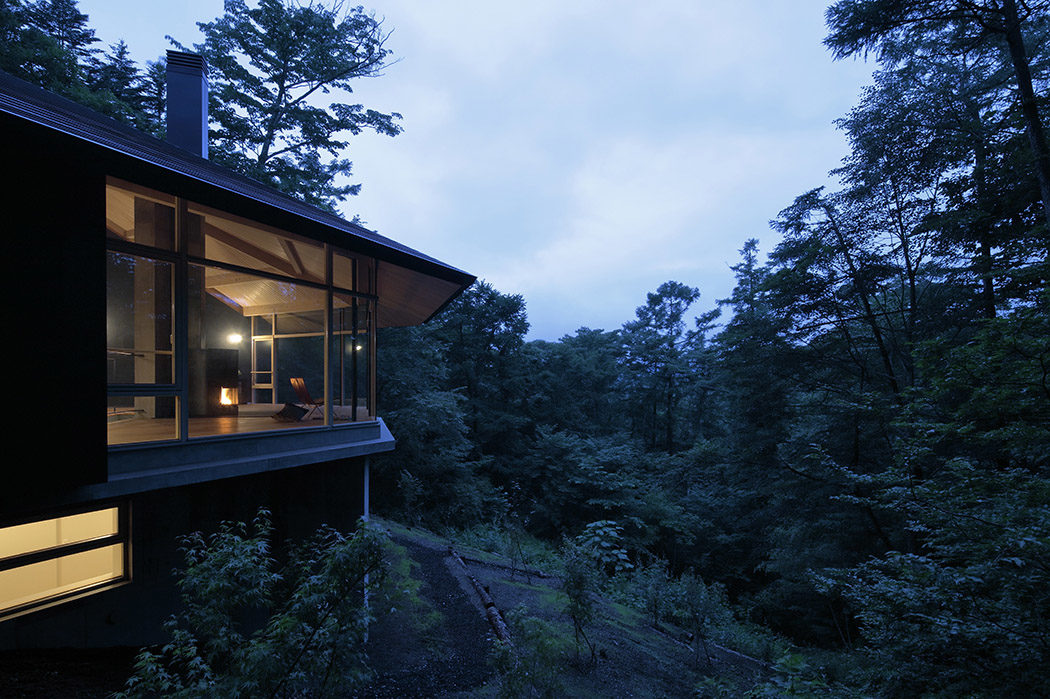 The Italian sculptor Reinhold Traxl, a friend of the client, was commissioned to create from folded and stacked steel plates embedded with magnesite stones a sculptural, fireplace-like object of fire and iron. It is positioned in the center of the building and forms the focus of human activity juxtaposed with the landscape.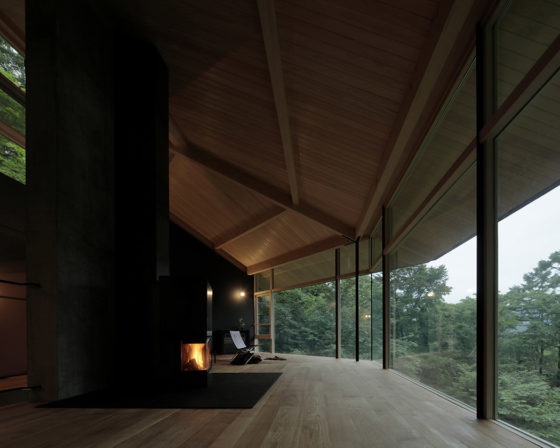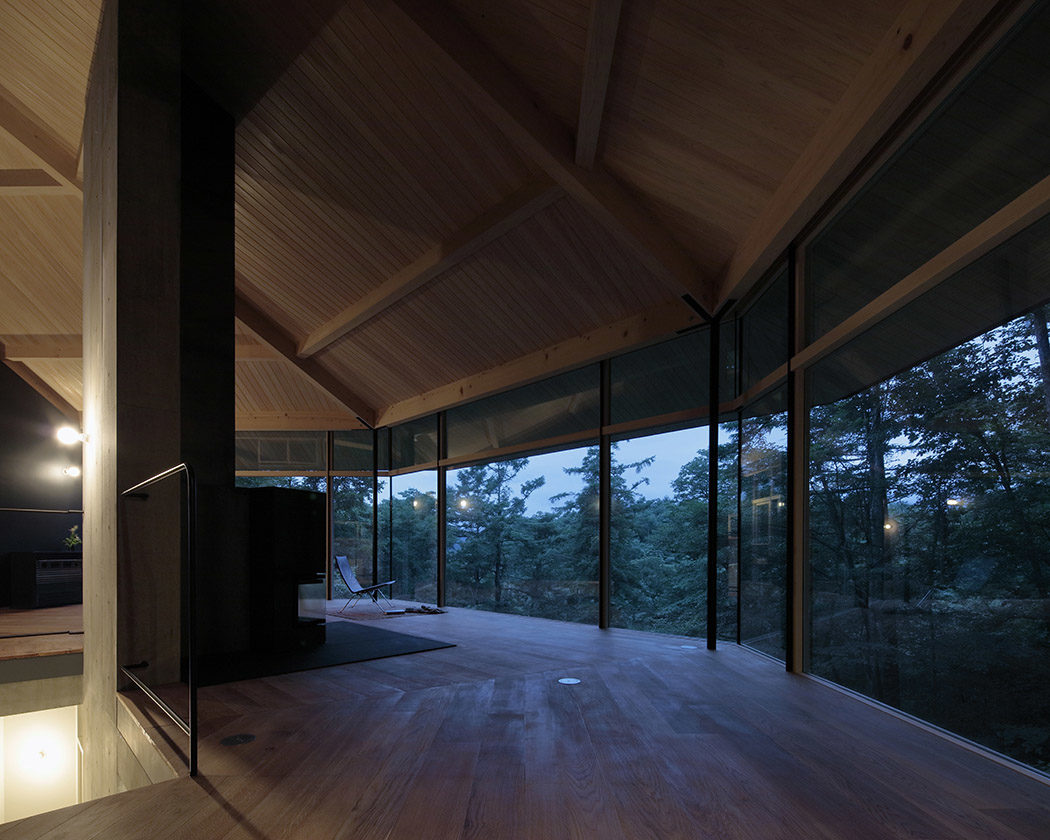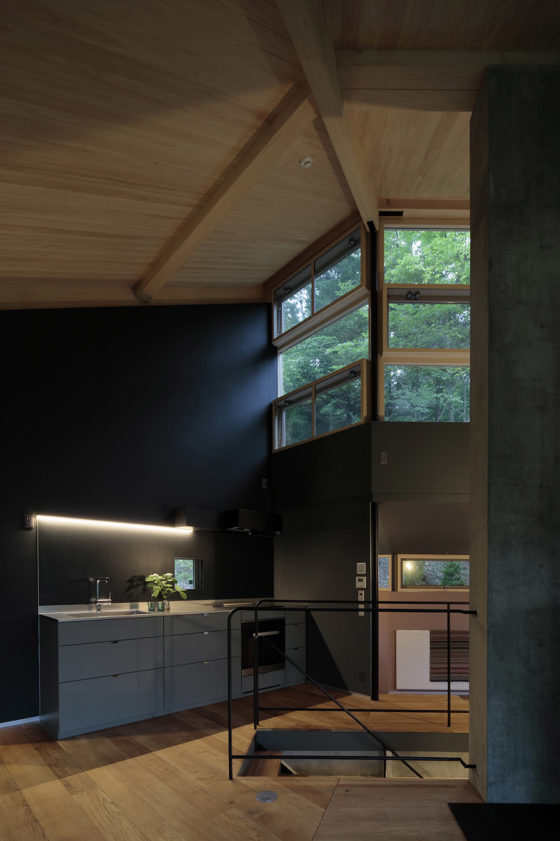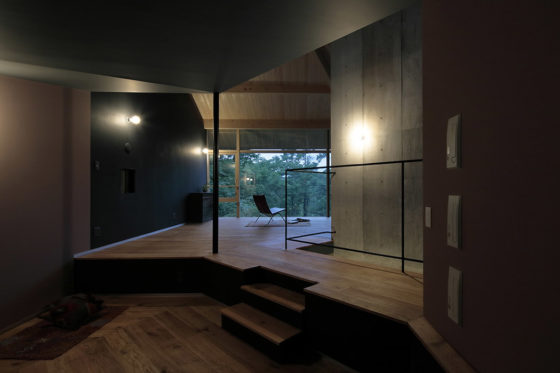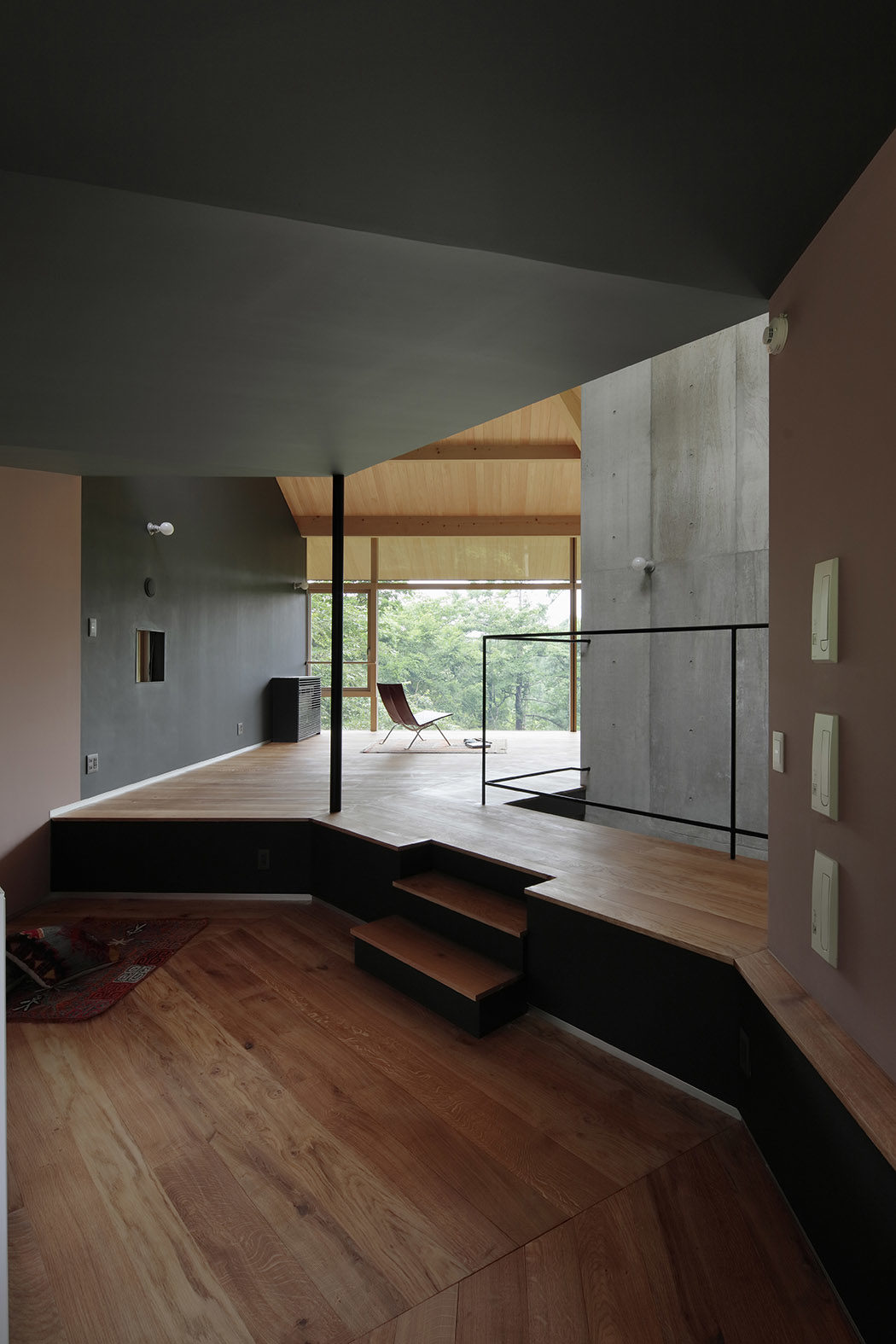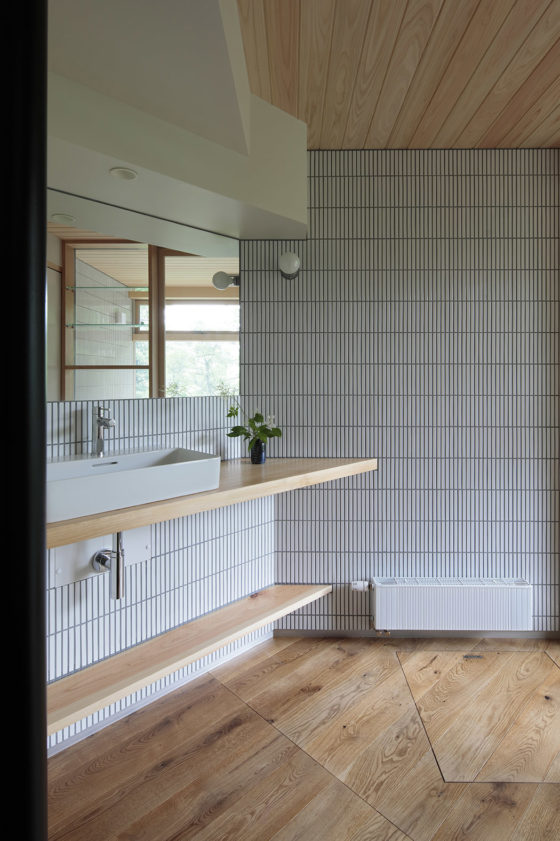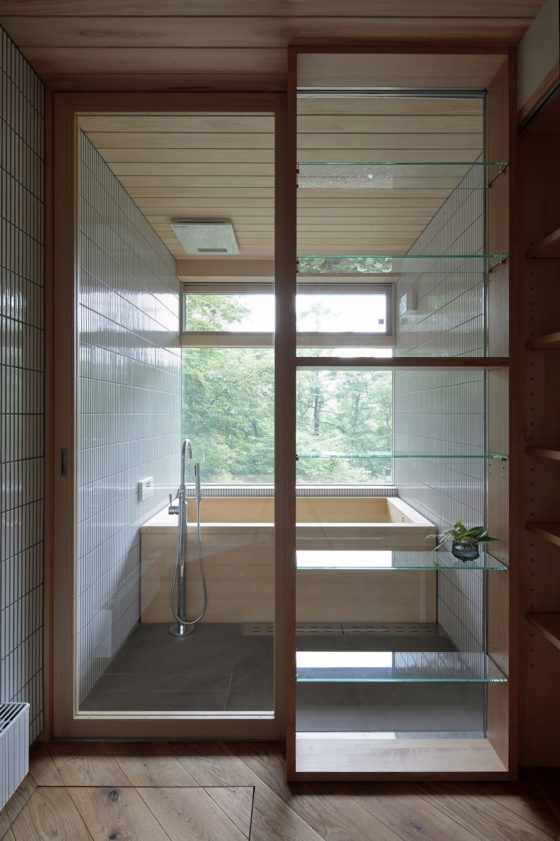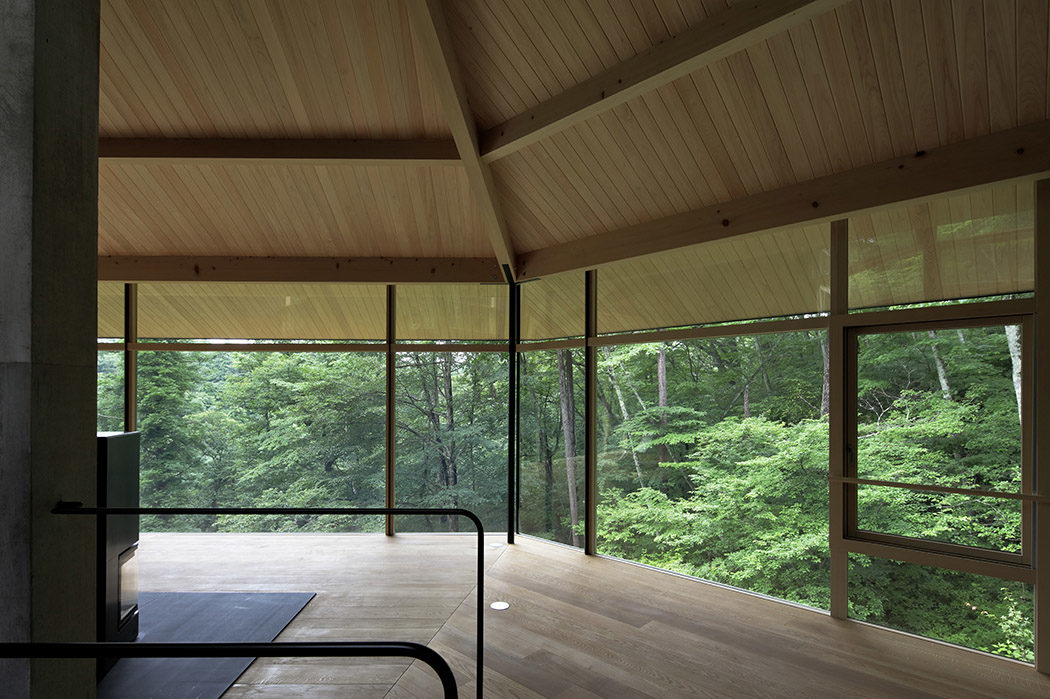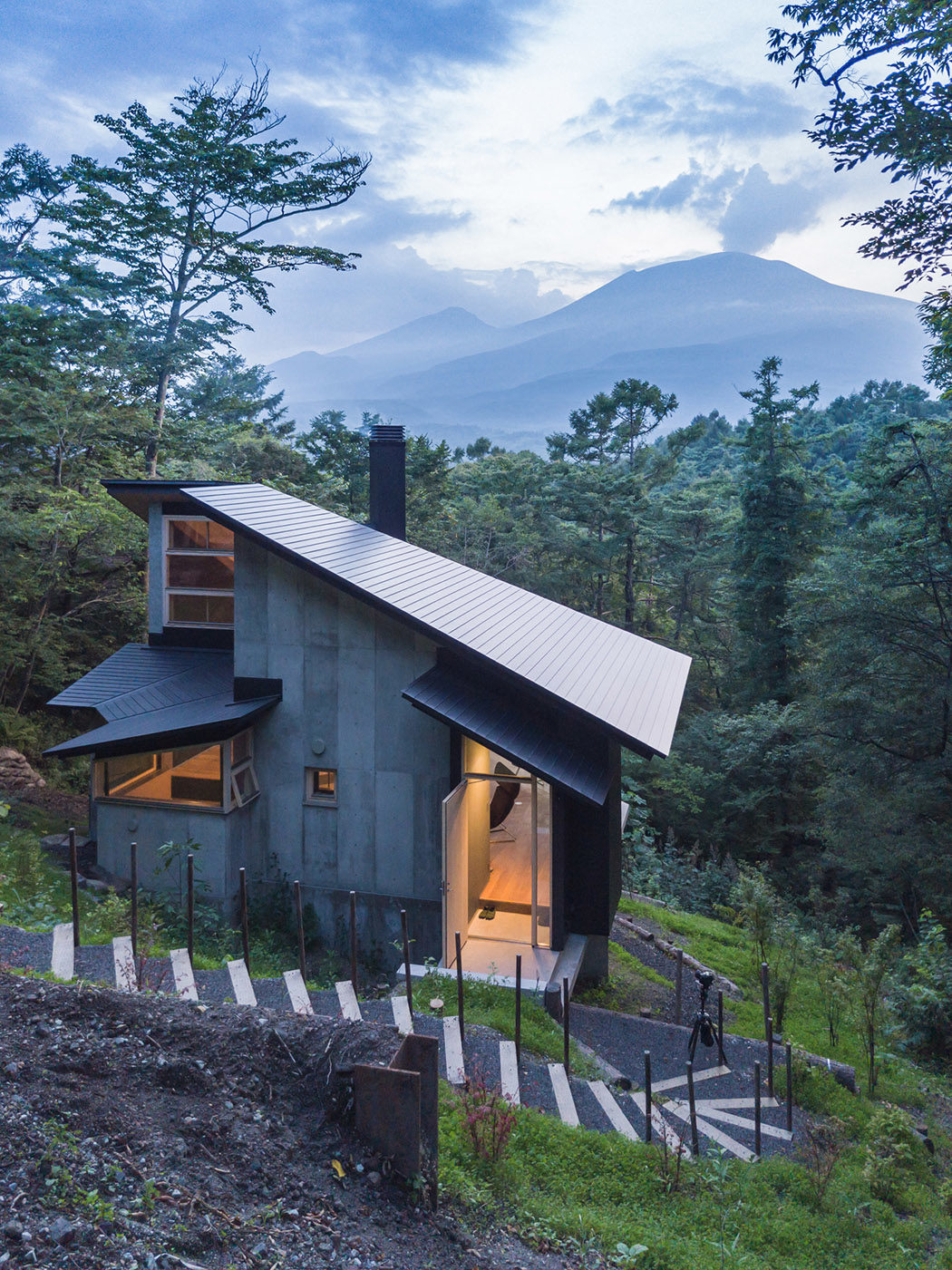 Information
Location

Nagano

Type

villa

Structure

Timber frame and reinforced concrete, 2 stories

Site Area

953.30m²

Design Period

Dec.2016 - Sept.2018

Construction Period

Sept.2018 - July.2020