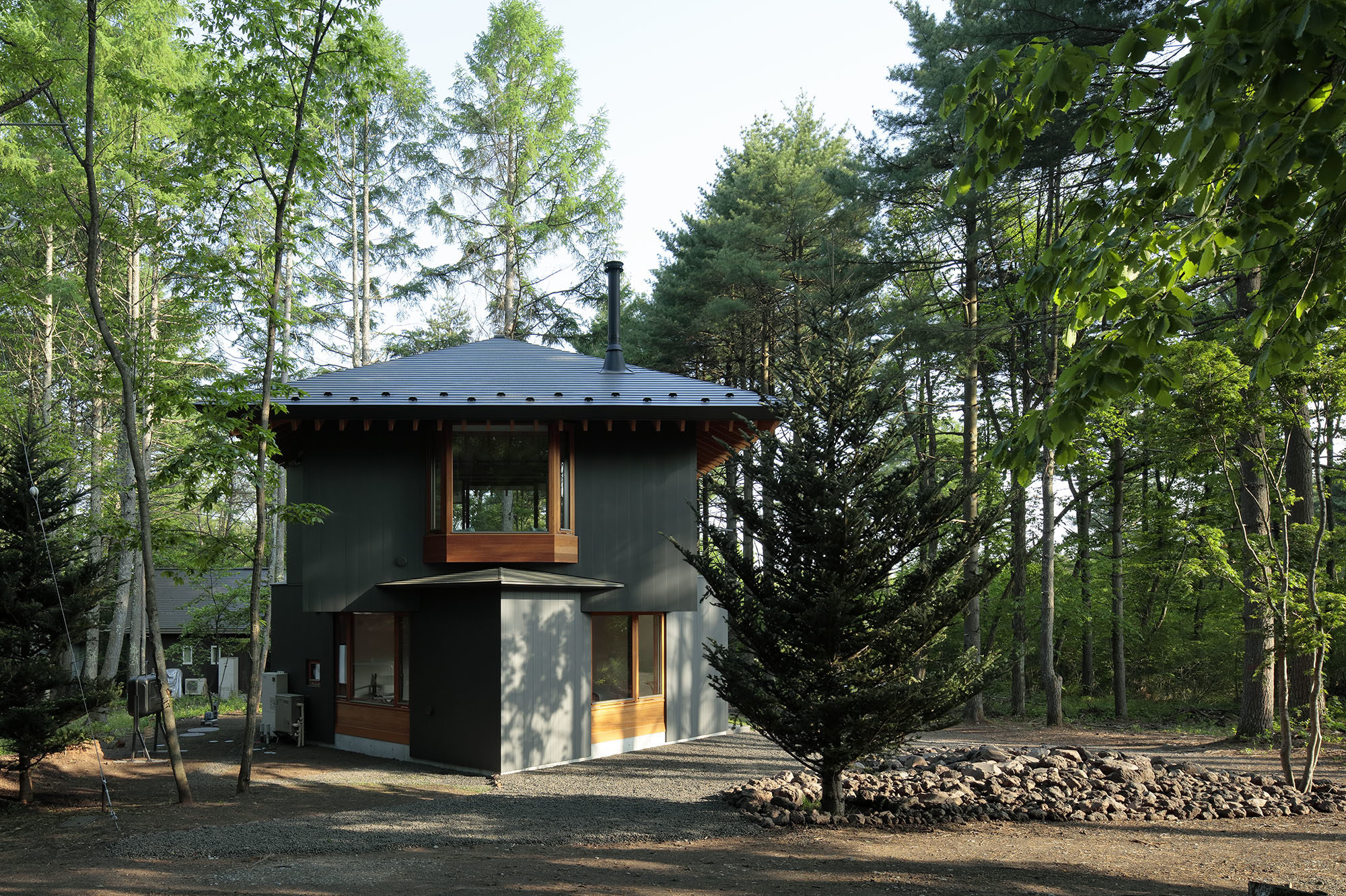 House at Foot
of Mountain
The compact two-storey villa is located in the grounds of an old villa at the foot of Mount Asama.
 The plane area, 6.2 m square is rotated by 45 degrees between the first floor and the second floor. On the first floor the owner is able to enjoy the natural green landscape through the spaces between the neighbour's houses, on the second floor Mt. Asama can be seen behind the adjacent national park forest, over the neighbouring houses.
The second floor is one room, with large opening windows symmetrically arranged in the center of each wall. The corners are arranged differently to each other to provide space to cook, to eat, to enjoy the fire and to relax.
You can sit at the sill of the bay windows with the small triangular balconies and use the sill as a small table, bringing you closer to nature.
A fire pit was made in the garden for barbecues, and it is a place for families to gather outside.
Gallery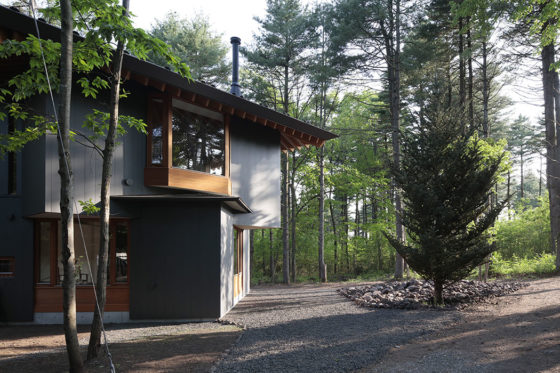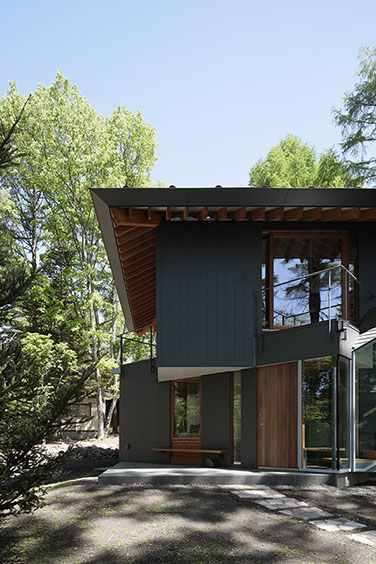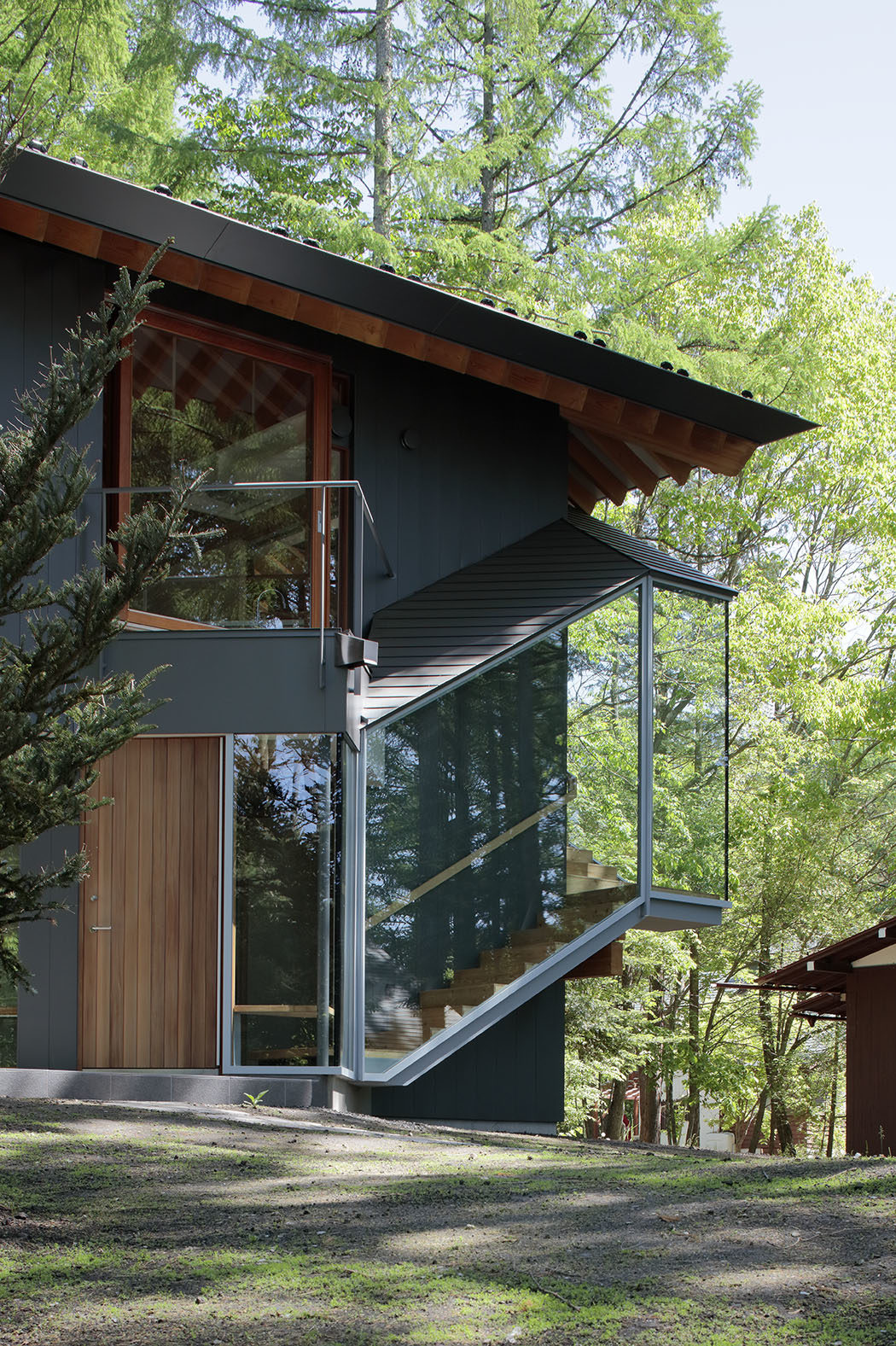 The front door opens into the doma (traditional Japanese wide entrance hall) that comprises the genkan (traditional Japanese entranceway, where outdoor footwear is removed before stepping up into the main building), bathroom and toilet areas. The glass staircase connects from the genkan up one floor to the main room.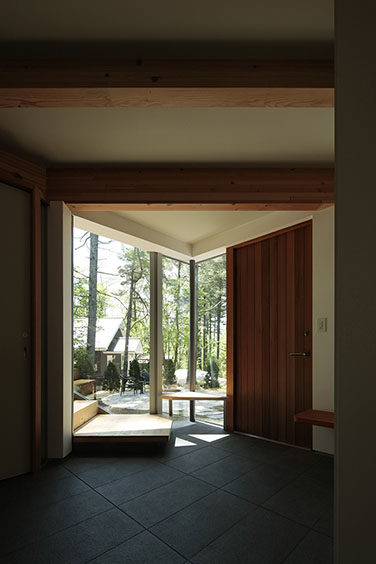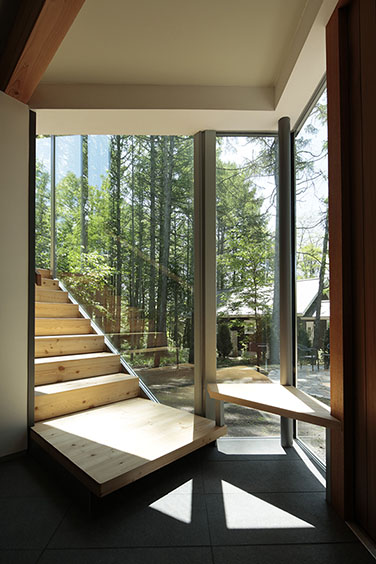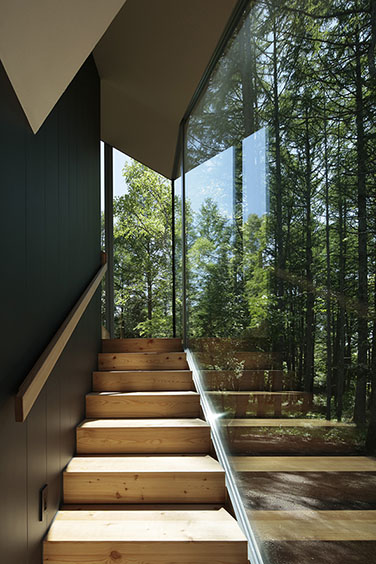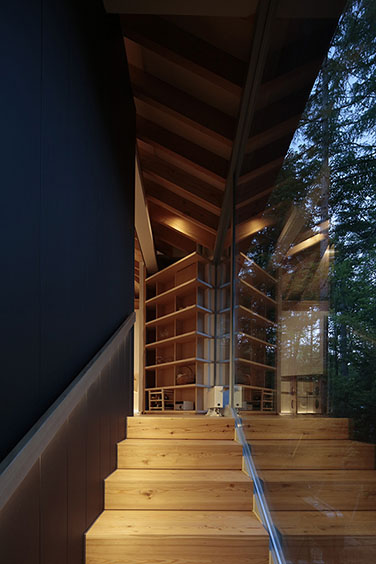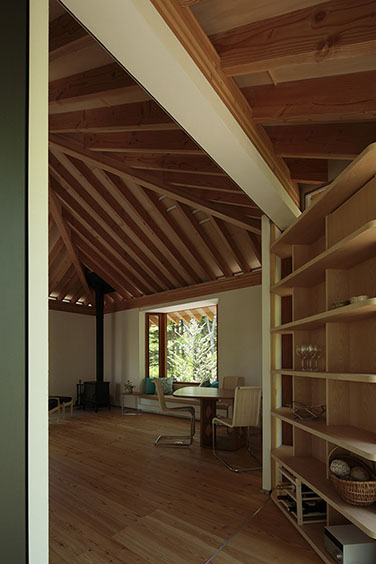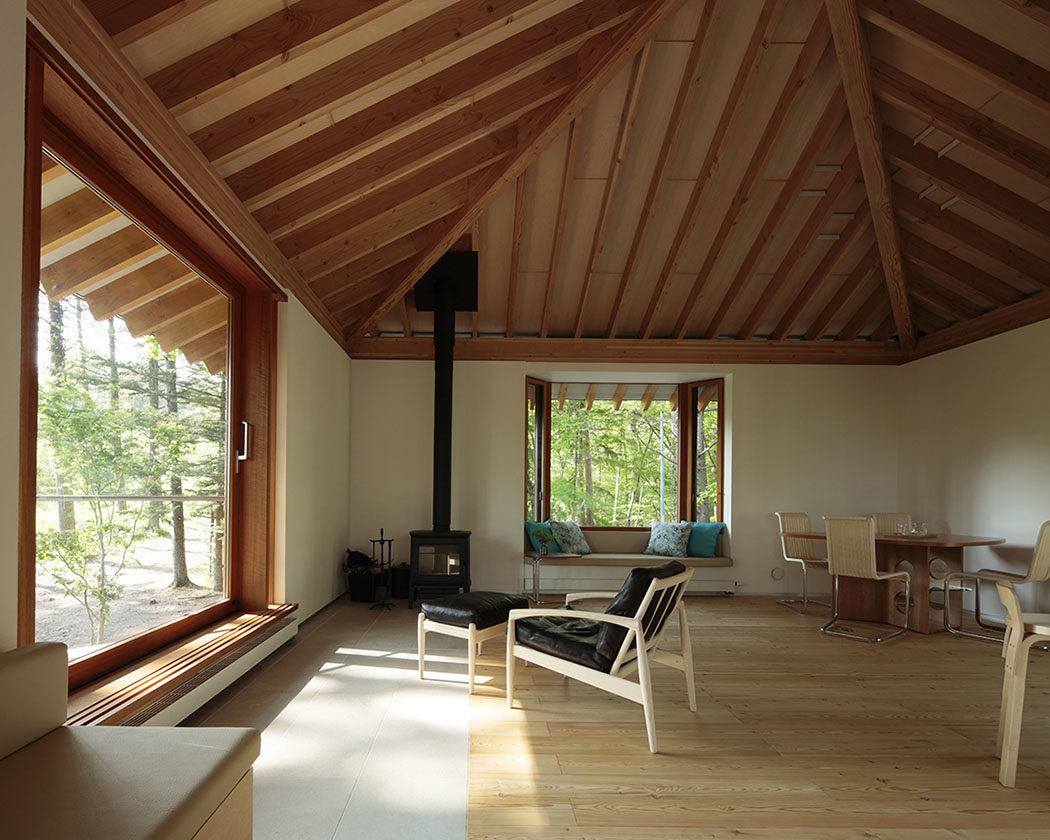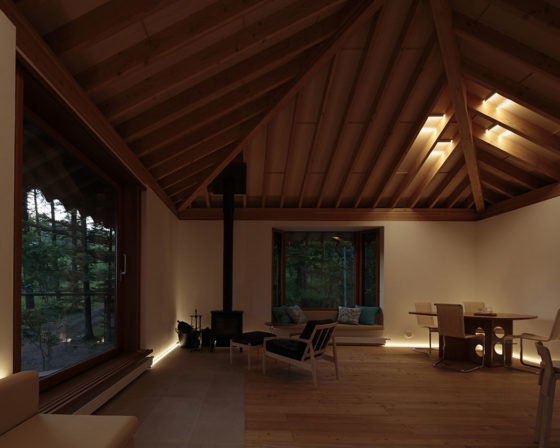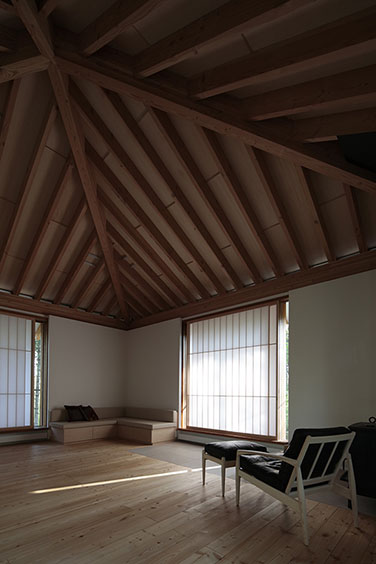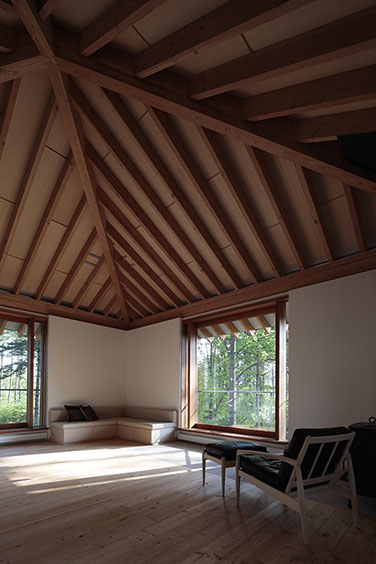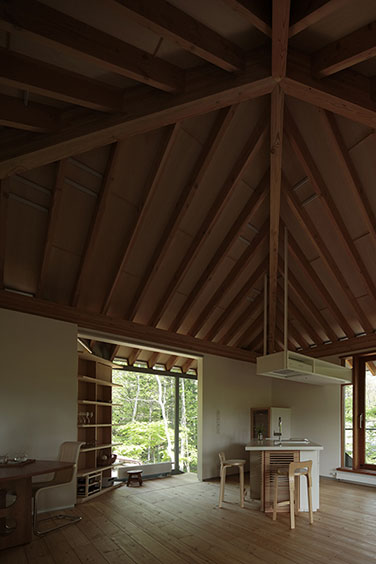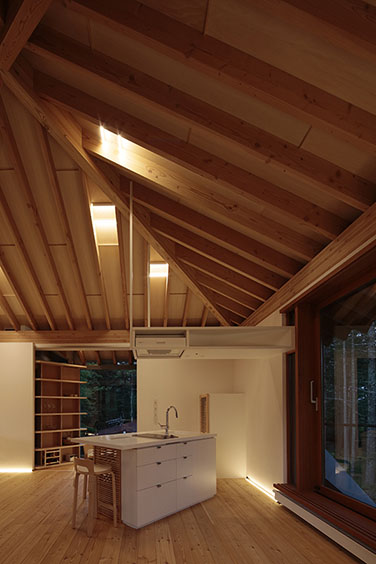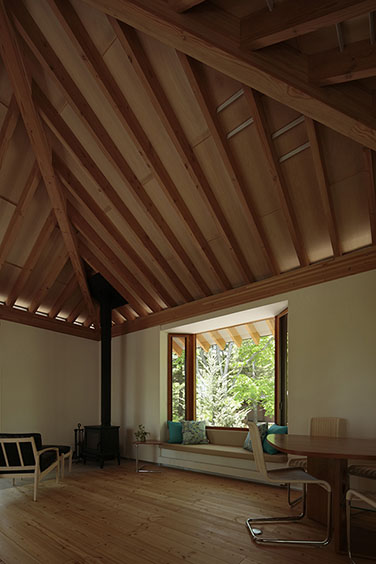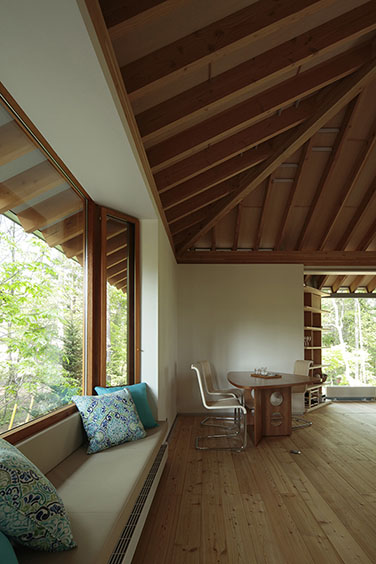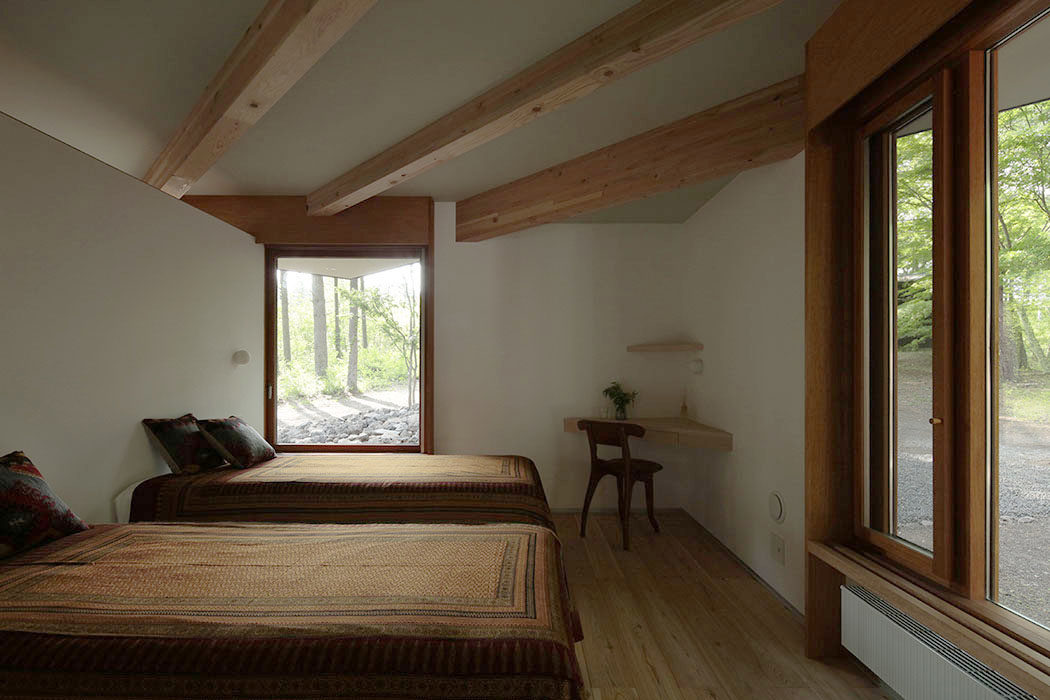 On the ceiling of the private rooms on the first floor there are beams at a 45 degree angle to the first floor walls that show that the second floor is rotated by 45 degrees to the first floor.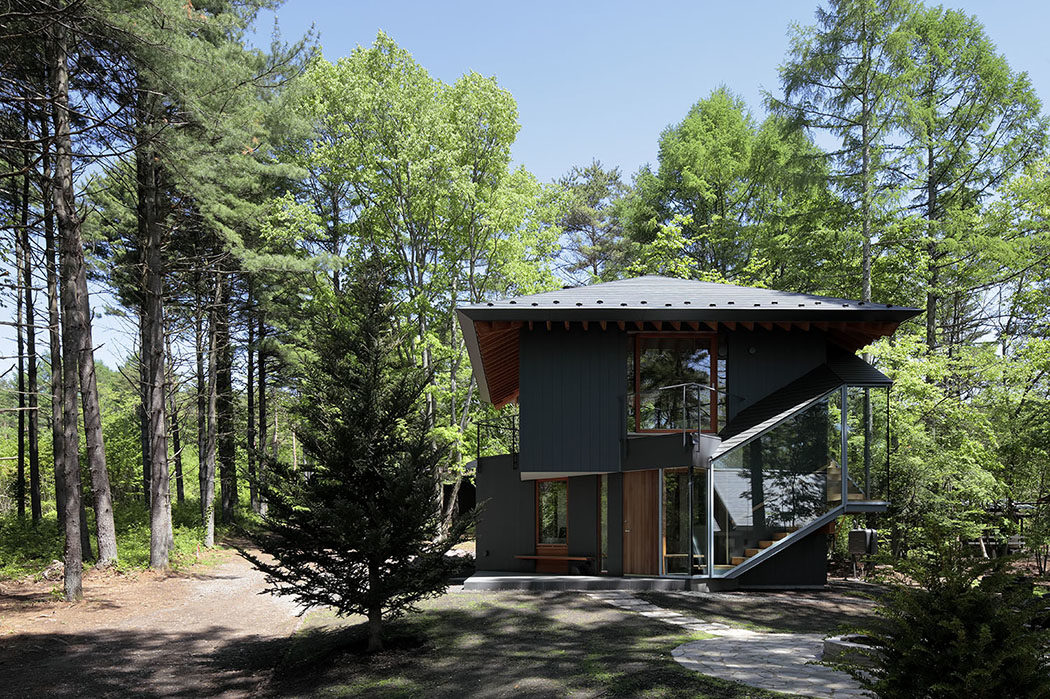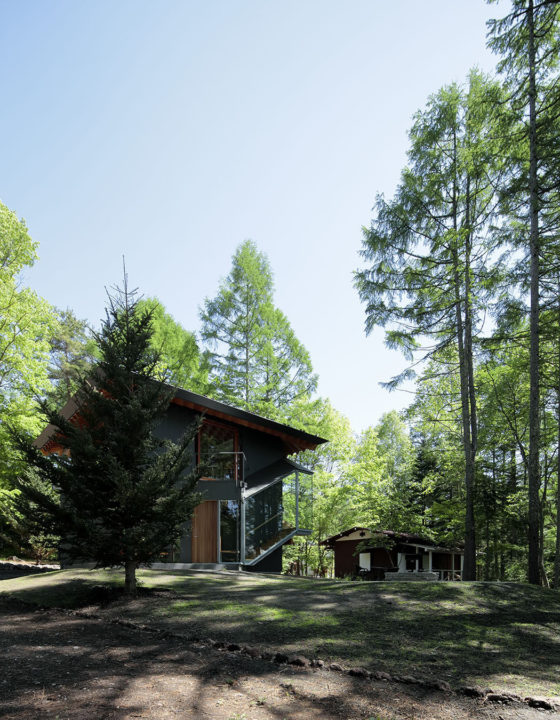 The conifer forest encircles a fire pit in the garden, which is an exciting place for gathering and enjoying food and good companionship.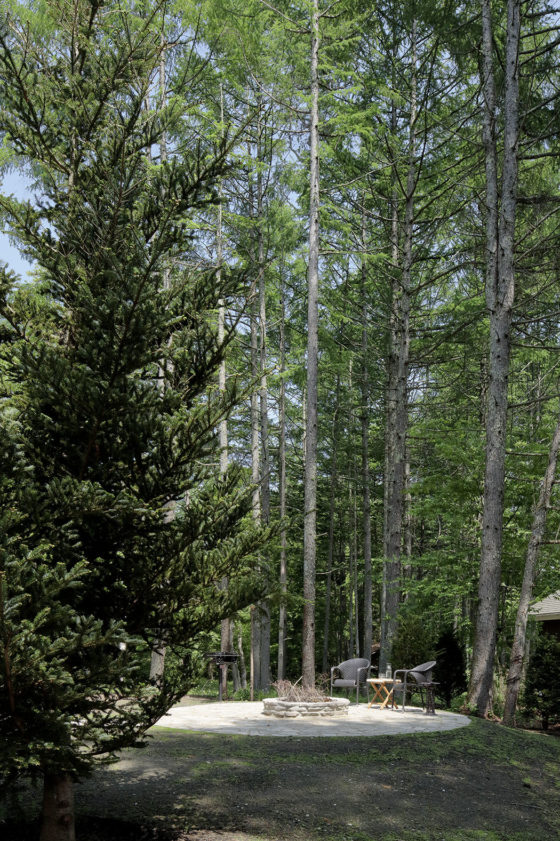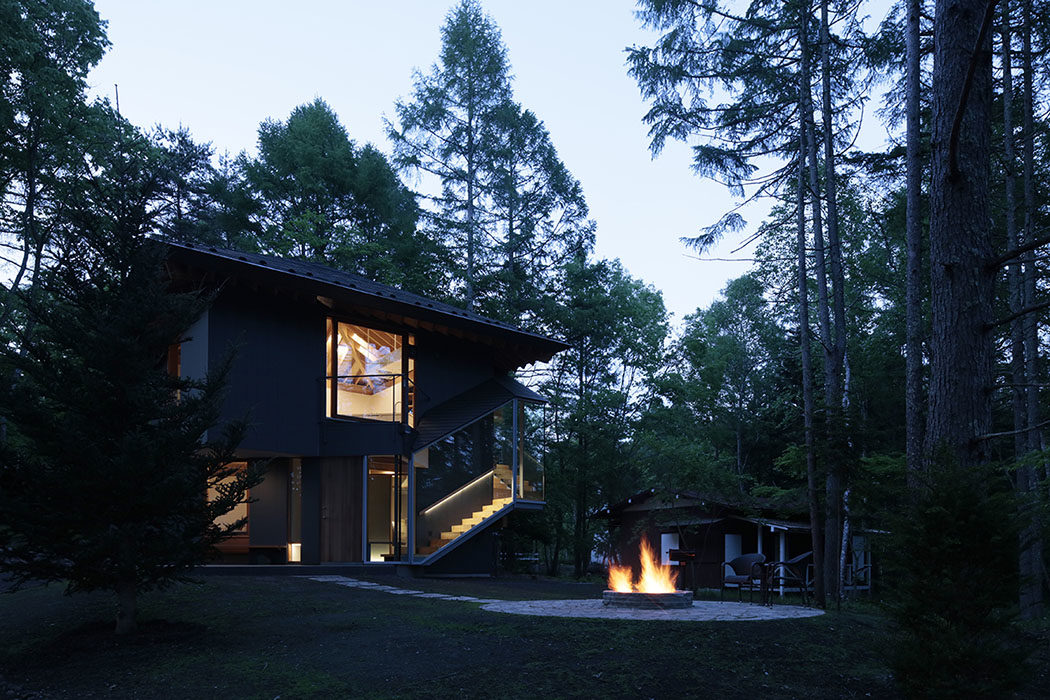 Information
Location

Karuizawa, Nagano Prefecture

Type

Villa

Structure

Timber frame , 2 stories

Site Area

416.2m²

Design Period

December 2015- June 2016

Construction Period

July 2016- April 2017