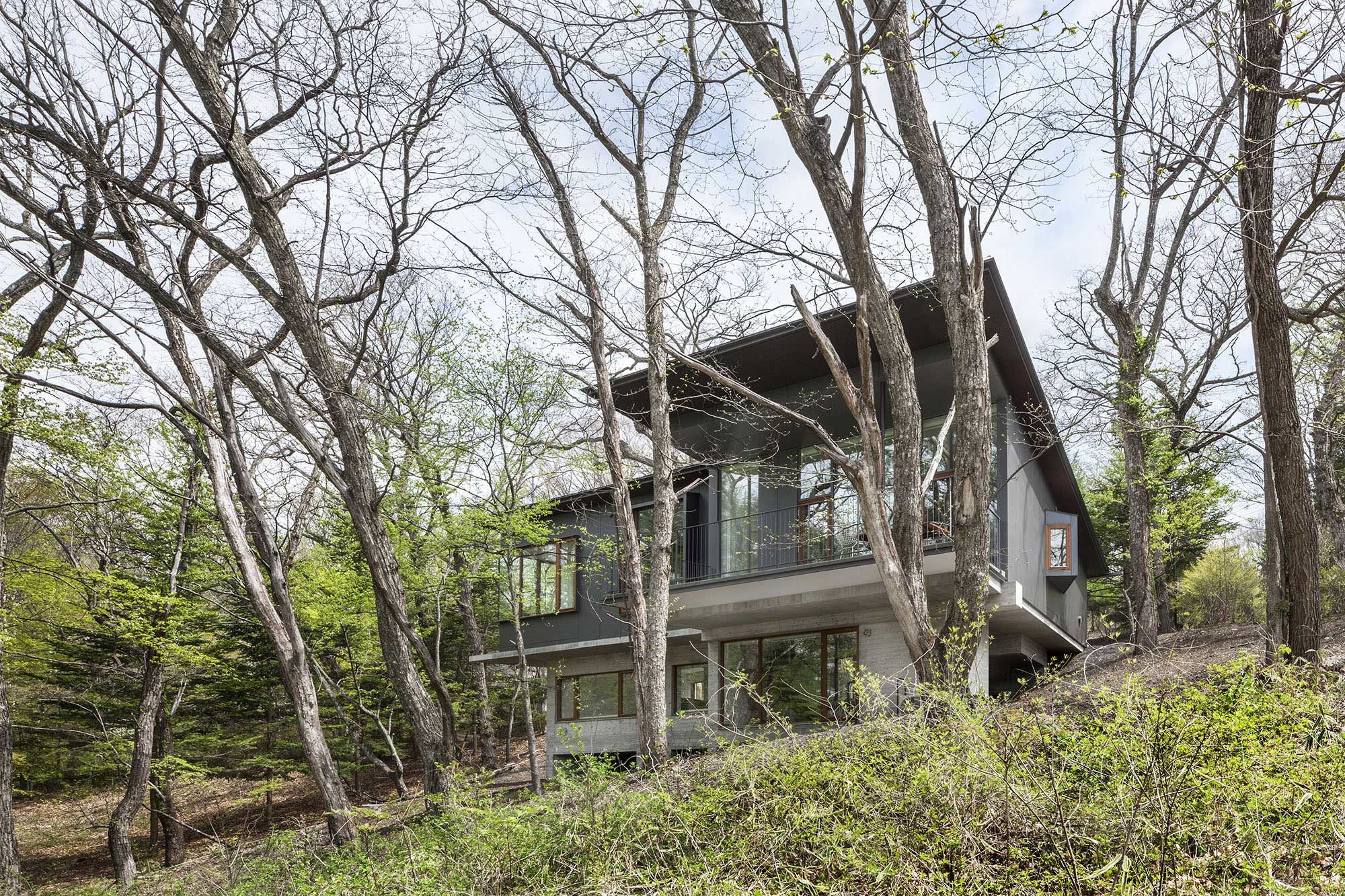 Interpenetration of Forest
The client`s strong request was for a second home where you can particularly enjoy the forest. Cellspace suggested a house that opens like a megaphone towards the forest so that gaze and consciousness are invited outwards towards nature.
A feature is that the ground slope and the roof slope are mirror images when reflected through the horizontal plane that gives the sensation of being at the focal point of the incoming light.
The entrance, kitchen, dining room, living room, the terrace and other spaces are all drawn into the forest.
Using metal that reflects the dull green from outside on part of the walls and ceilings in a graded pattern, the depth of the forest was pulled into the building giving depth to the living space. Nature is now intimately mixed with human life.
The challenge is to draw out the potential features of the site in an attractive way.
With this plan, it was judged that "exploring the depth of the forest" was the way to maximize and amplify the power of the location, which the client had chosen as his base for living with nature.
Gallery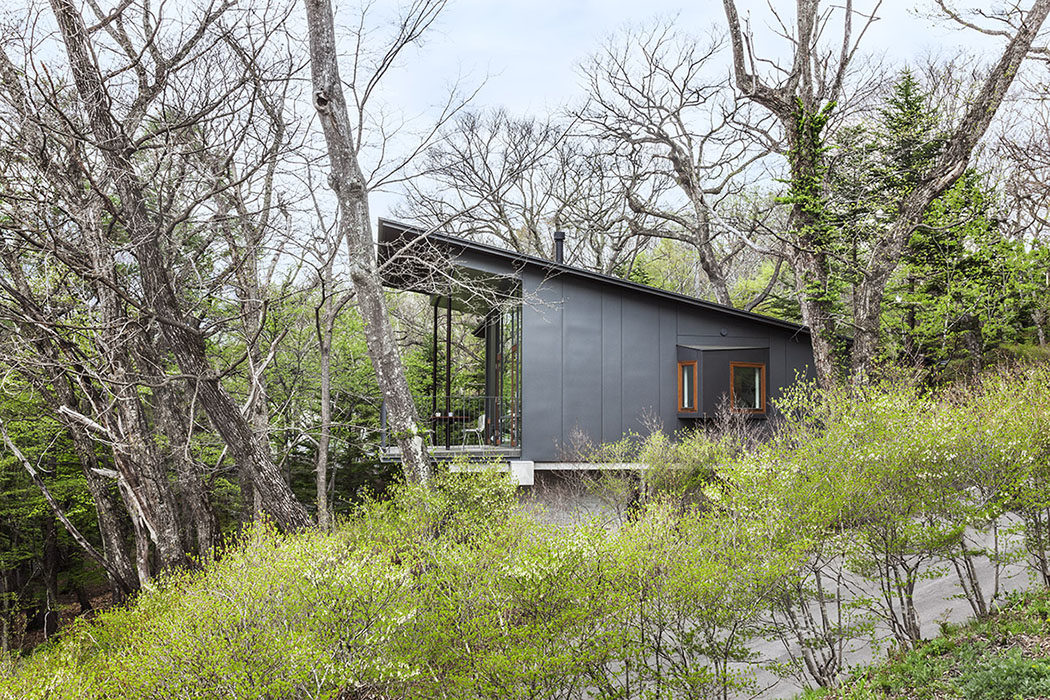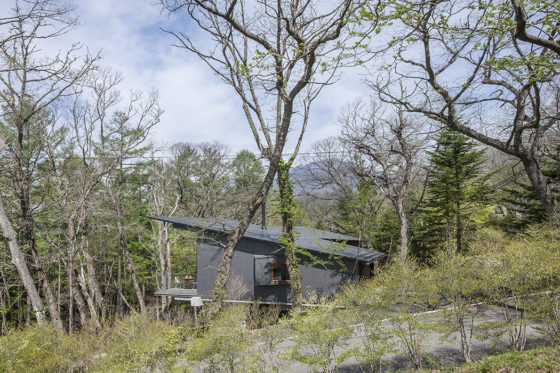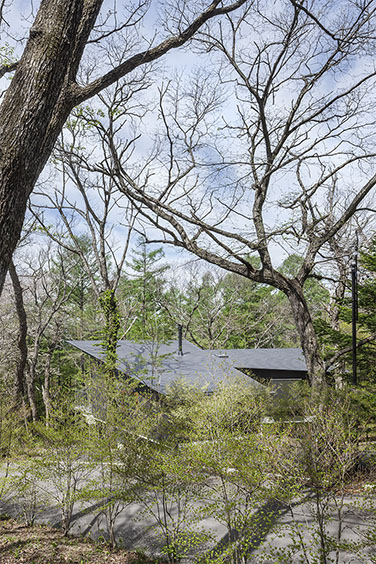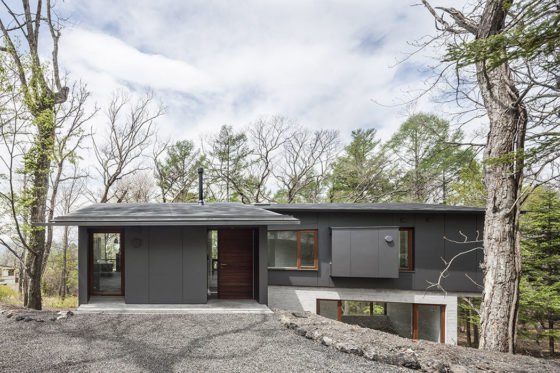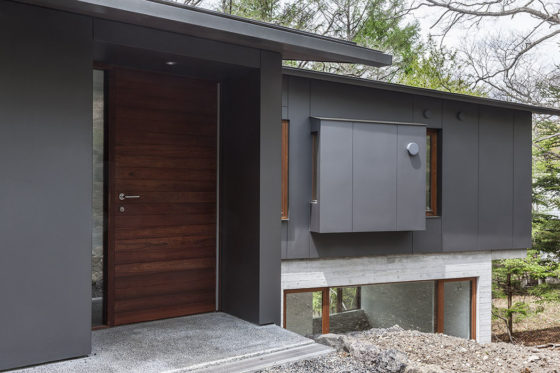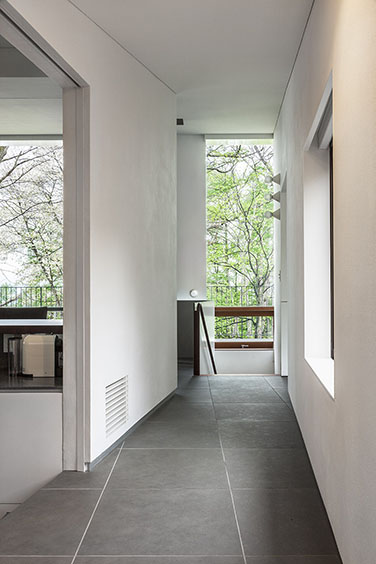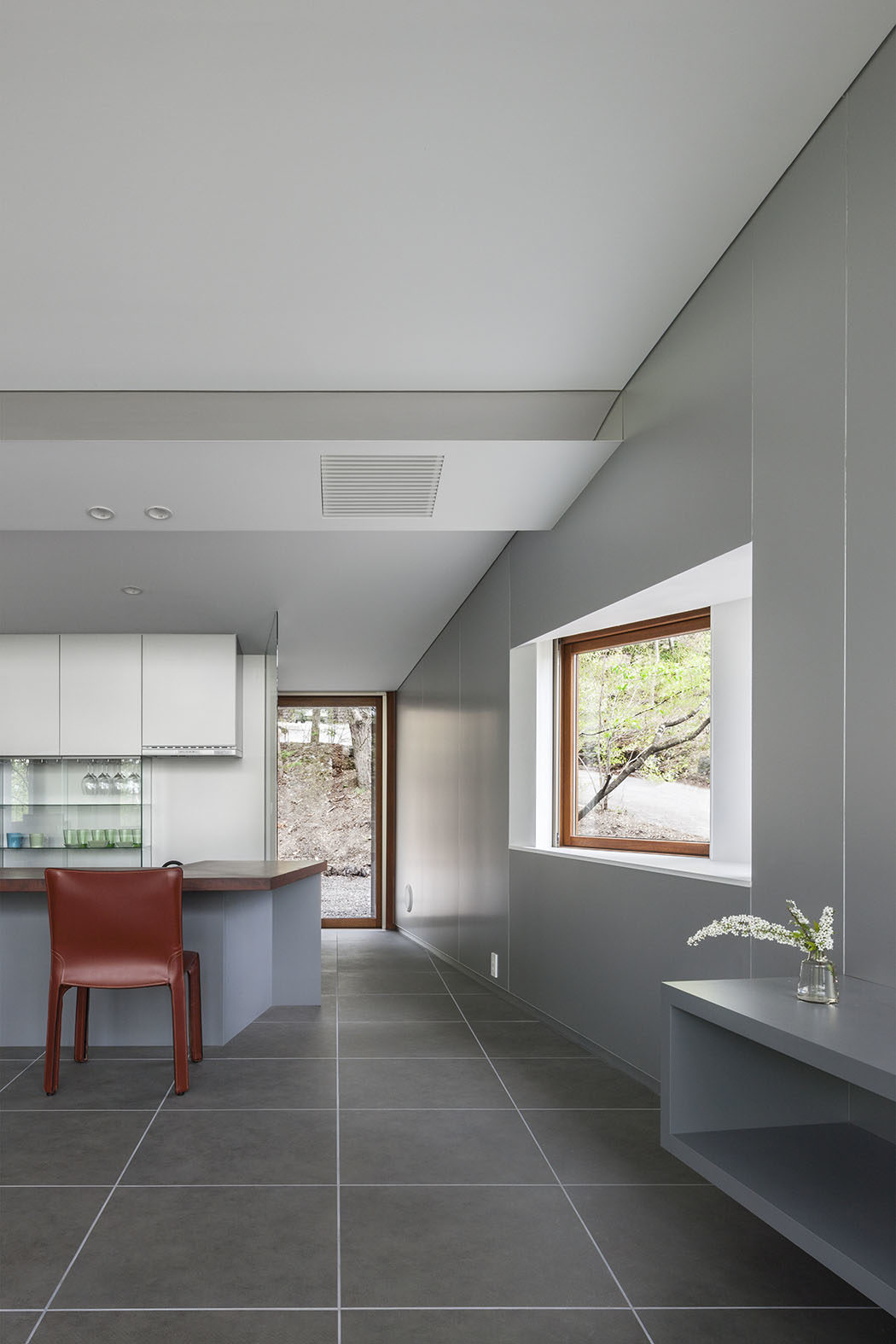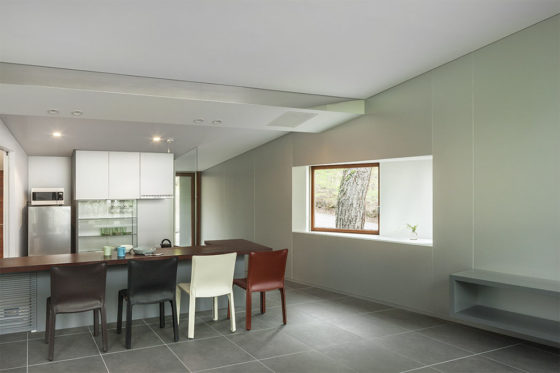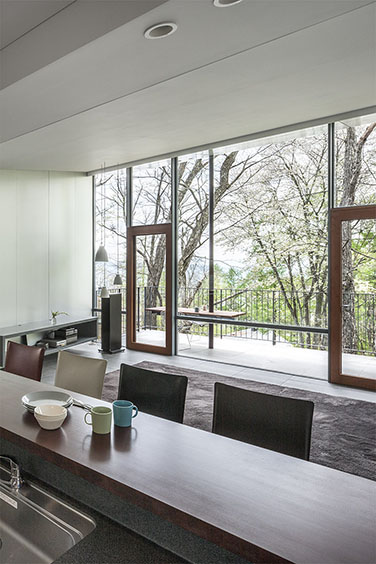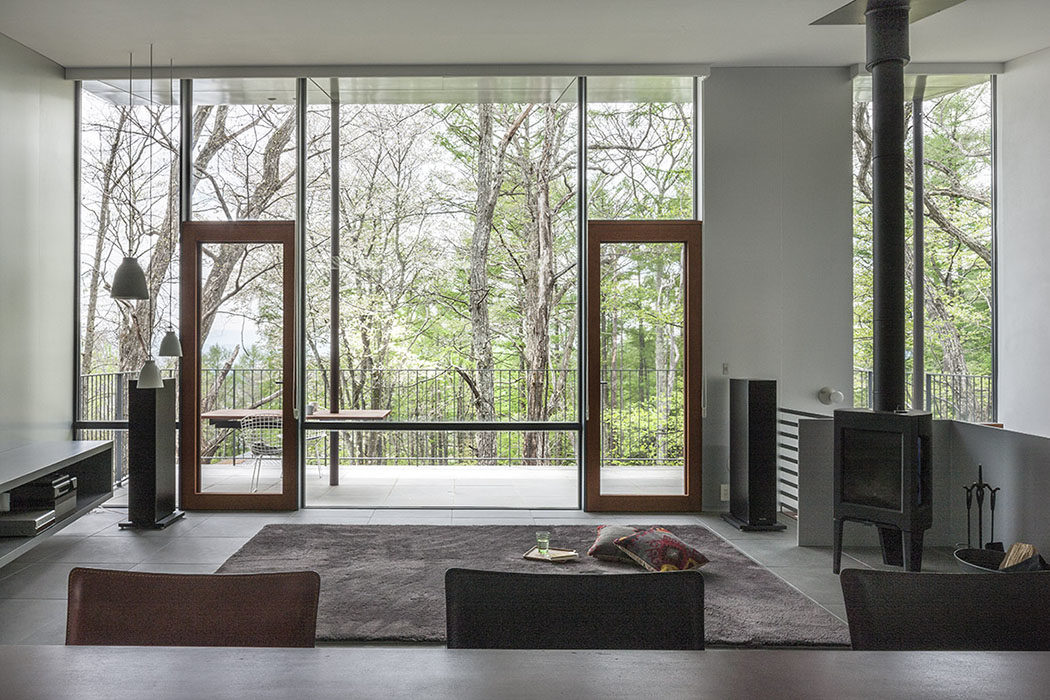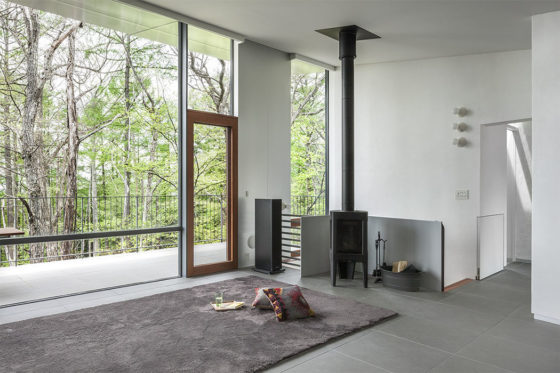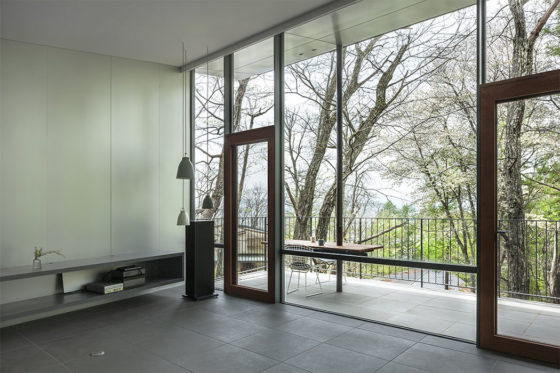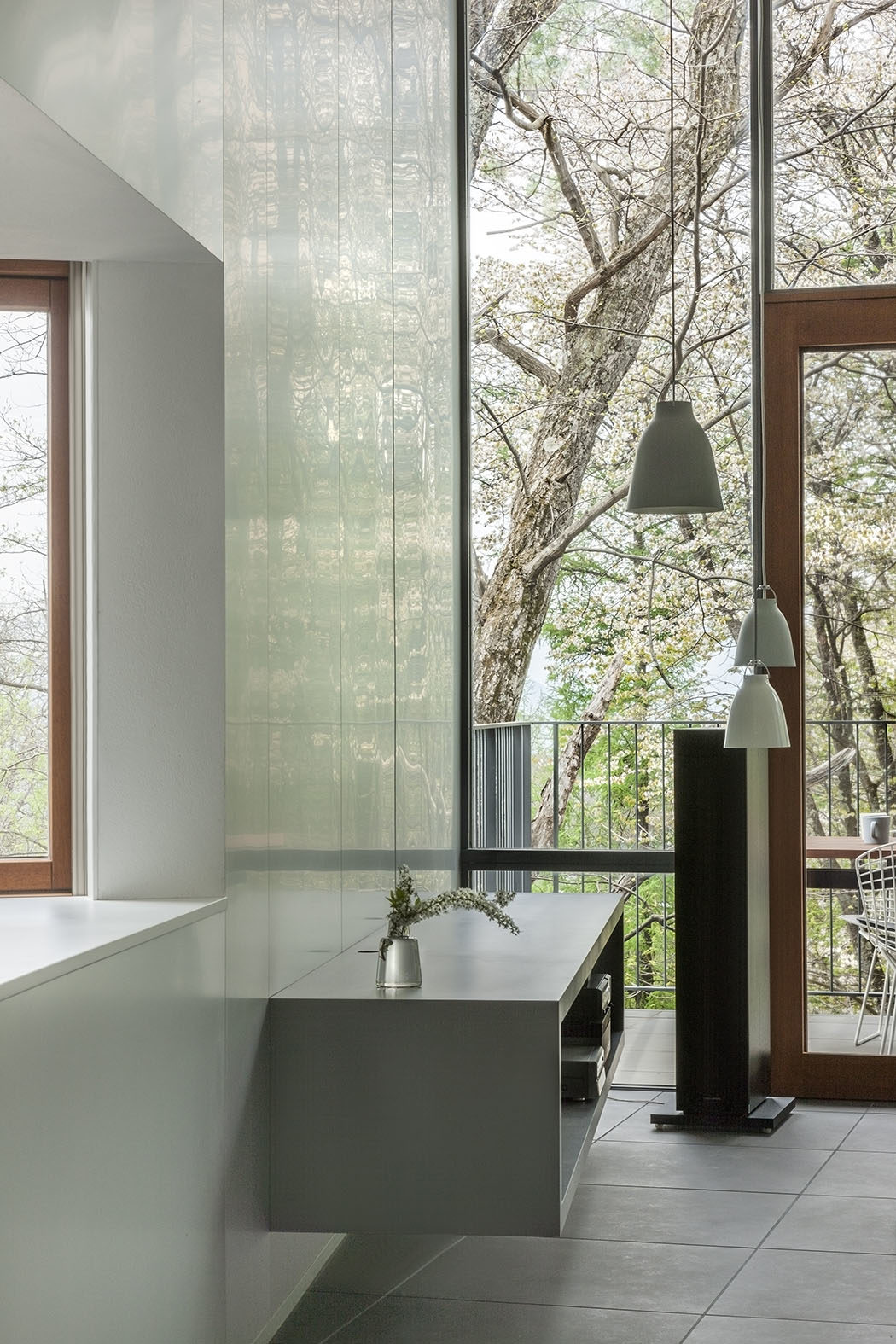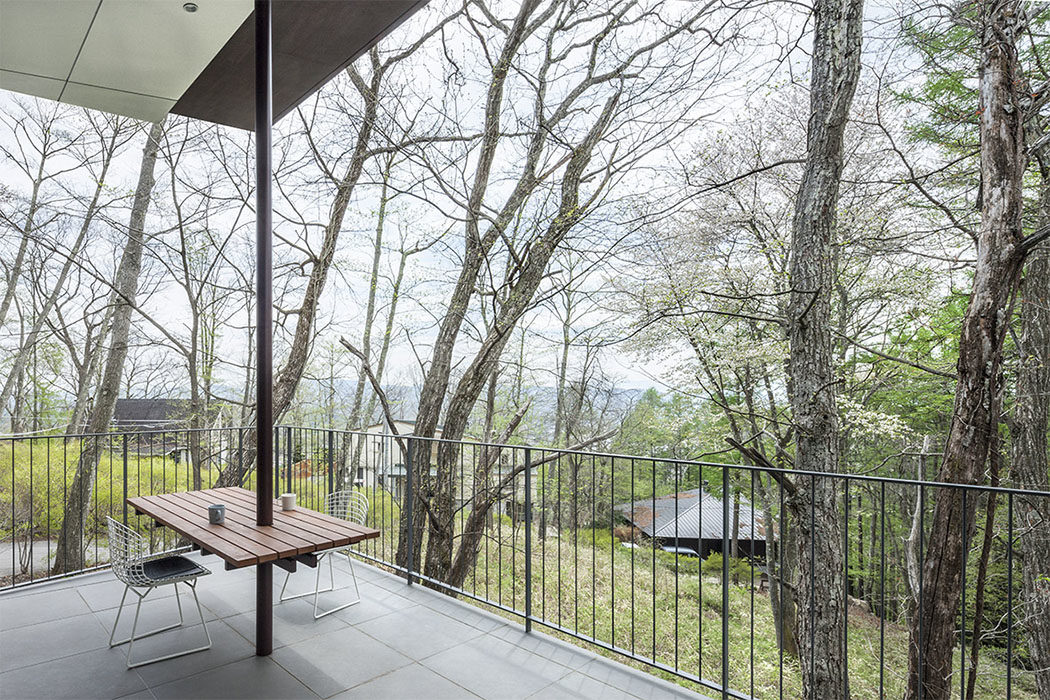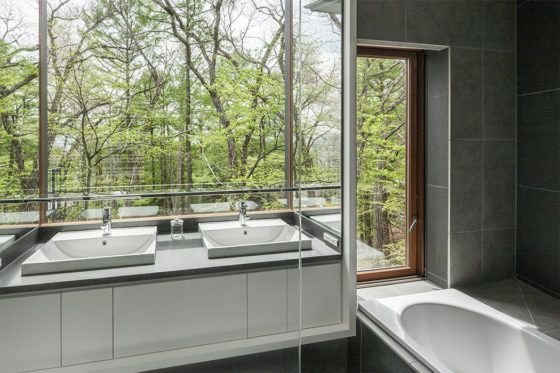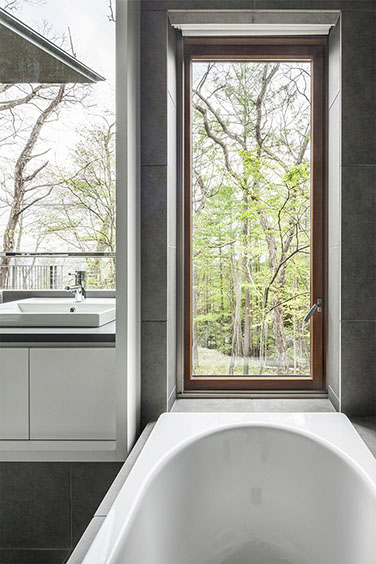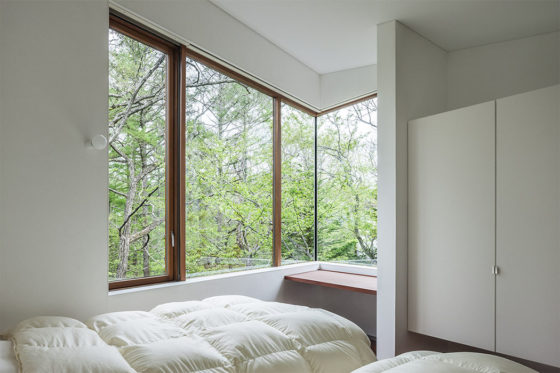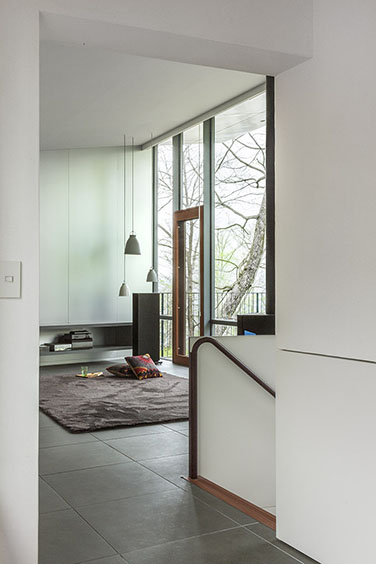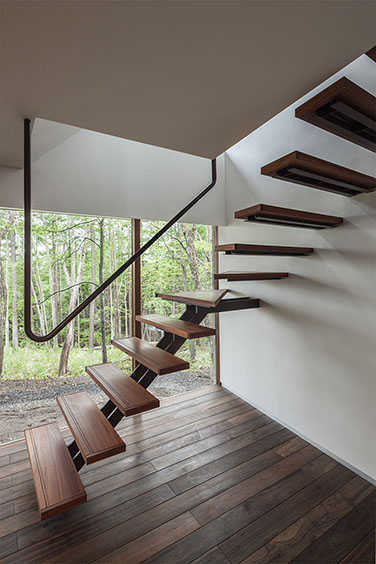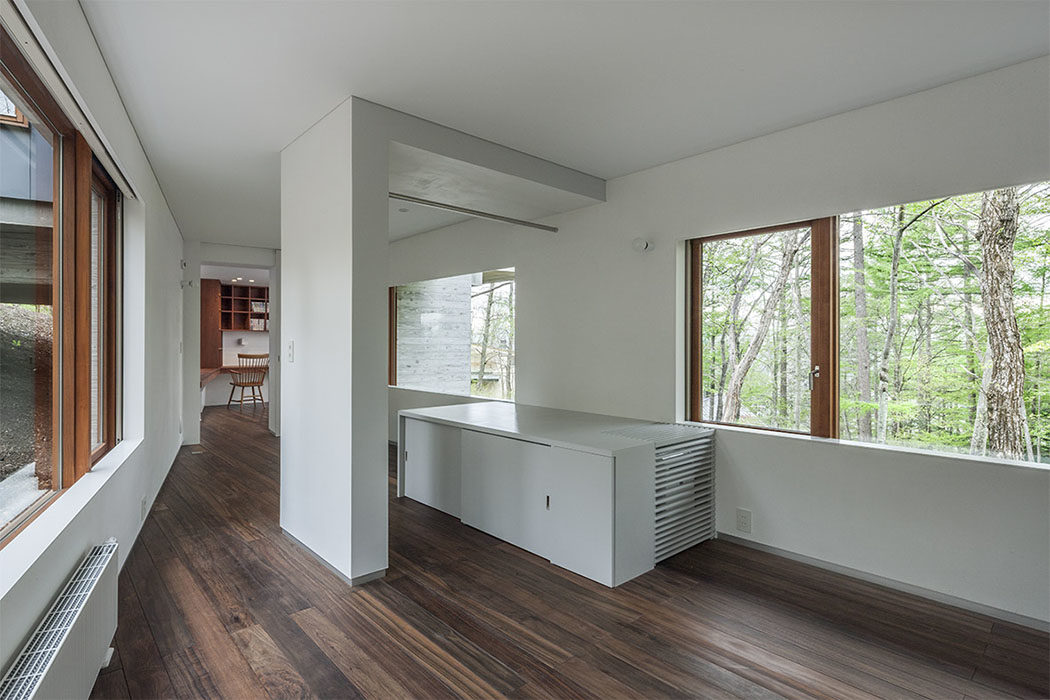 Information
Location

Karuizawa, Nagano Prefecture

Type

Villa

Structure

Timber frame and reinforced concrete, 2 stories

Site Area

2039.10m²

Design Period

August 2012- February 2013

Construction Period

March 2013- December 2013