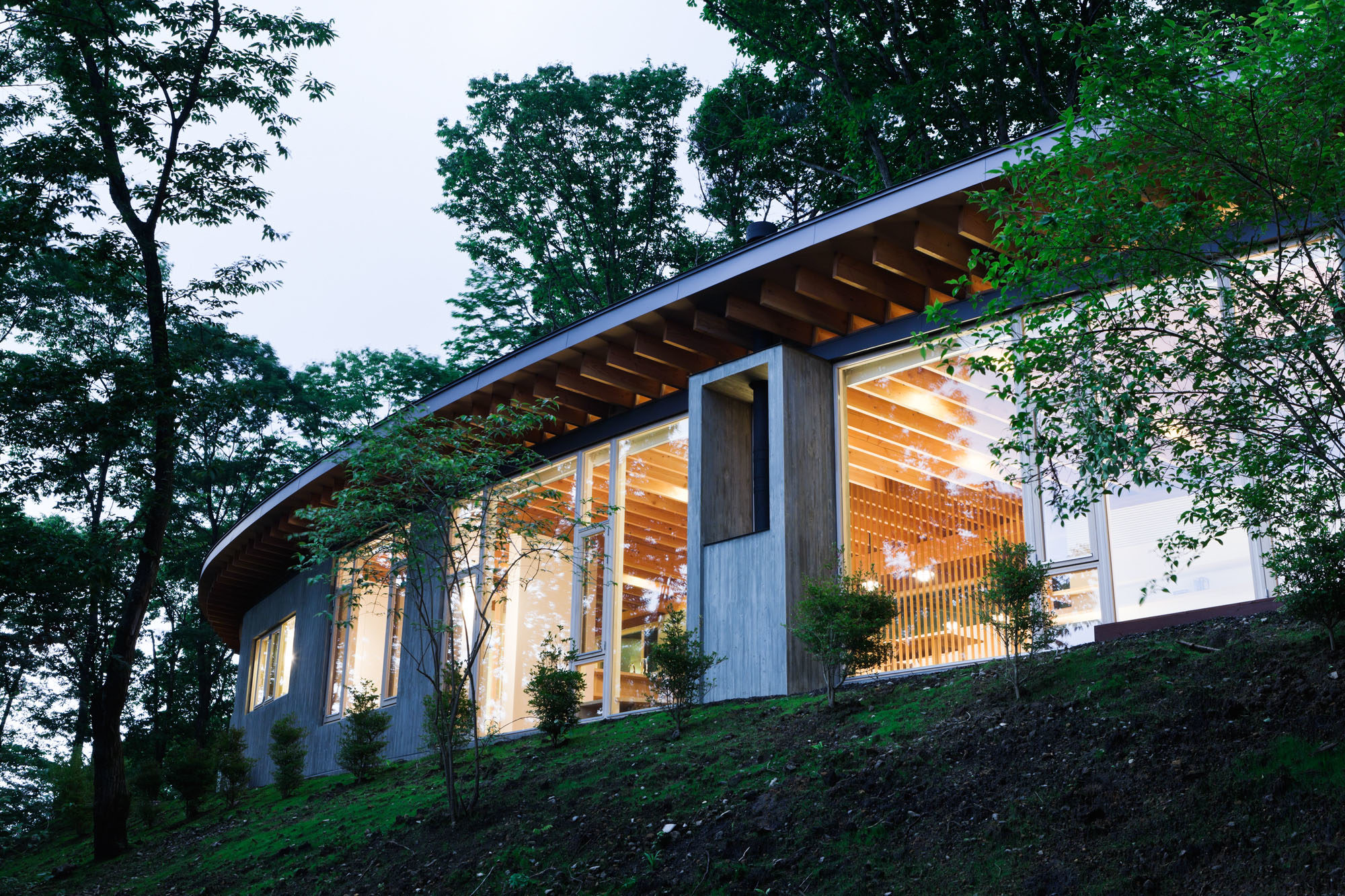 House on Hill
The site is located on the ridge of a small mountain in a National Park.
As you climb the slope you can see the mountains floating in the clouds on the south side and likewise experience a floating sensation as you walk up the slope.
Due to the limitation of the National Park Laws, the building is limited to the ridge and a slender flat shape following a loose curve along the slope of the site was designed.
The approach up the slope to the house connects people to the overwhelming power of nature.
In order to make use of living encompassed by nature the topography continues inside the building and induces the feeling of walking over mountains into the building.
The site slope was divided into different flat levels so that the building is at an appropriate living height at each level. By adjusting the direction and width of the step curves a micro topography is created that is suitable for life activities.
The fireplace is set down into a hollow and curved seating facing the fire is provided so that people can gather and enjoy the warmth and the panoramic view. When you pass along the narrow passageway central to the building different magnificent scenes outside can be viewed through the louvers.
In this way, like a mountain walk, we have a place of comfortable living to enjoy wild nature.
Gallery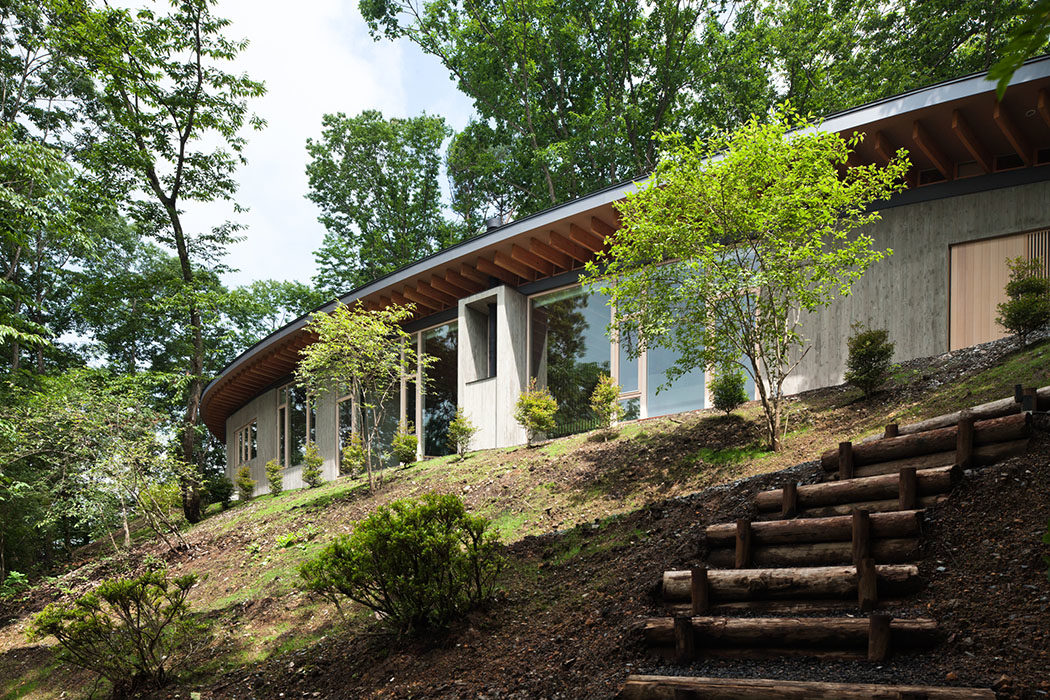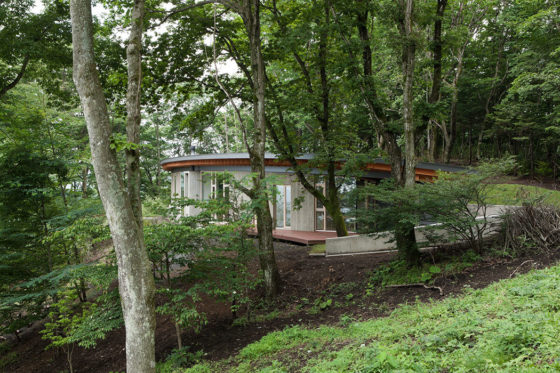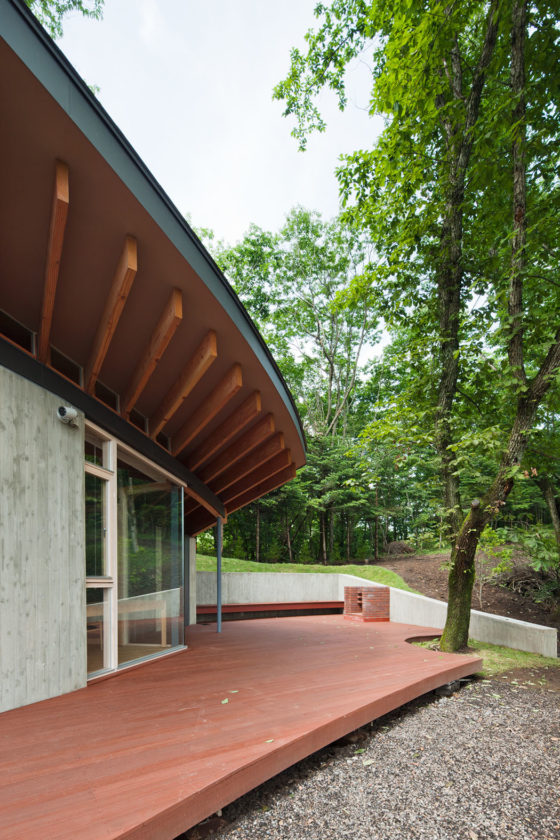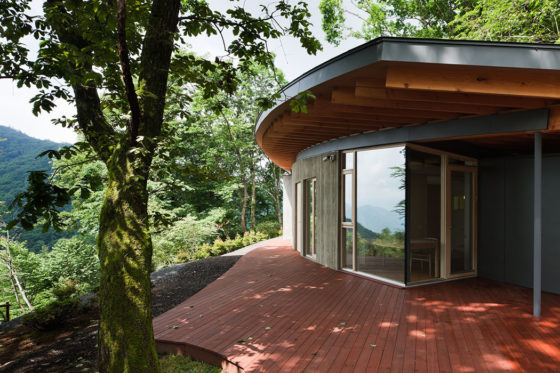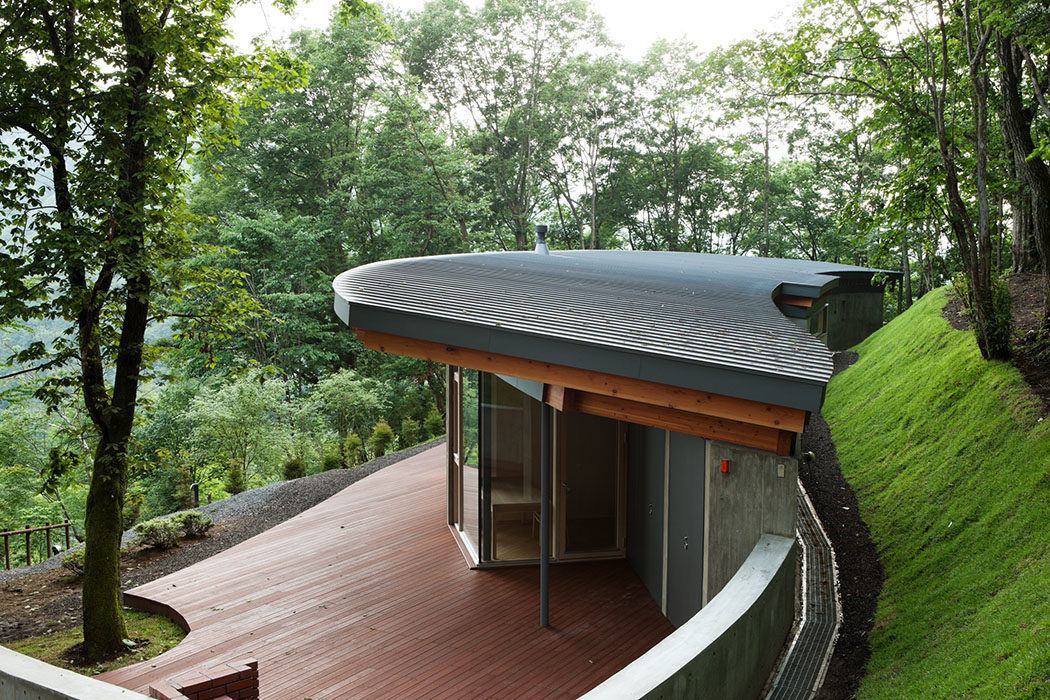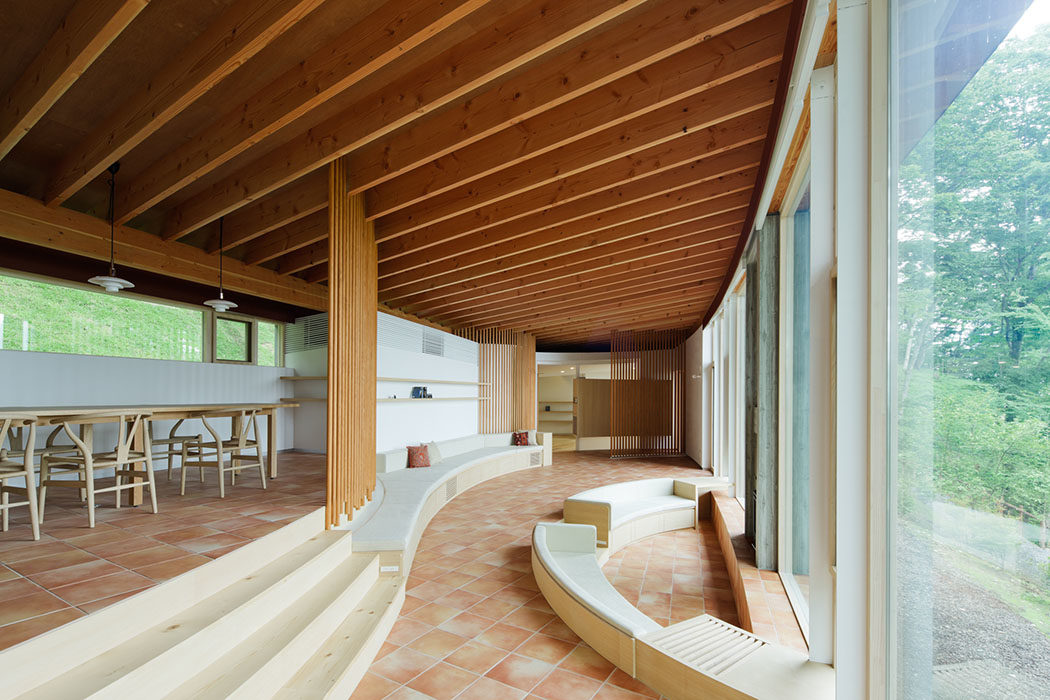 Each level difference along the surrounding topography determines the character of the space, the step of the floor determines the living area as much as the furniture or decor.
Almost all the furniture except the bed and chair were custom made for this house.
In nature there is no right angle, and the elements are constituted from curves. The furniture is also made up of gentle curves, becoming an extension of the natural theme of the house.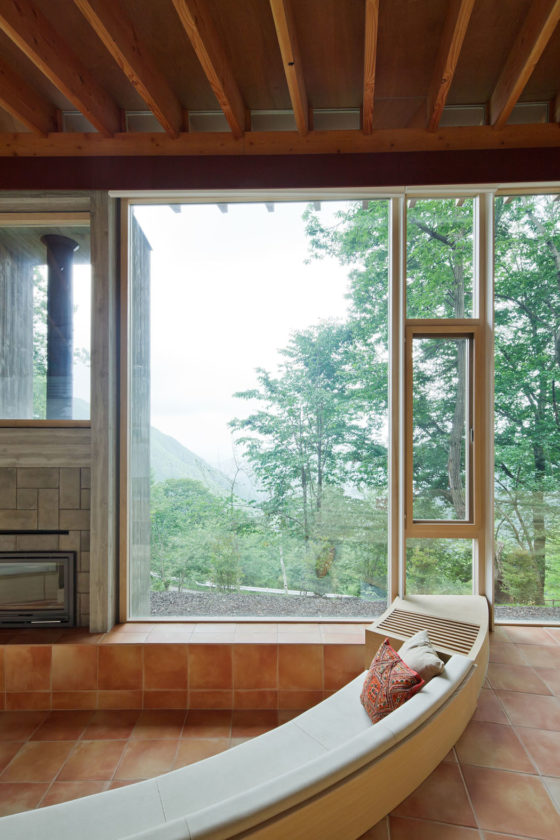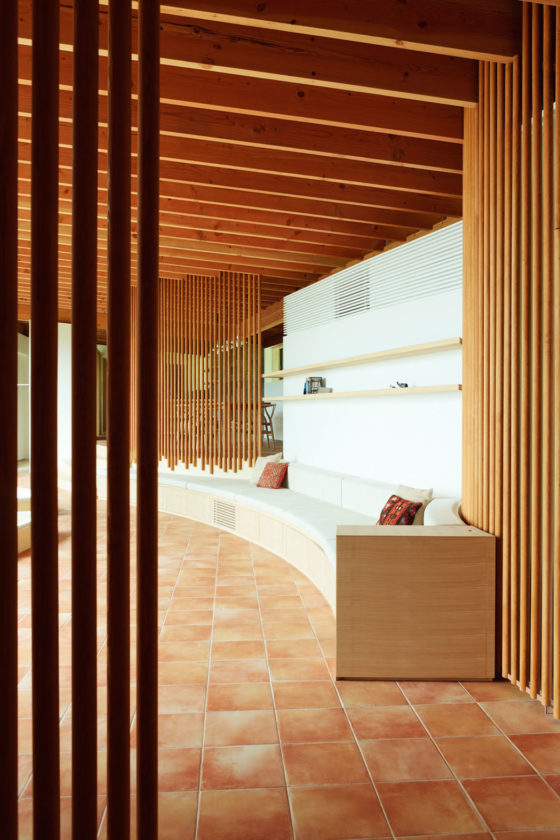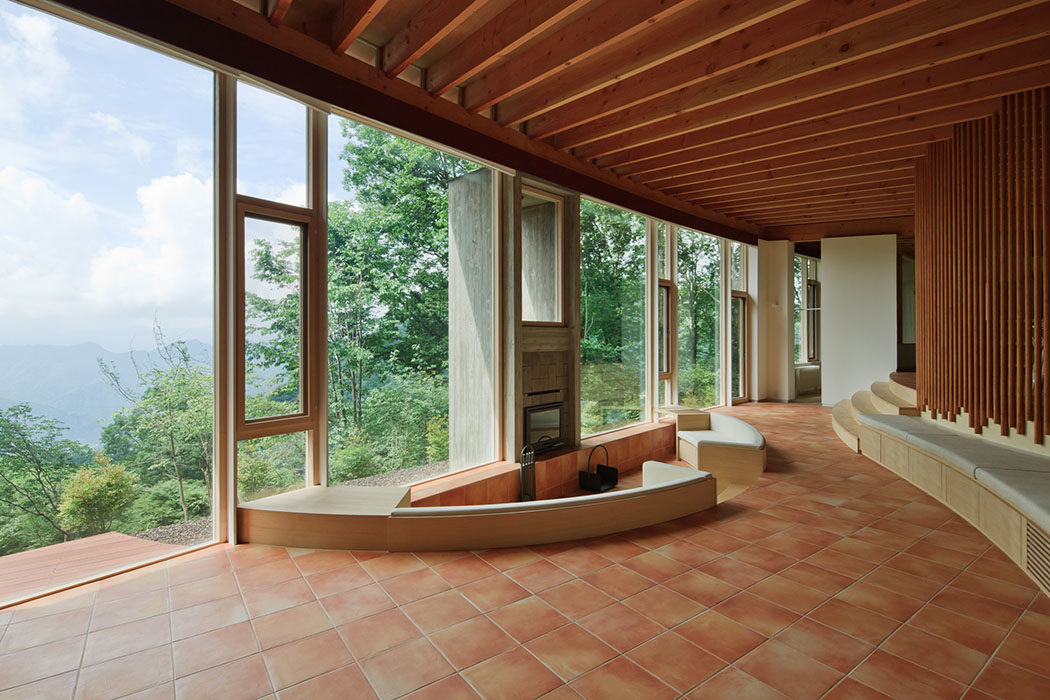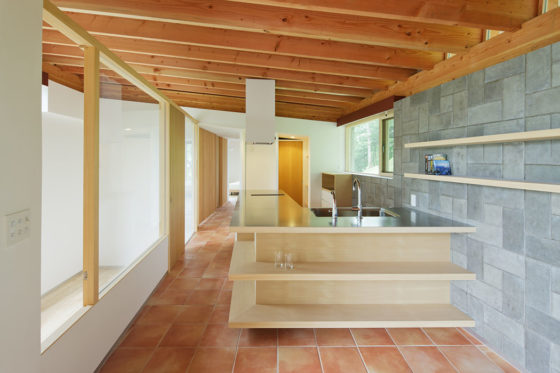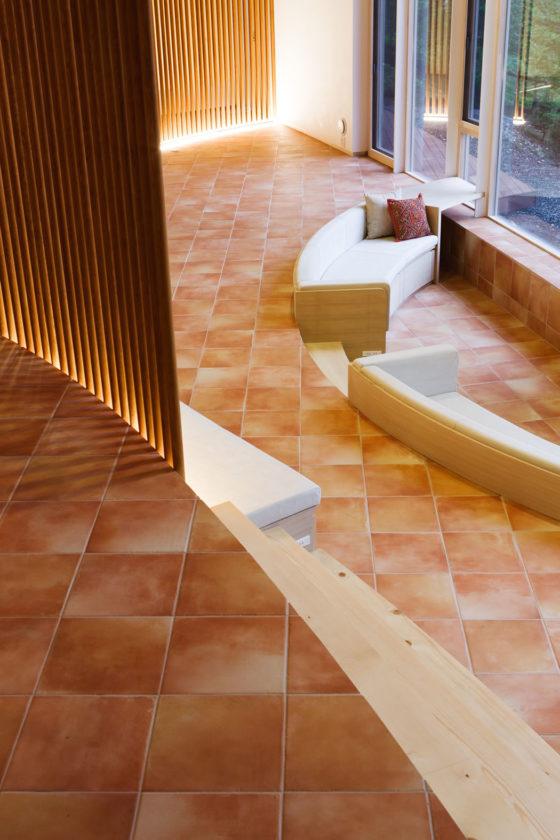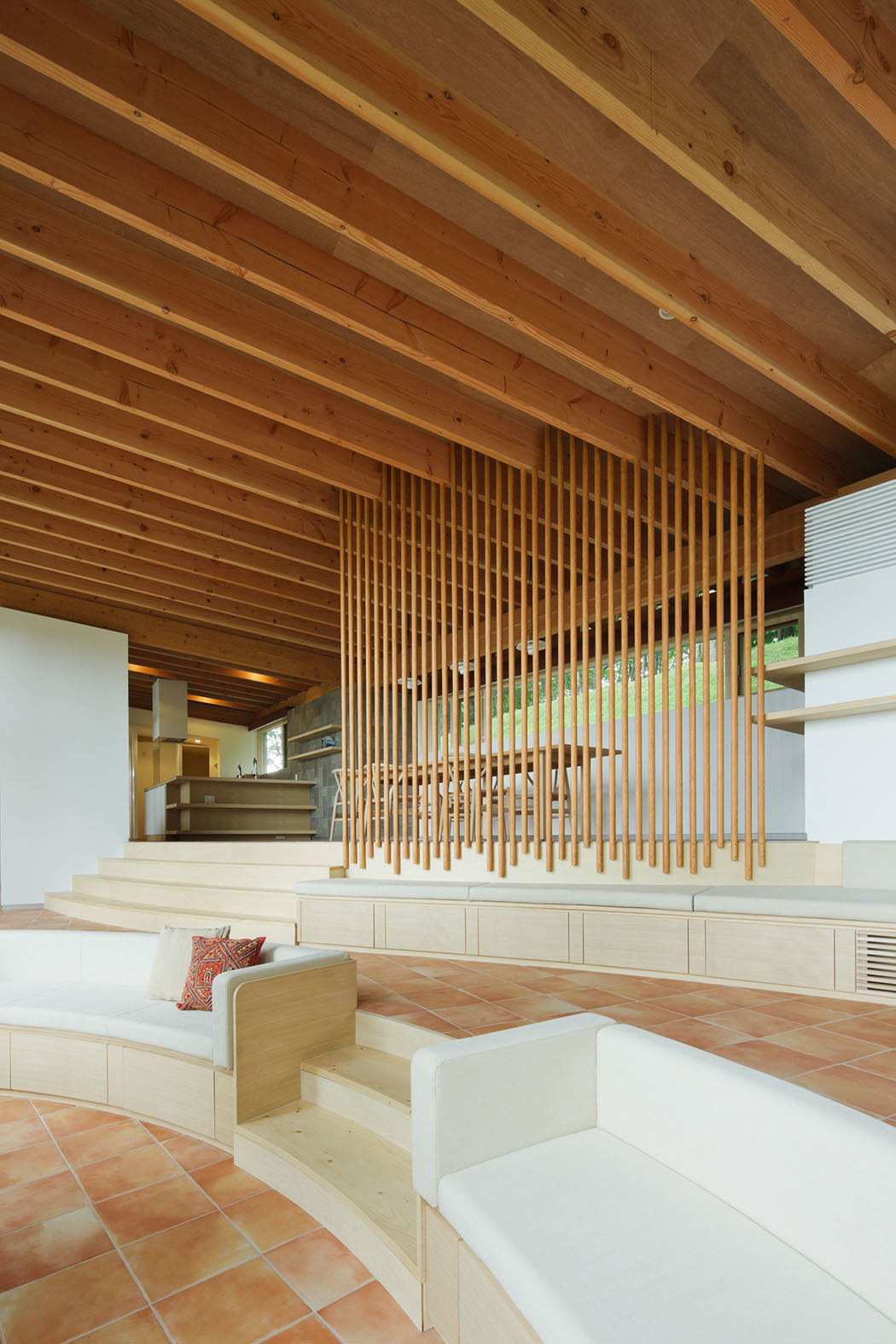 Information
Location

Gunma Prefecture Japan

Type

Villa

Structure

Timber frame and reinforced concrete, 1 story

Site Area

3383.95m²

Design Period

February 2009- September 2009

Construction Period

September 2009- July 2010