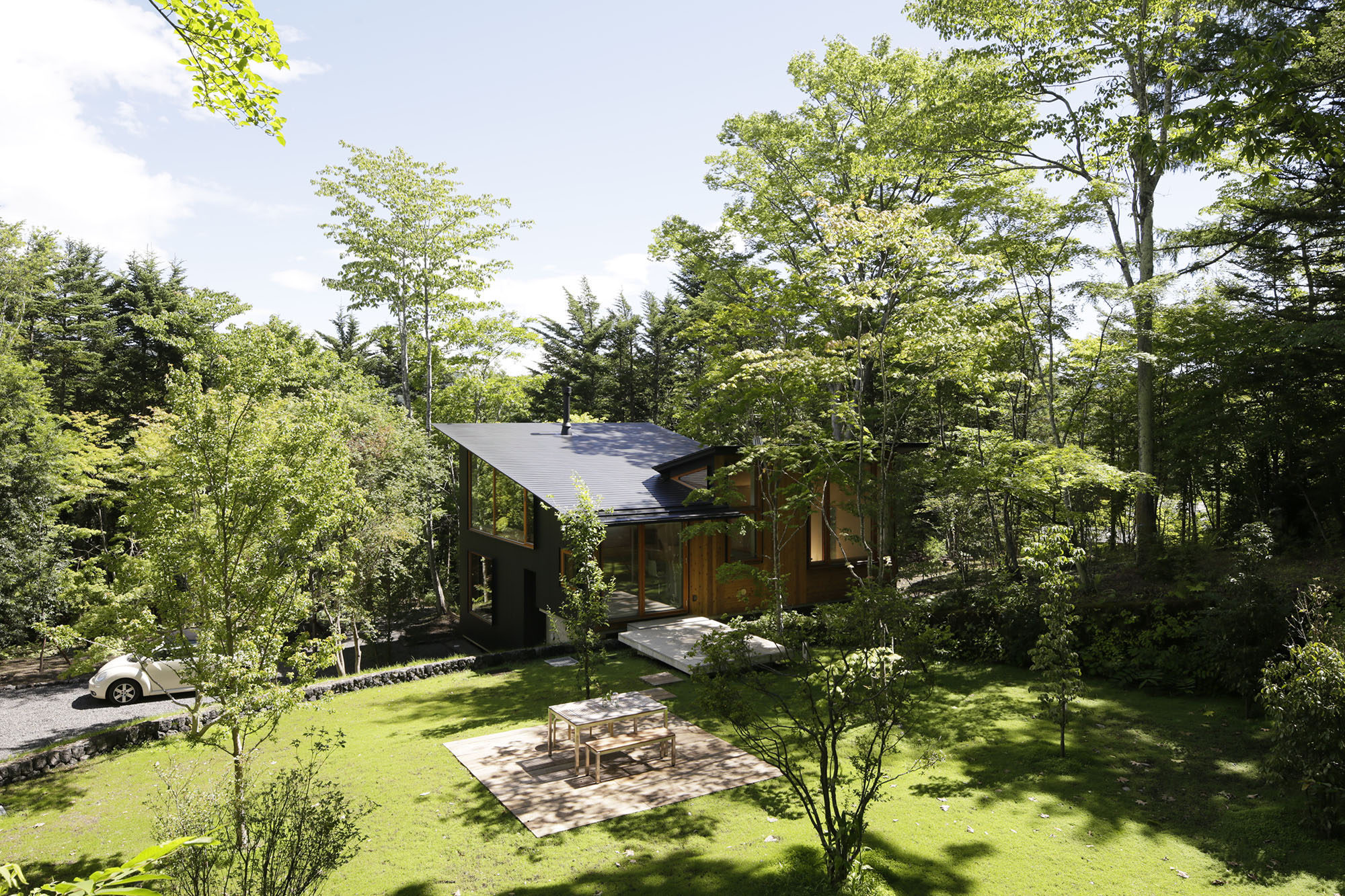 Butterfly House
The house design is highly unusual in that the two roofs are almost triangular in shape with the long side of the roofs roughly approaching the diagonal of the square plan view of the property. Each roof is a single plane sloping upwards from the shortest side to the opposite longer side, with one roof sloping North to South and the other South to North so that the impression of butterfly wings is given. One wide window is directed to Mount Asama and the other wide window to the garden.
One space is characterized by the inclination of the roof matching the slope and the other by the roof soaring over the slope. The ambience of each space is quite different.
Changes to the height and planar width of the ceiling are readily made by crossing the diagonal, where roof heights can vary greatly.
The effect is to amplify the depth of the space and connect our consciousness to nature and yet maintain a strong element of coziness in some enclosed spaces.
Gallery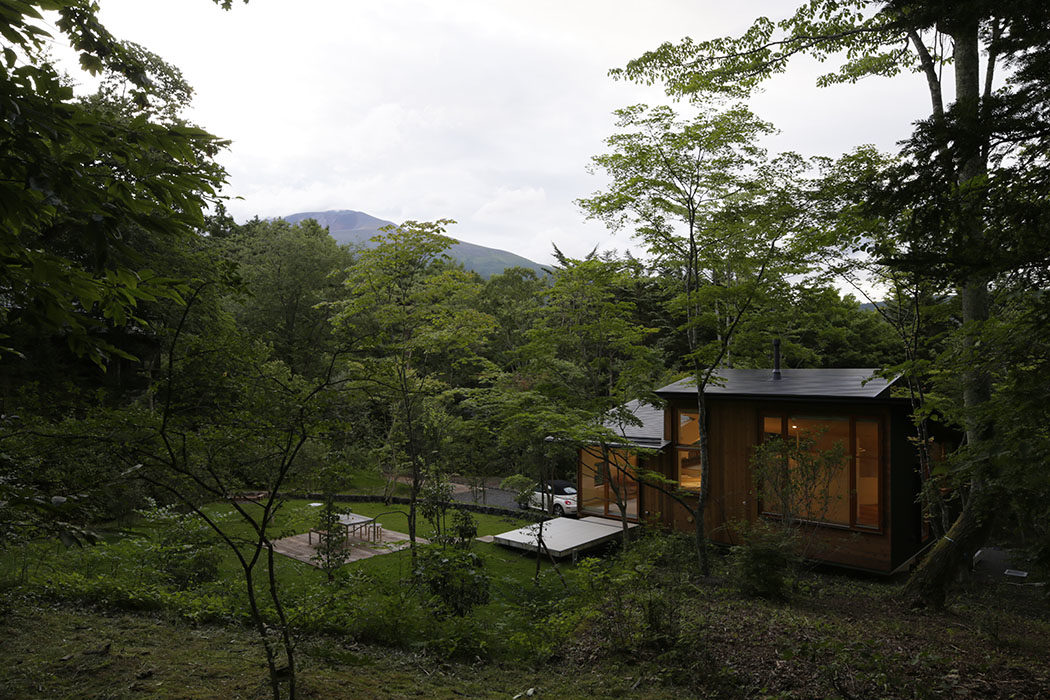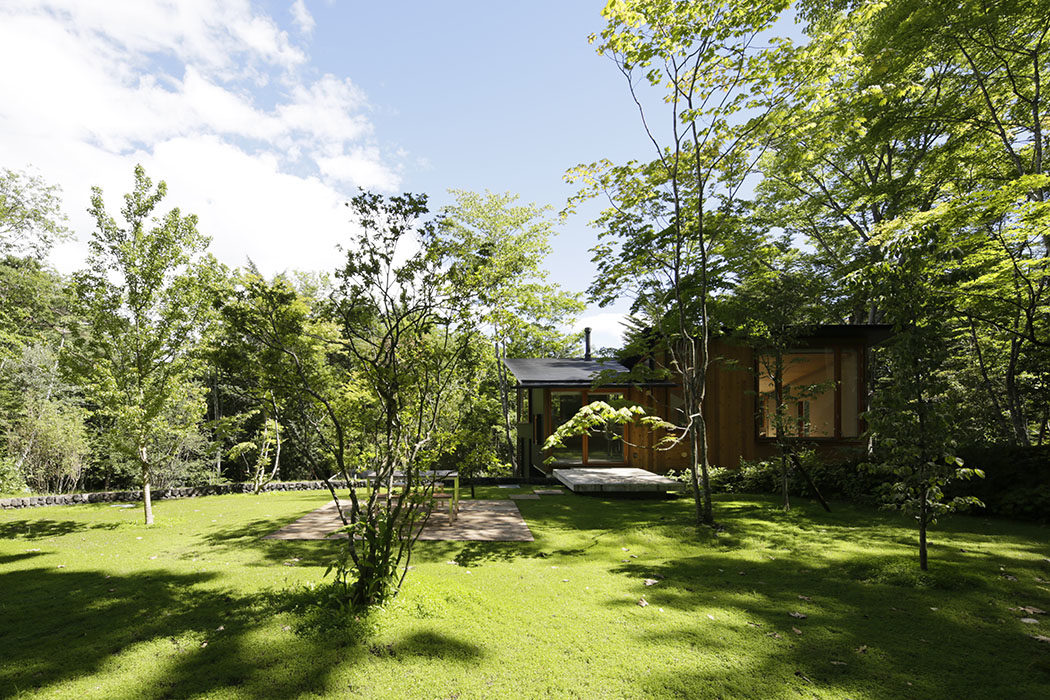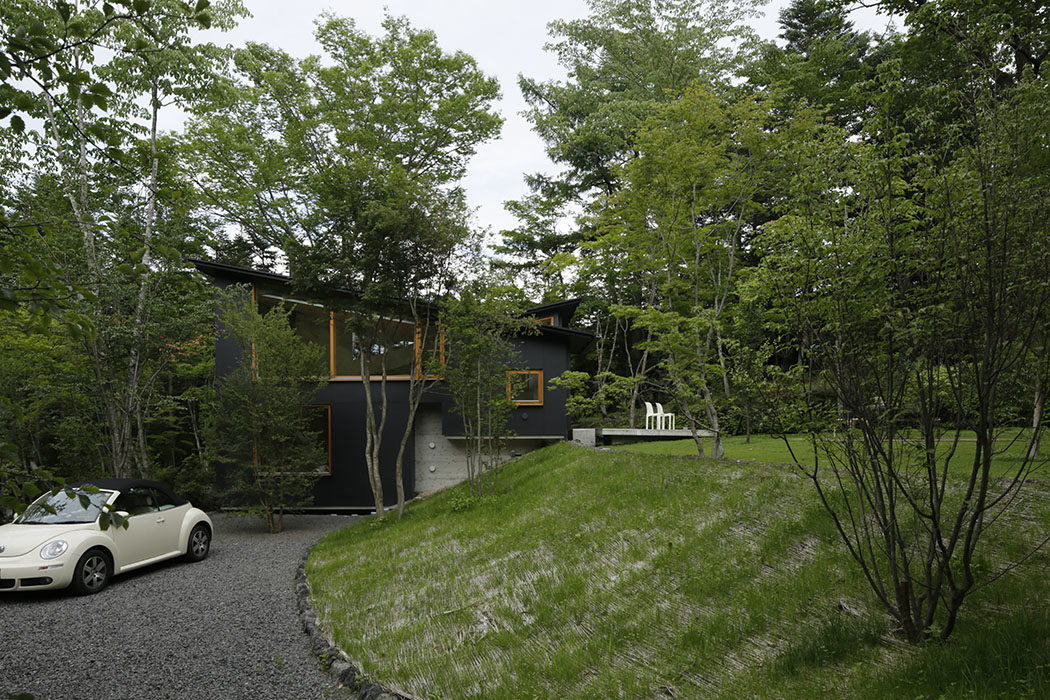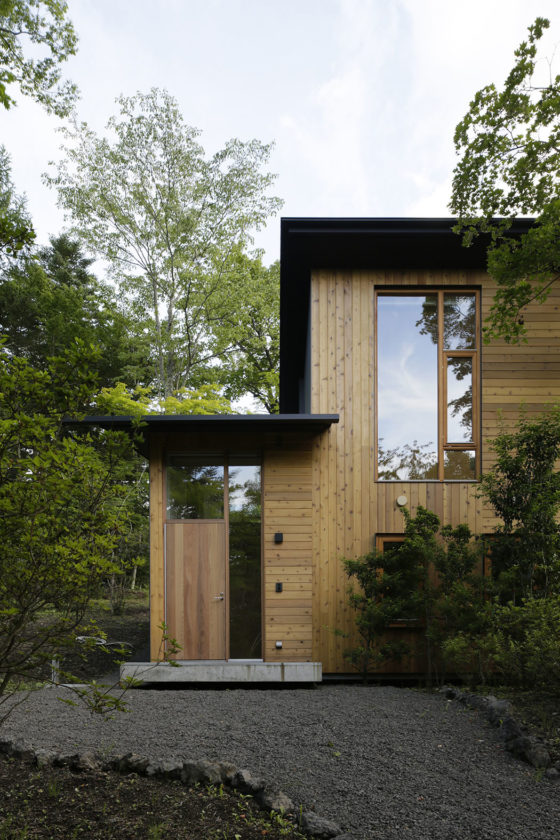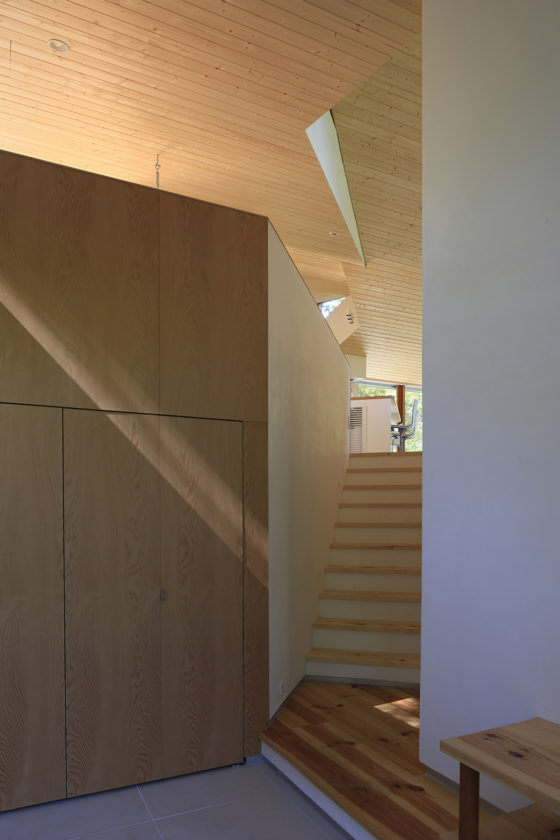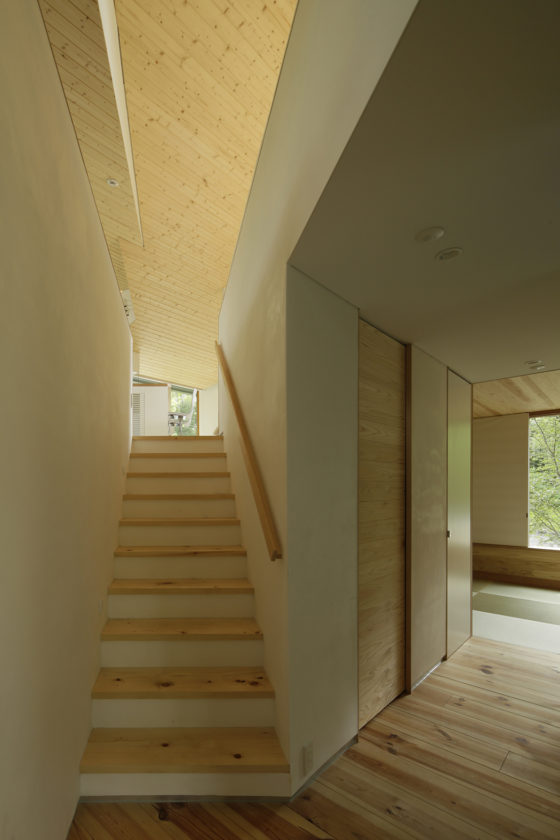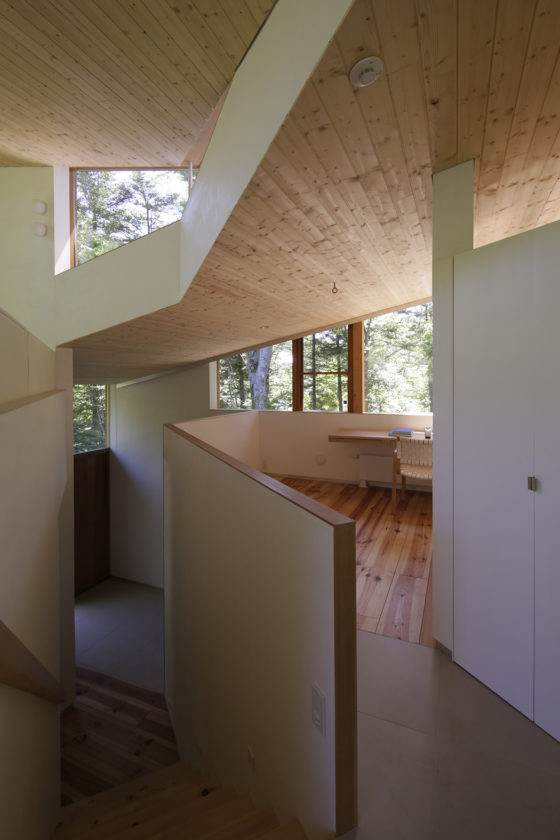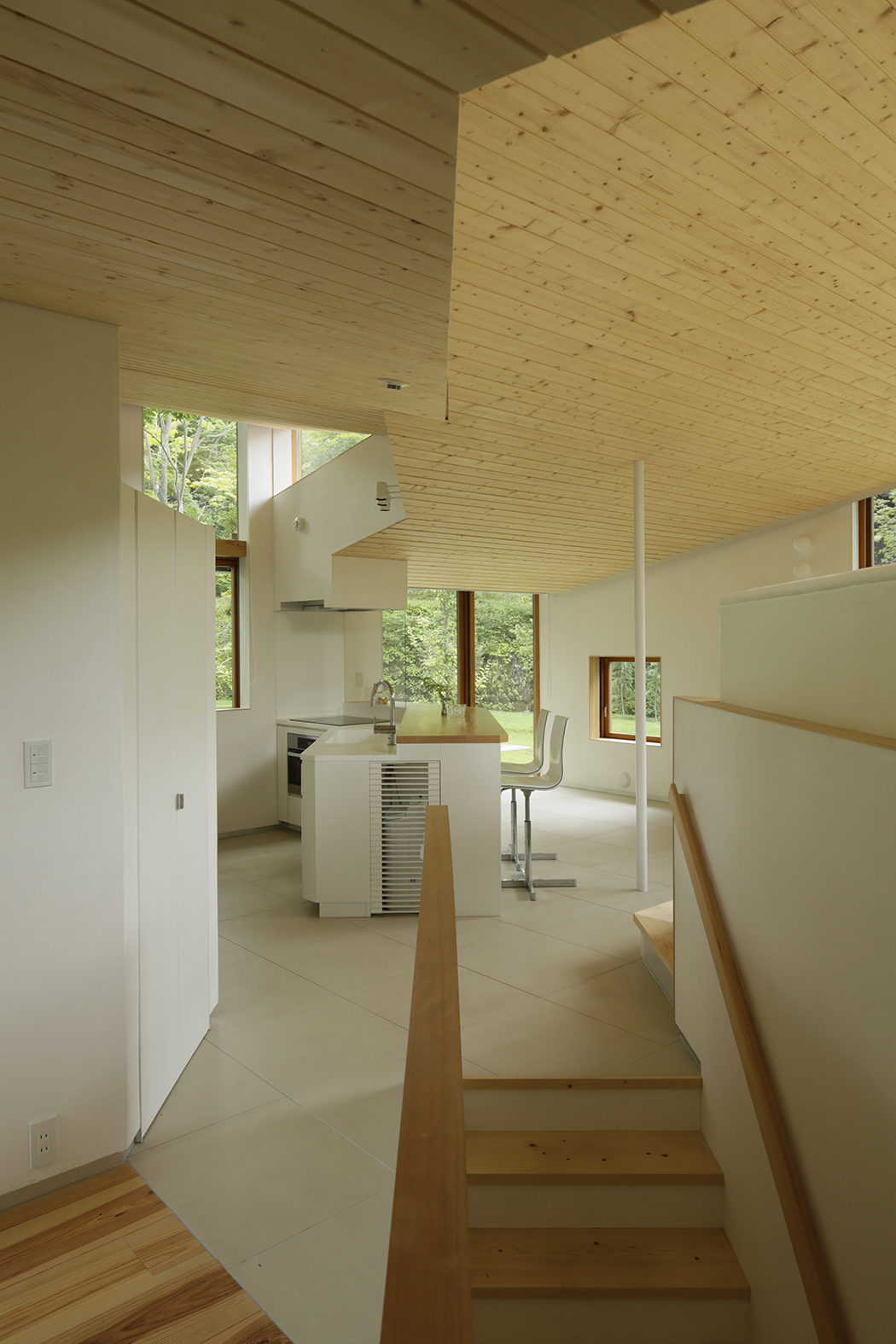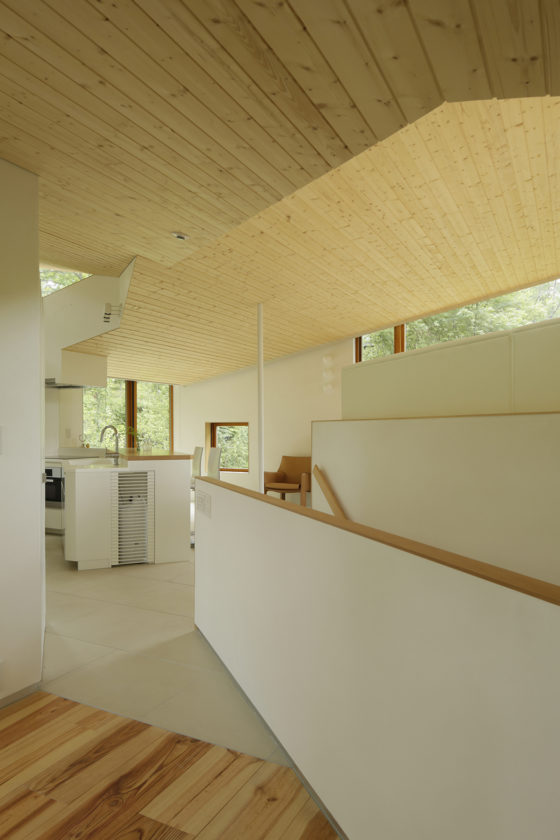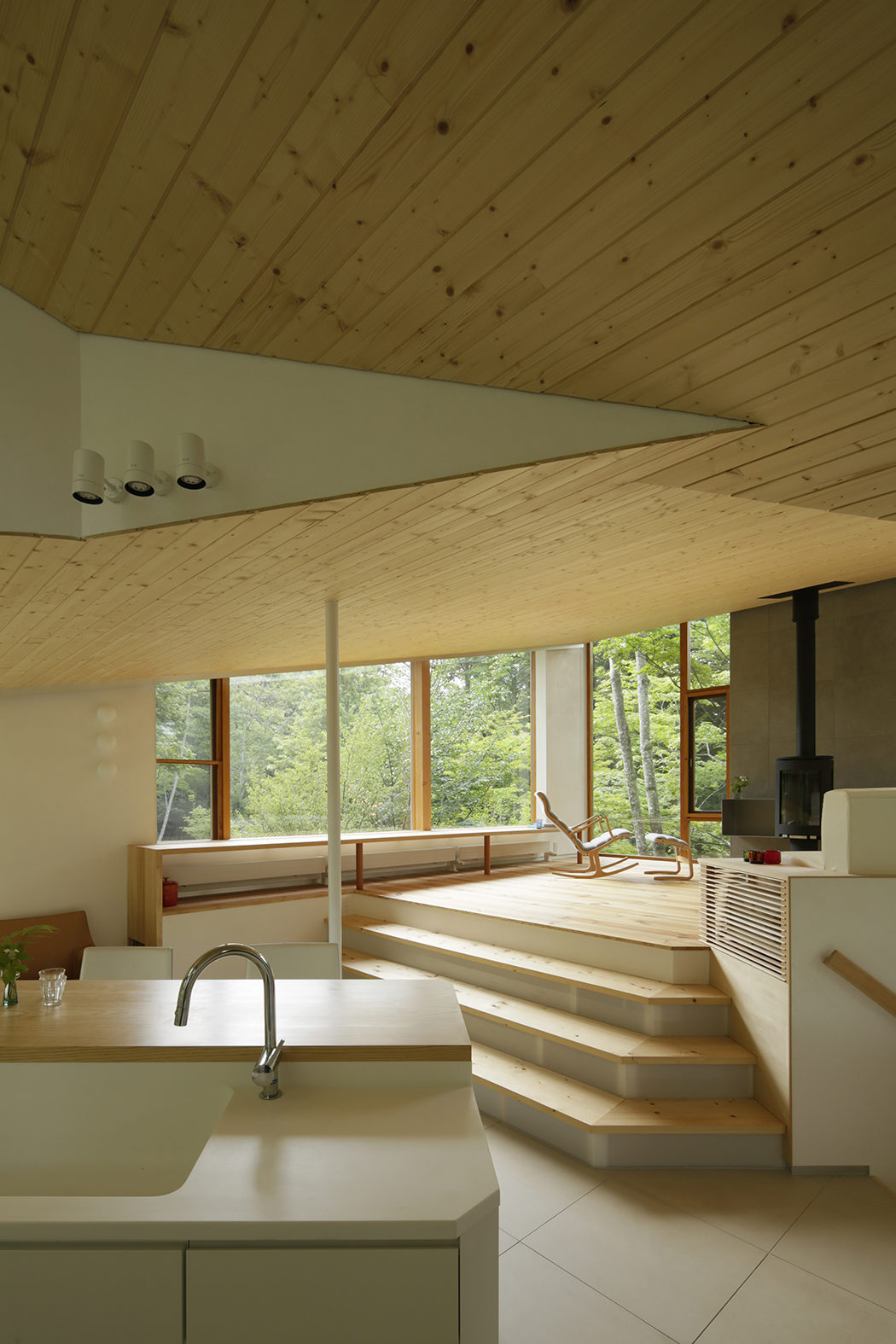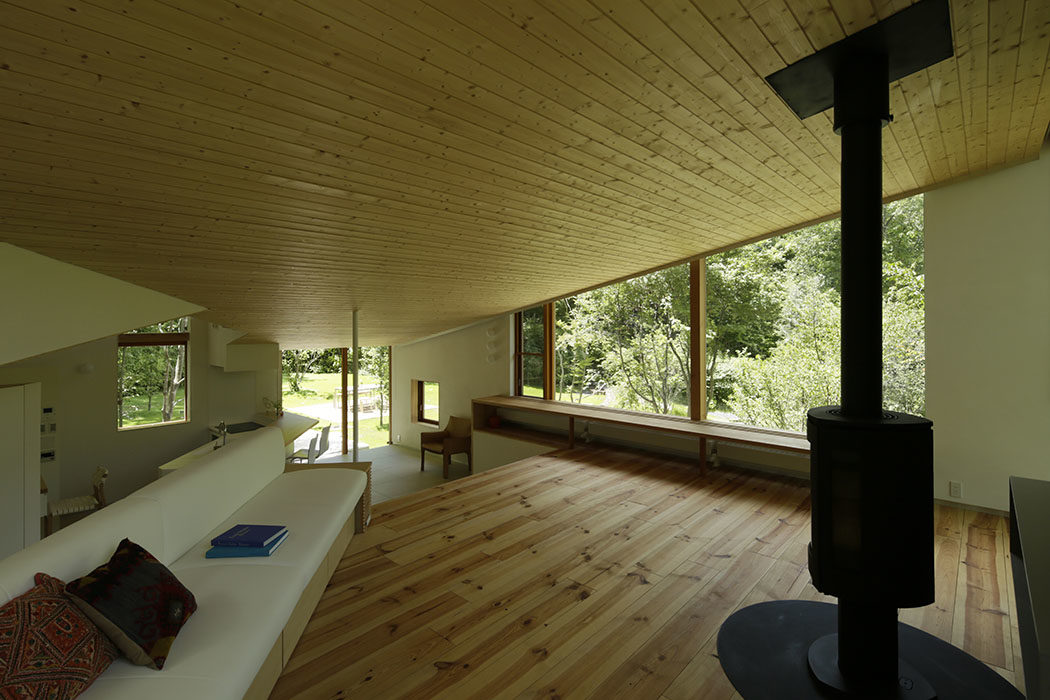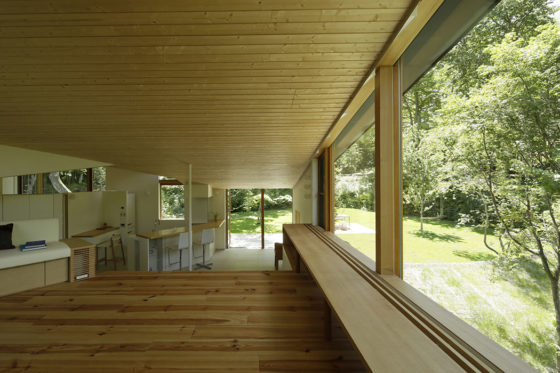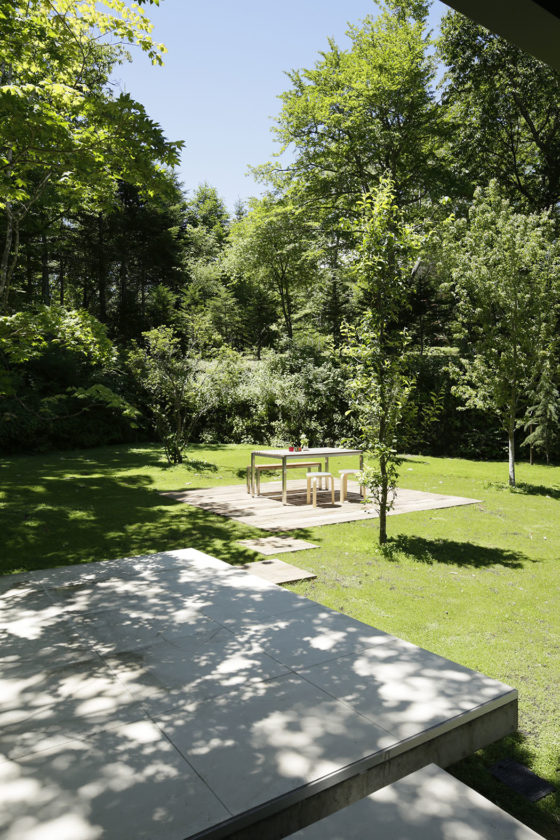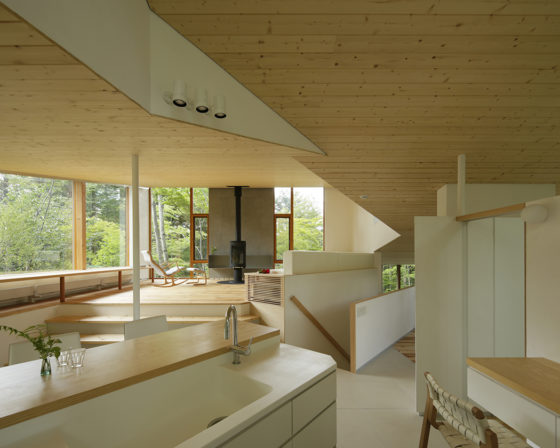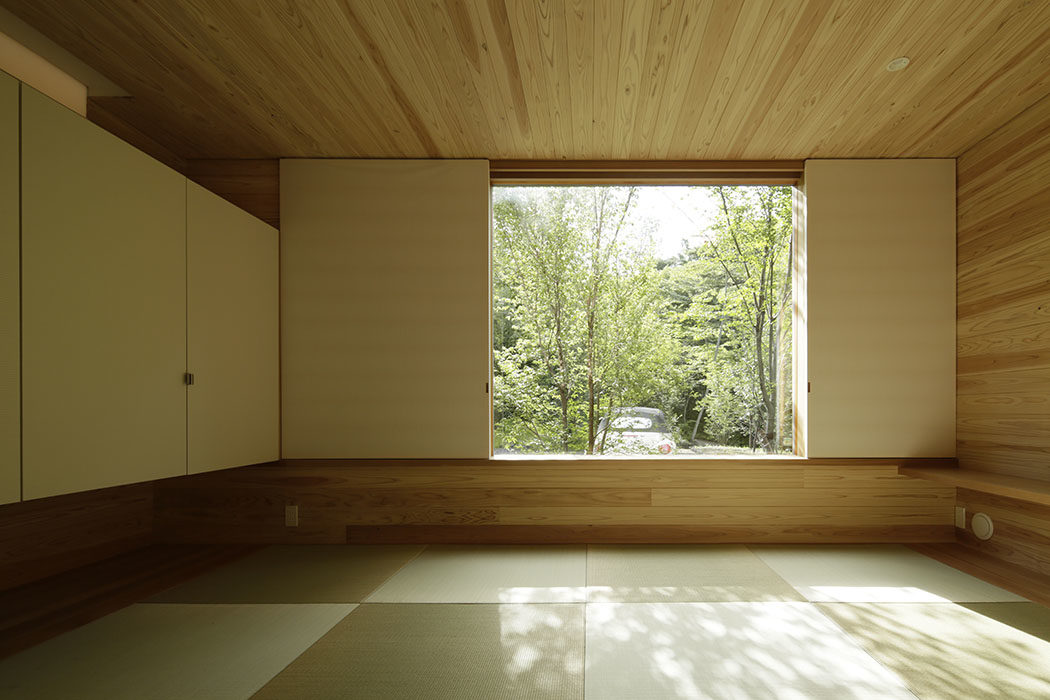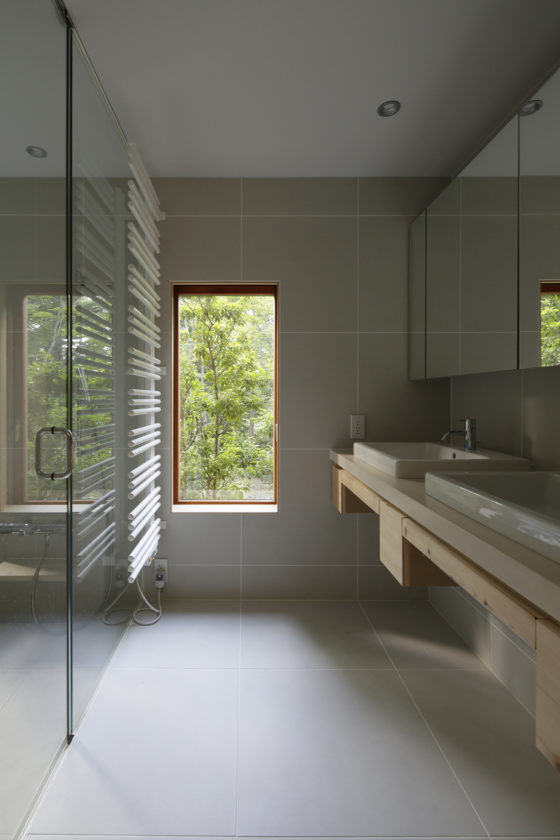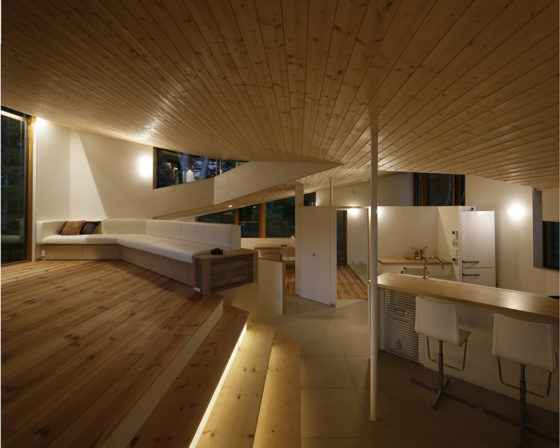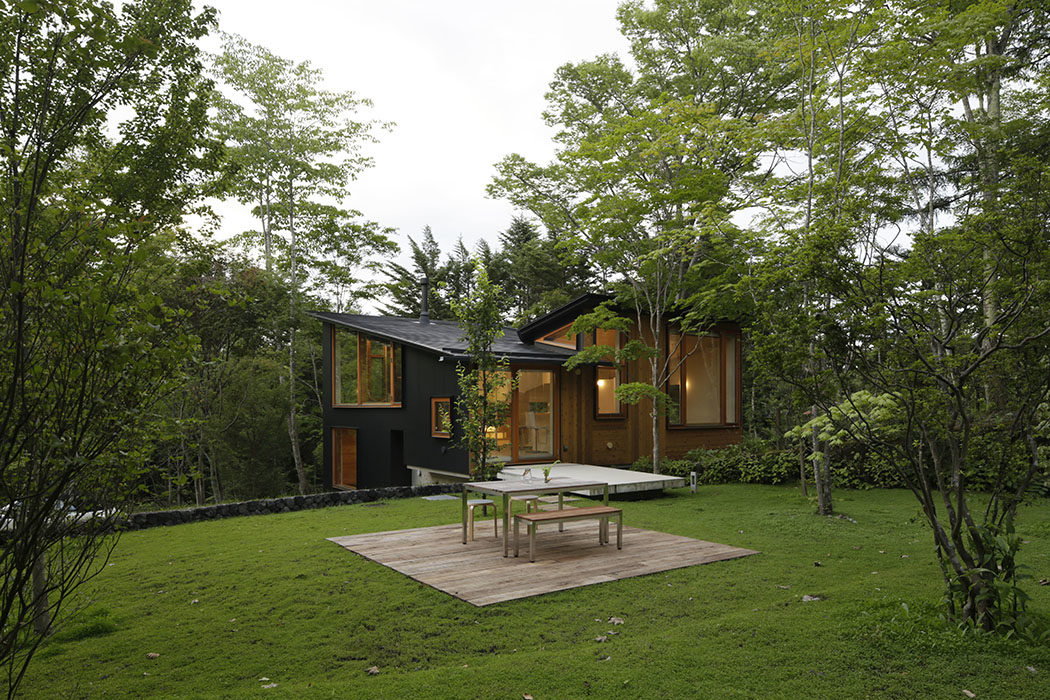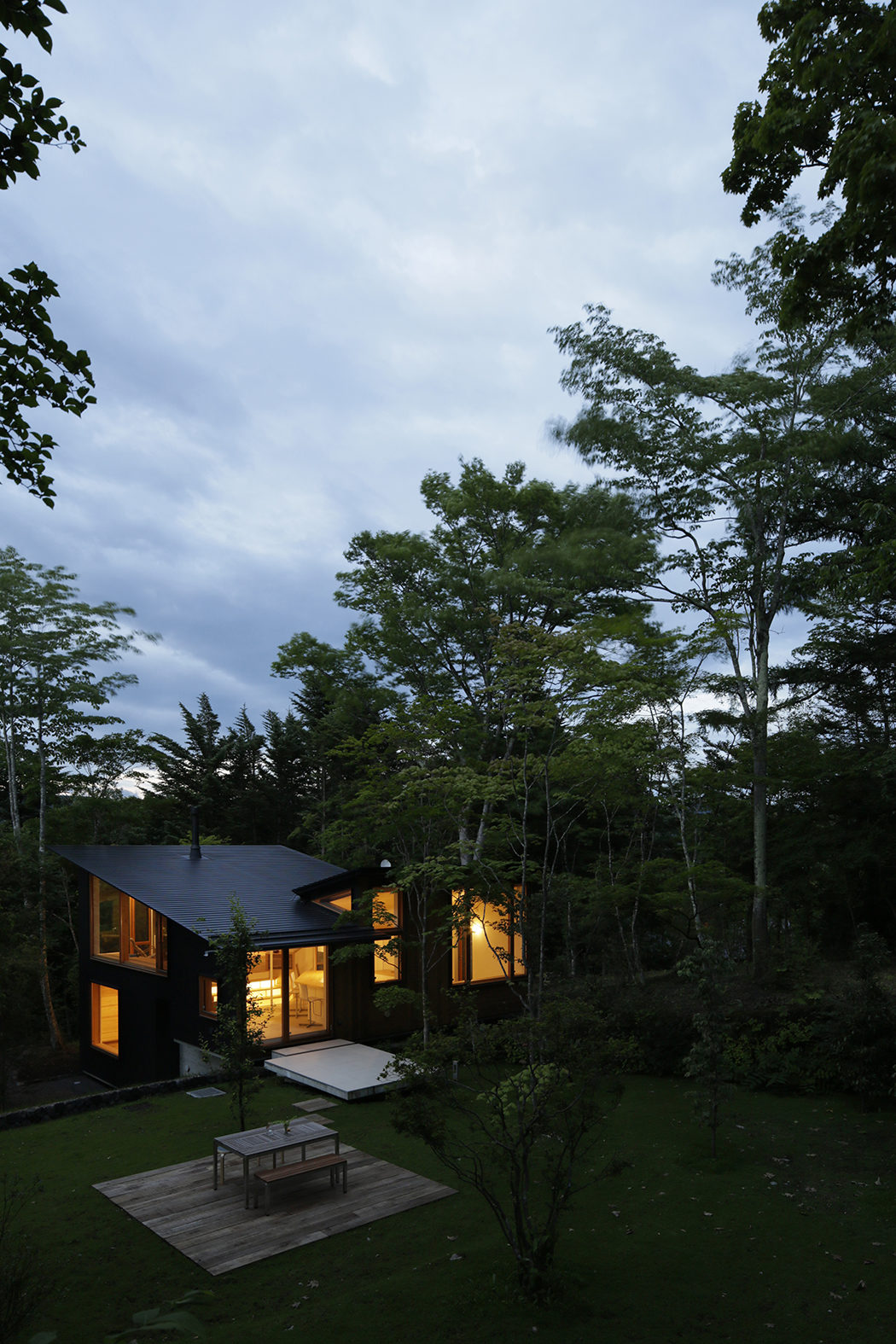 Information
Location

Karuizawa, Nagano Prefecture

Type

Villa

Structure

Timber frame , 2 stories

Site Area

1983.45m²

Design Period

Novenber 2013- April 2014

Construction Period

May 2014- January 2015