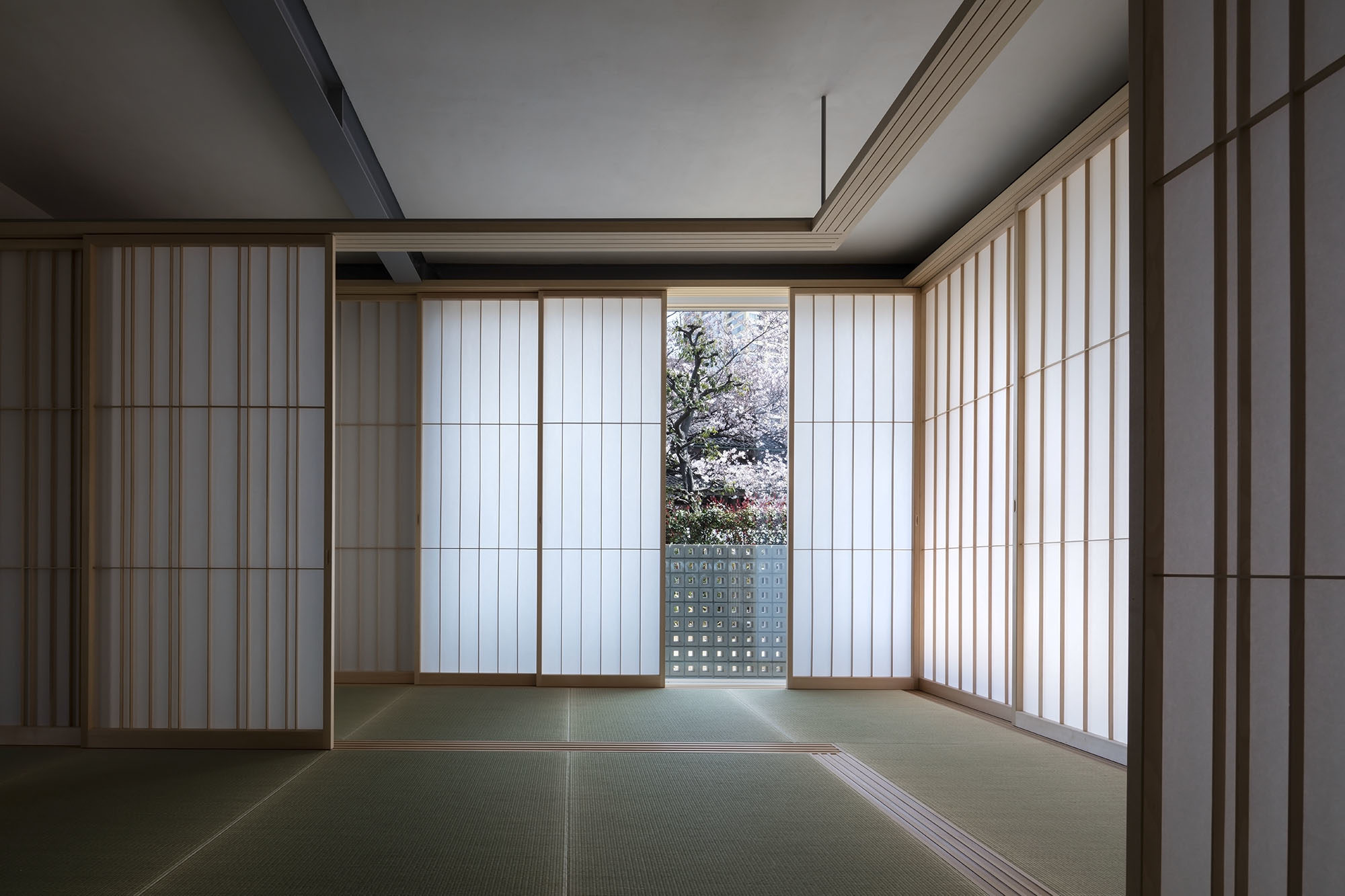 Frame House
This house contrasts natural materials such as rare wood, hand-made Kurotani Japanese paper and Italian plaster with the composition of the steel column beams.
The client requested that the house should be comfortable in all seasons, does not get cold in severe winter weather and becomes more beautiful with aging. In order to retain happy family memories the client wanted to retain furniture and lighting that they had used for a long time.
Gallery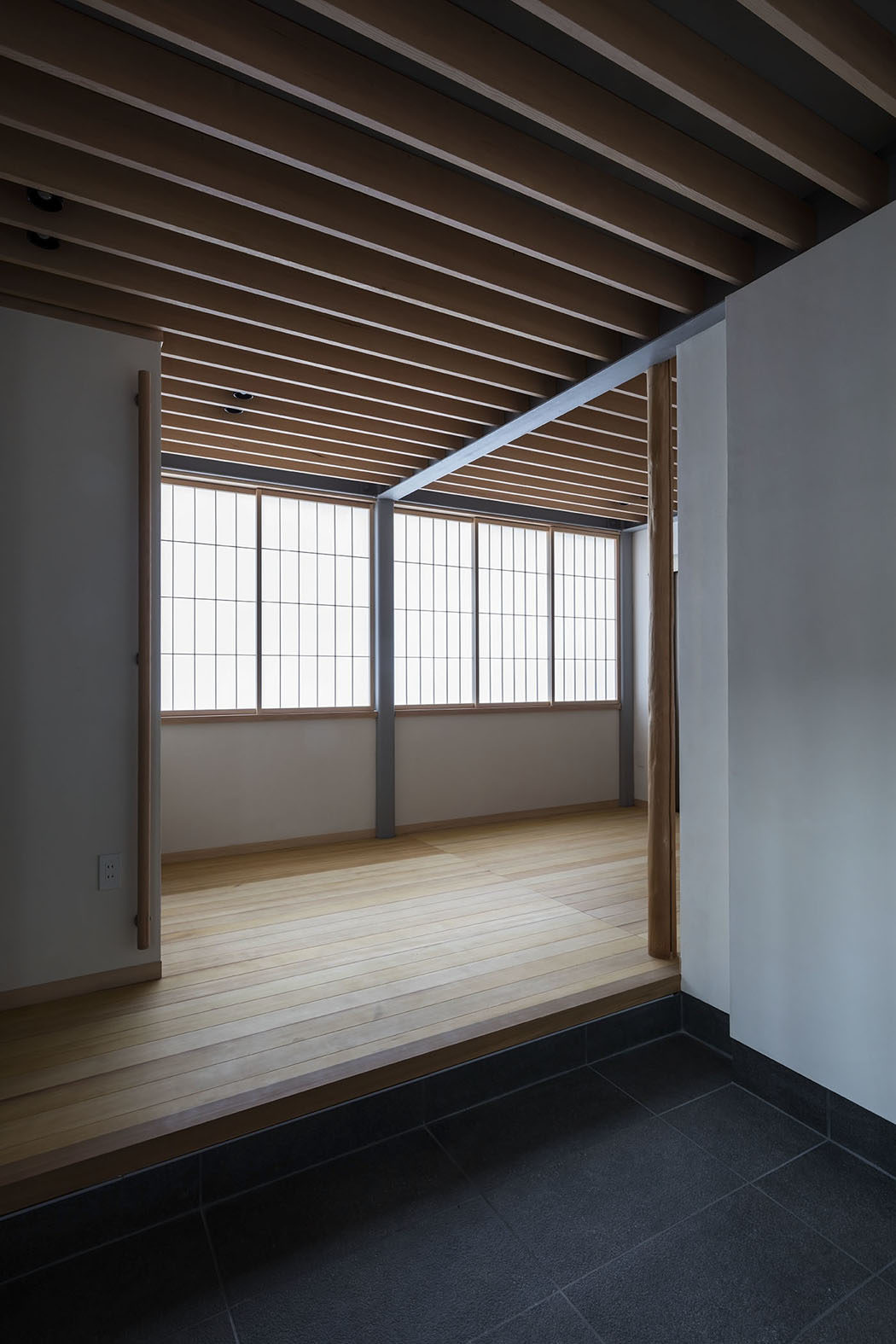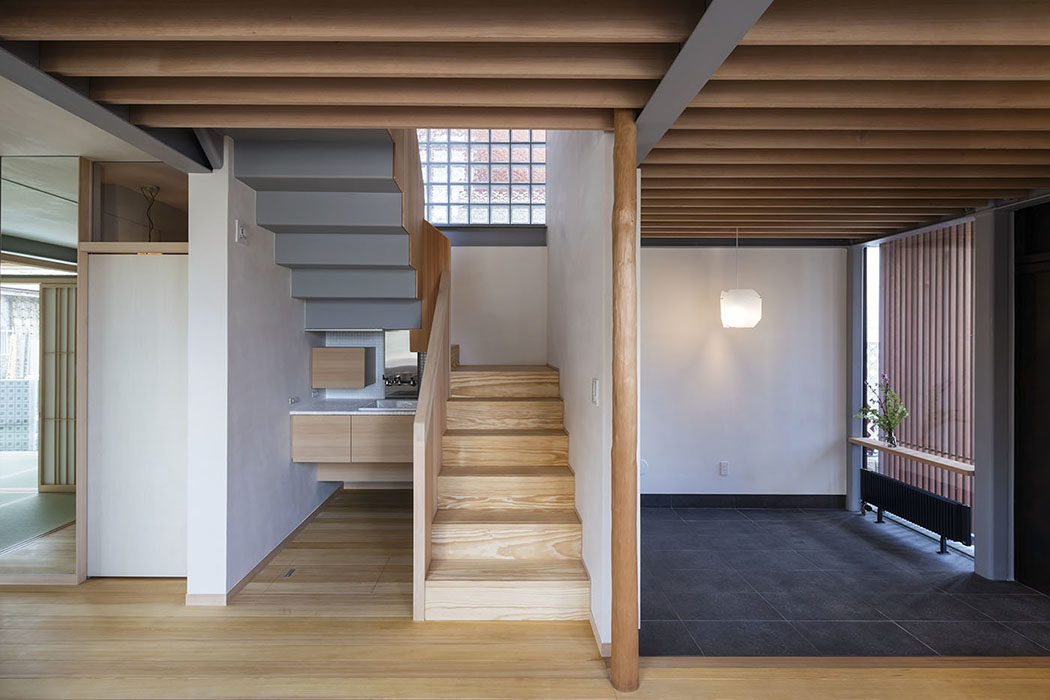 The skillful fusion of new and natural materials makes it possible to feel the charm of Japanese houses and the gentle flow of time.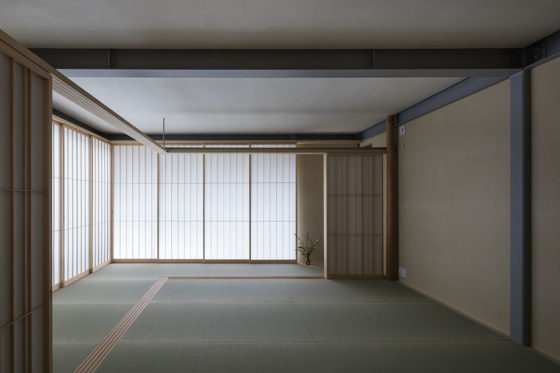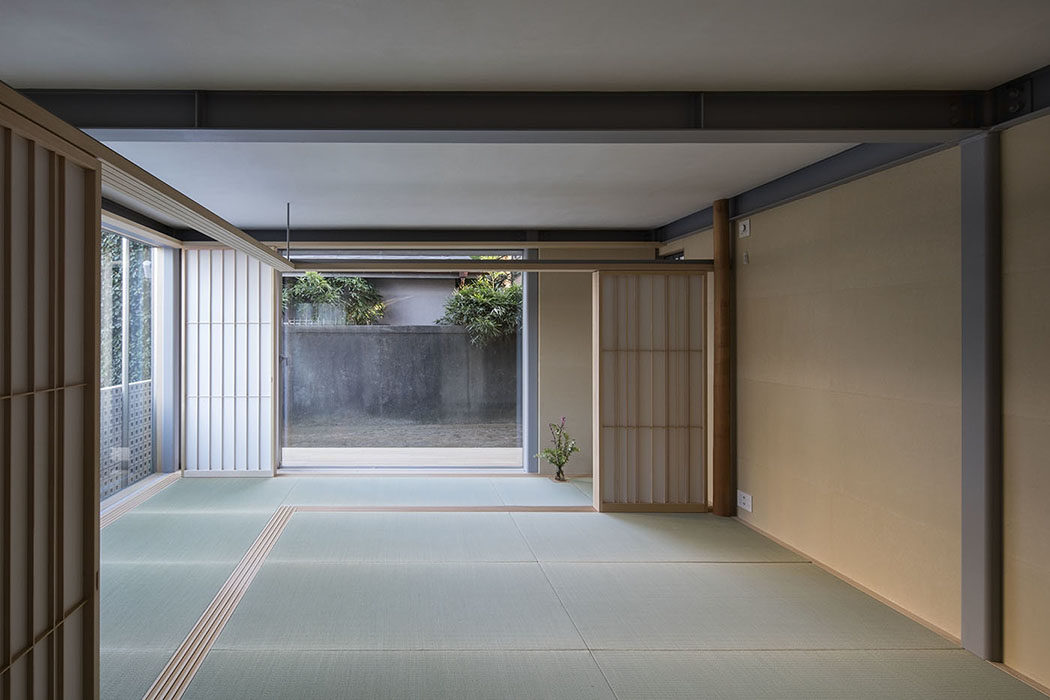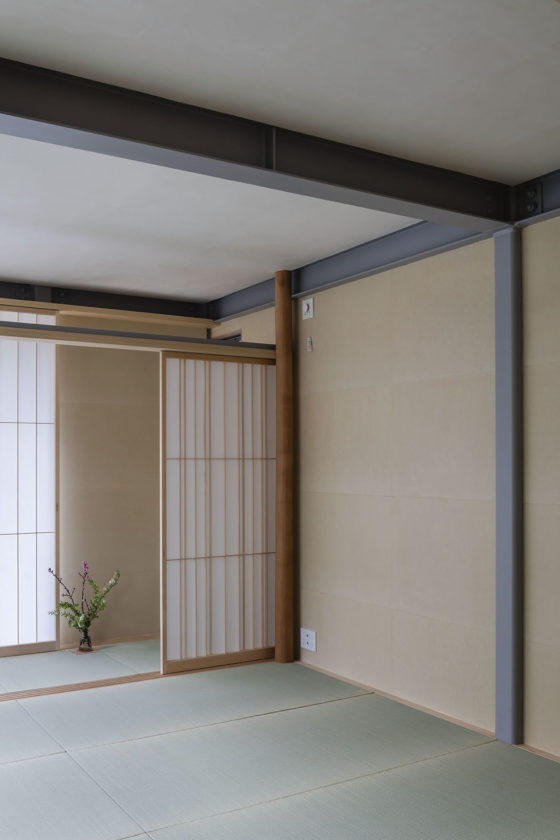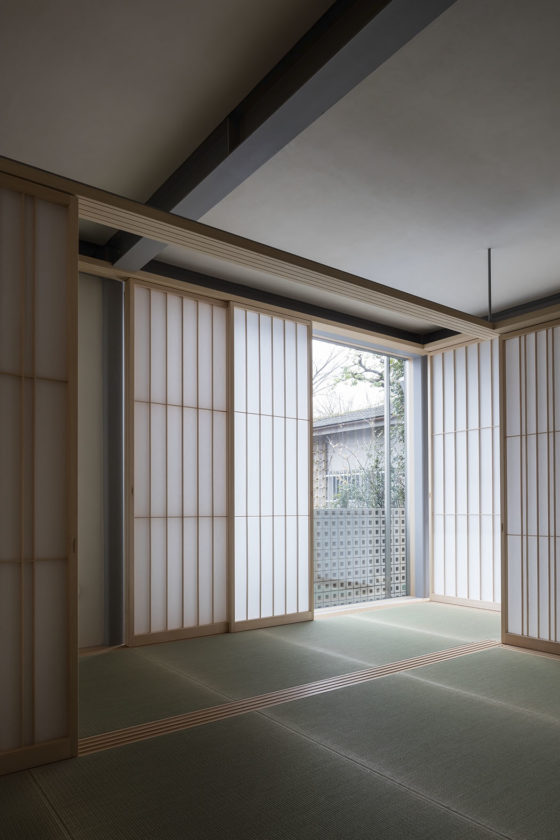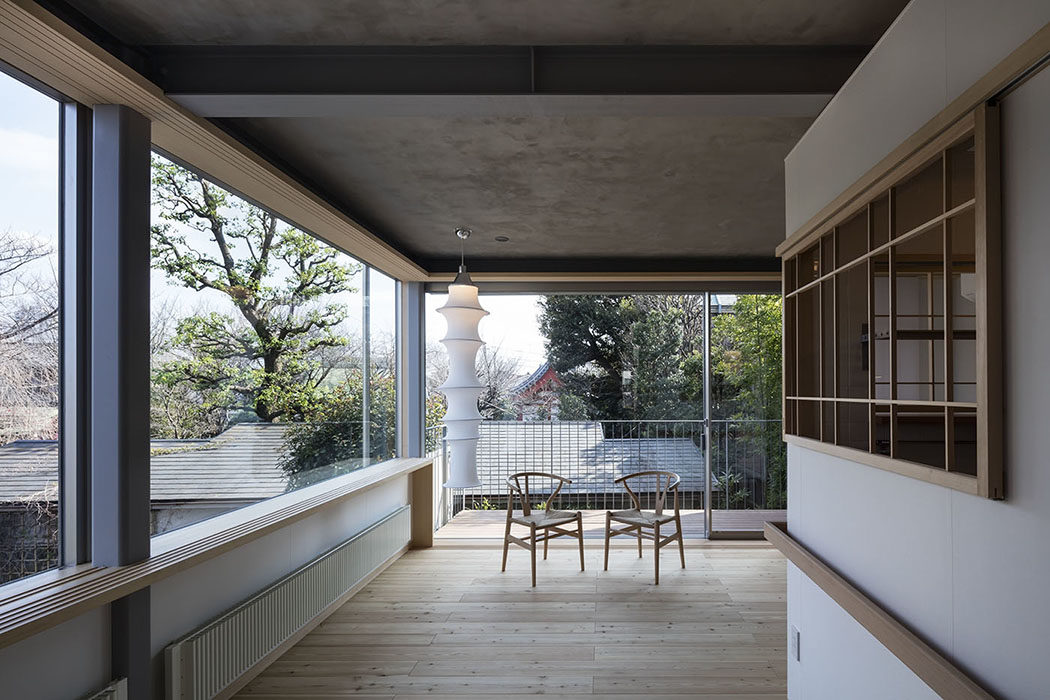 The neighboring property`s landscape provided depth of view and a changing panorama through for example the seasonal flowers, phases of the moon and variety of birdsong. The intent is to bring the natural environment harmoniously into the room rather than merely create an opening to the outside world.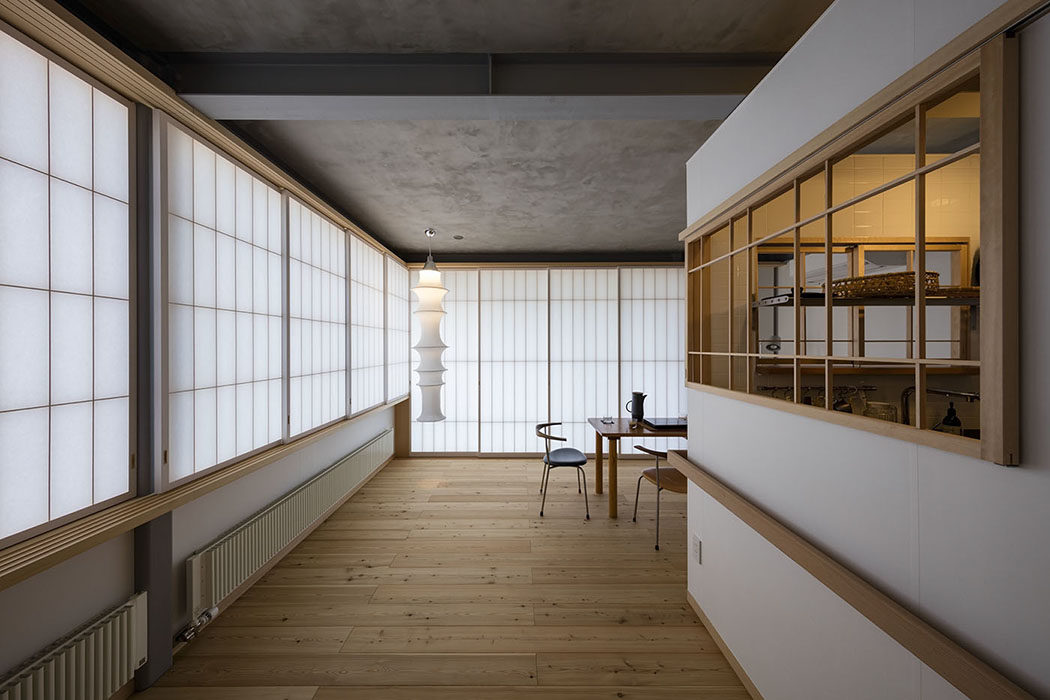 The Japanese space is influenced by the 1950s designs of Bruno Munari and uses antique lighting fixtures and furniture to give a relaxed ambience.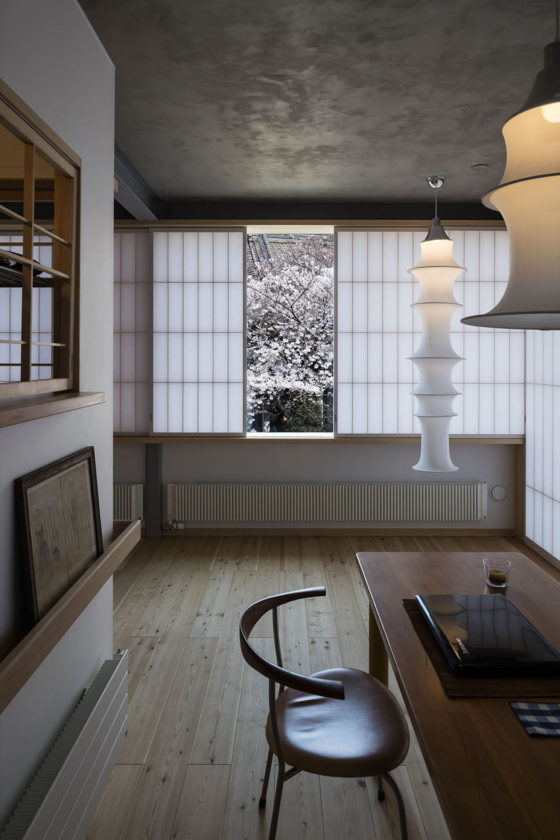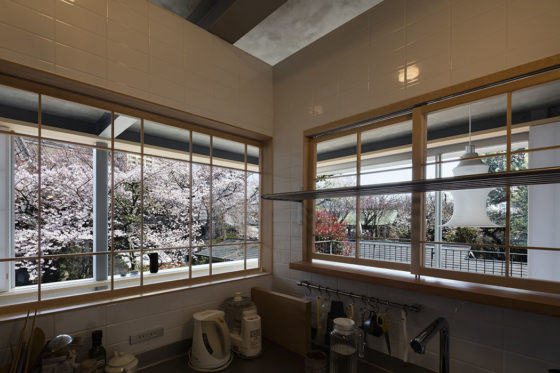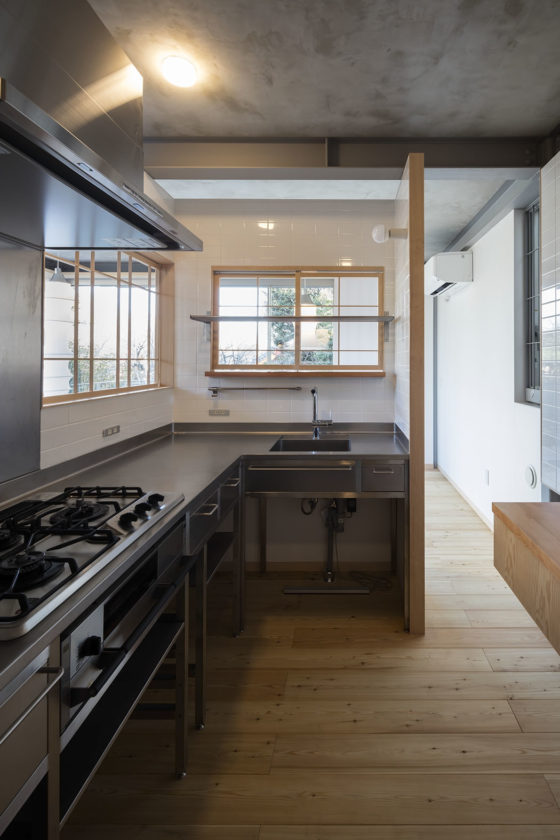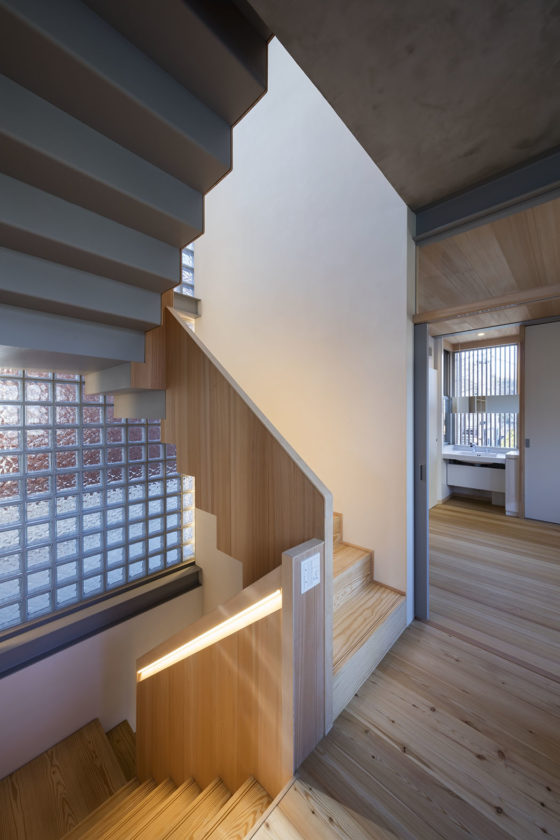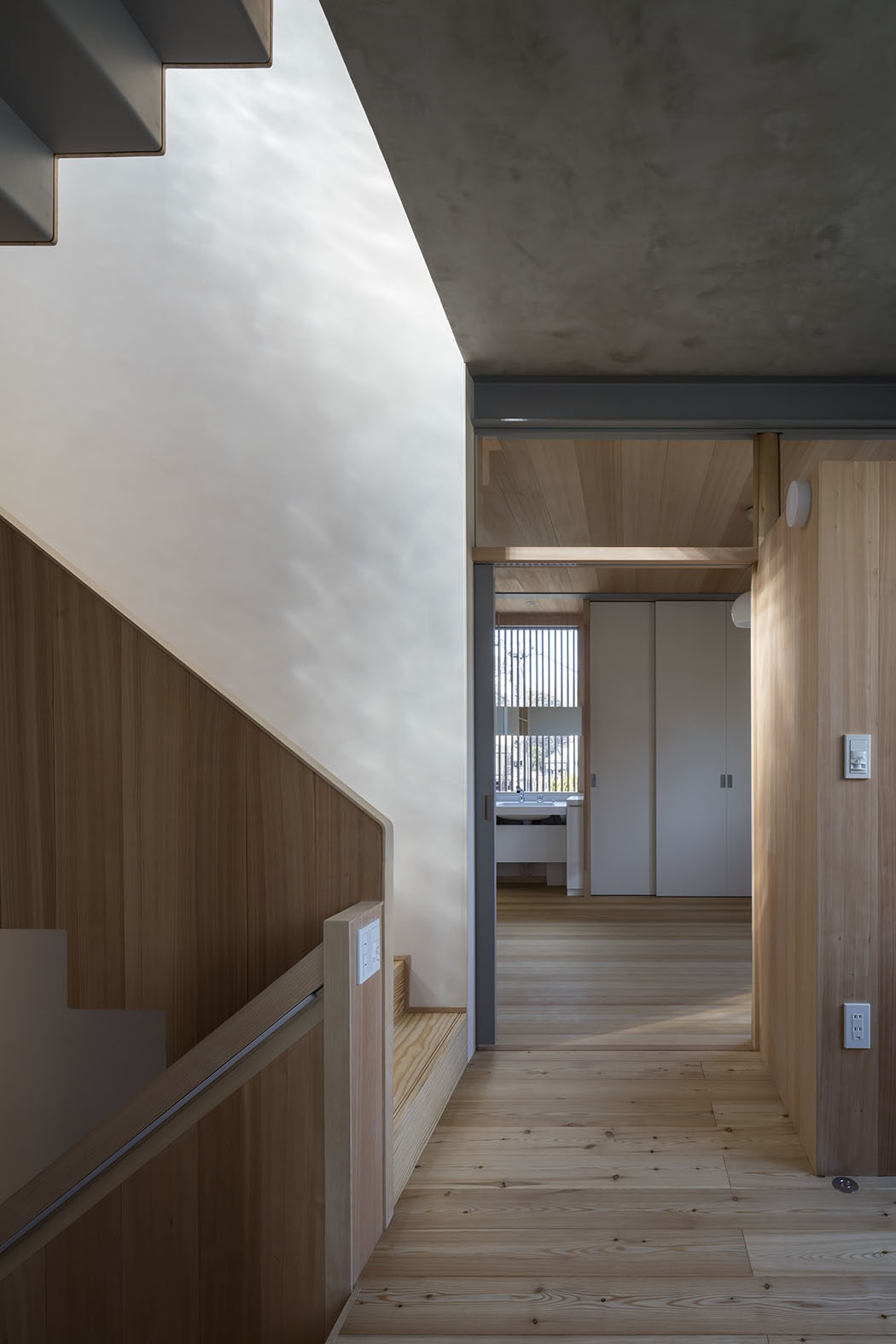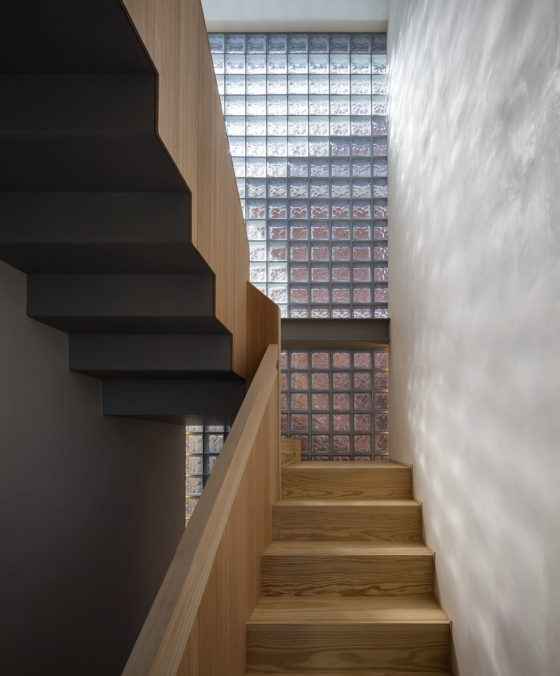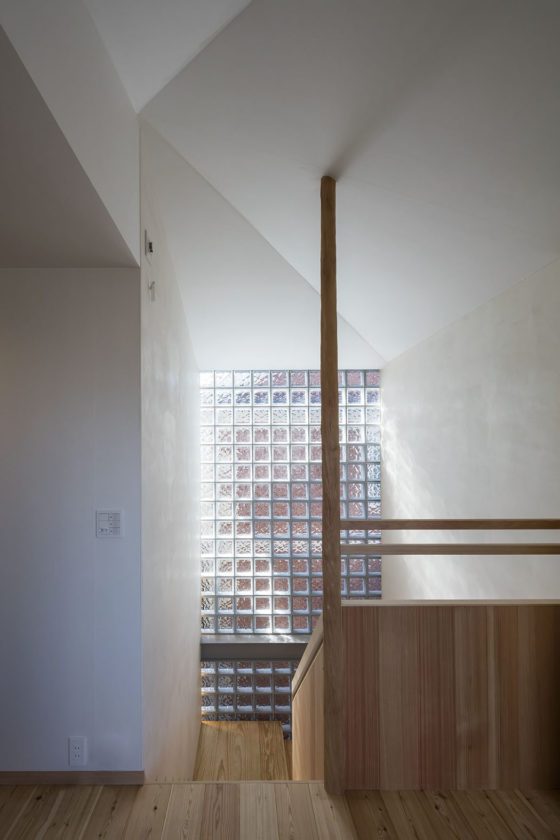 Techniques are applied to enhance the beauty of the space such as handrails that blend into the background so they cannot be seen.
Rare woods are incorporated into the radical design so they fulfill a functional purpose rather than be purely decorative.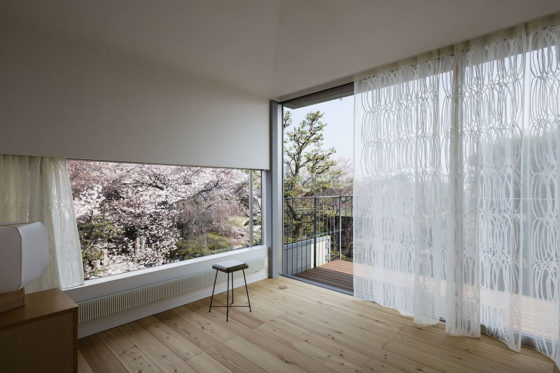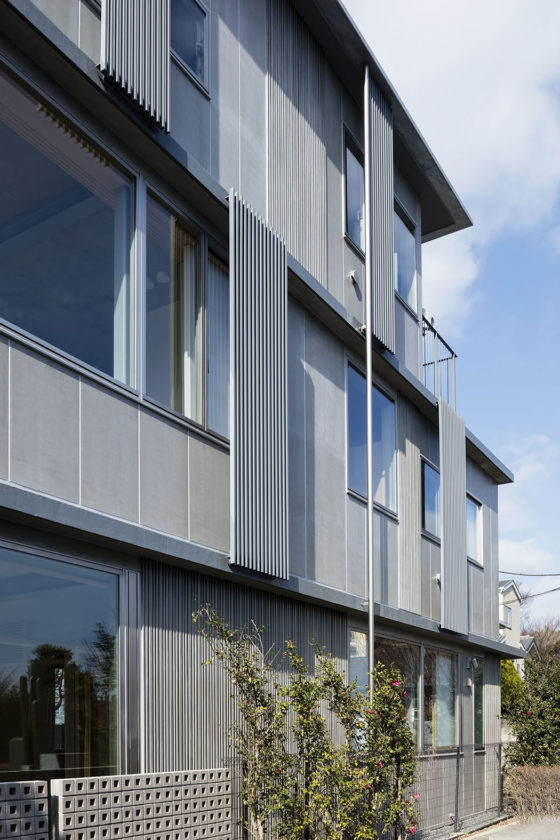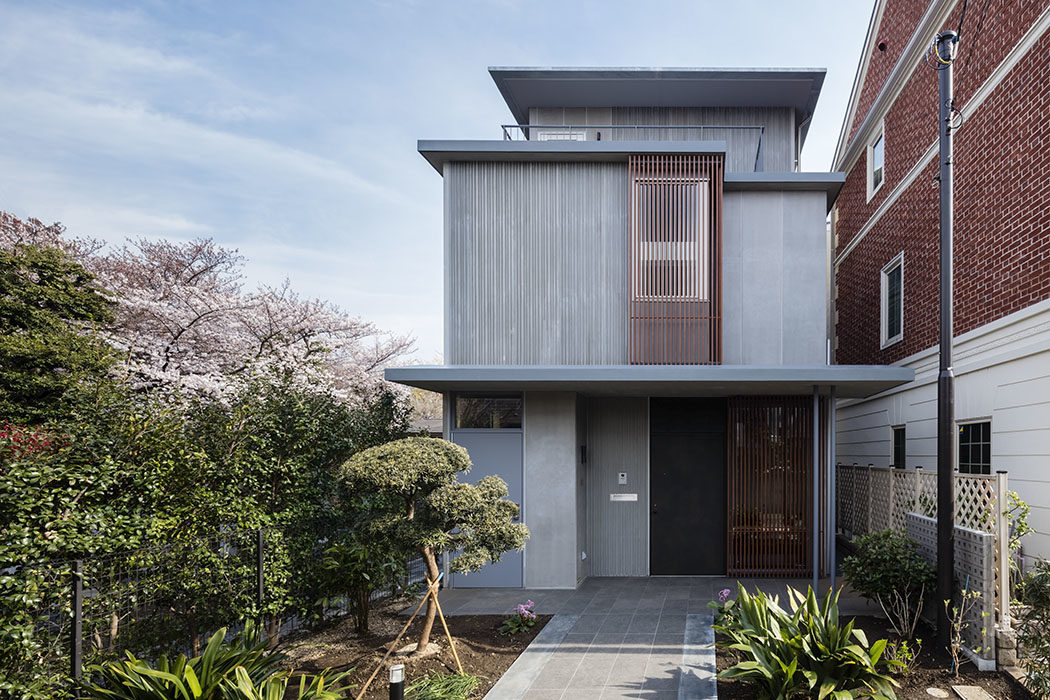 Information
Location

Kanto

Type

House

Structure

Steel structure, 3 stories

Site Area

-m²

Design Period

Jan. 2015〜Feb.2016

Construction Period

March 2016〜March 2017