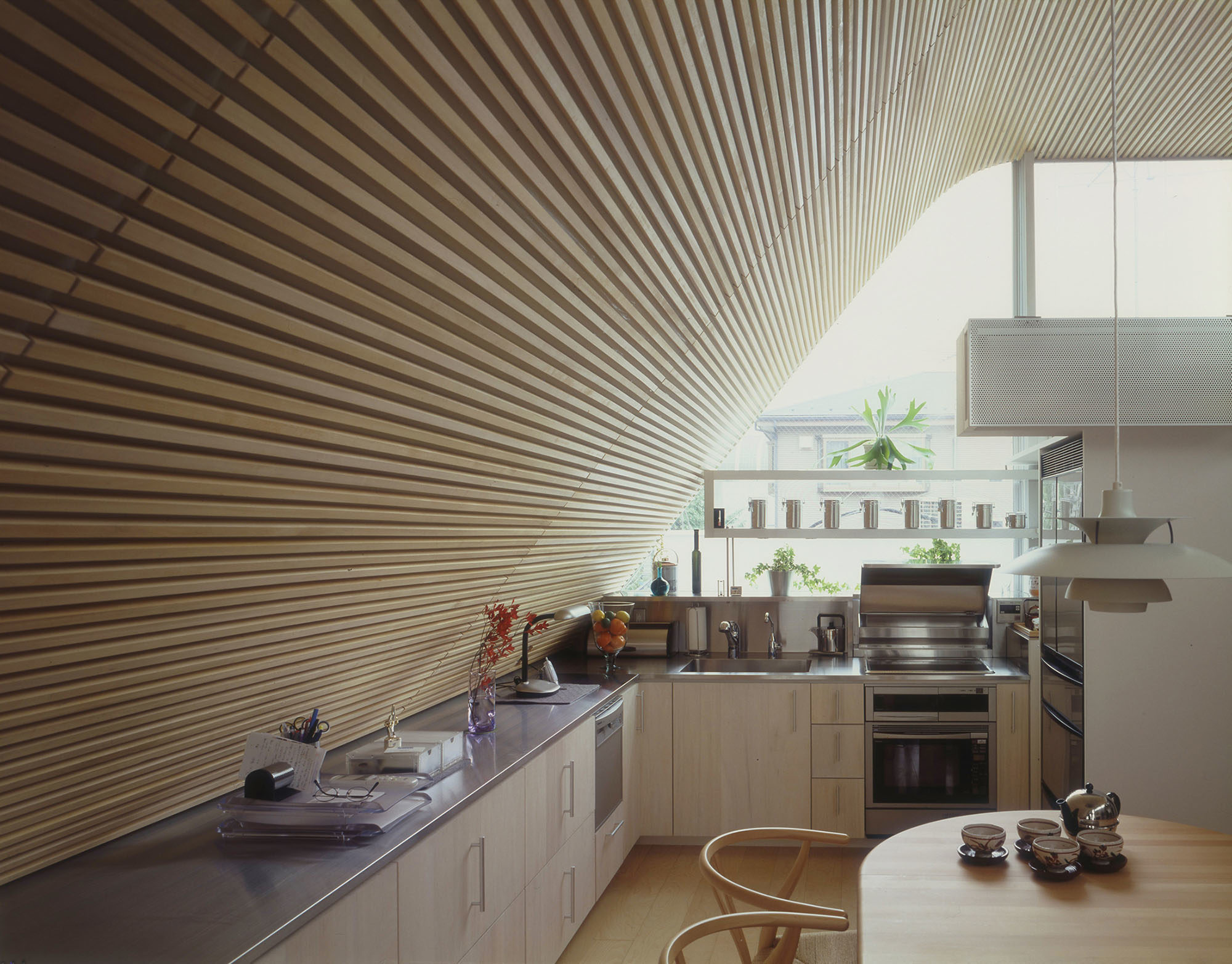 House in Motoazabu
This is a small town house for a married couple in their 60s living in Tokyo. In order to ensure the spaciousness of the building structure, there are no internal columns and the walls have braced columns with 10cm square cross-section.
The owner needs to drive in the city to enjoy his life activities such as the sports gym, restaurants and the villa at the weekend. While designing this house as a base for city life and the need to travel by car, a home has been built set apart from the city.
The garage is partitioned from the house by curved glass and penetrates into the house. The car is a feature that visually connects with the living space and is a reminder of the connection to the city.
Zinc-plated louvers at the garage entrance ensure privacy, but remind us of the city beyond.
Gallery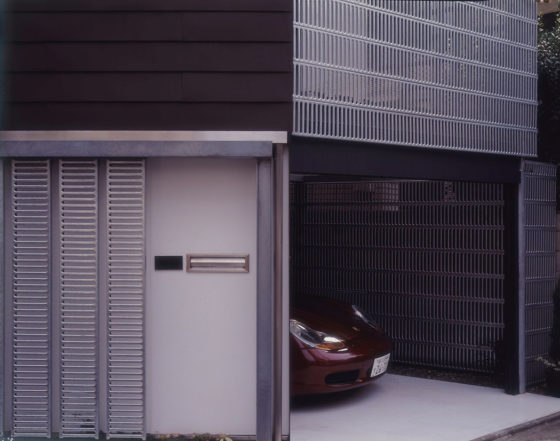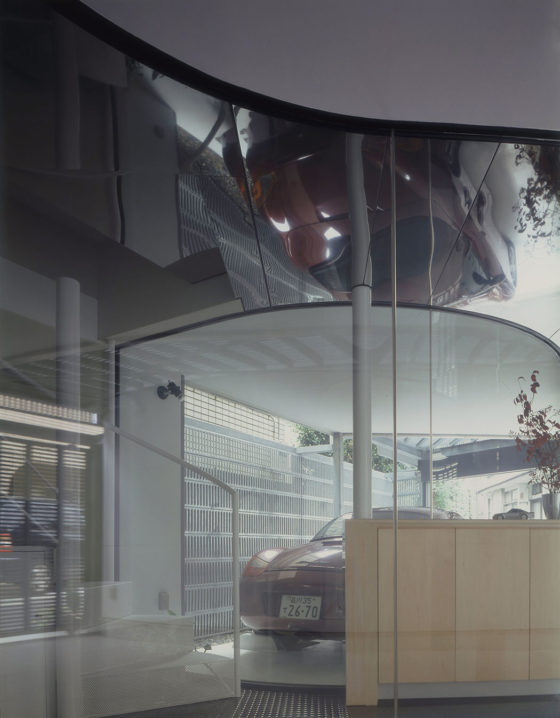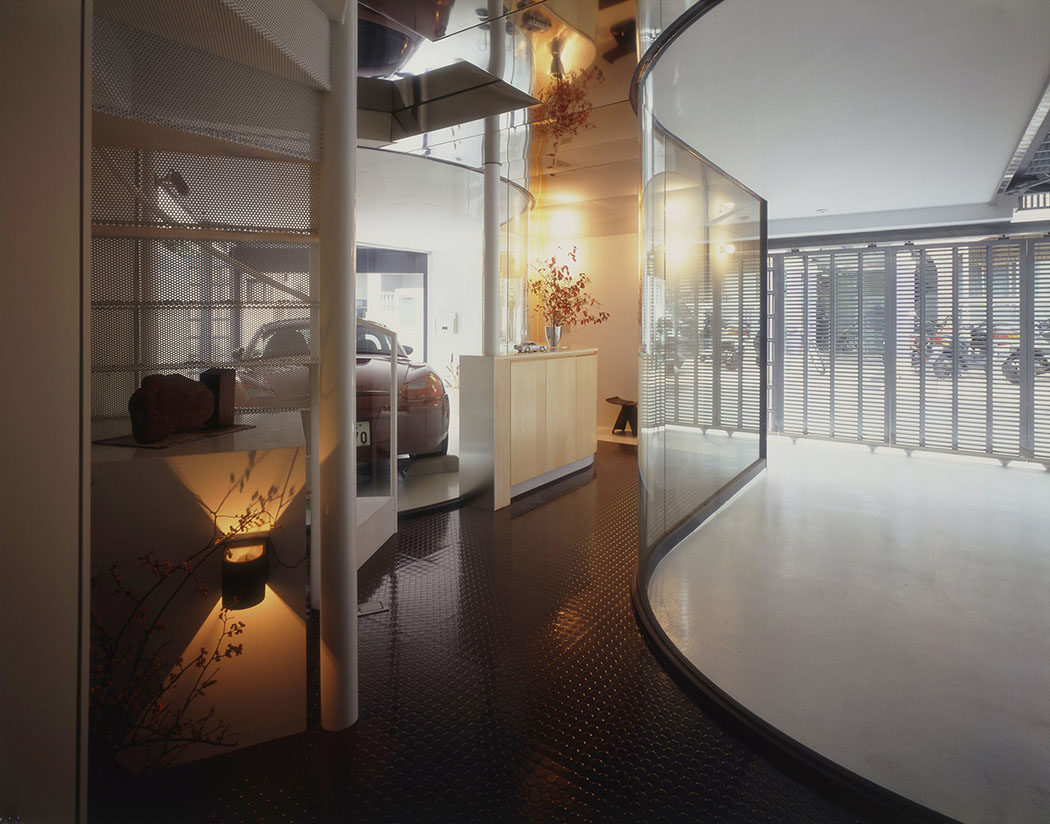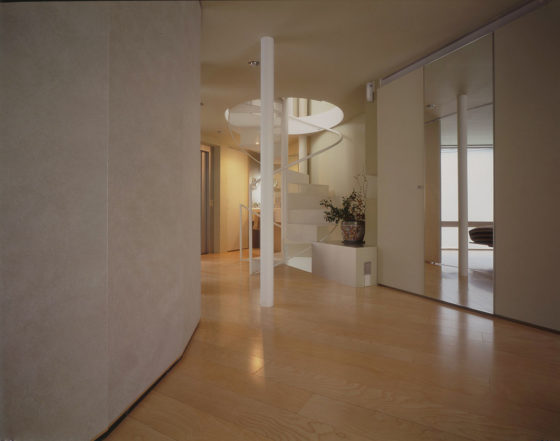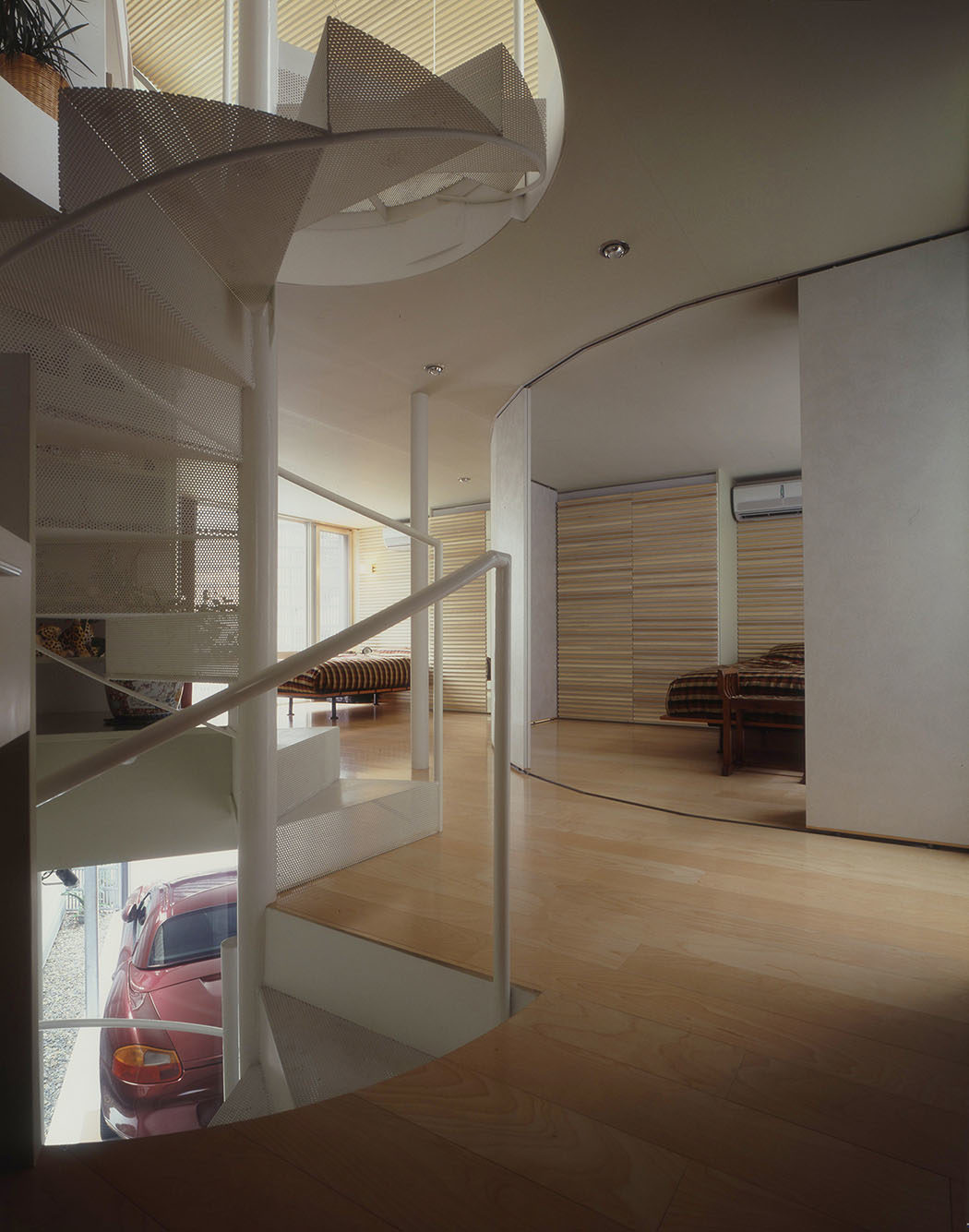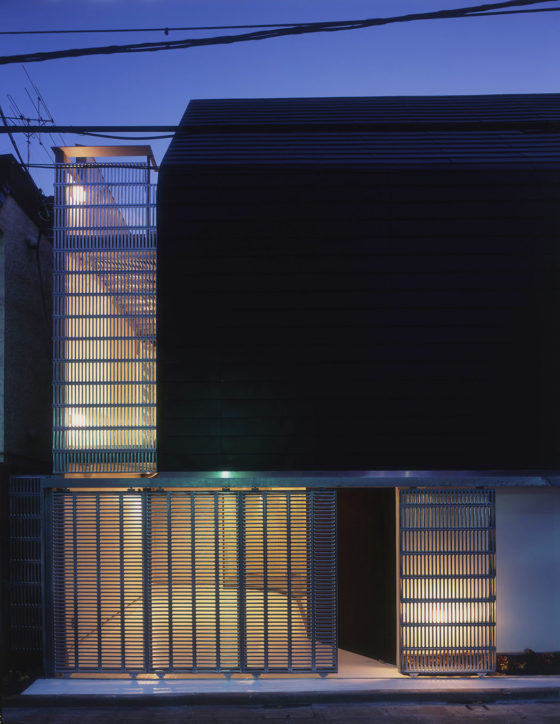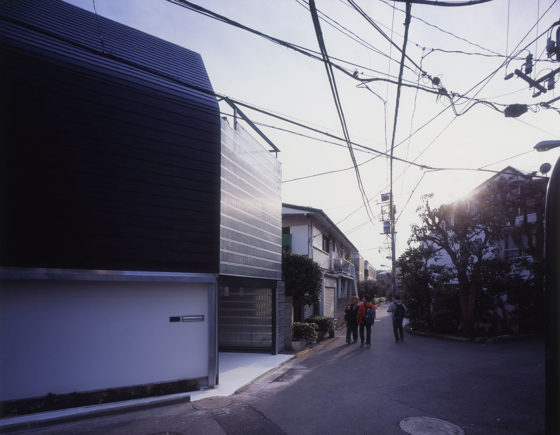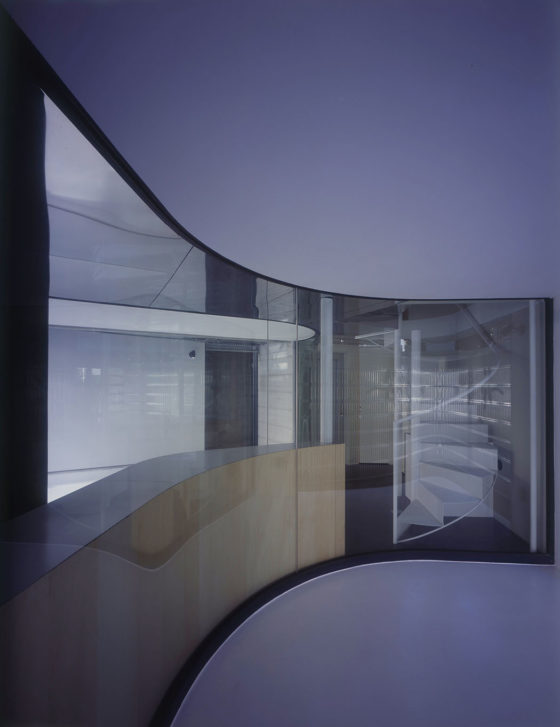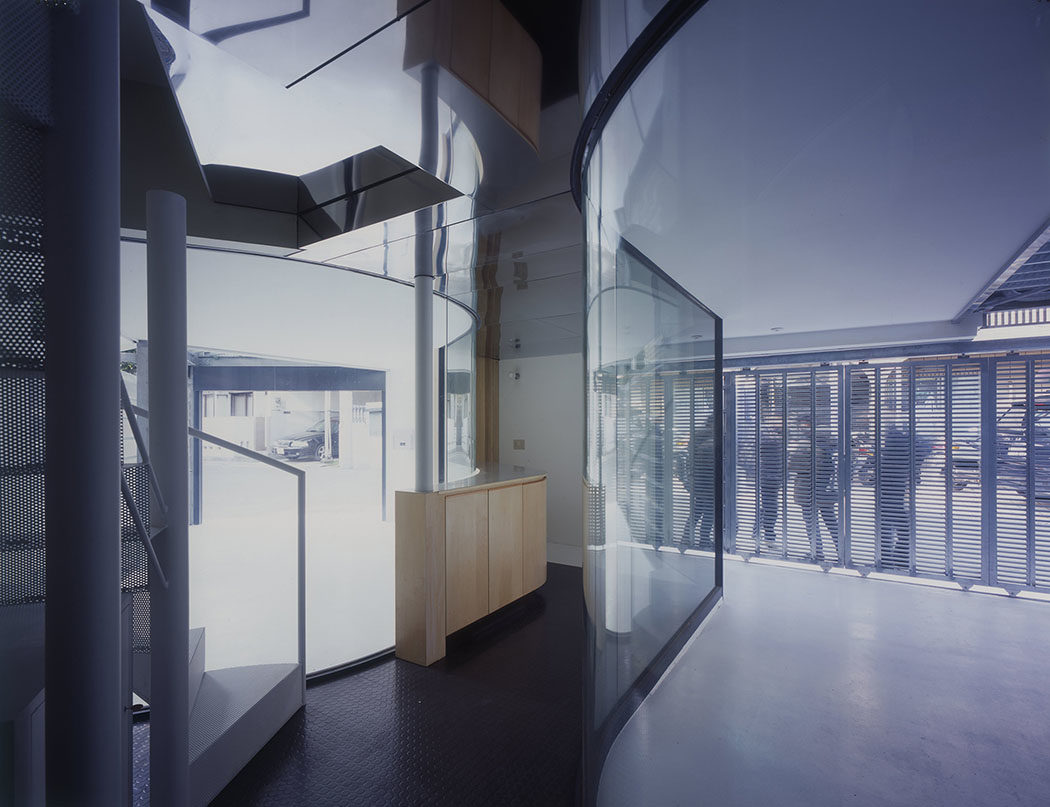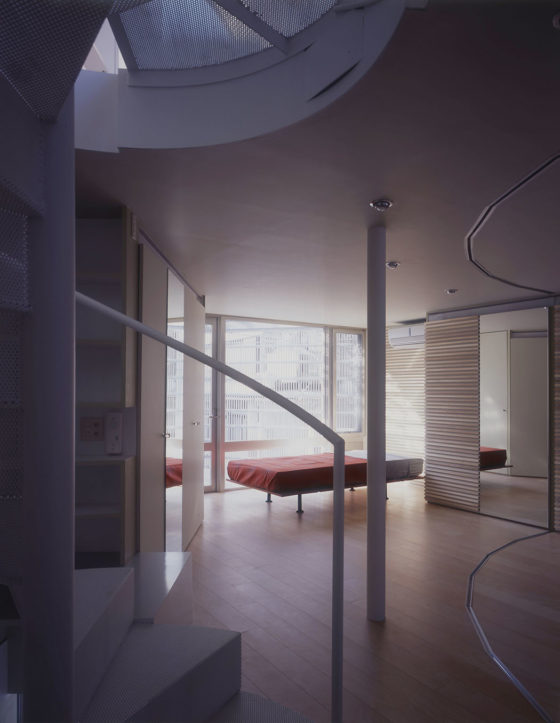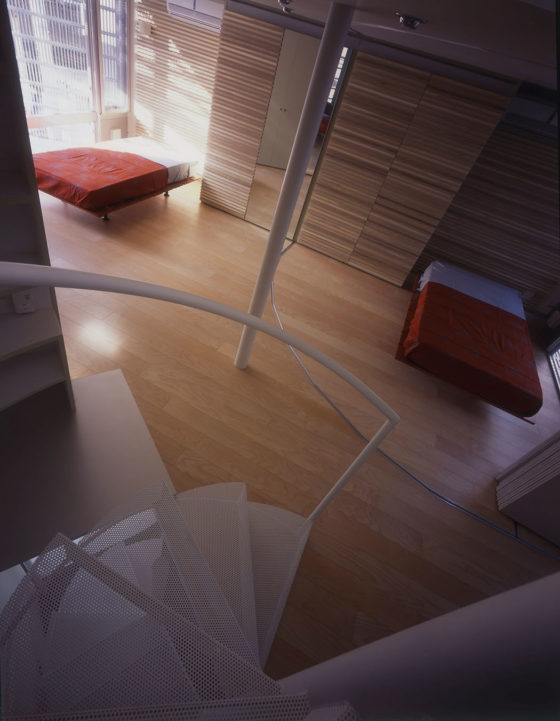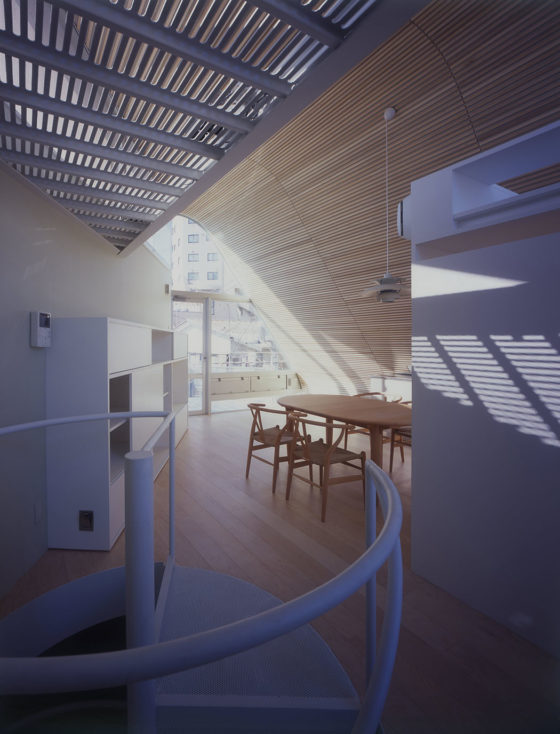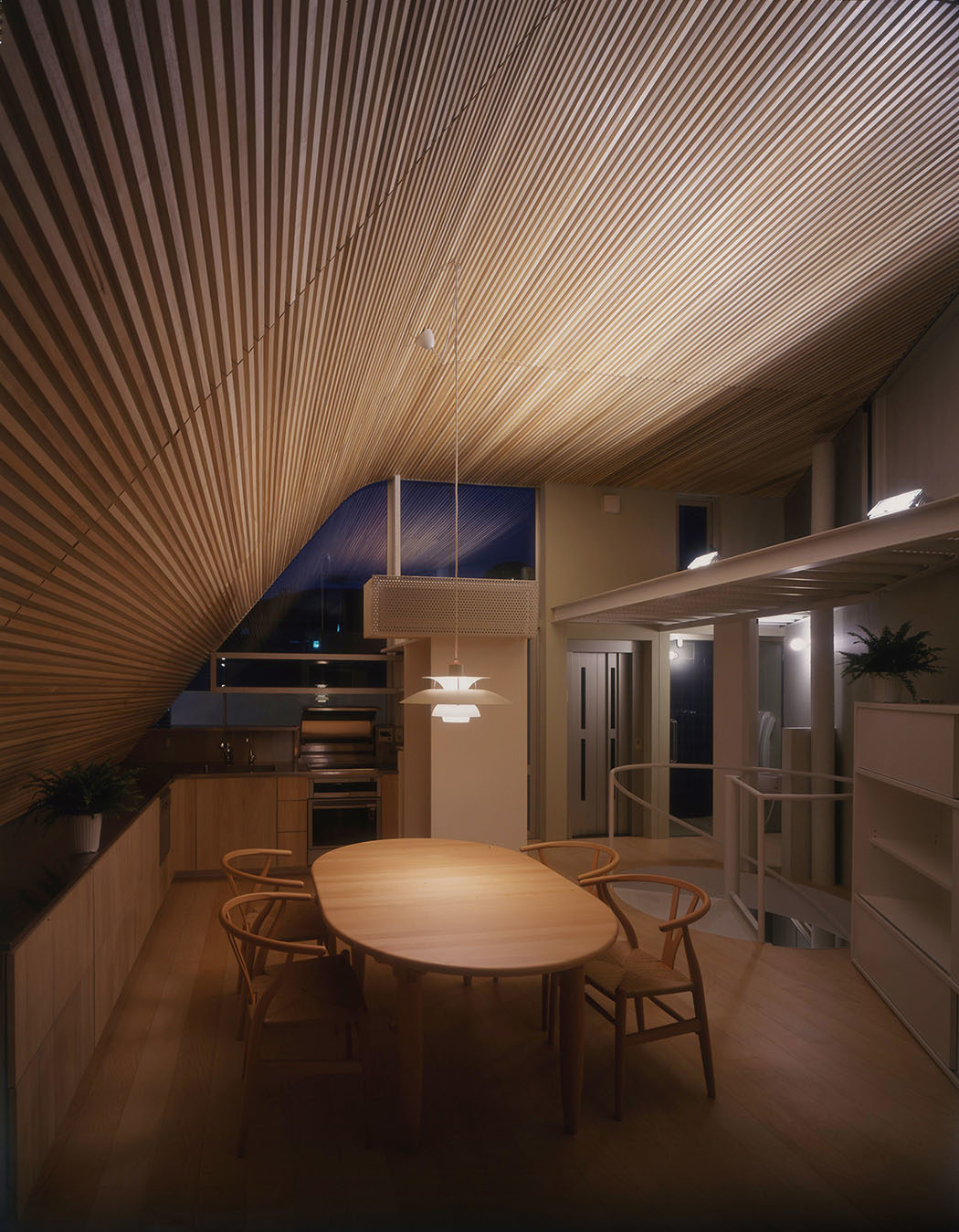 Information
Location

Tokyo

Type

Residence

Structure

Steel structure, 3 stories

Site Area

62.50m²

Design Period

March 2000- March 2001

Construction Period

May 2001~January 2002