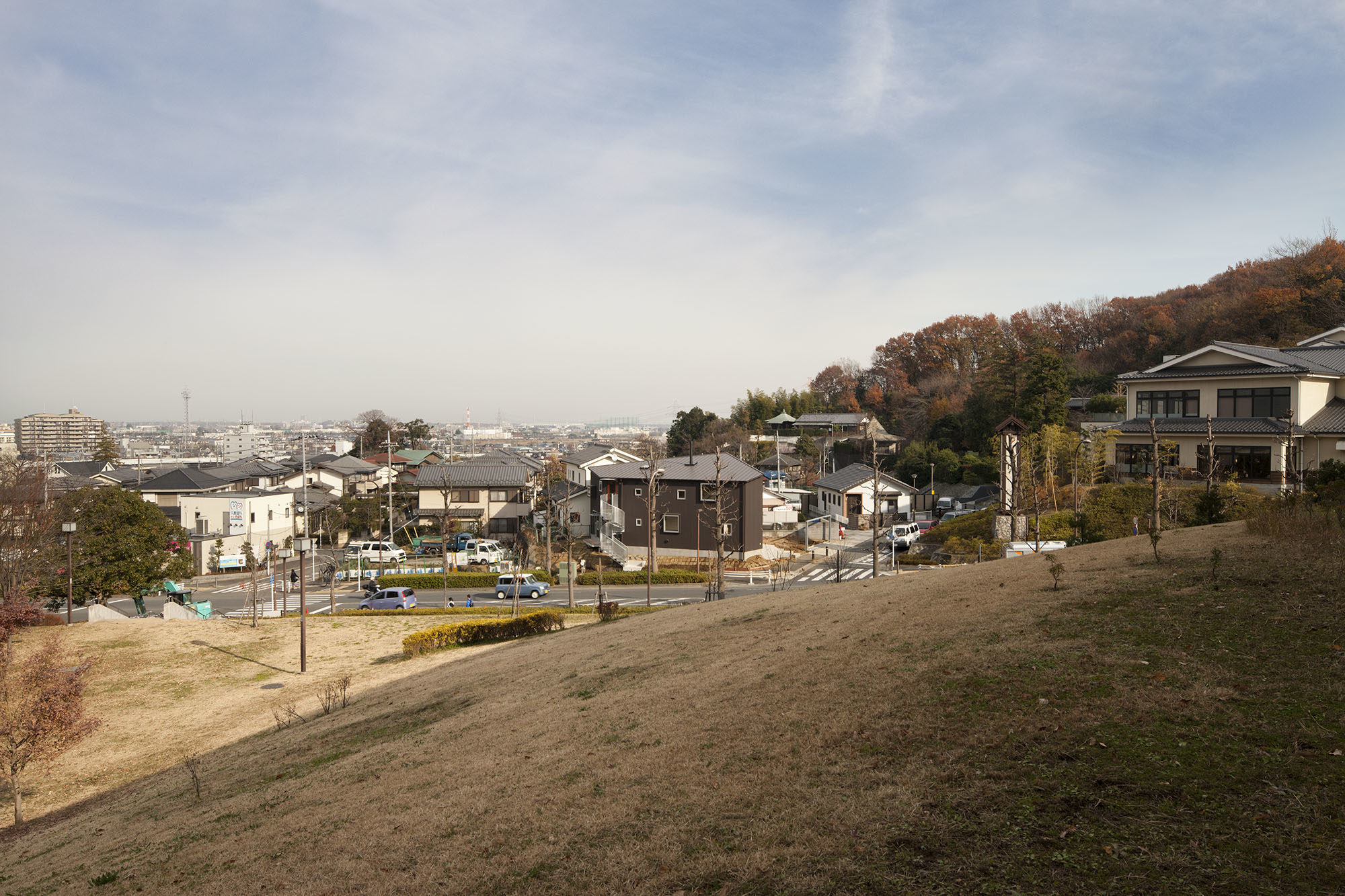 Fan House
This is a house located on the hillside at Tama.
The request from the client was that "I want an open house that can connect with the garden and outdoor life."
However, there was a lot of traffic and it was necessary to protect the residents inside from the bustle of the street outside.
For this reason, the building was located adjacent to the road so that the building itself protected the remaining space from the noise of the road and here an enclosed garden was created.
The storage area and water tank are located on the side of the house adjacent to the main road and access to the main street is restricted, creating a buffer zone that suppresses noise. The long wall along the diagonal is folded, inflated or dented as required to create space for the required rooms and is not bound at all by geometric order. A major supporting pillar is located at the center of the site.
1/3 of the site is the kitchen and dining hall, 1/3 the living room and the remaining 1/3 garden.
There is a spiral staircase that can be accessed directly from the street on the second floor, and leads to an esthetic salon managed by the client`s wife.
Gallery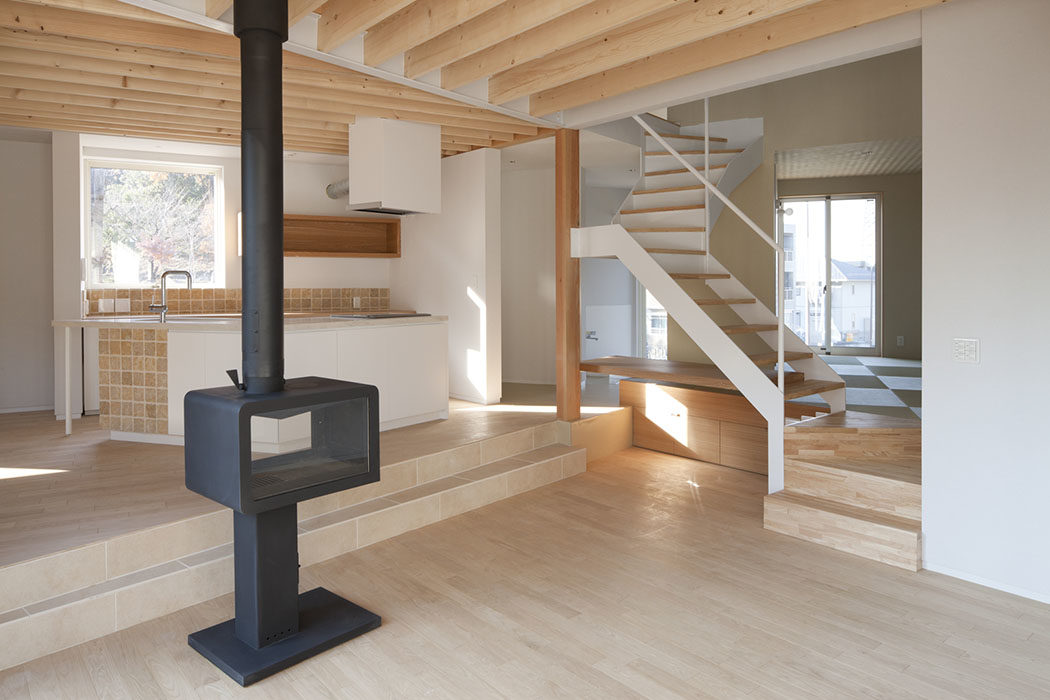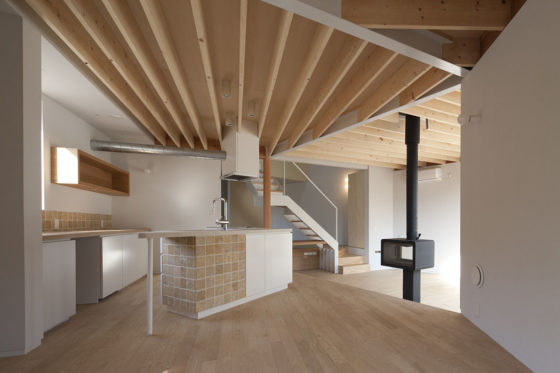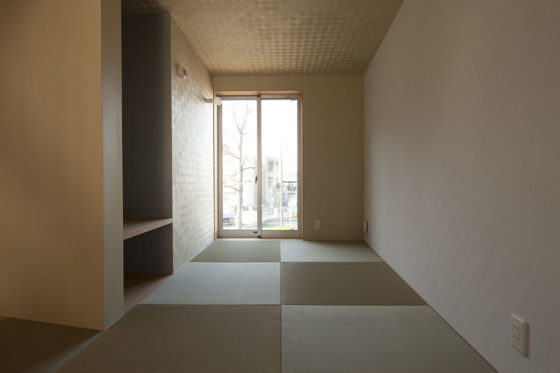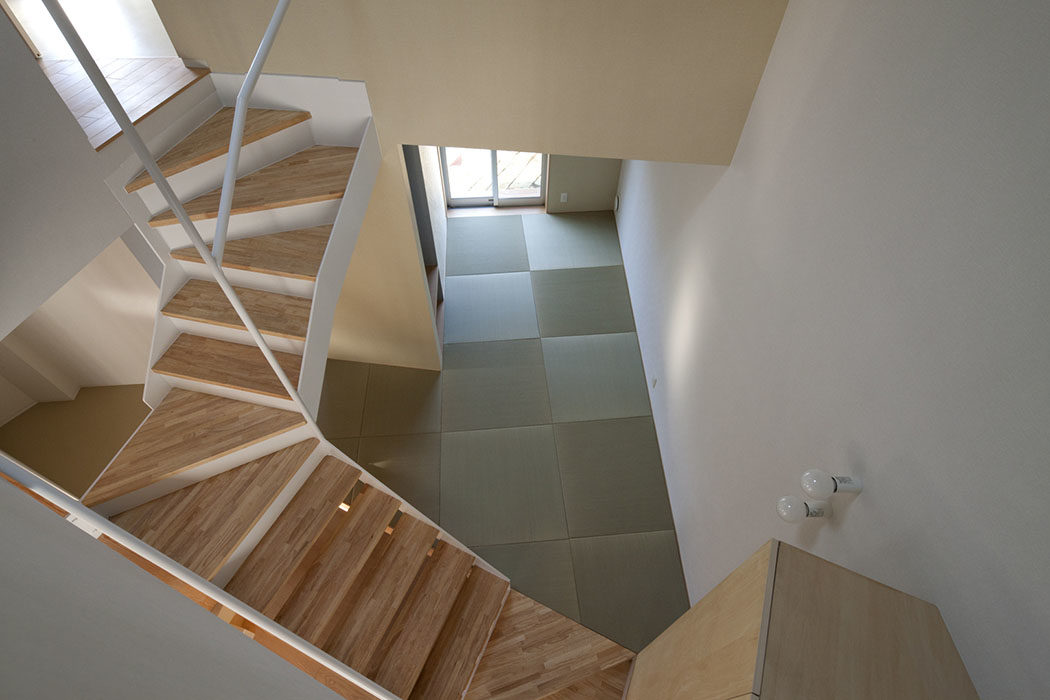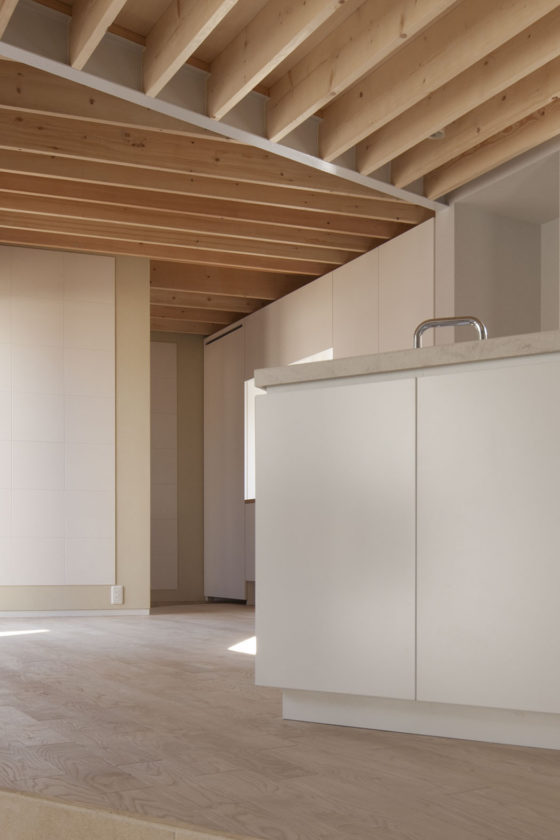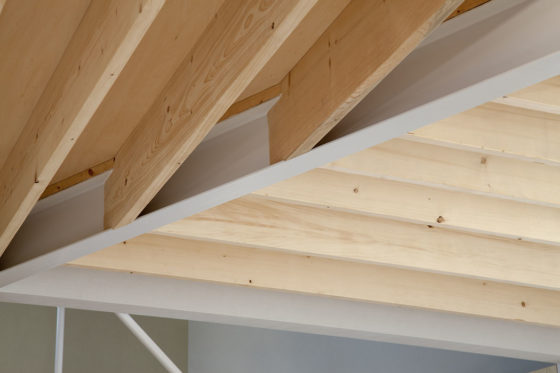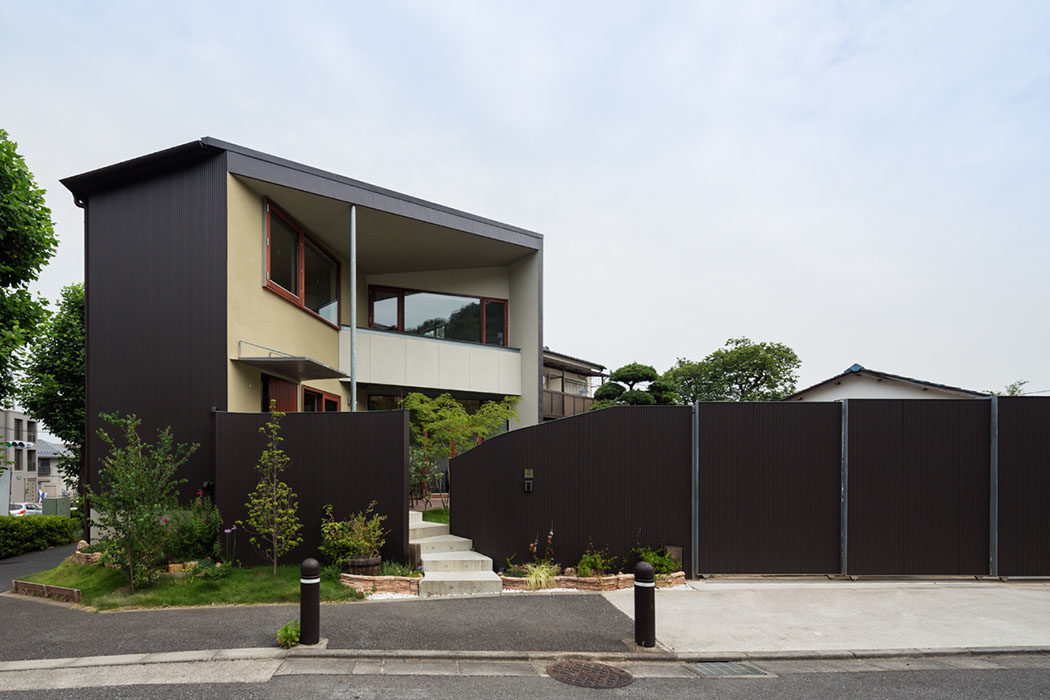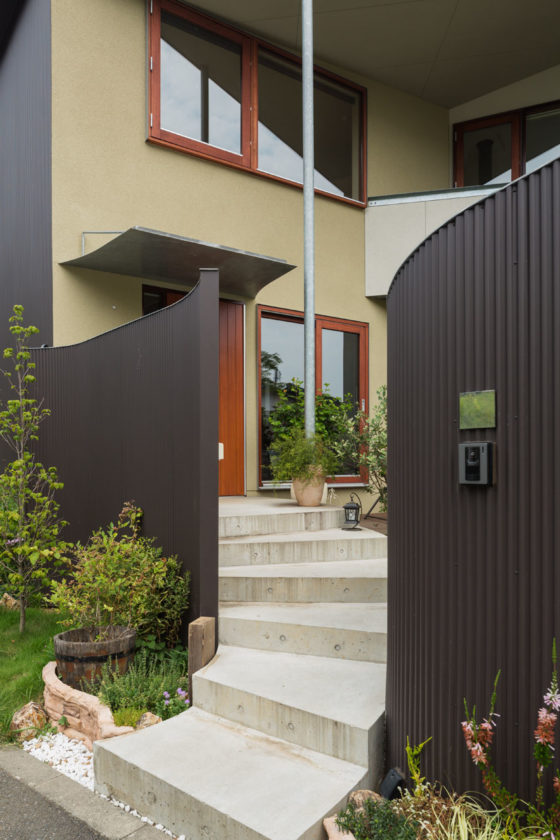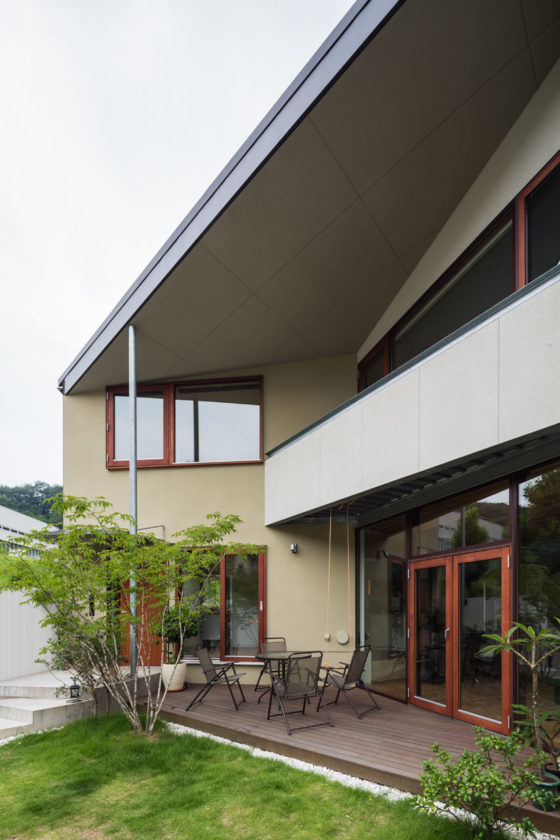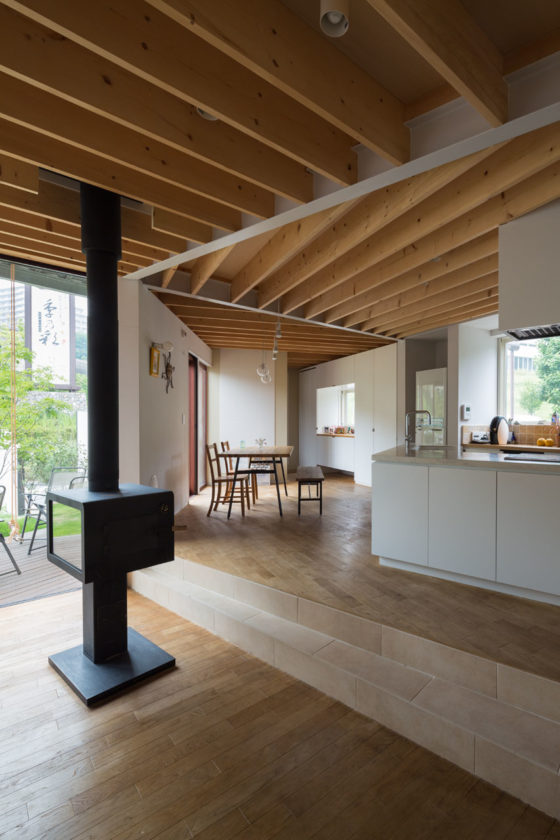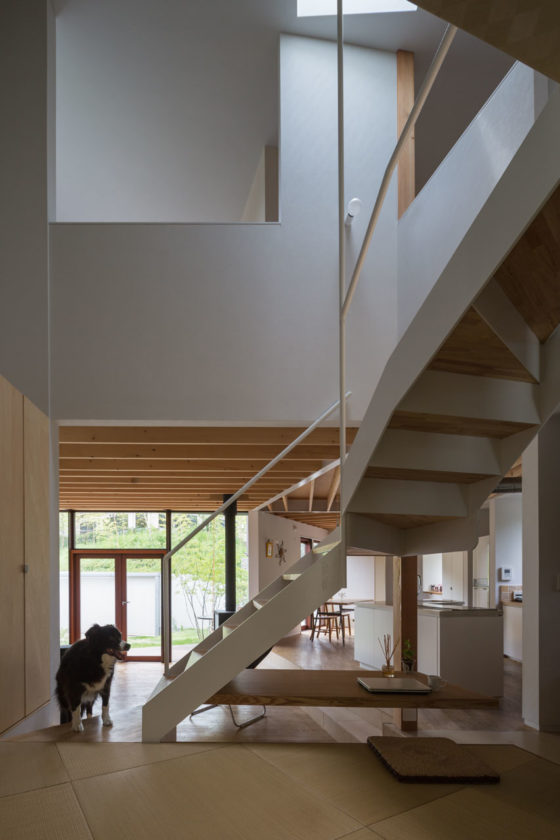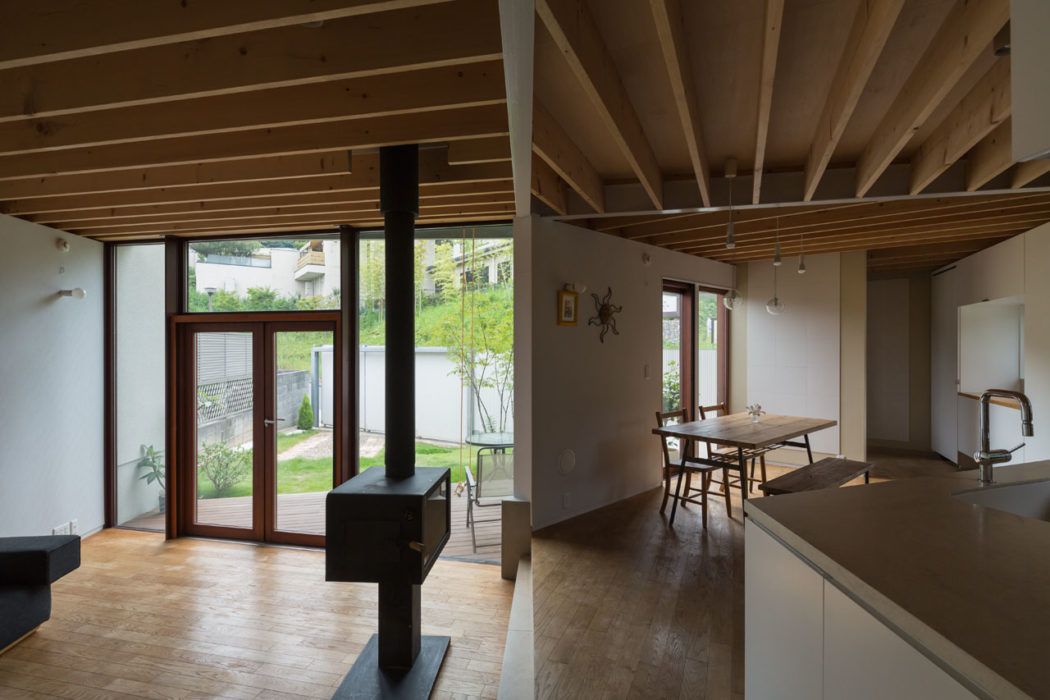 Information
Location

Tokyo

Type

Residence

Structure

Timber frame, 2 stories

Site Area

192,46m²

Design Period

September 2010 - April 2011

Construction Period

May 2011- December 2011