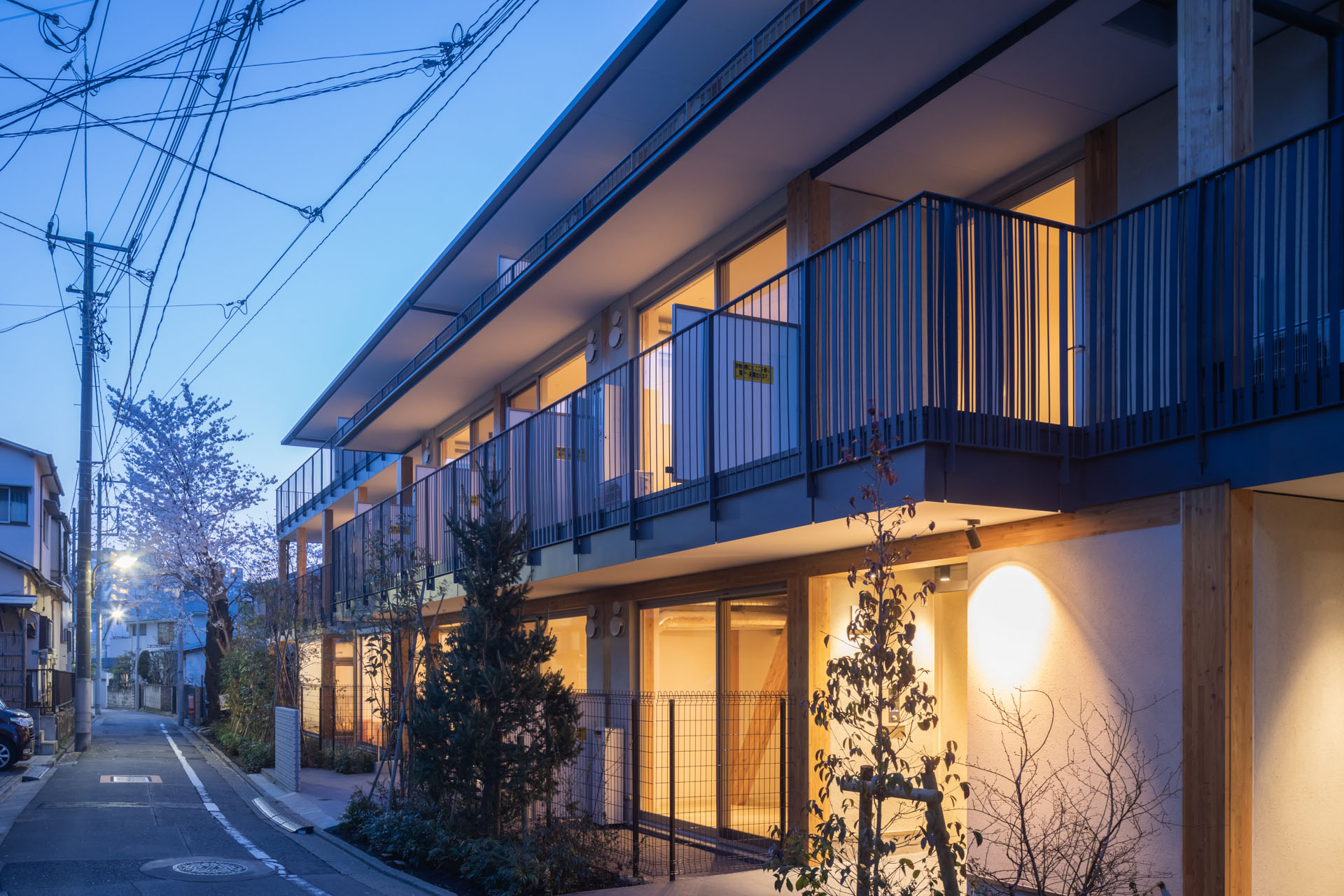 M Project
Mixed Generations Project
The design plan is to combine apartment houses for mixed generations and private licensed nurseries adjacent to the district welfare facilities and district nursery school.
The design adopted a wooden shaft brace structure of medium span, 3 m by 6 m, using Shinshu laminated larch wood.
Due to the legal restrictions on the building a gated path of 3 meters width was included behind the premises. The overlapping of open spaces associated with each facility will be a disaster-prevention buffer for the nearby public facilities in a potentially overcrowded area.
By making an inner staircase as a glass tube, we are creating visible connections to the backyard, collective housing and a nursery school on each floor.
The structural material of the columns and beams are resistant to fire and are visible inside and outside the structure. The wooden column pillars along the road resemble trees in a forest, bringing a natural feeling to the concrete structures.
Each apartment type house is arranged with room access off a central corridor, which gives the impression of a hotel. Unusually for Japan each corridor is carpeted, to improve soundproofing. Partitions in each private dwelling house are made up of sliding doors, keeping the space and the layout similar to old Japanese housing. The room walls have thick pillars that provide fire safety for a wide variety of living conditions.
Gallery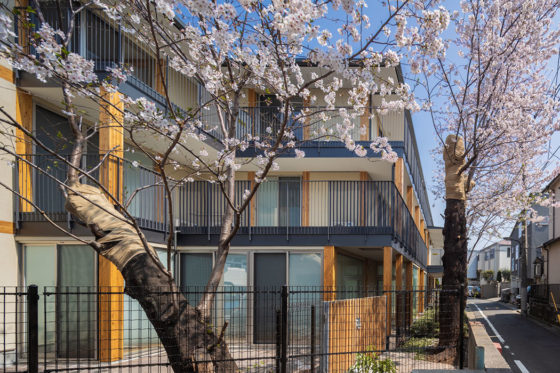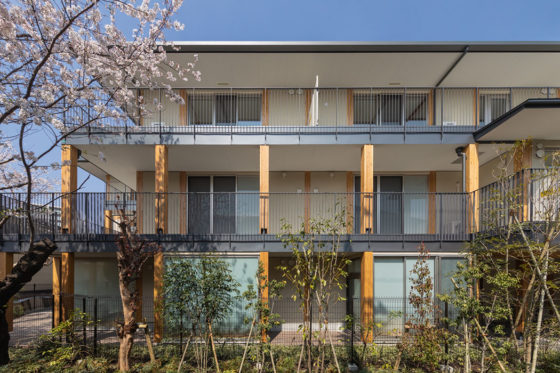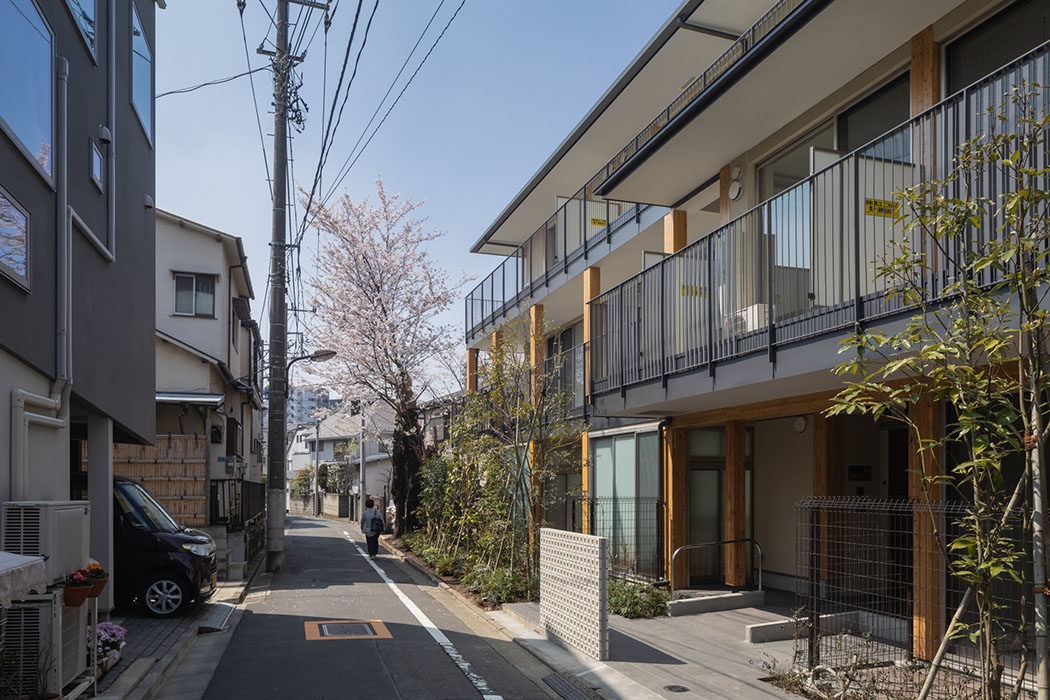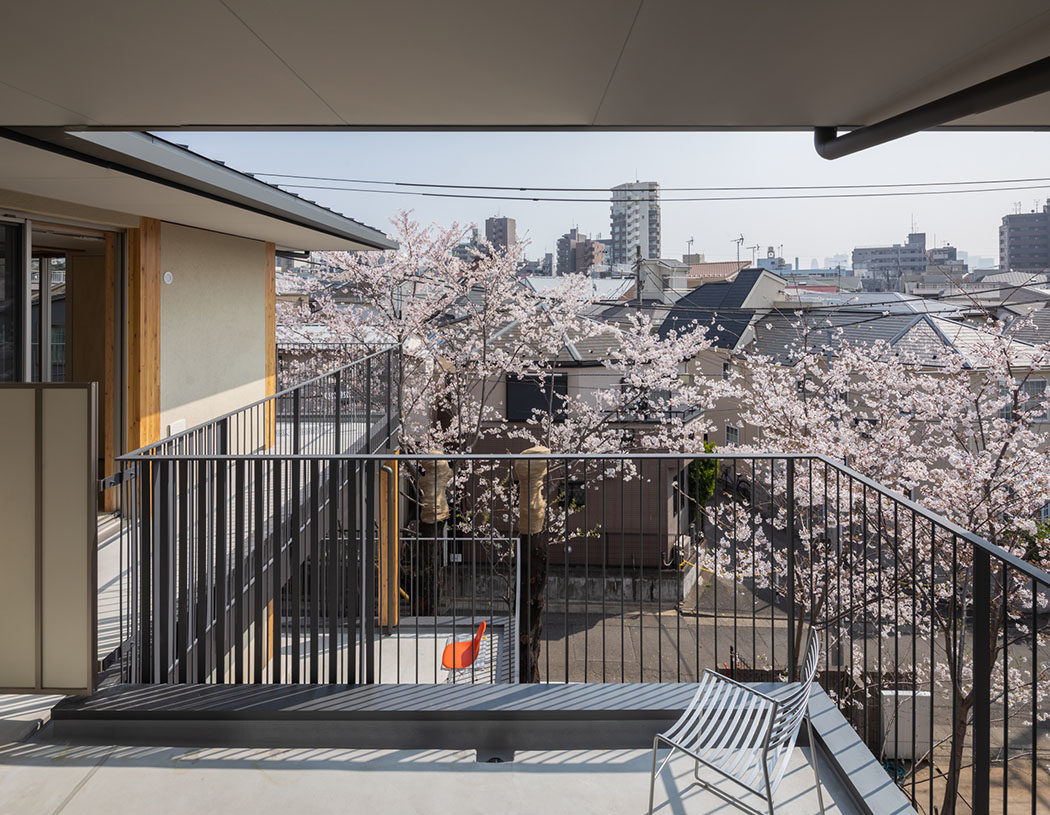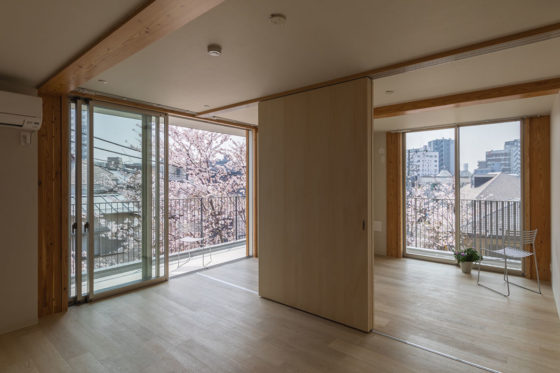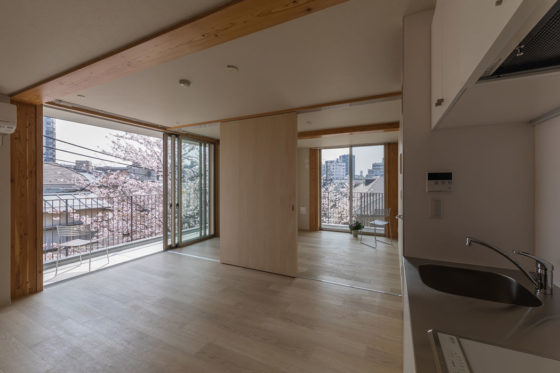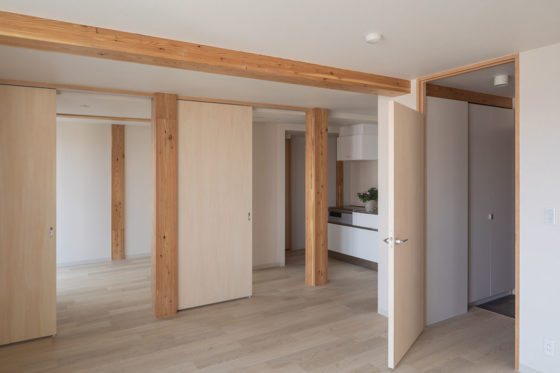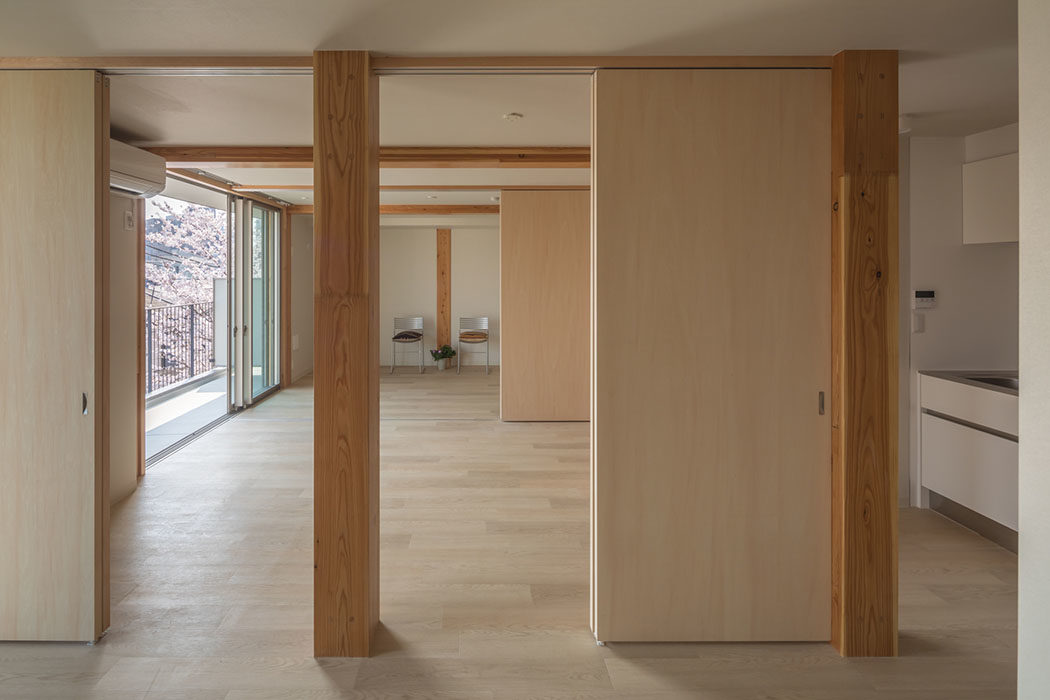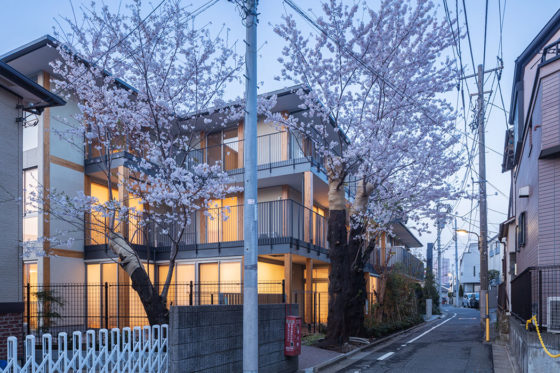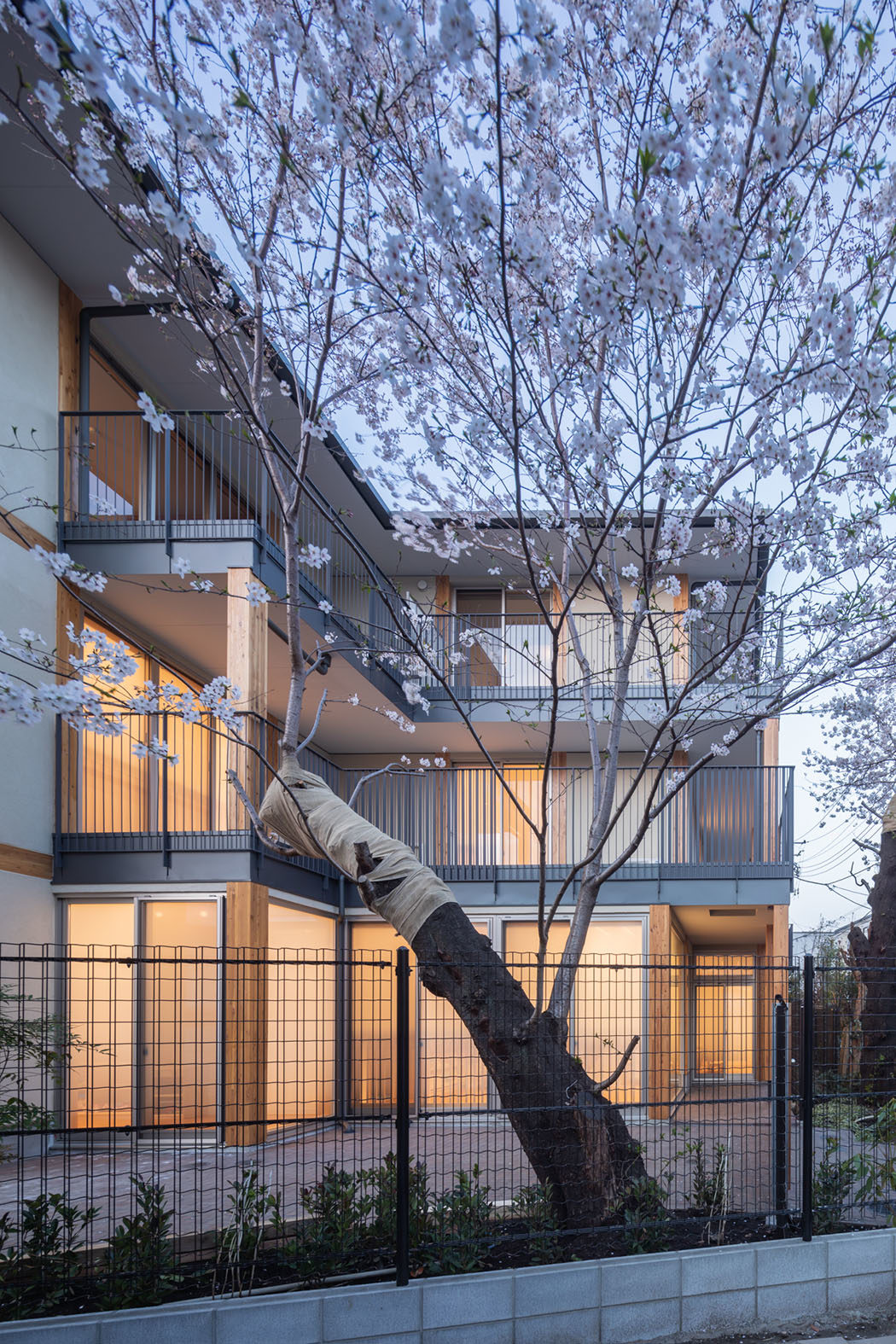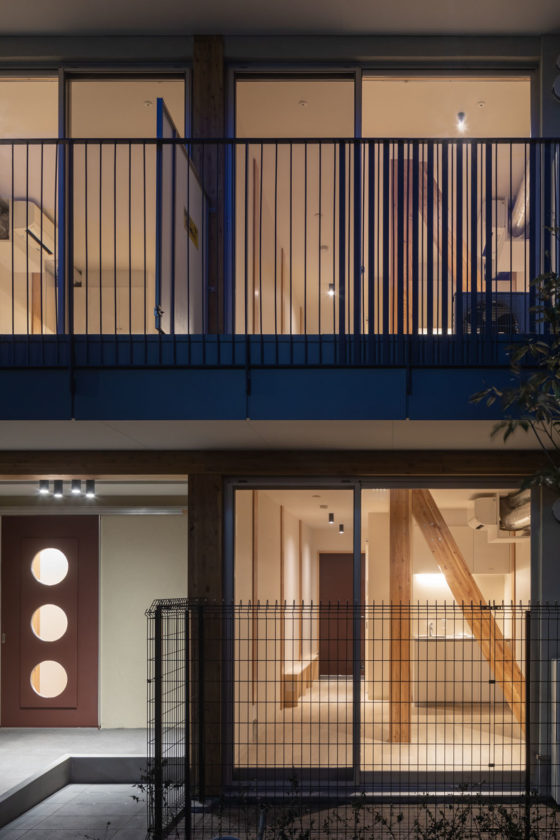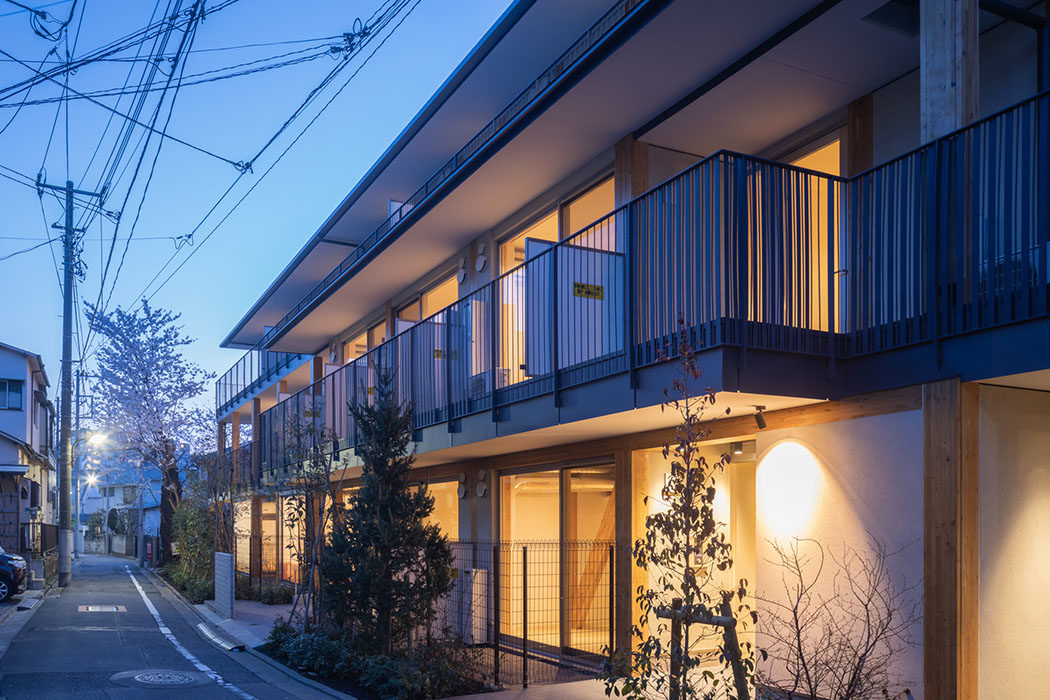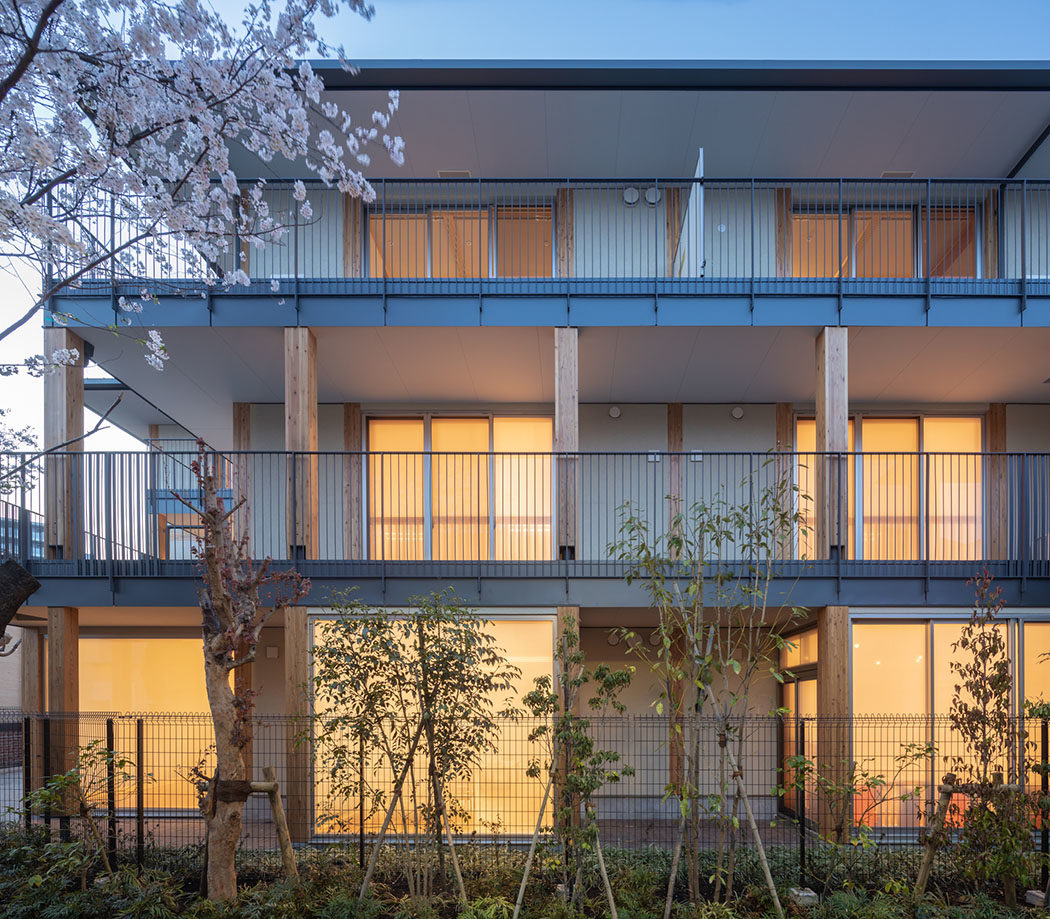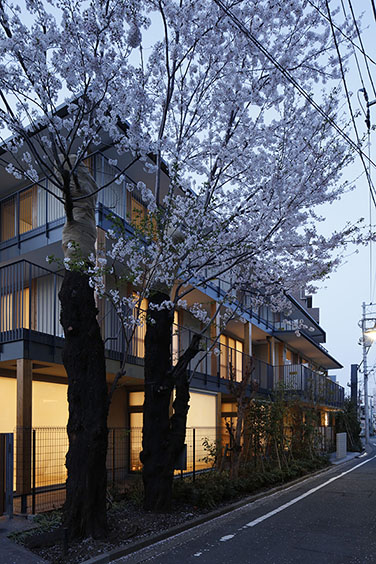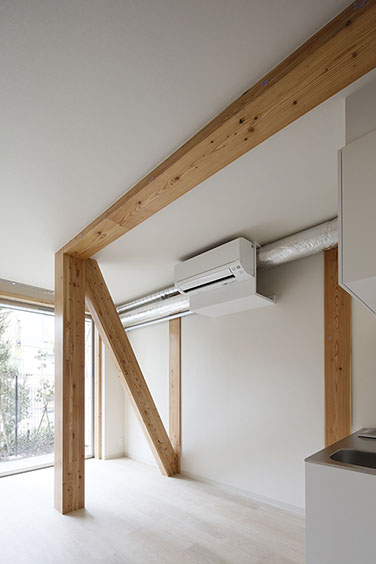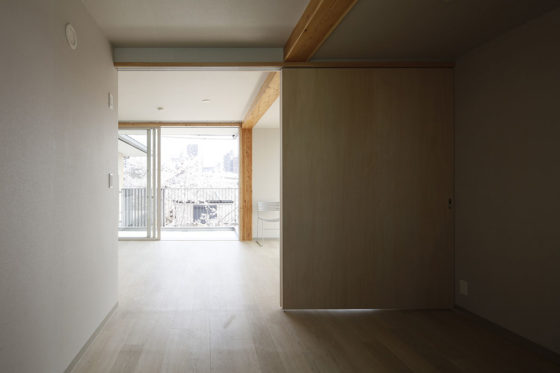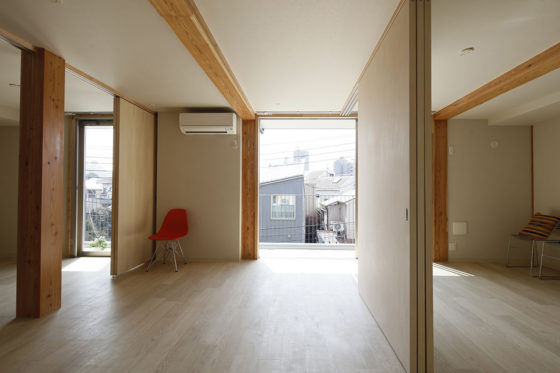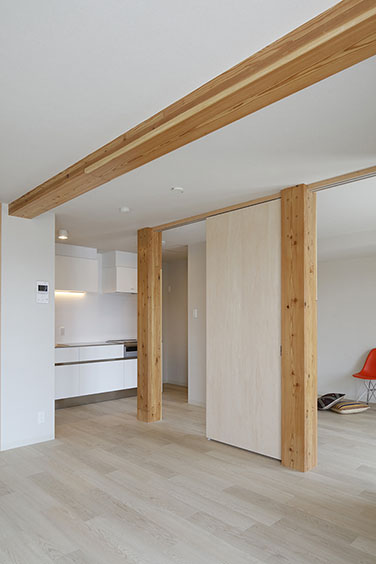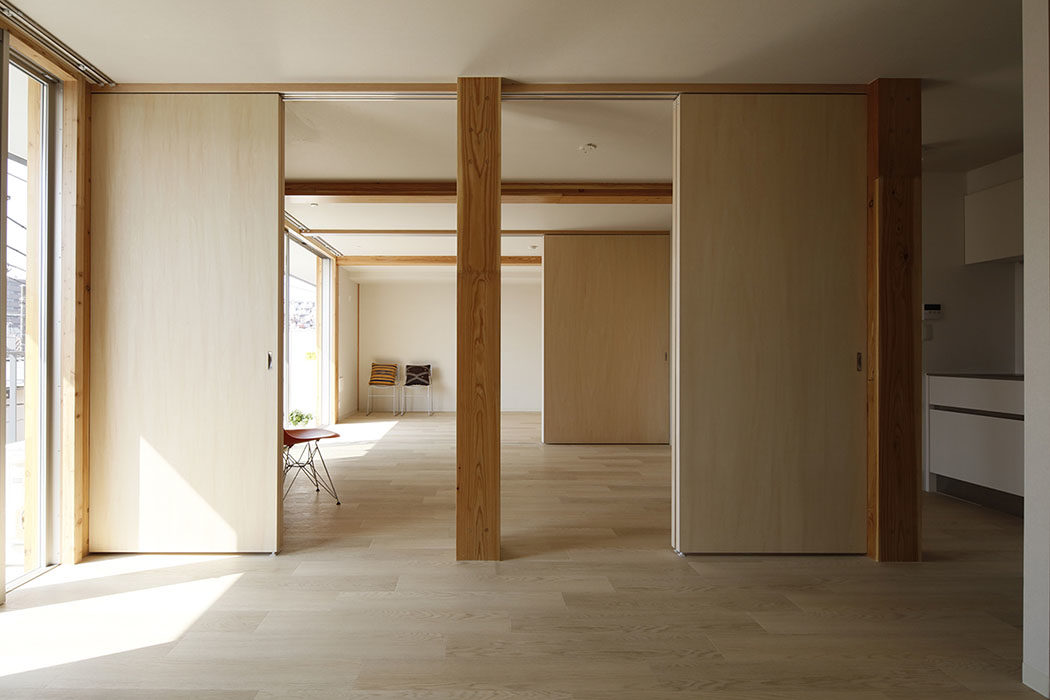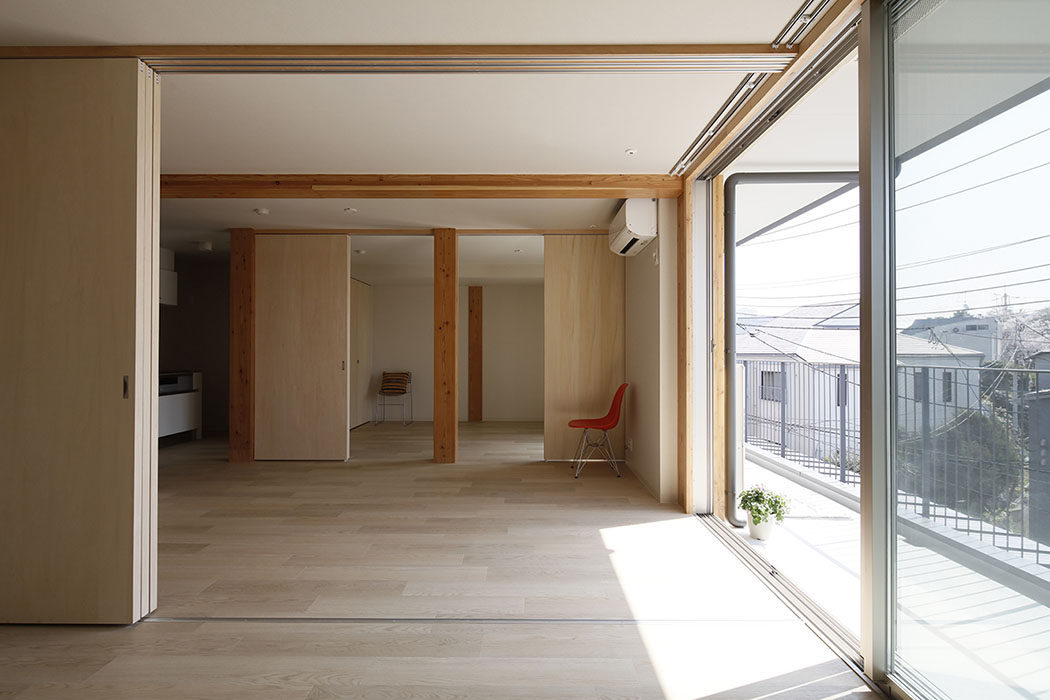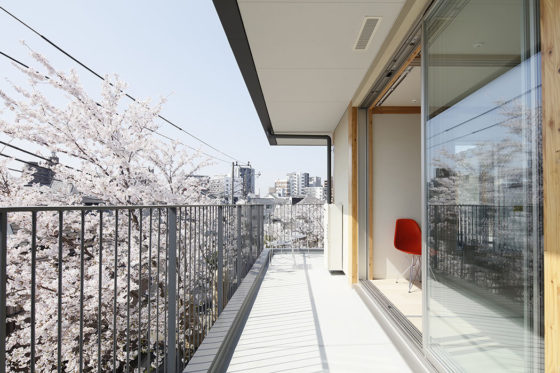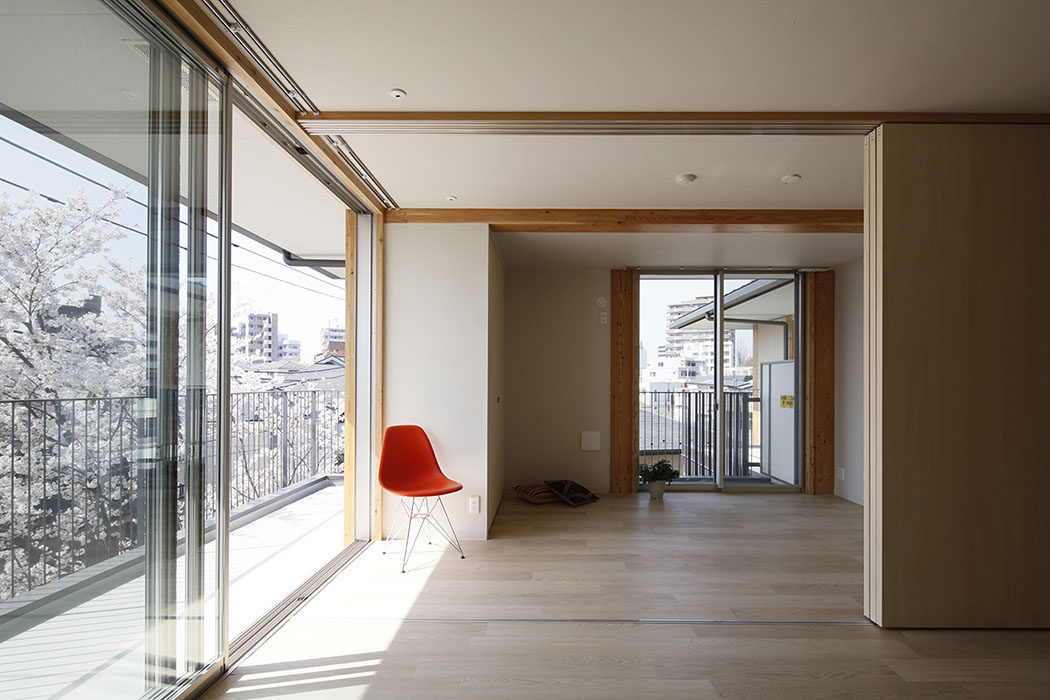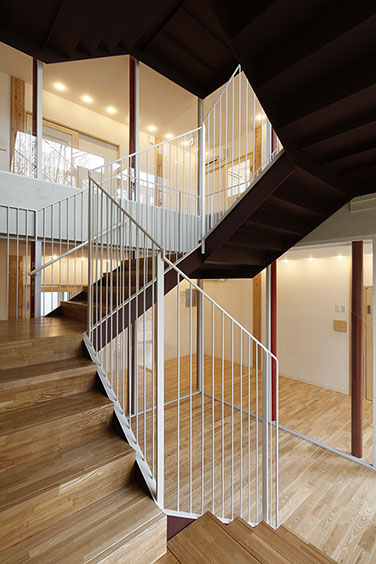 Information
Location

Tokyo

Type

Housing complex,Nursery

Structure

Timber frame, 3 stories

Site Area

669m²

Design Period

April. 2015〜July.2017

Construction Period

Aug. 2017〜March.2018