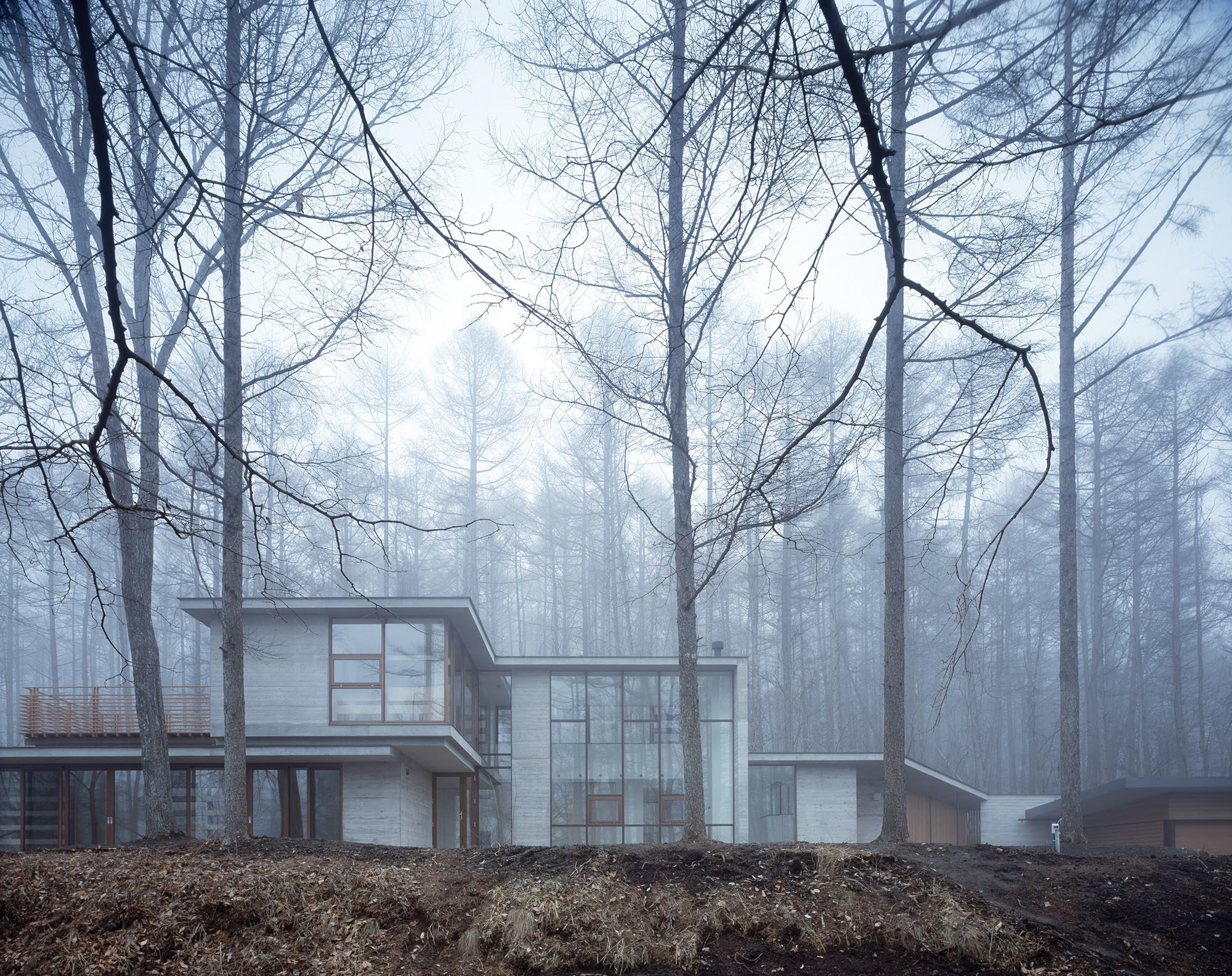 Horizon House
Weekend house located in Karuizawa.
The entire building is made from a combination of horizontal and vertical concrete surfaces to match the vertically rising larch forest. The four boxes comprising the main structure are arranged like an echelon of a flight of geese.
The site is elongated and the garage is at the far end of a passageway where a deluxe car is kept.
A high living room ceiling gives volume to the group room.
Gallery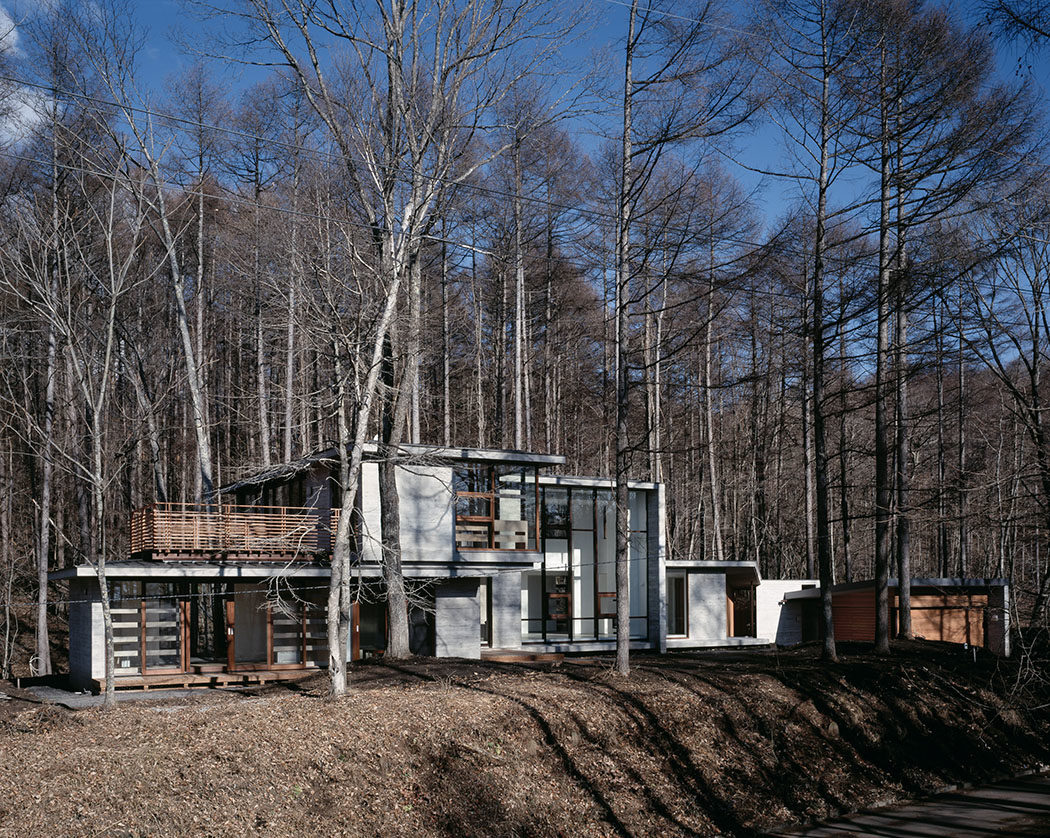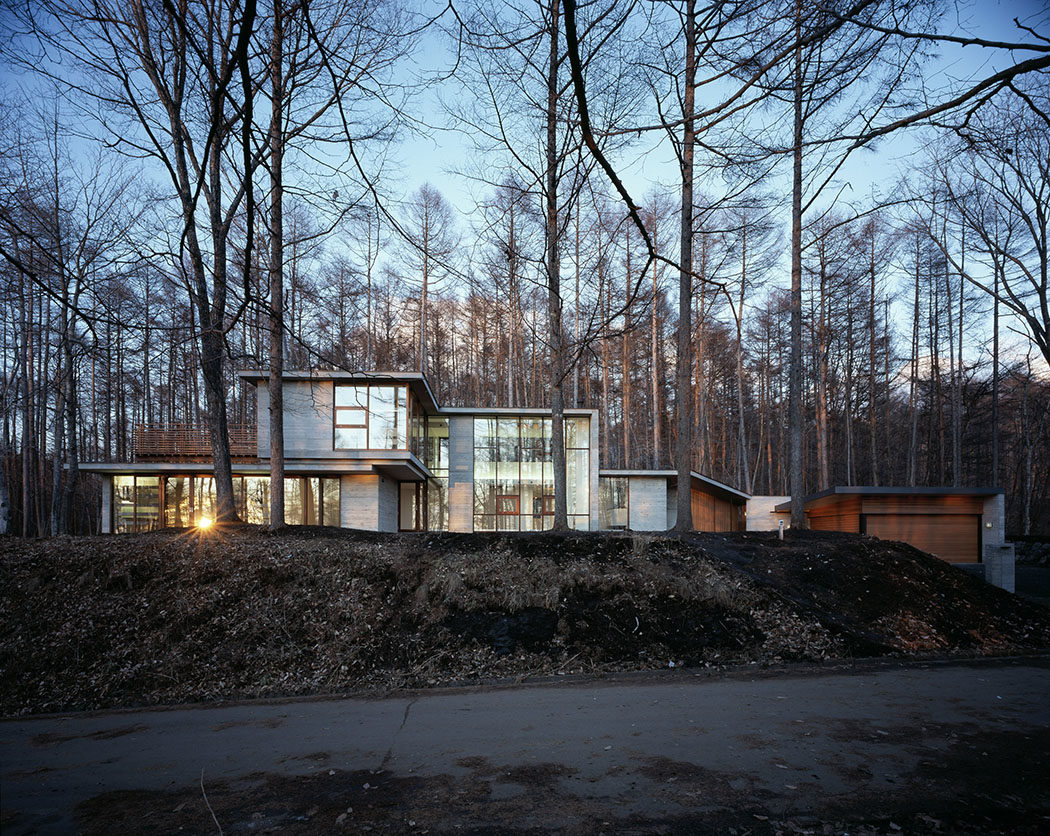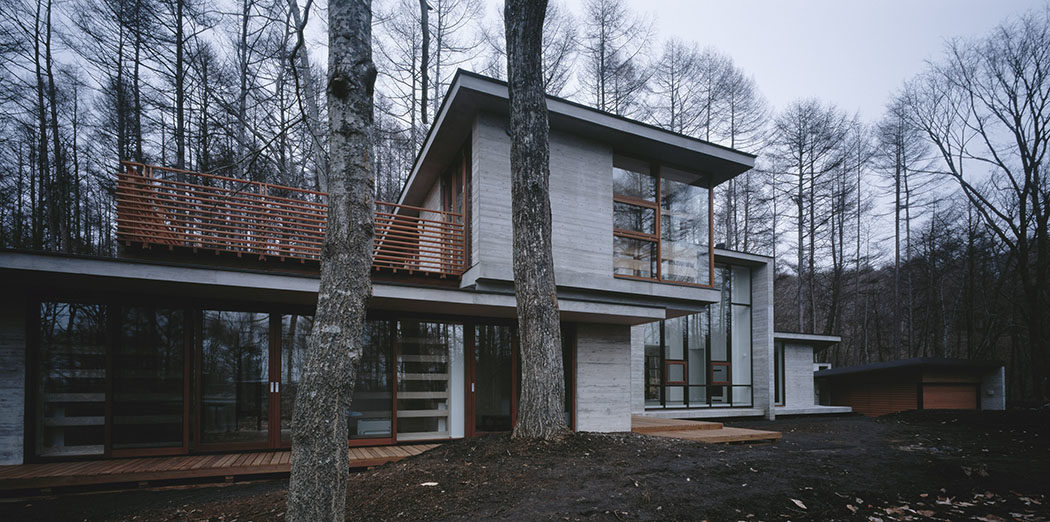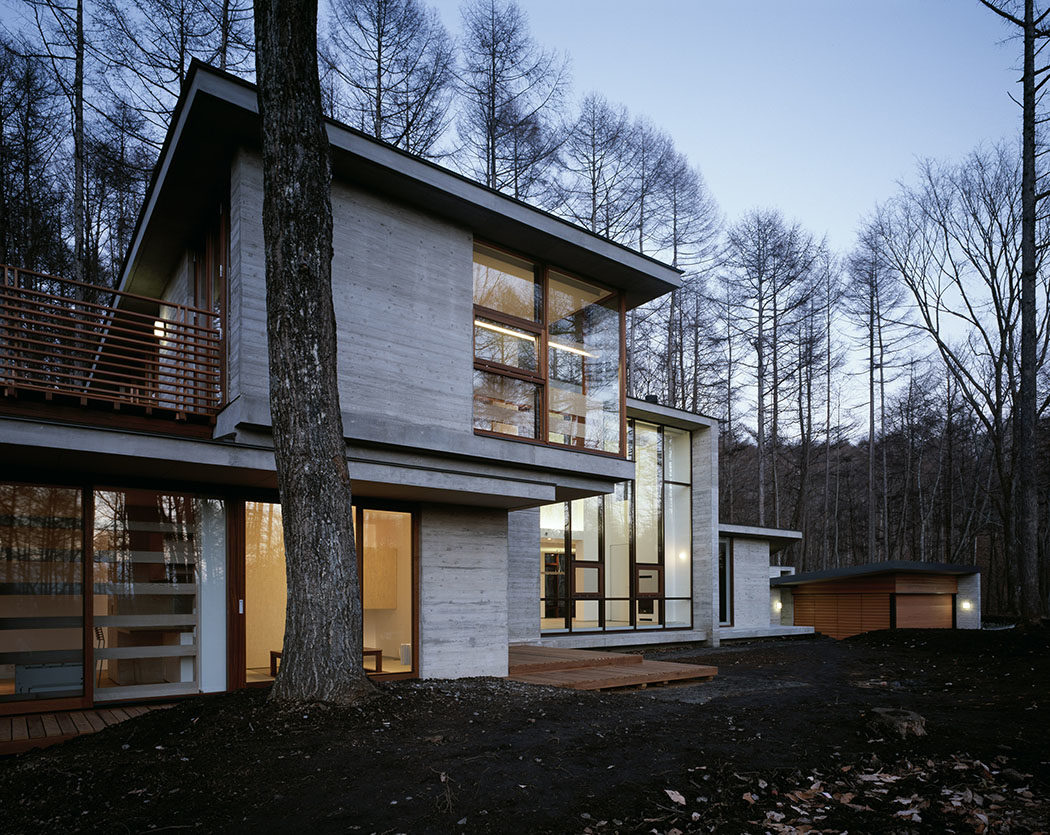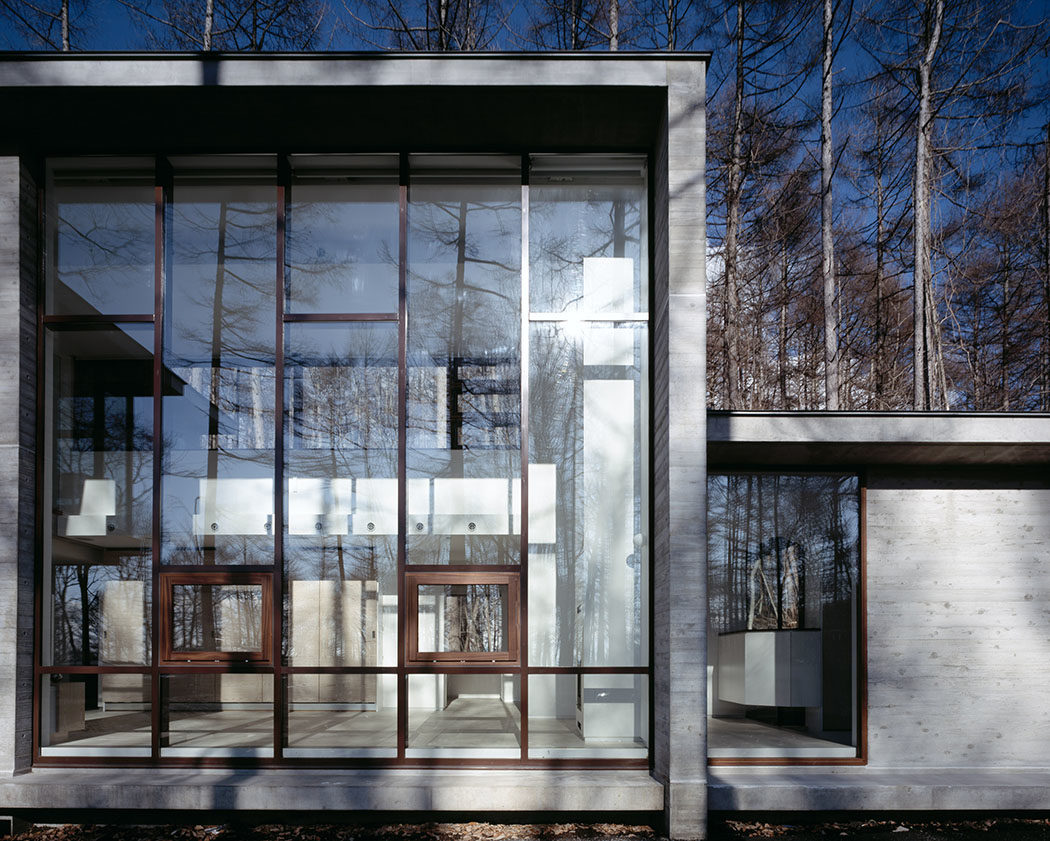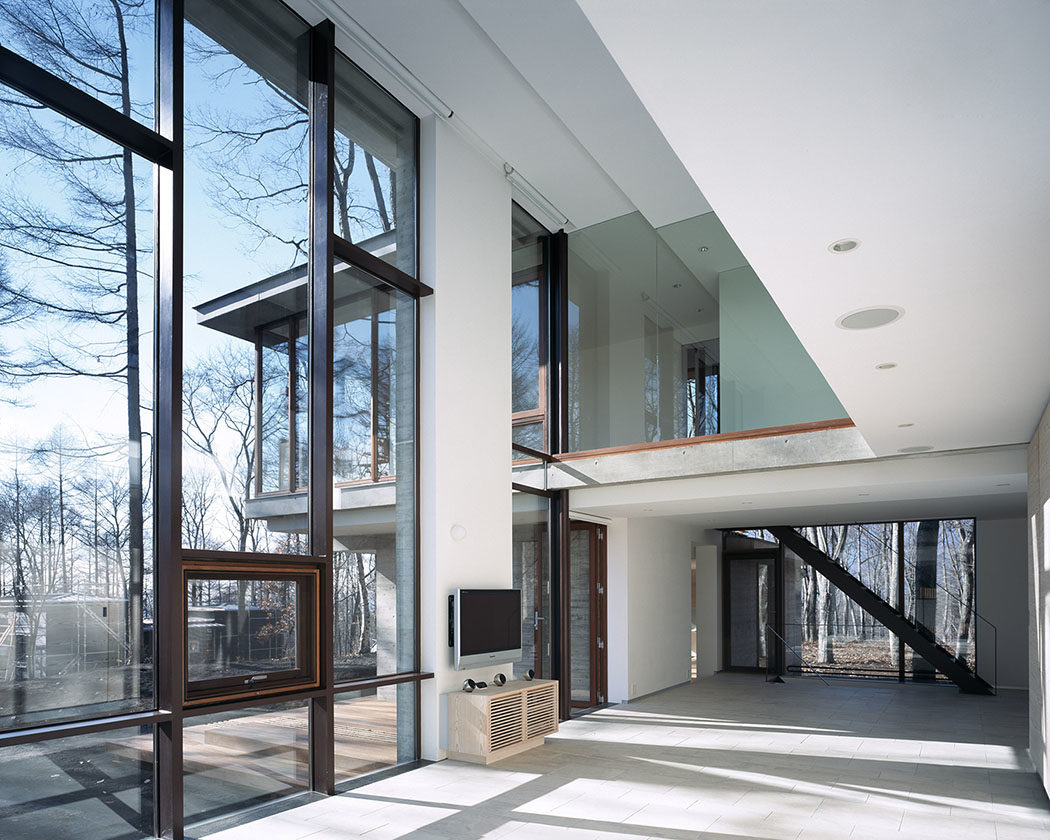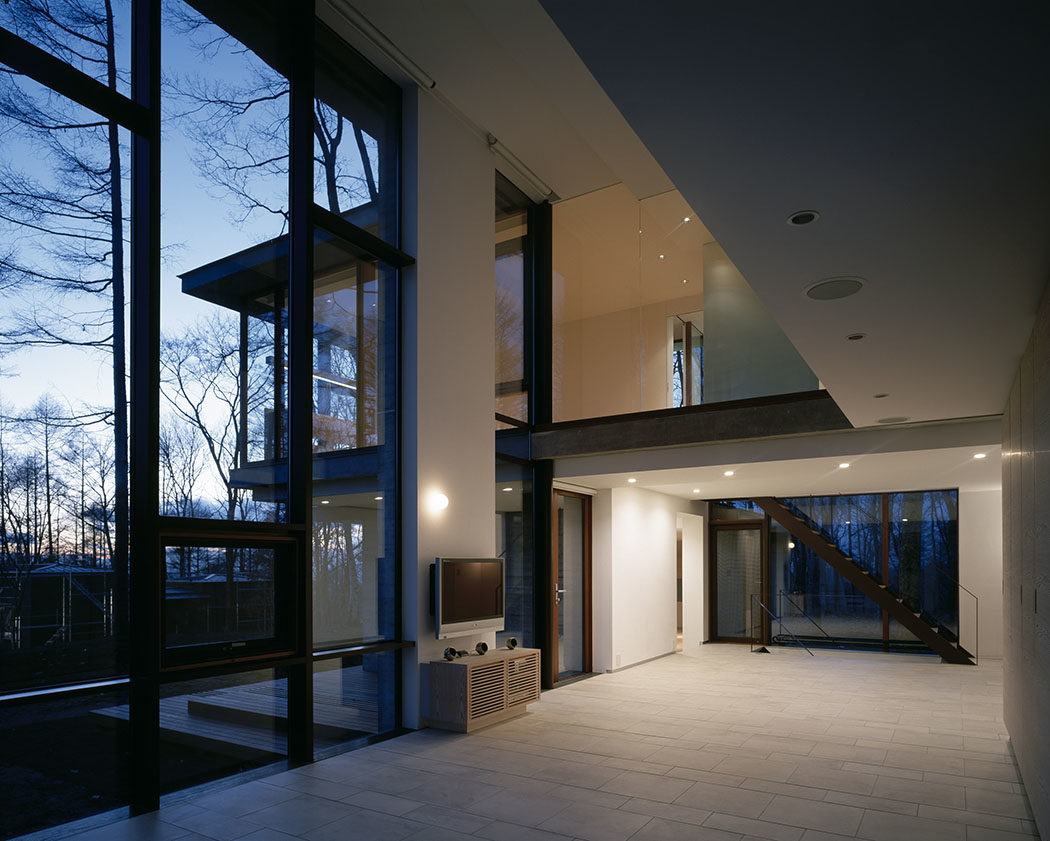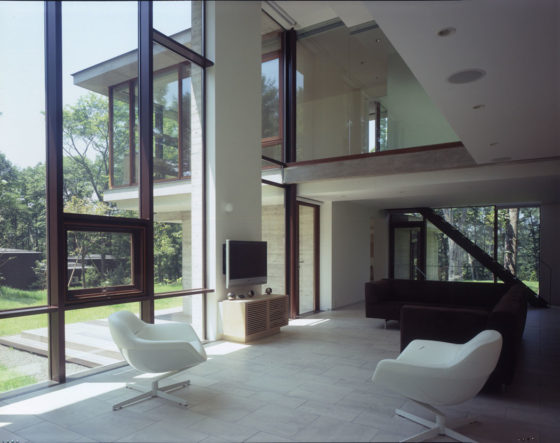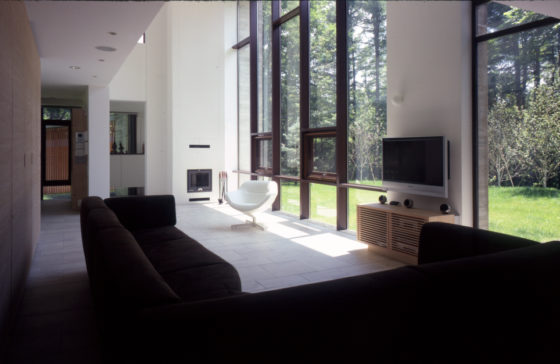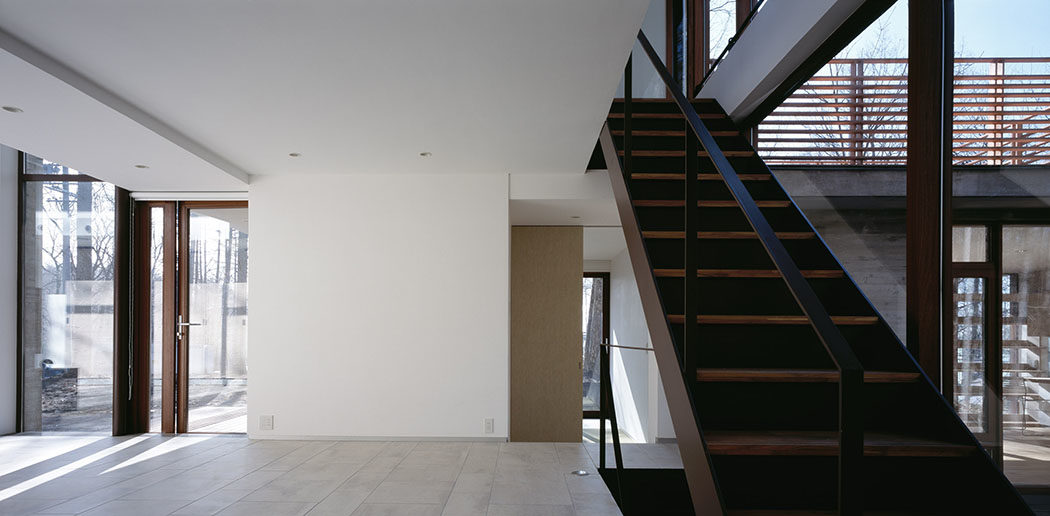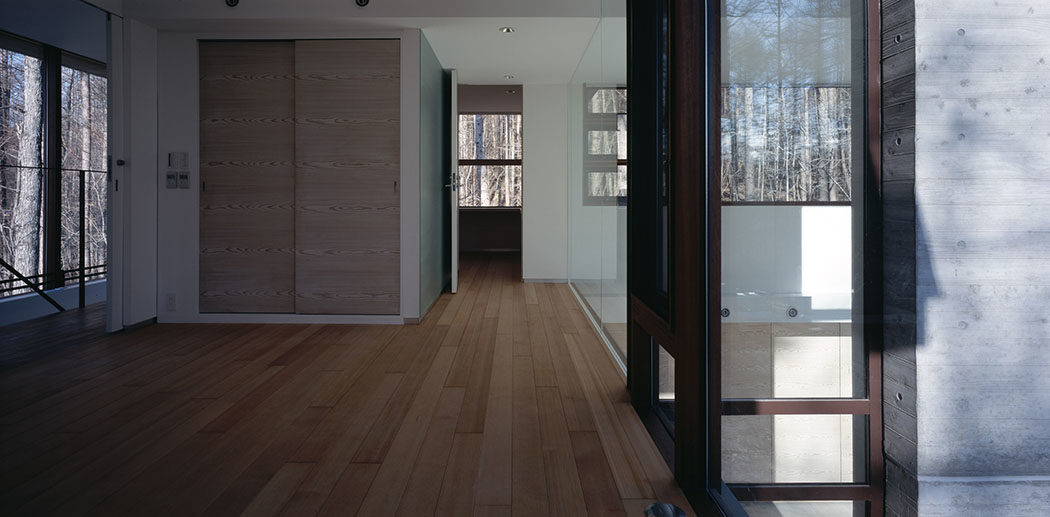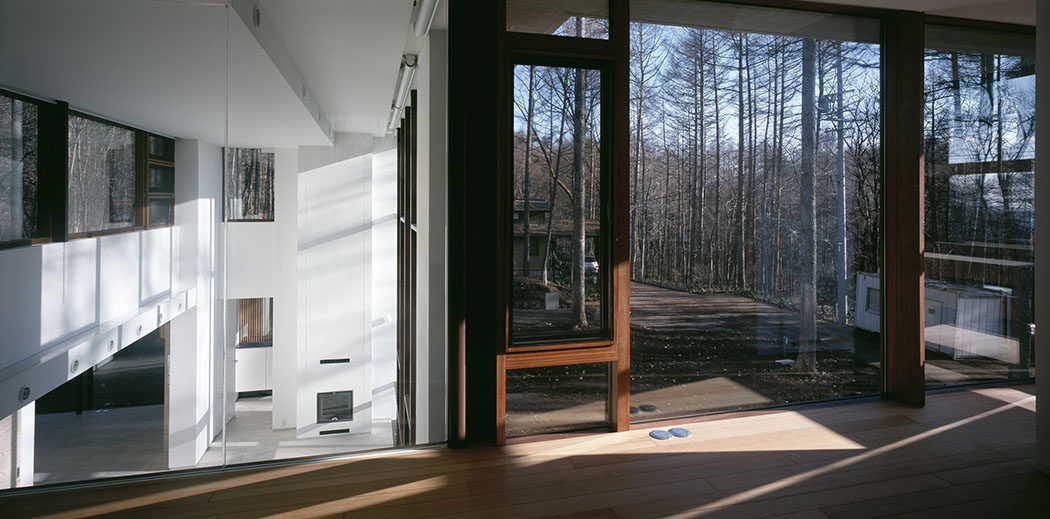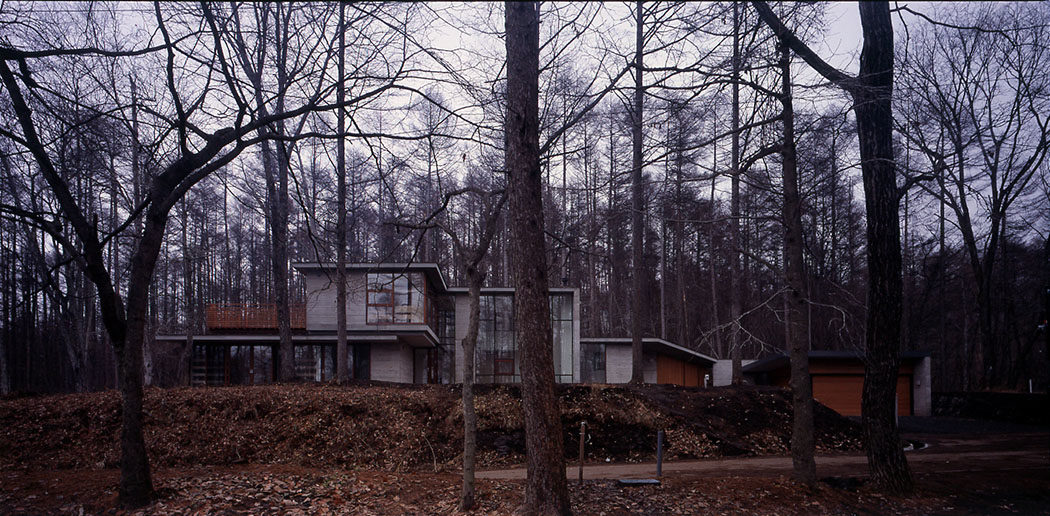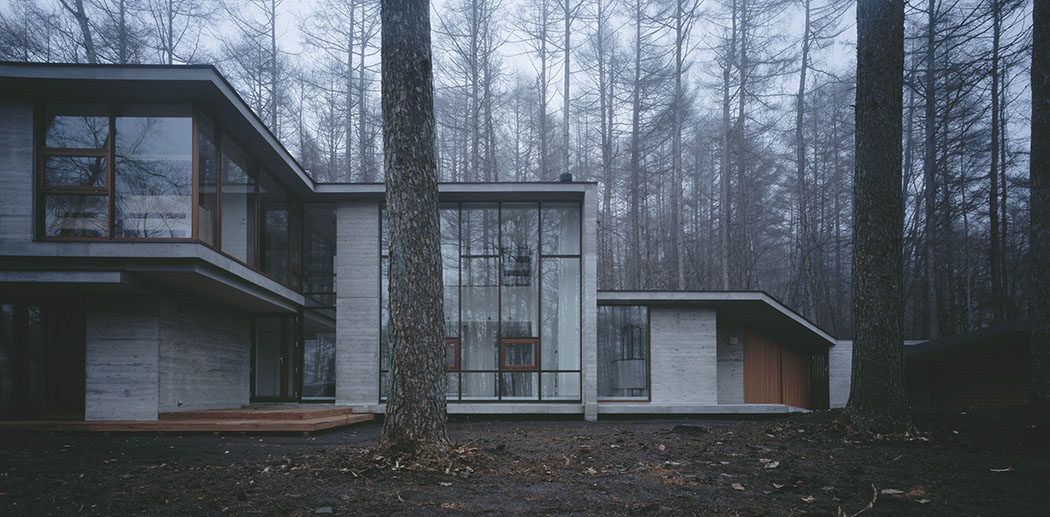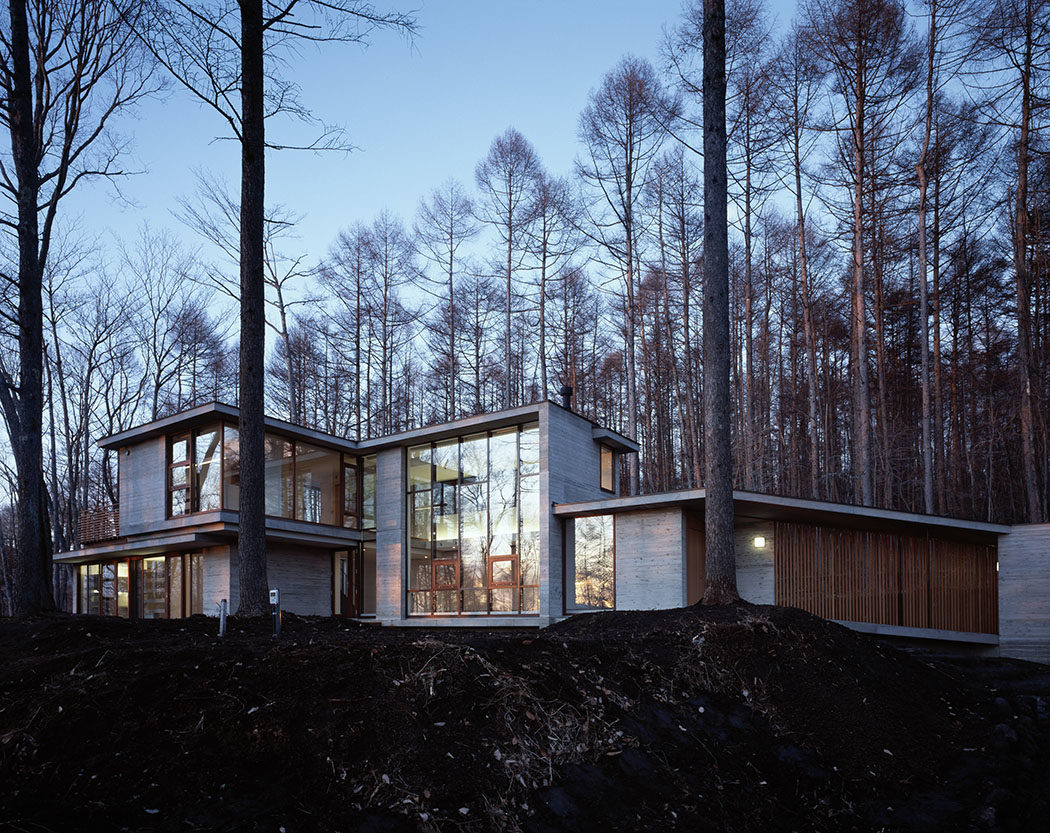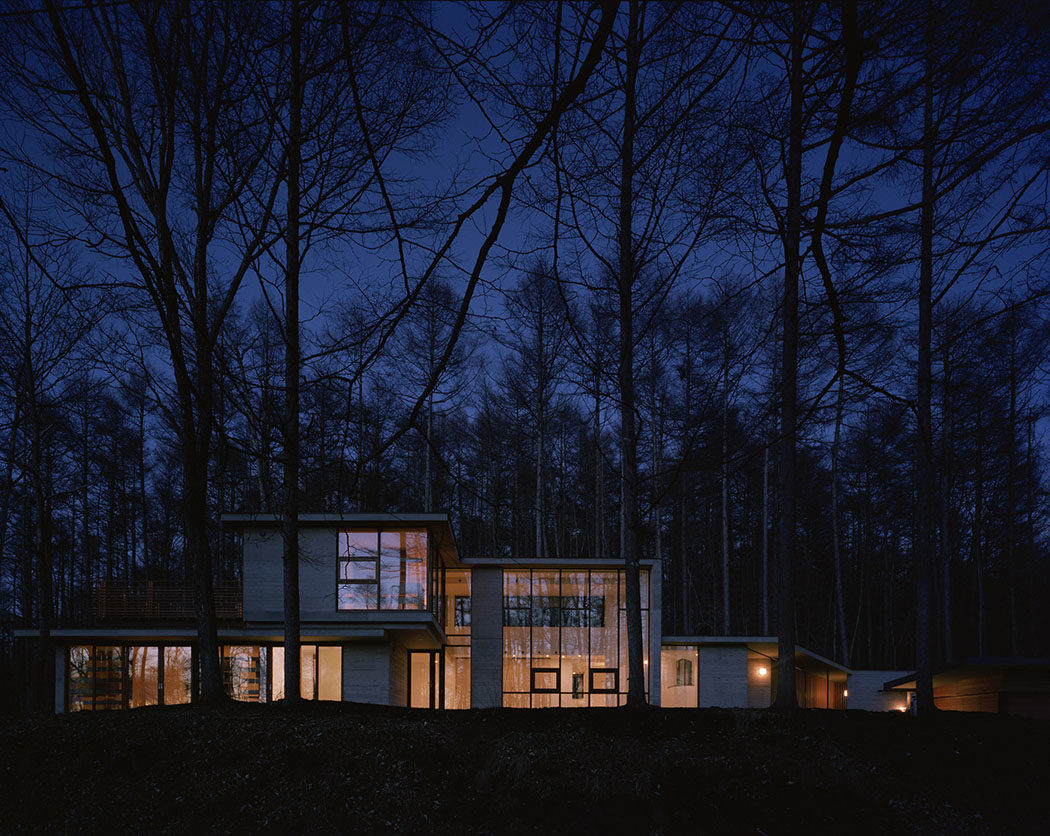 Information
Location

Karuizwa Nagano Prefecture

Type

Villa

Structure

Reinforced concrete, Steel framework 2 stories

Site Area

1,176.53m²

Design Period

July 2005- November2005

Construction Period

December 2005- November 2006