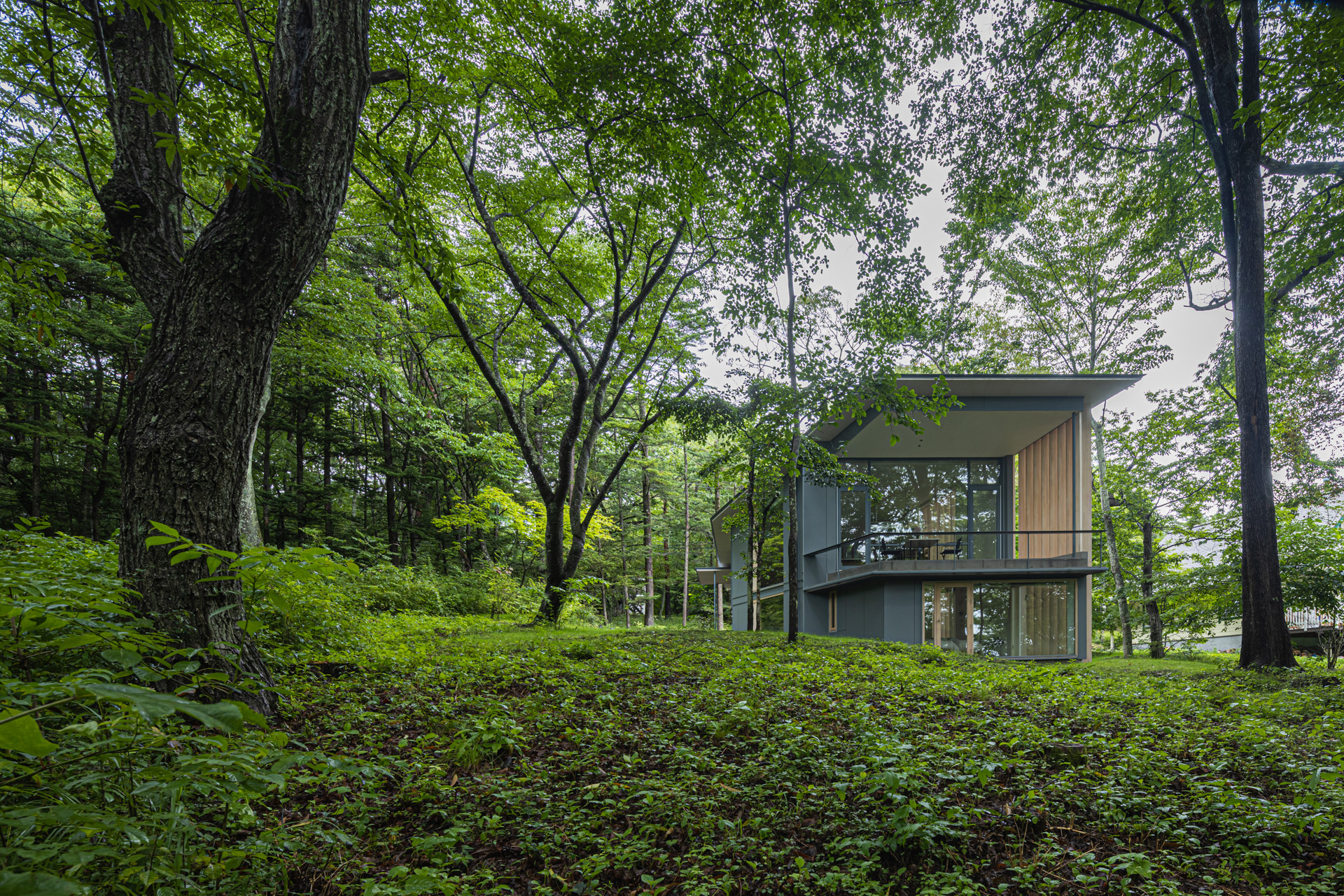 Stitching the Forest
To live in dialogue with the forest
As we weave our way through the large chestnut and mountain cherry trees
Without disturbing the order of the forest
To live quietly among the trees and
To live among the trees gently, without disturbing the order of the forest, and to obtain the blessings of the forest.
Gallery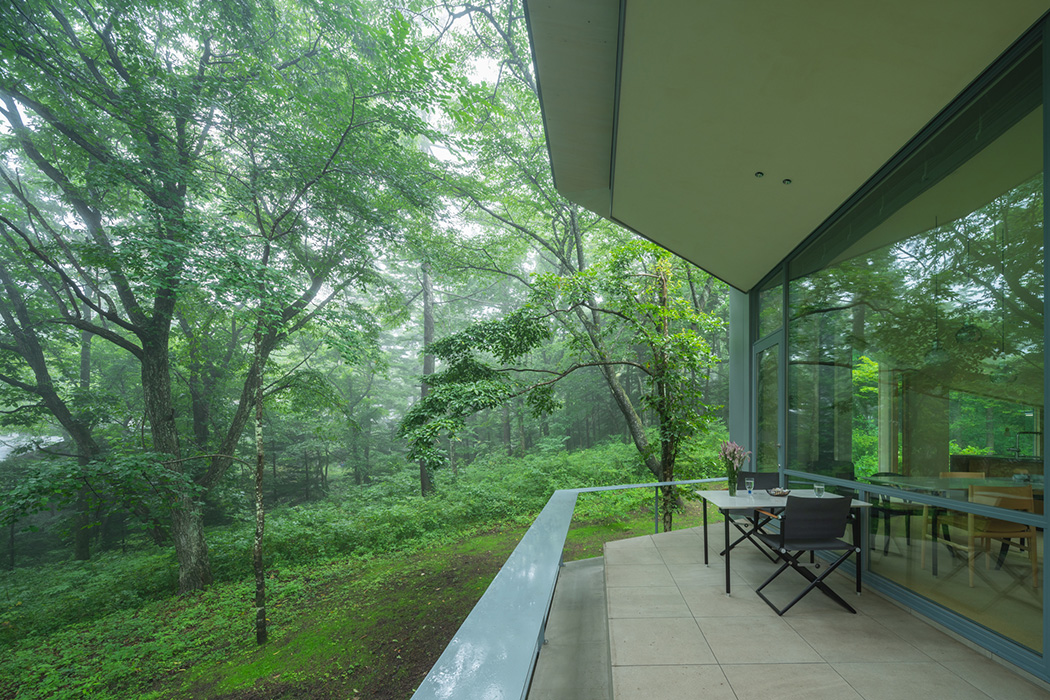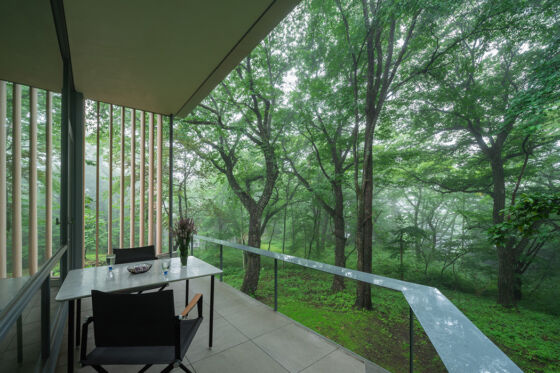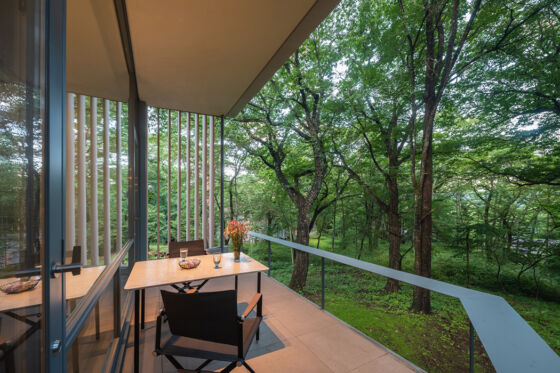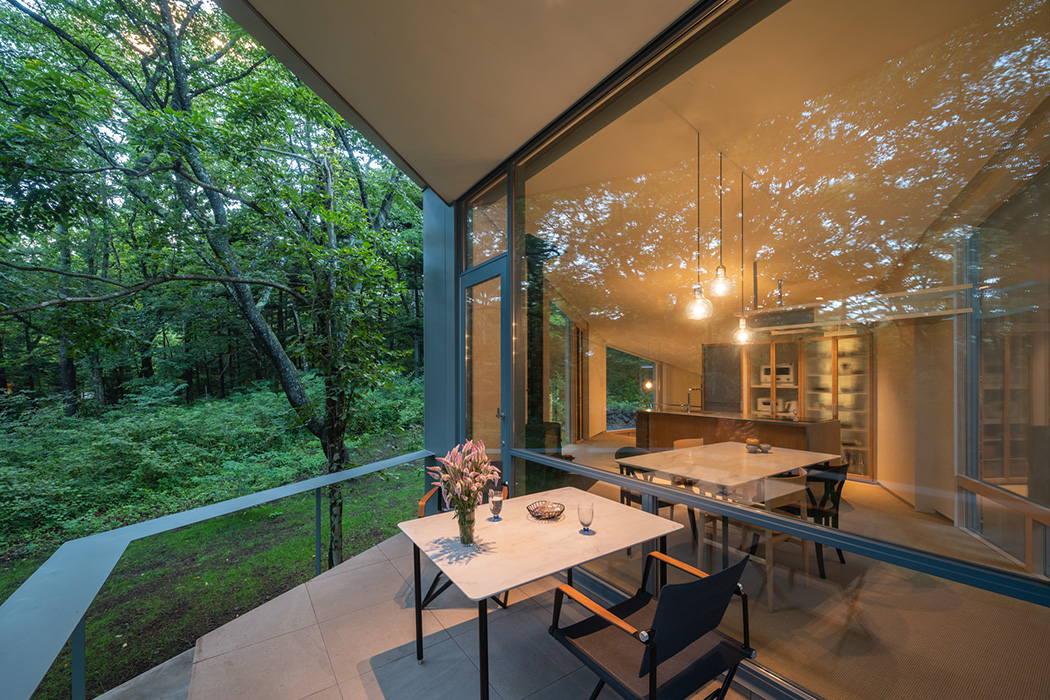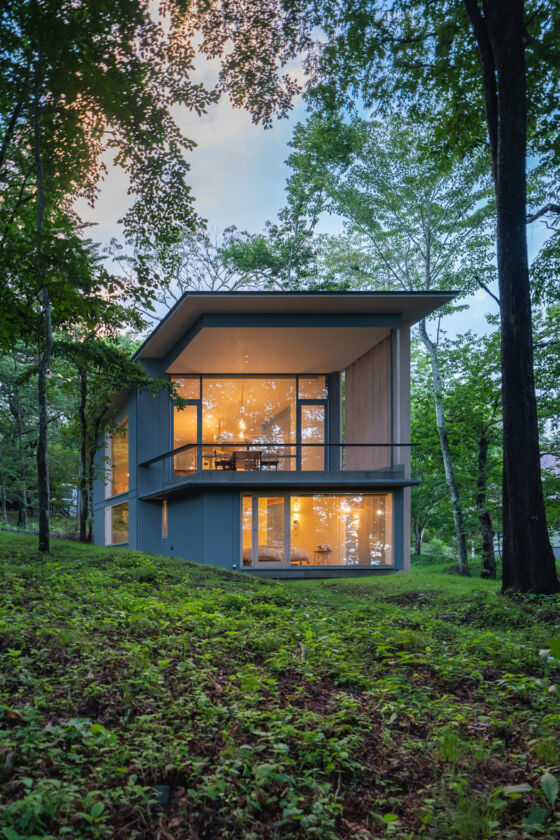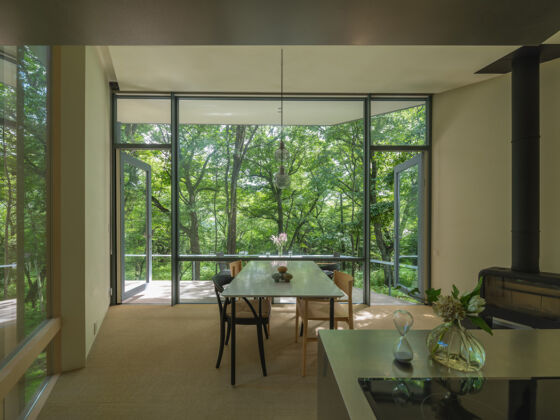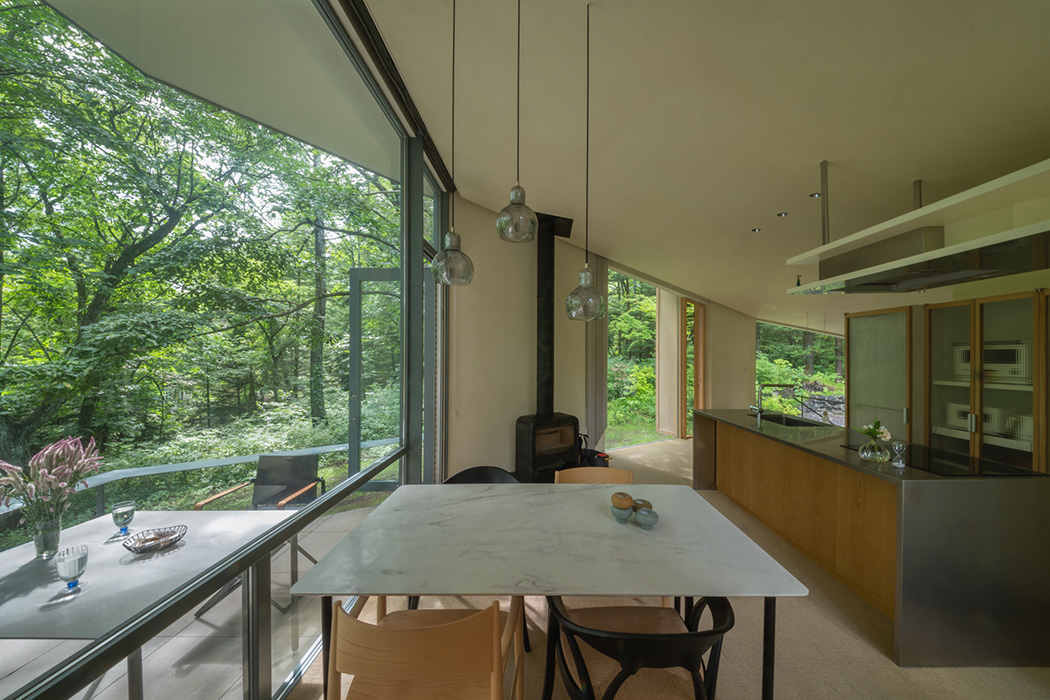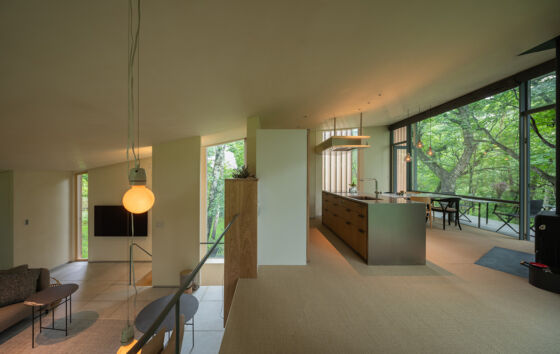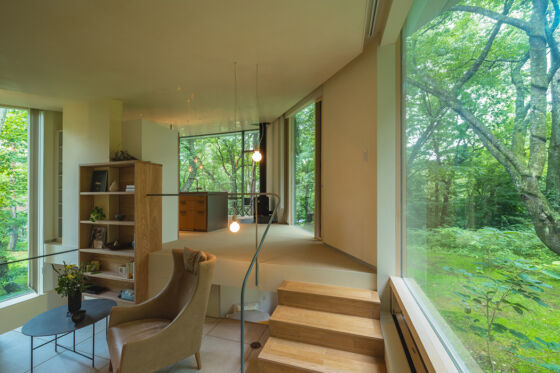 The relationship between the room and the forest is made as equal as possible.
A living space where the line of sight alternates between the interior and the forest outside the window.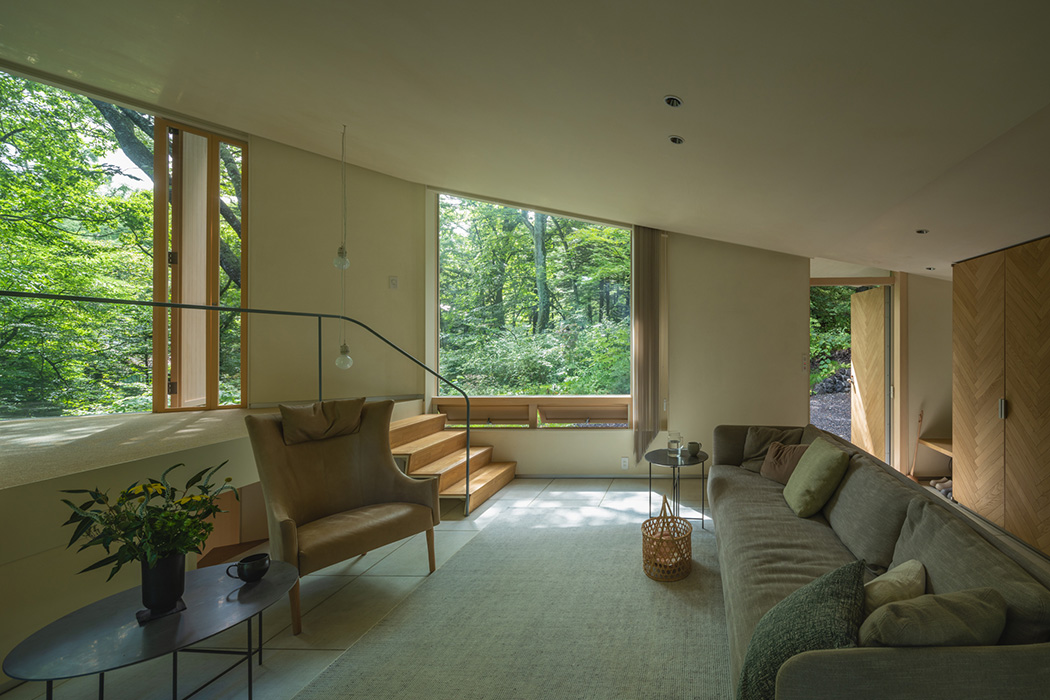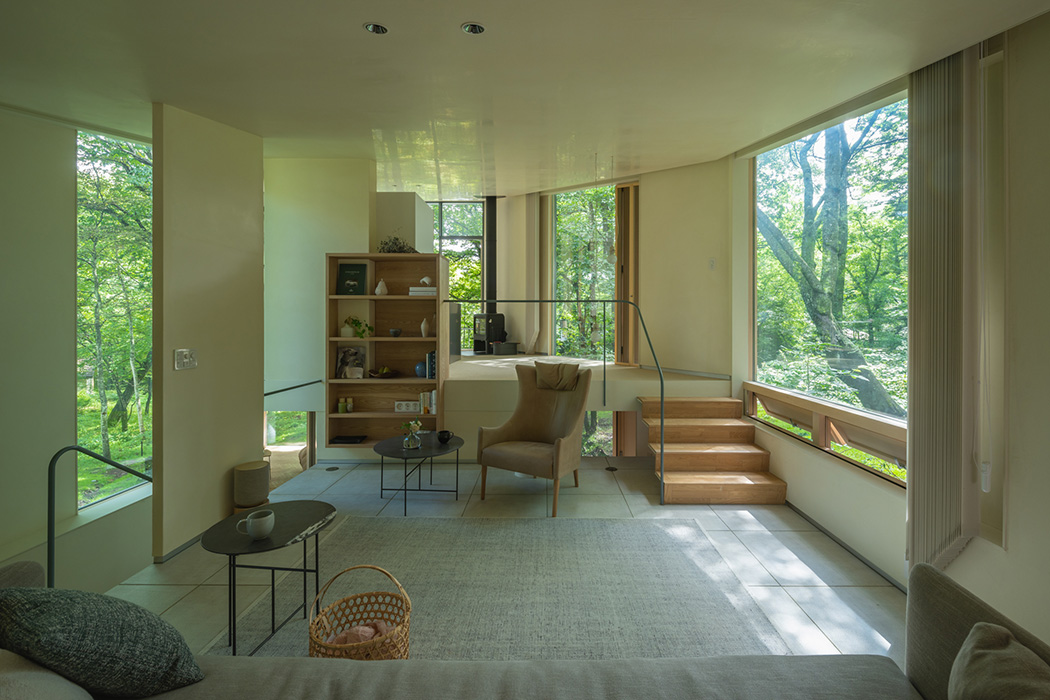 The sun shimmers through the trees, reflecting off the ceiling.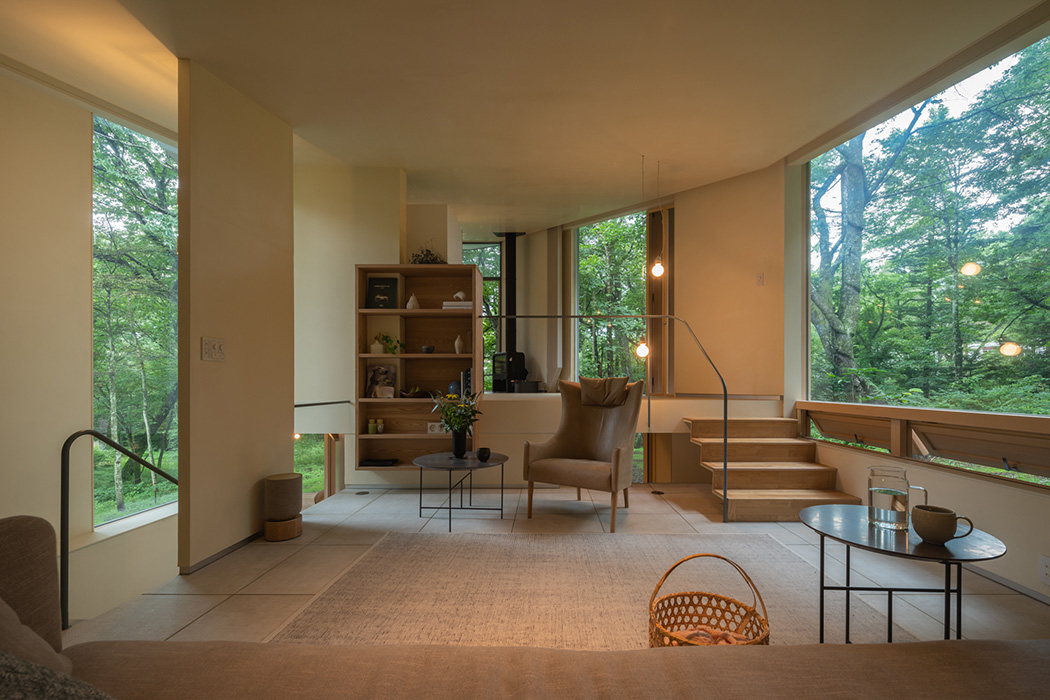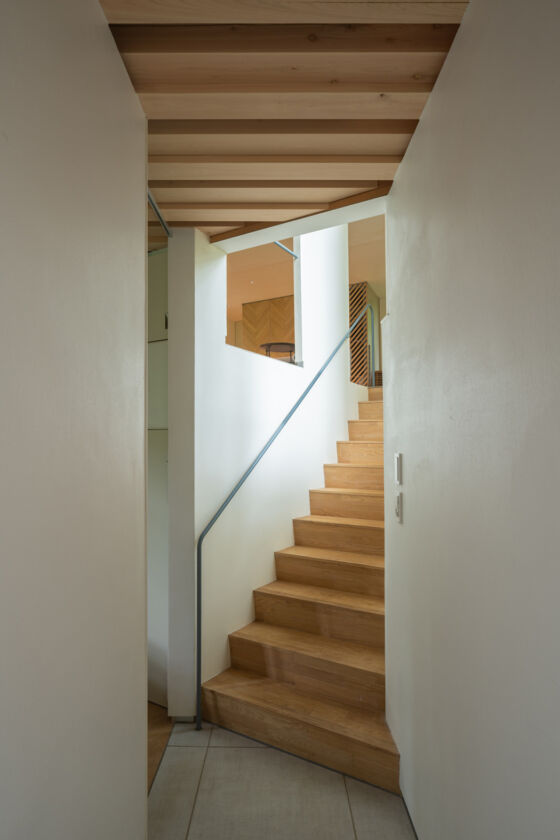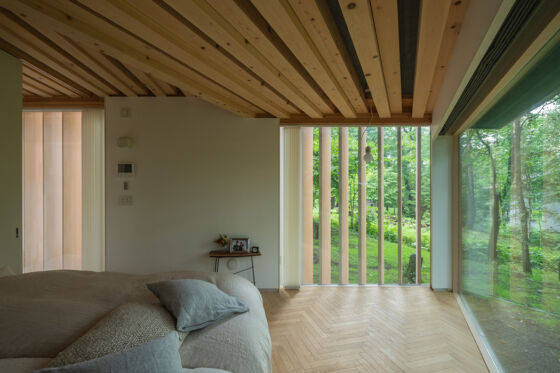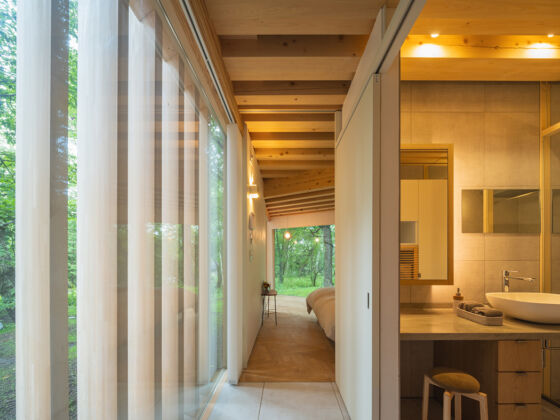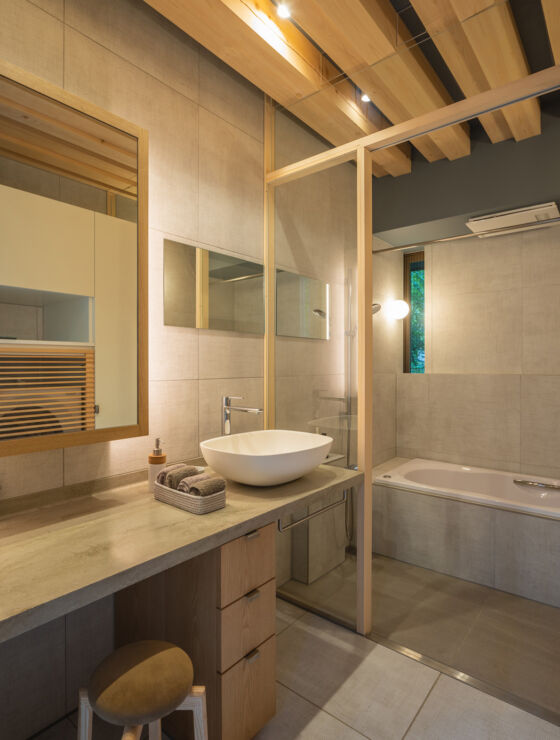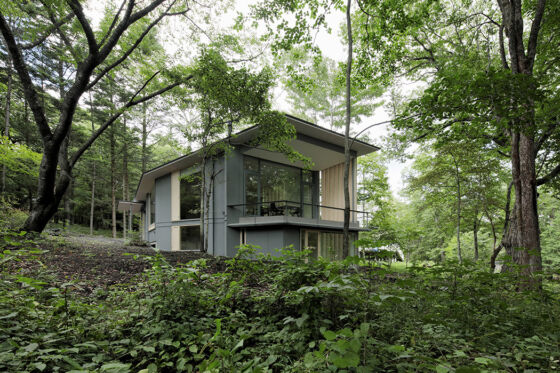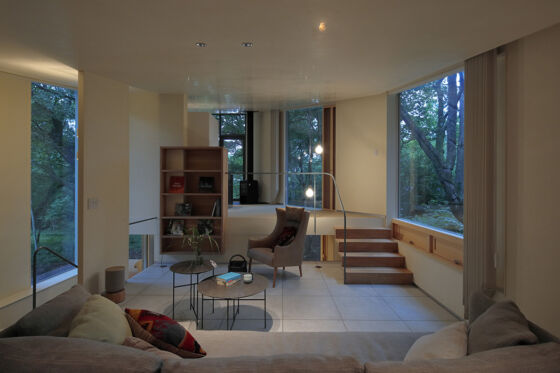 In the evening, the gradually deepening greenery is also reflected.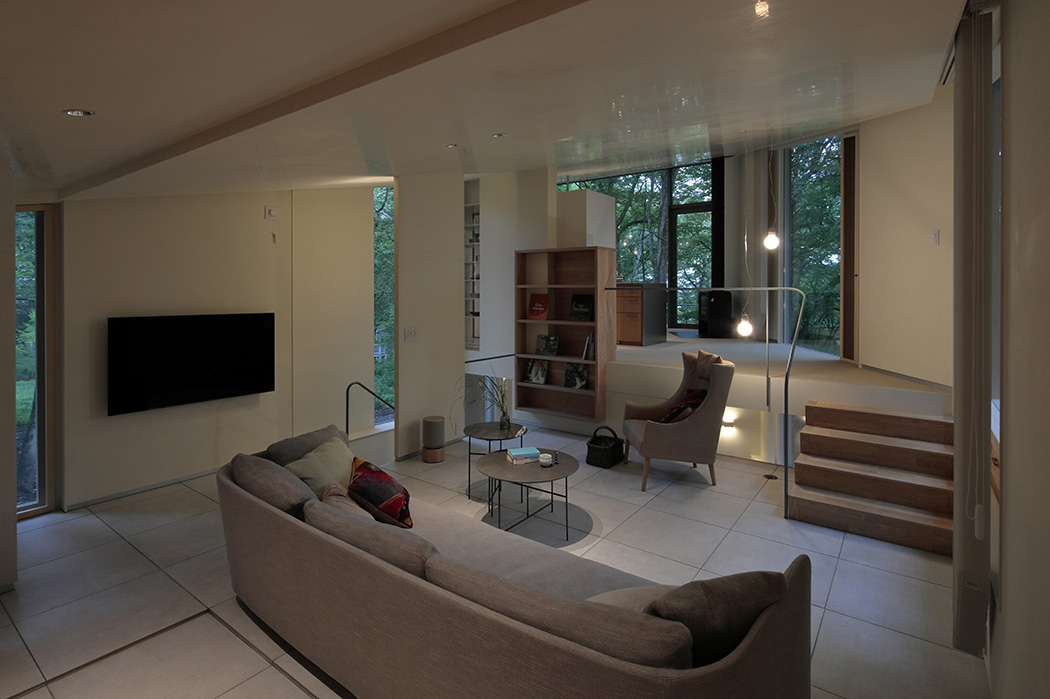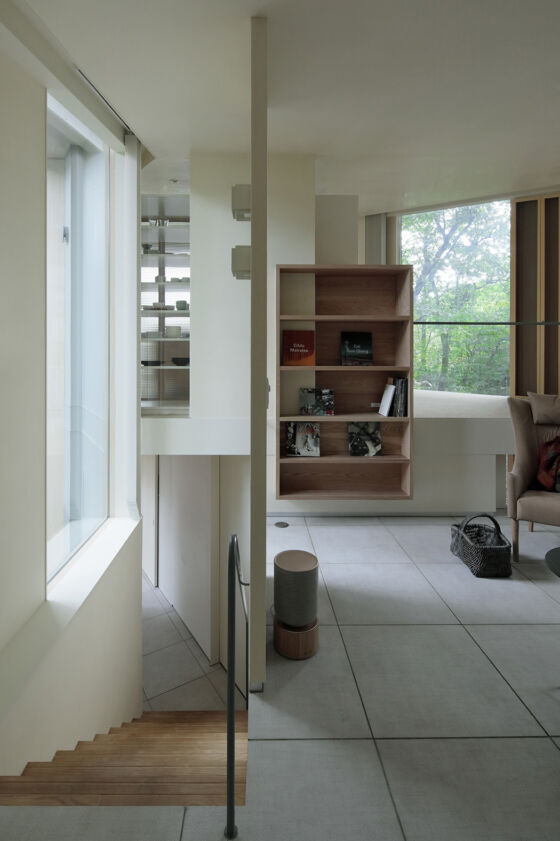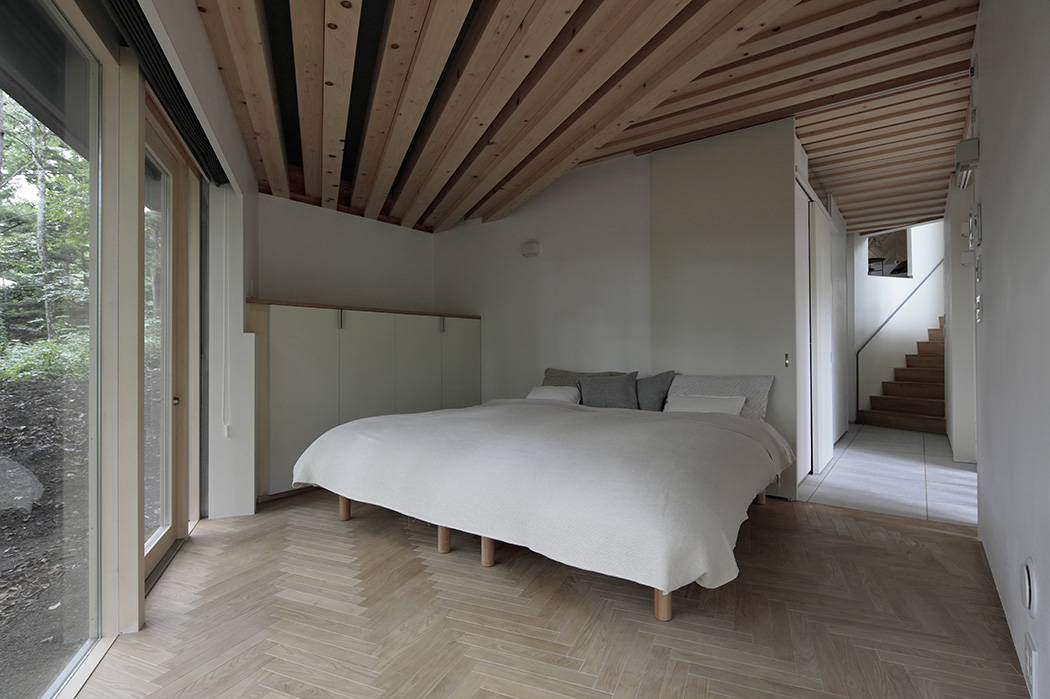 The ceiling on the first floor is made of exposed continuous beams of Japanese cypress.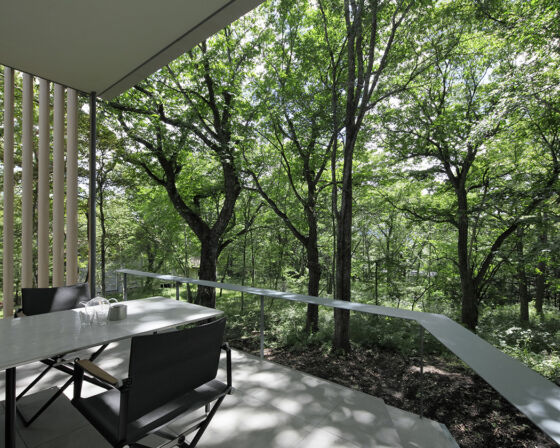 A terrace with the sun shining through the trees.
A place to talk with the trees.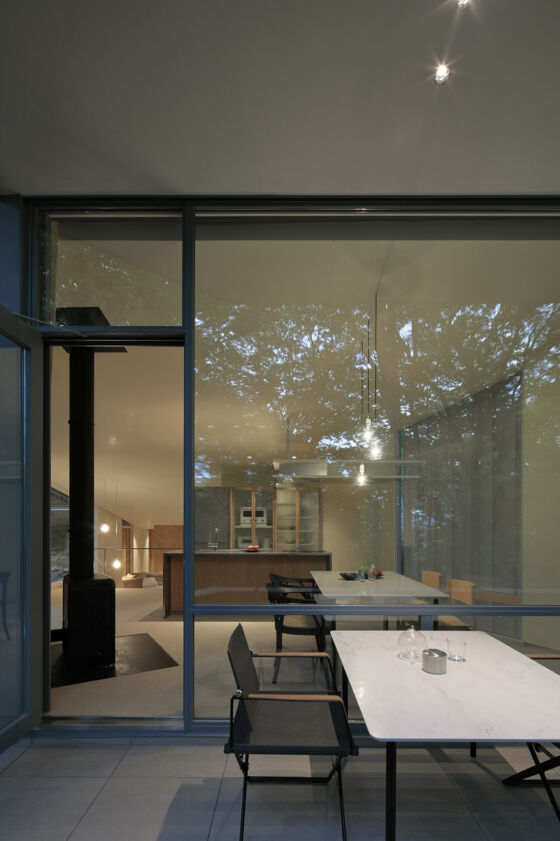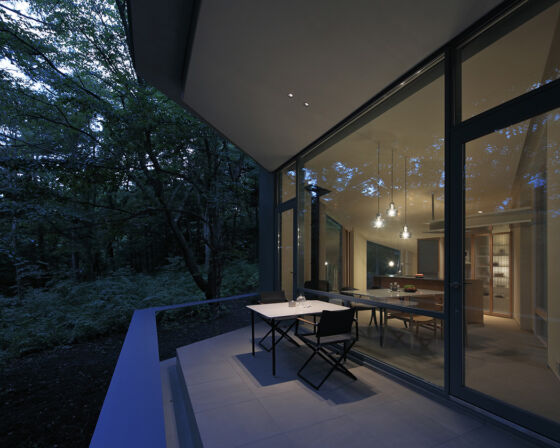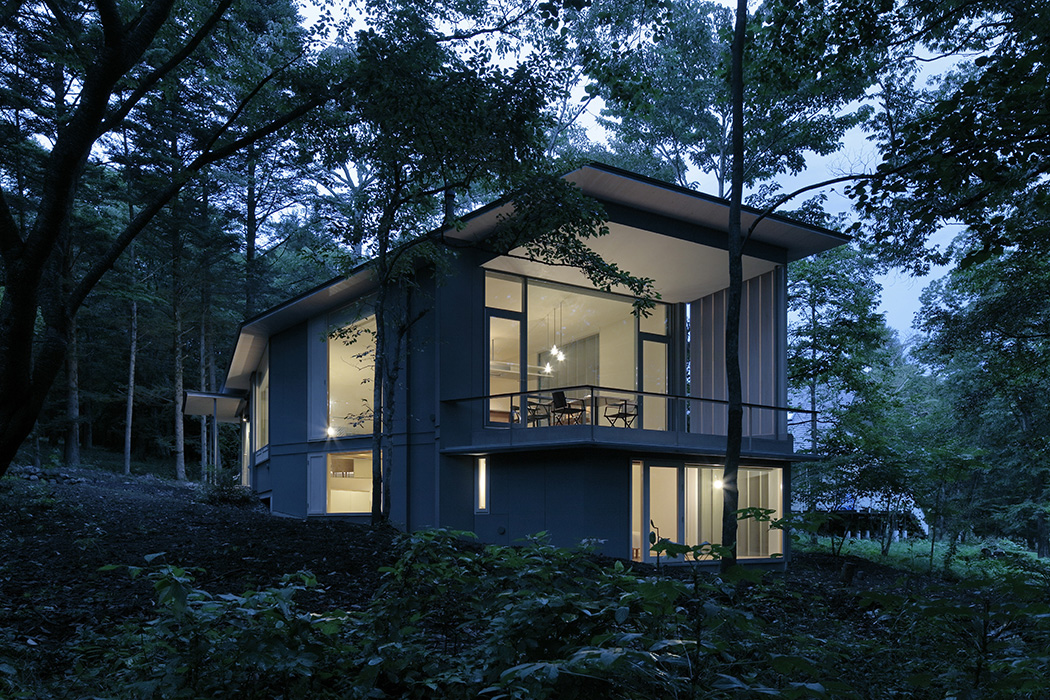 Information
Location

Nagano

Type

villa

Structure

Wooden, 2 stories

Site Area

1147.31m²

Design Period

Oct.2016 - June.2019

Construction Period

June.2019 - July.2020