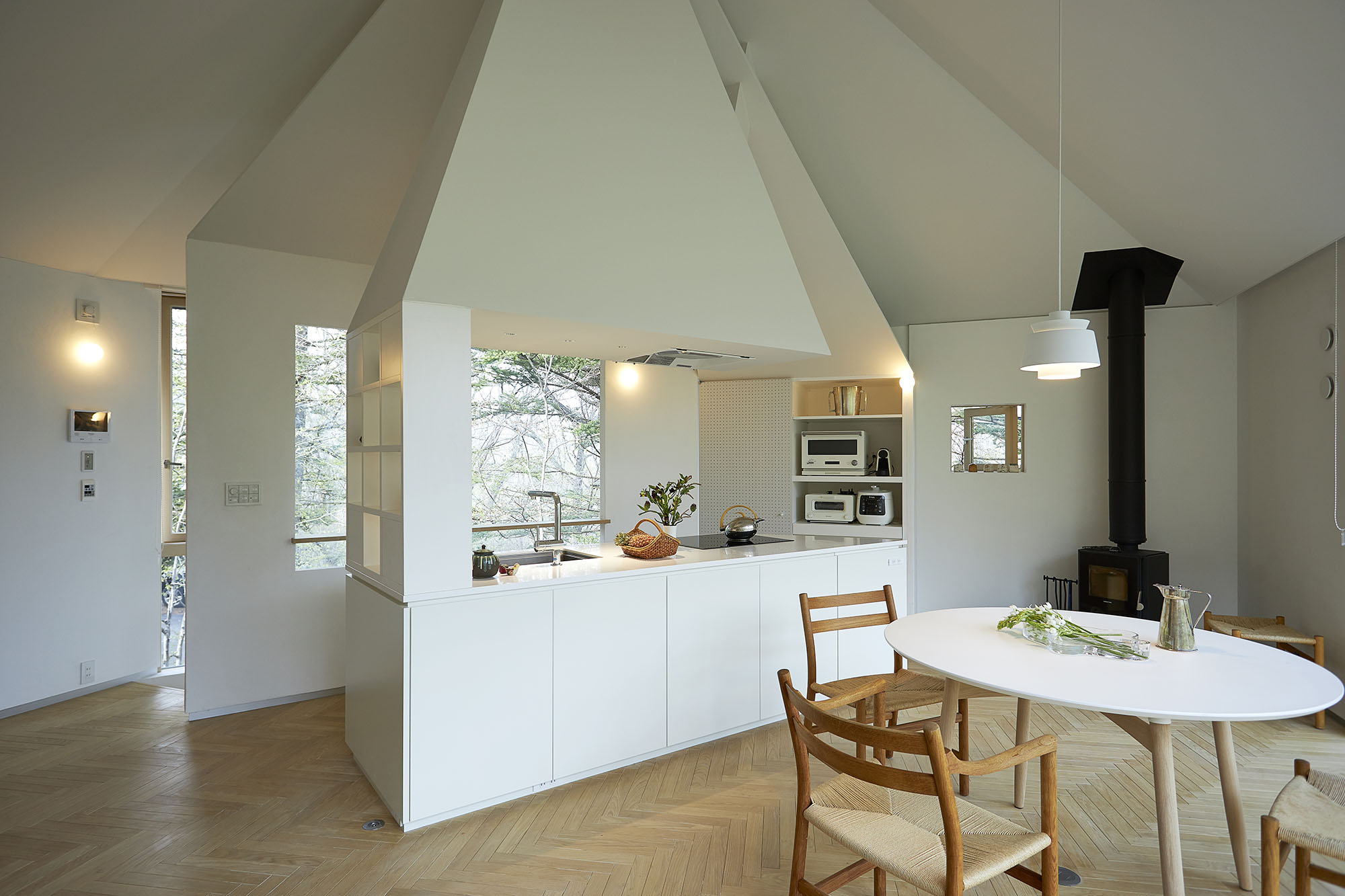 cockpit kitchen for cozy villa
This is a small hut for a couple who loves to cook.
It is a life of cooking in nature, enjoying the scenery, and enjoying meals with greenery.
The nested-roof cockpit in the center of the house is a special place for cooking.
Gallery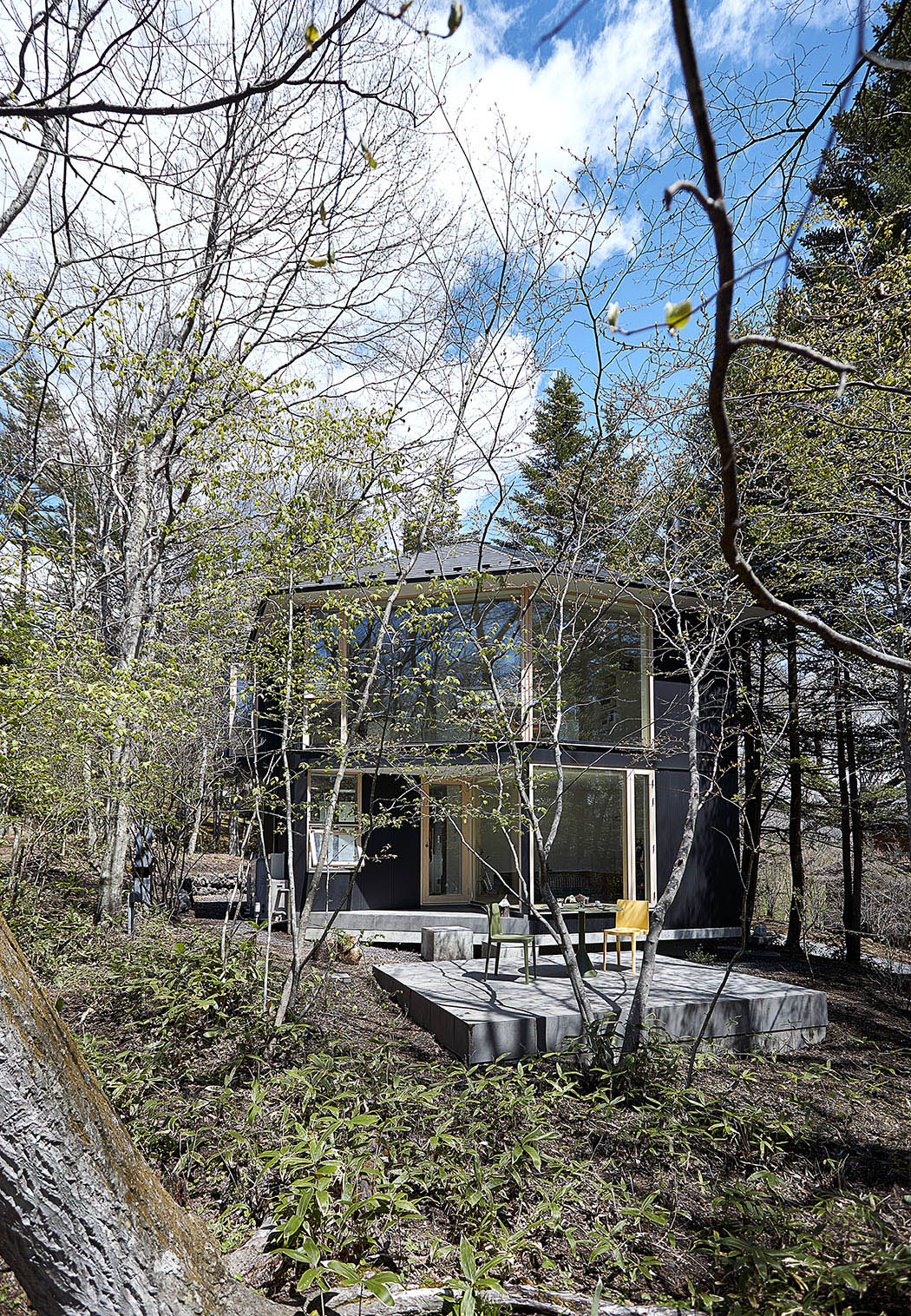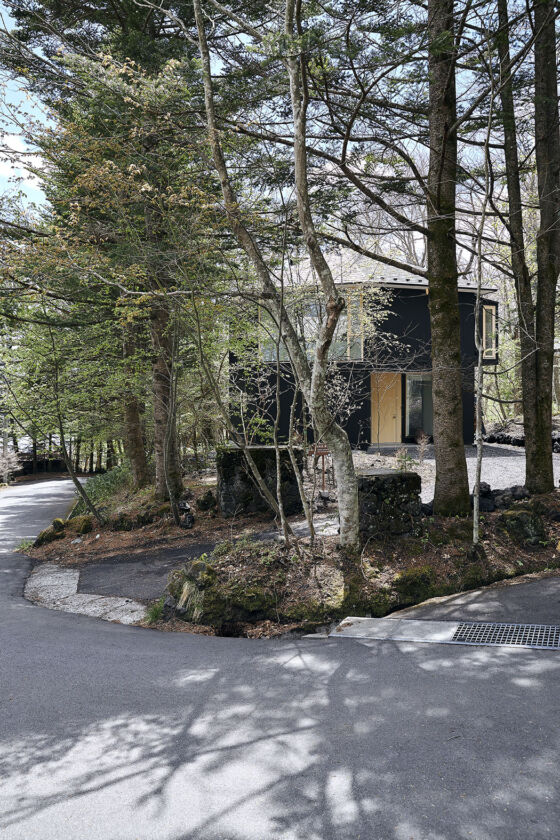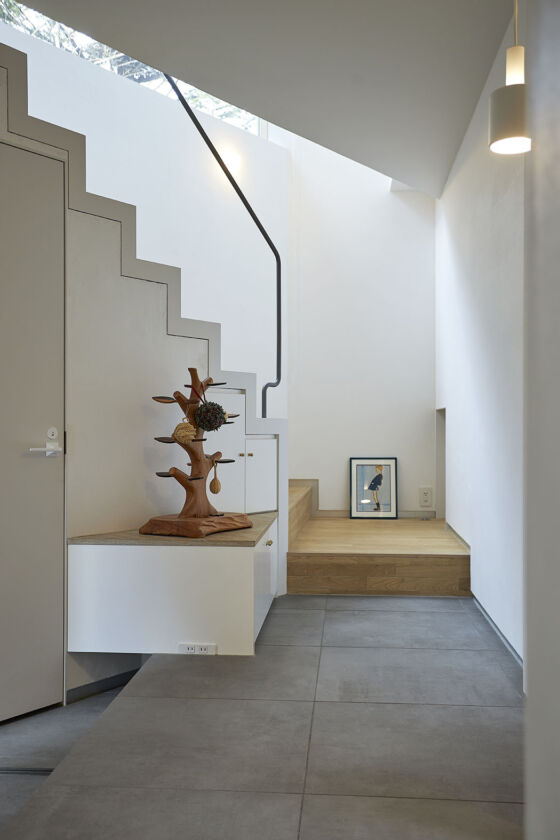 Entrance hall with light falling from above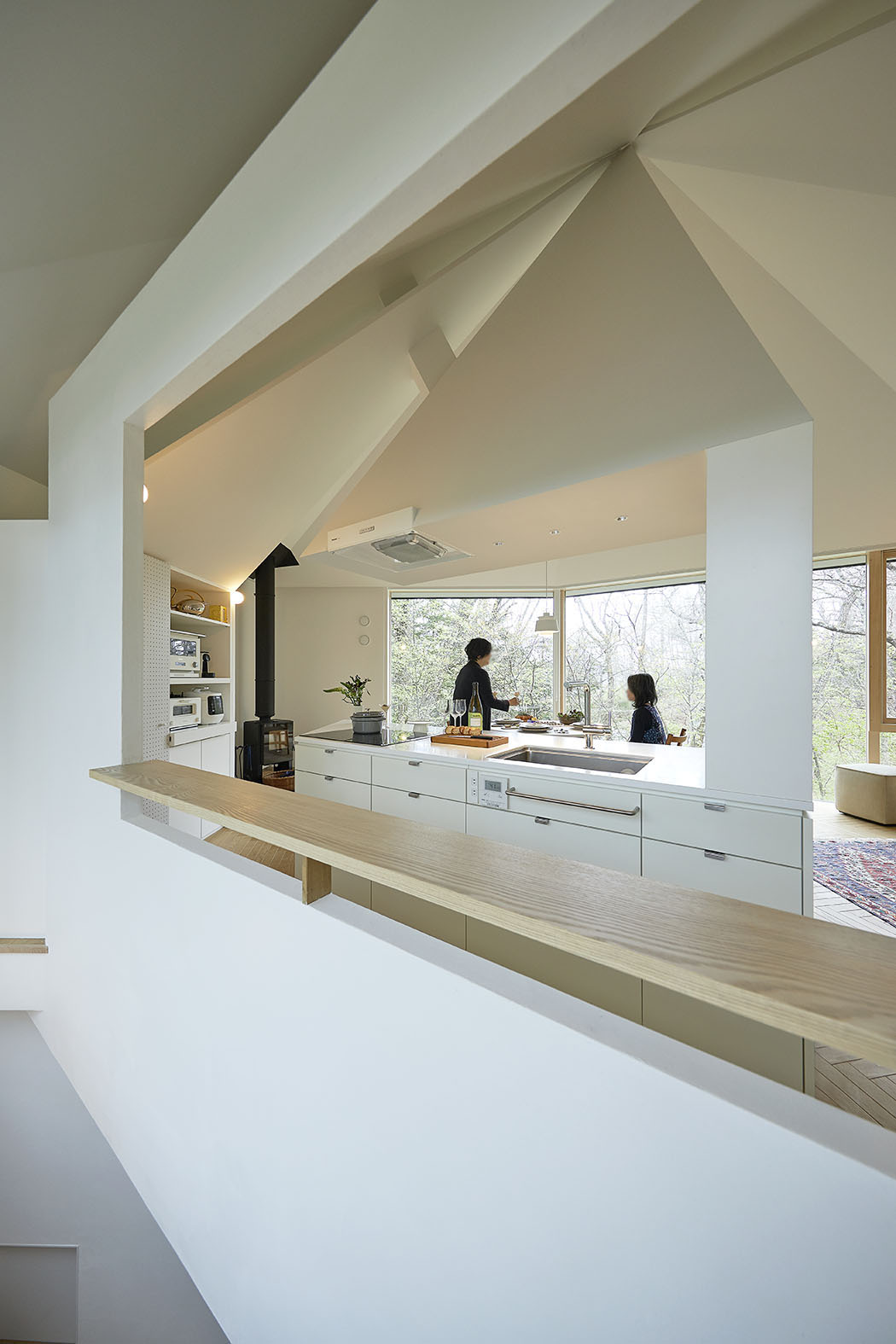 Climbing the stairs, the greenery spreads out beyond the multiple framed openings.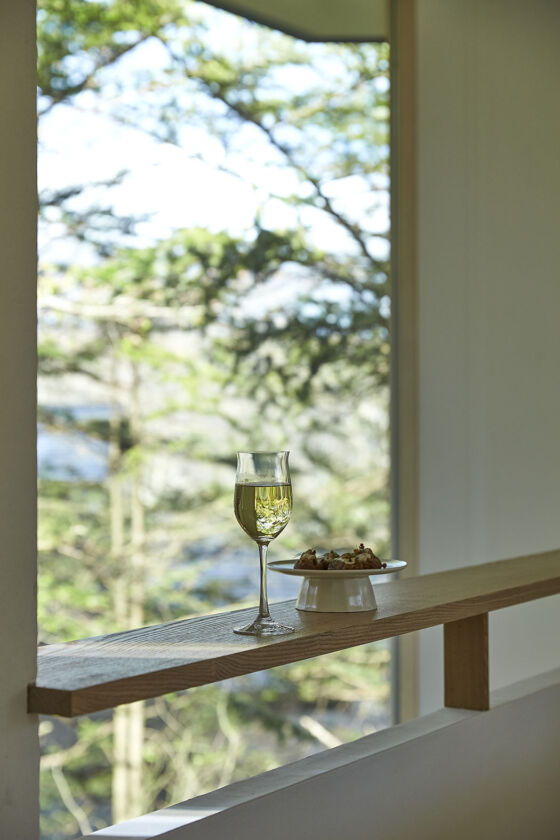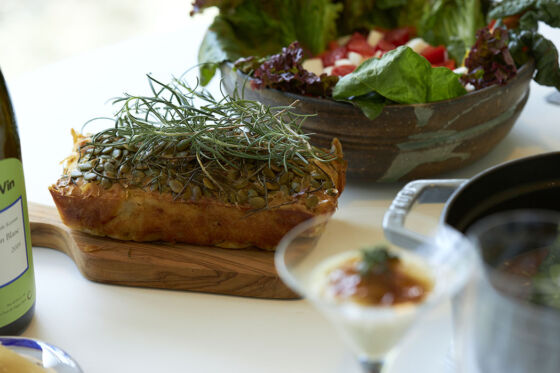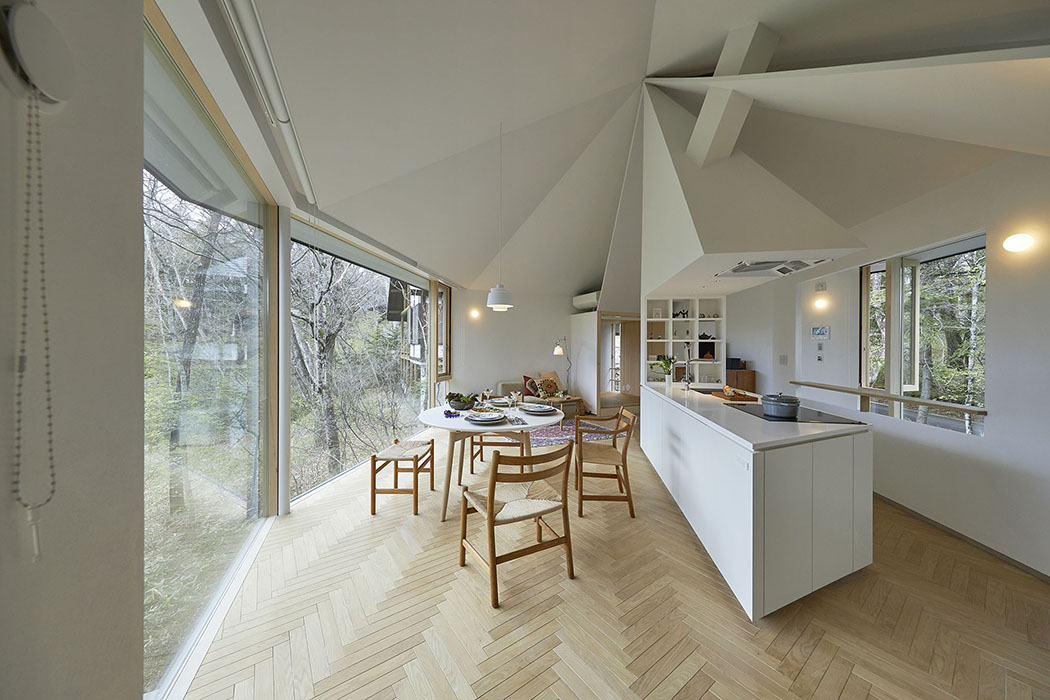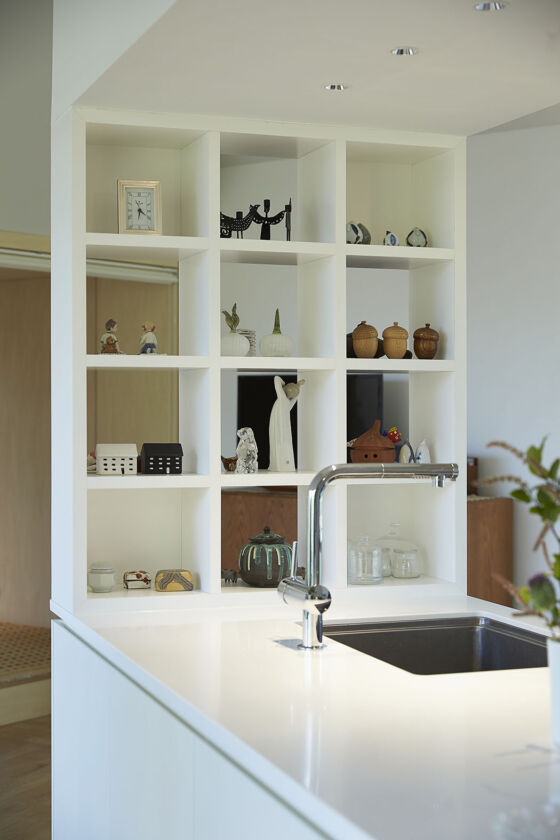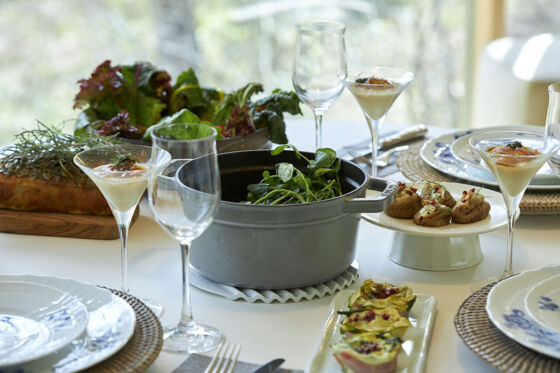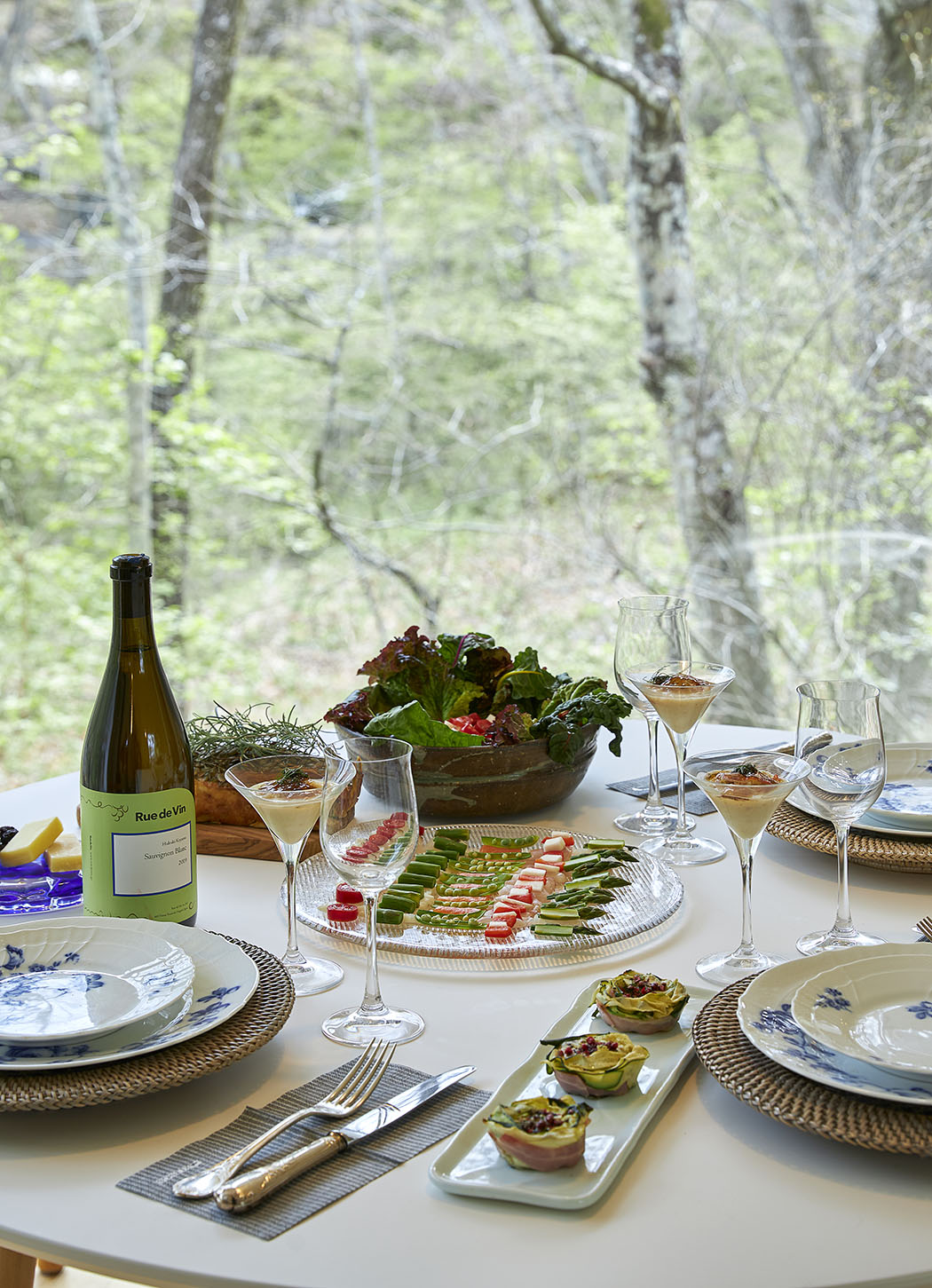 In front of the dining table, the greenery of the garden spreads out.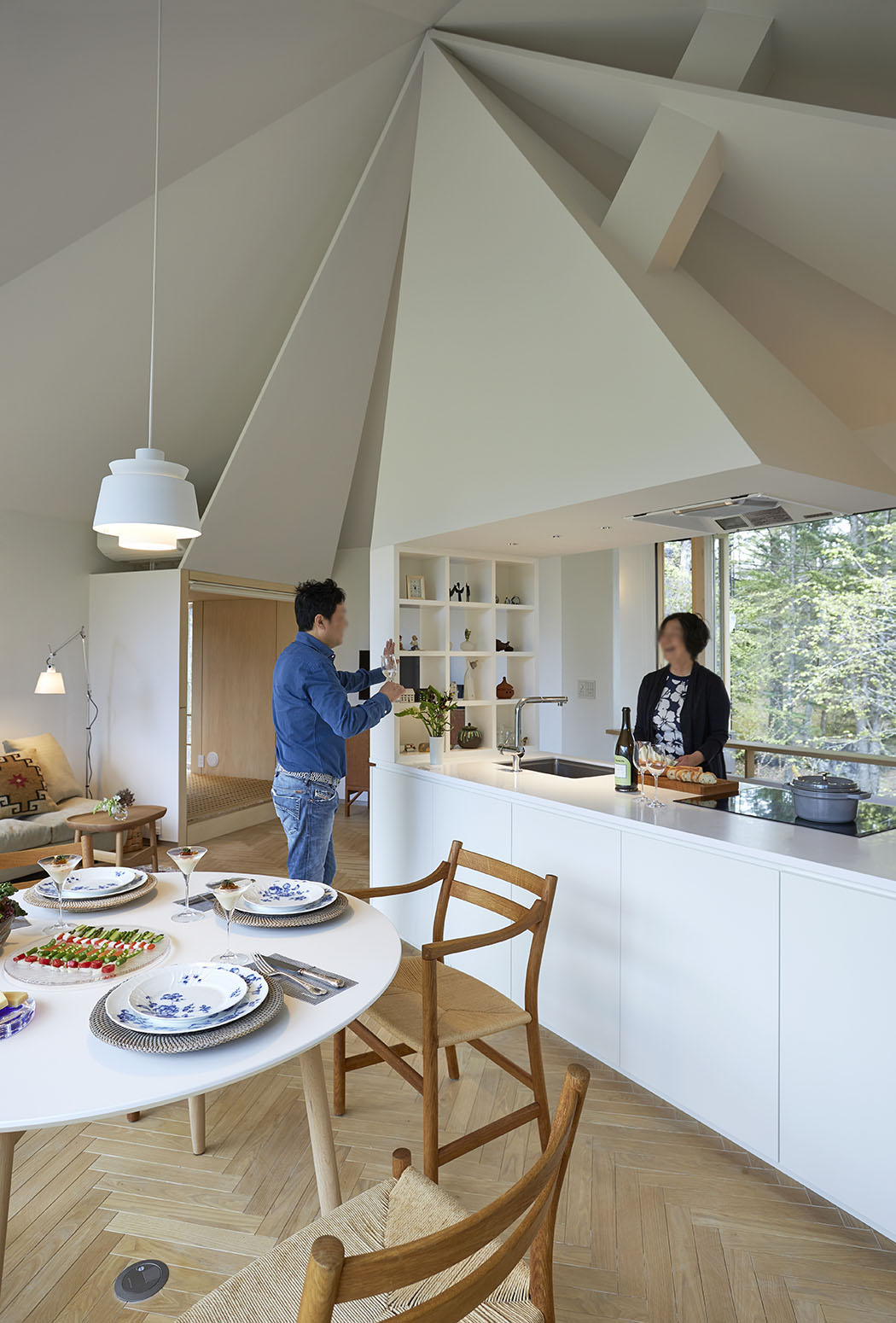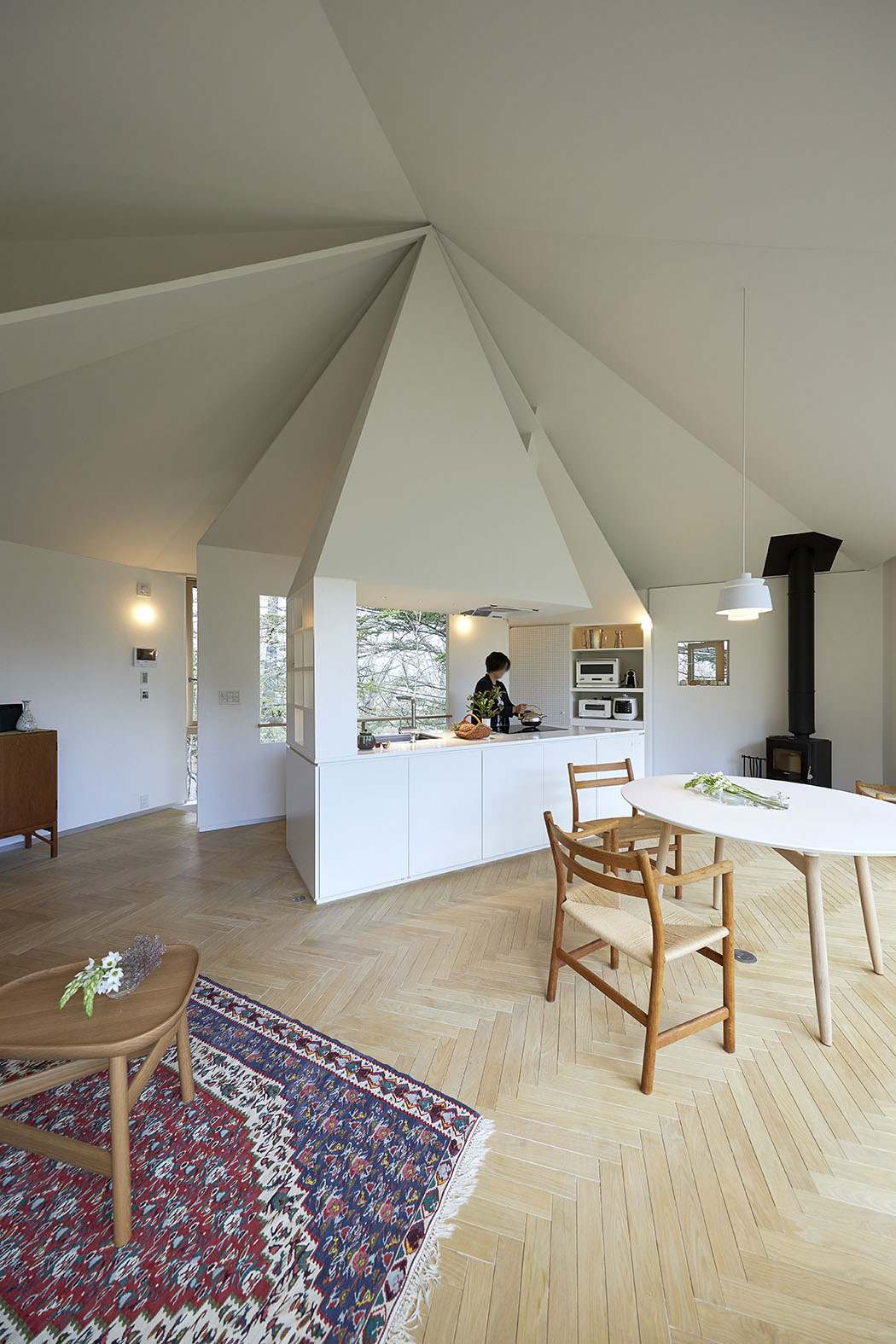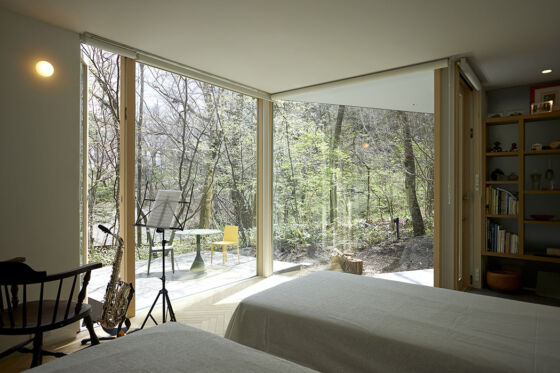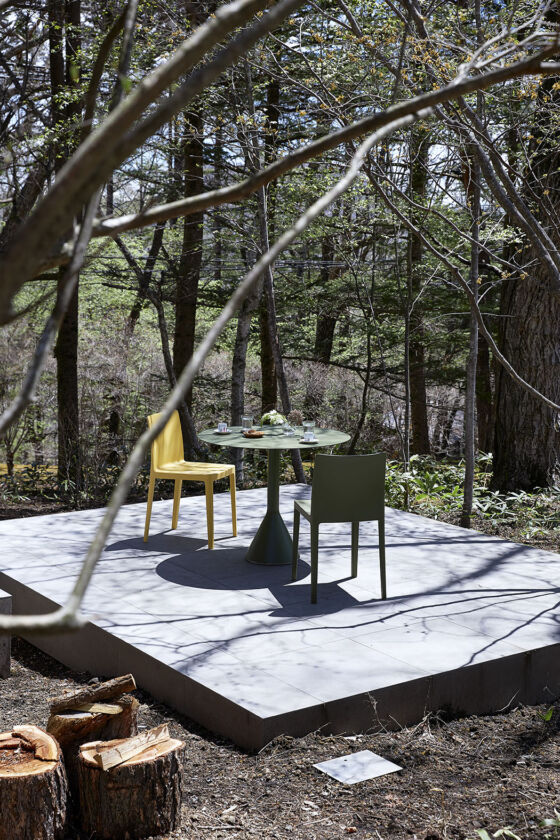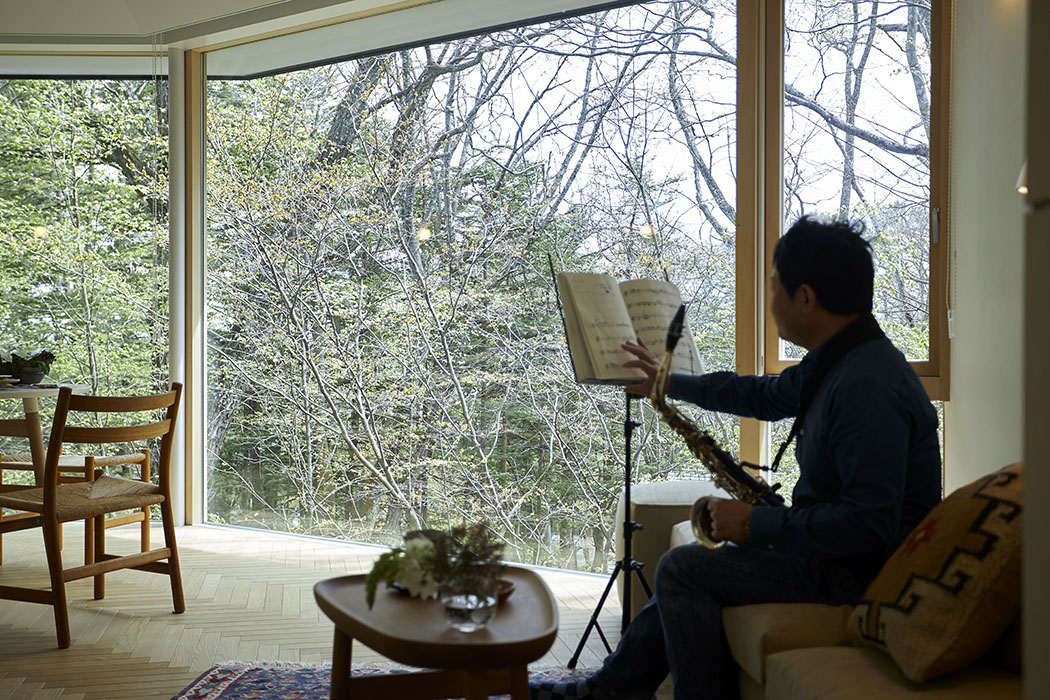 Information
Location

Nagano

Type

villa

Structure

Wooden, 2 stories

Site Area

738.88m²

Design Period

Nov.2016 - June.2019

Construction Period

June.2019 - July.2020