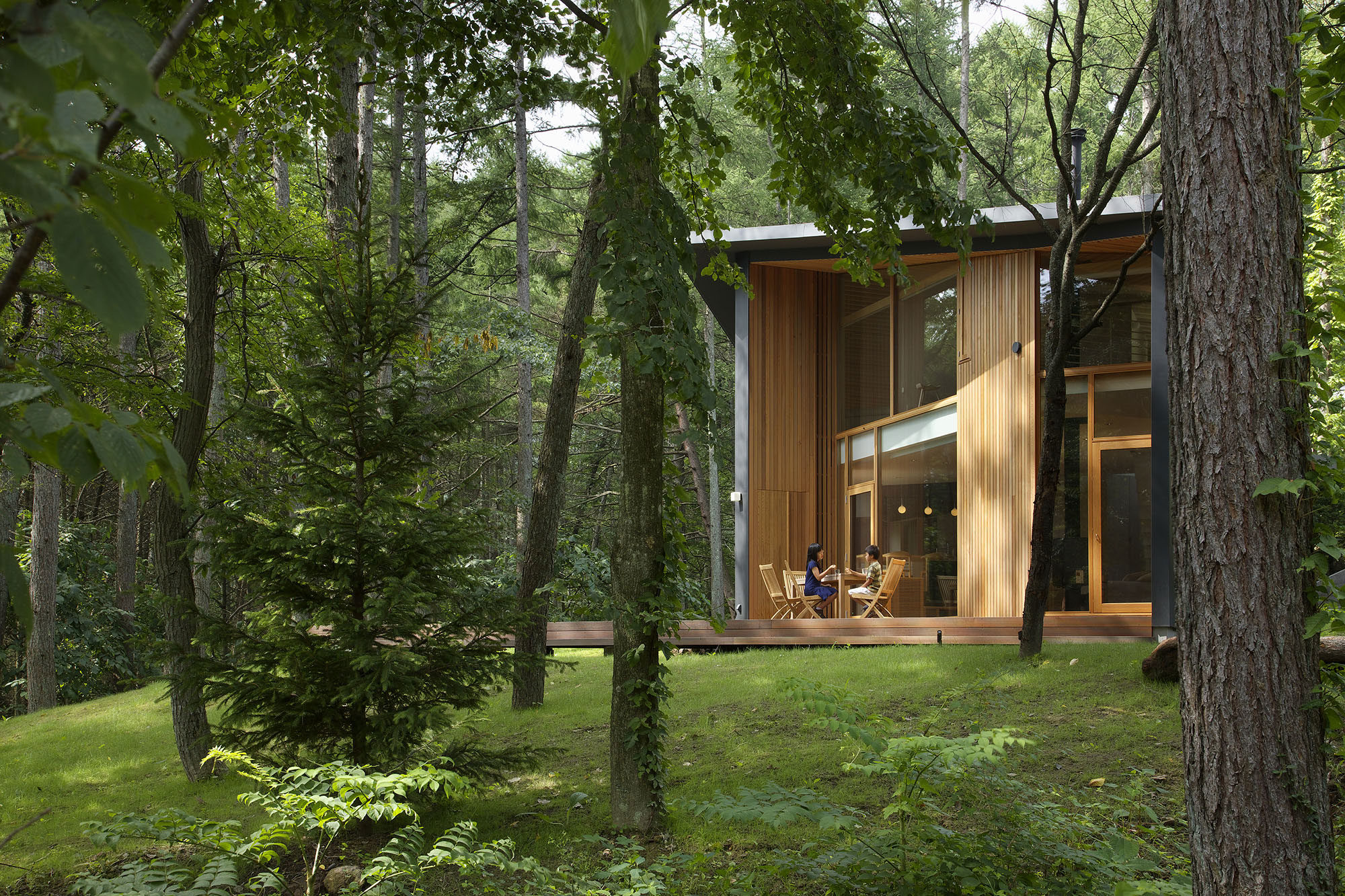 Triangle
in the Forest
This is the fifth weekend house contracted in Karuizawa.
The design is a mountain hut built of triangular planar motifs on an irregularly sloped site.
It consists of a combination of a sloping roof and a triangular plane with an inner space constituted by forested walls.
Gallery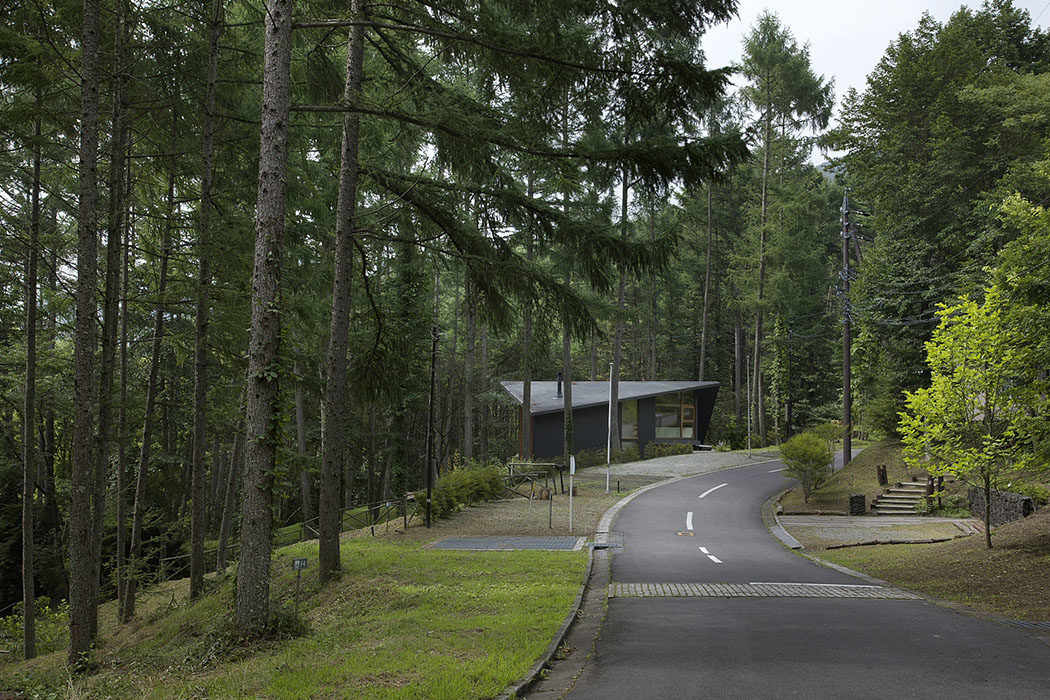 A villa nestled secretly in conifer forest.
From the street you can only see the upper story.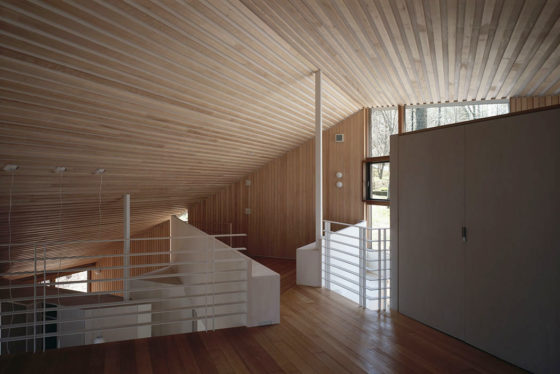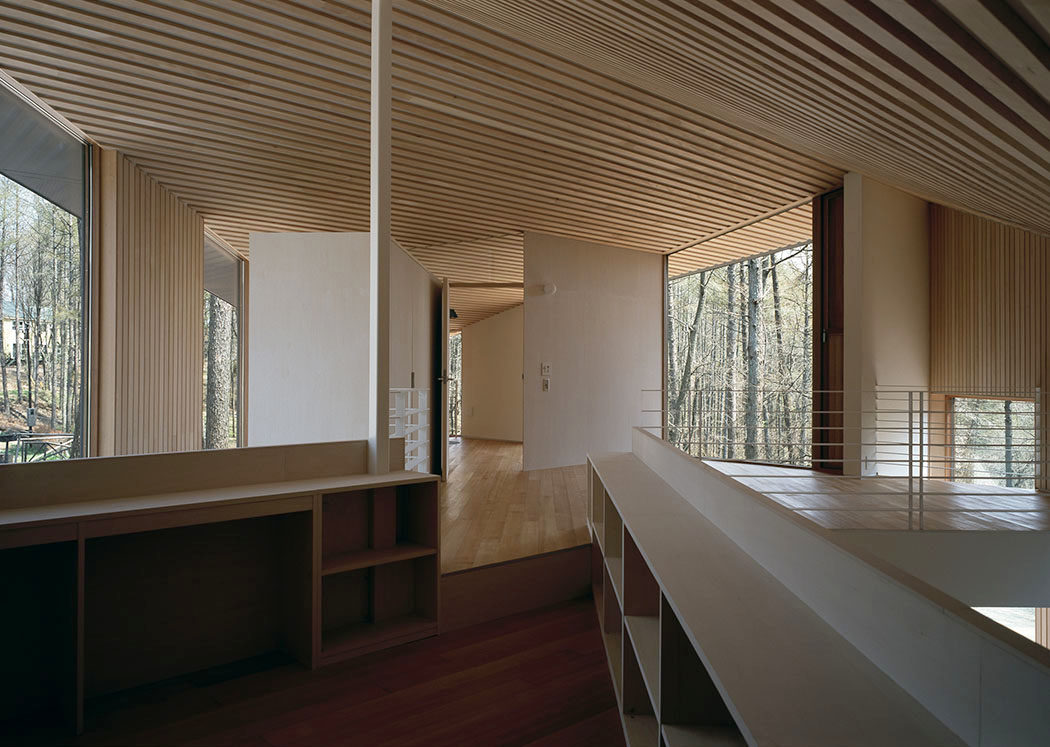 The interior consists entirely of overlapping spruce material.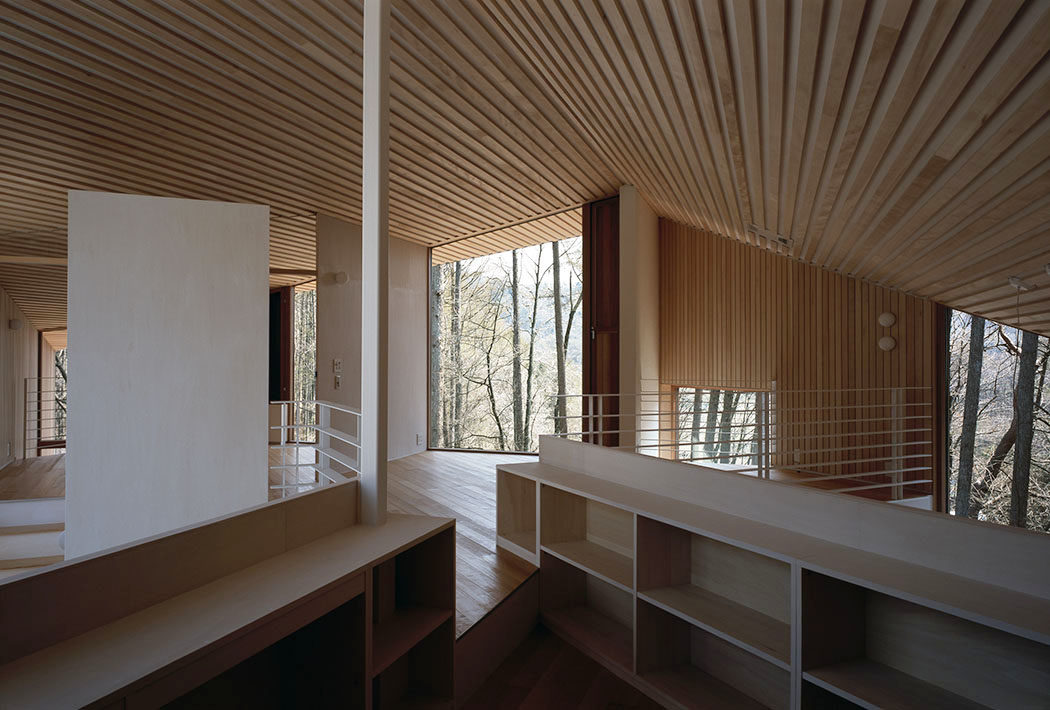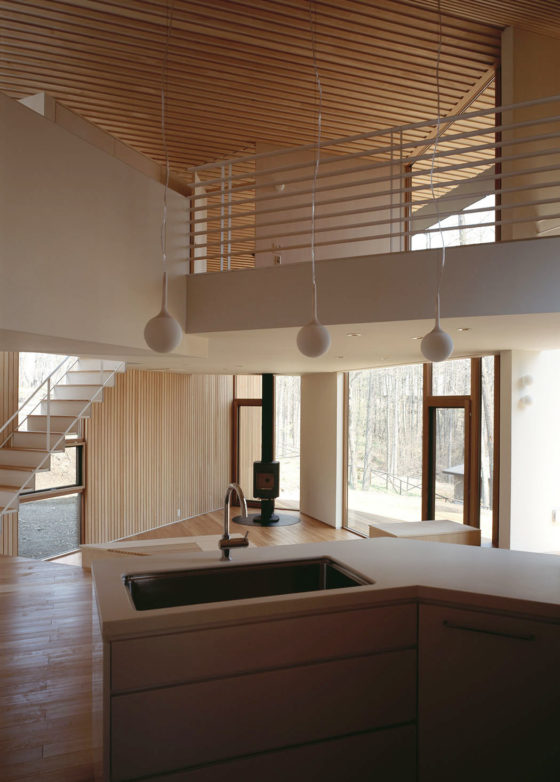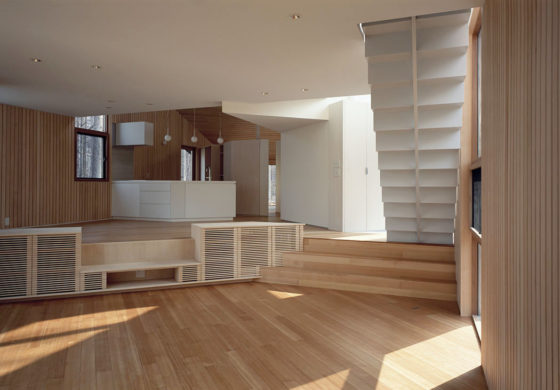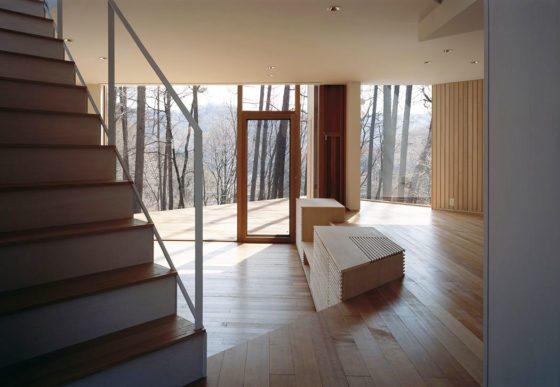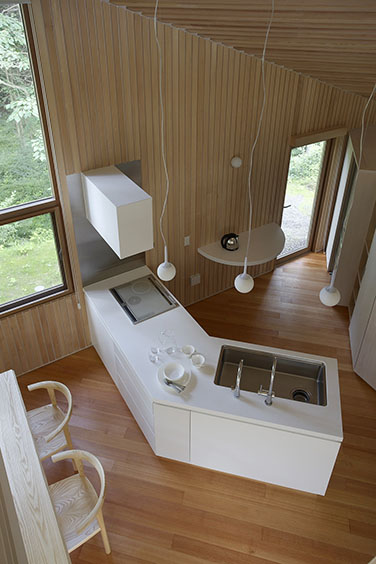 The kitchen is angled at 120 ° with a semicircular worktop surface.
You can cook while talking with your family and appreciating the outside scenery.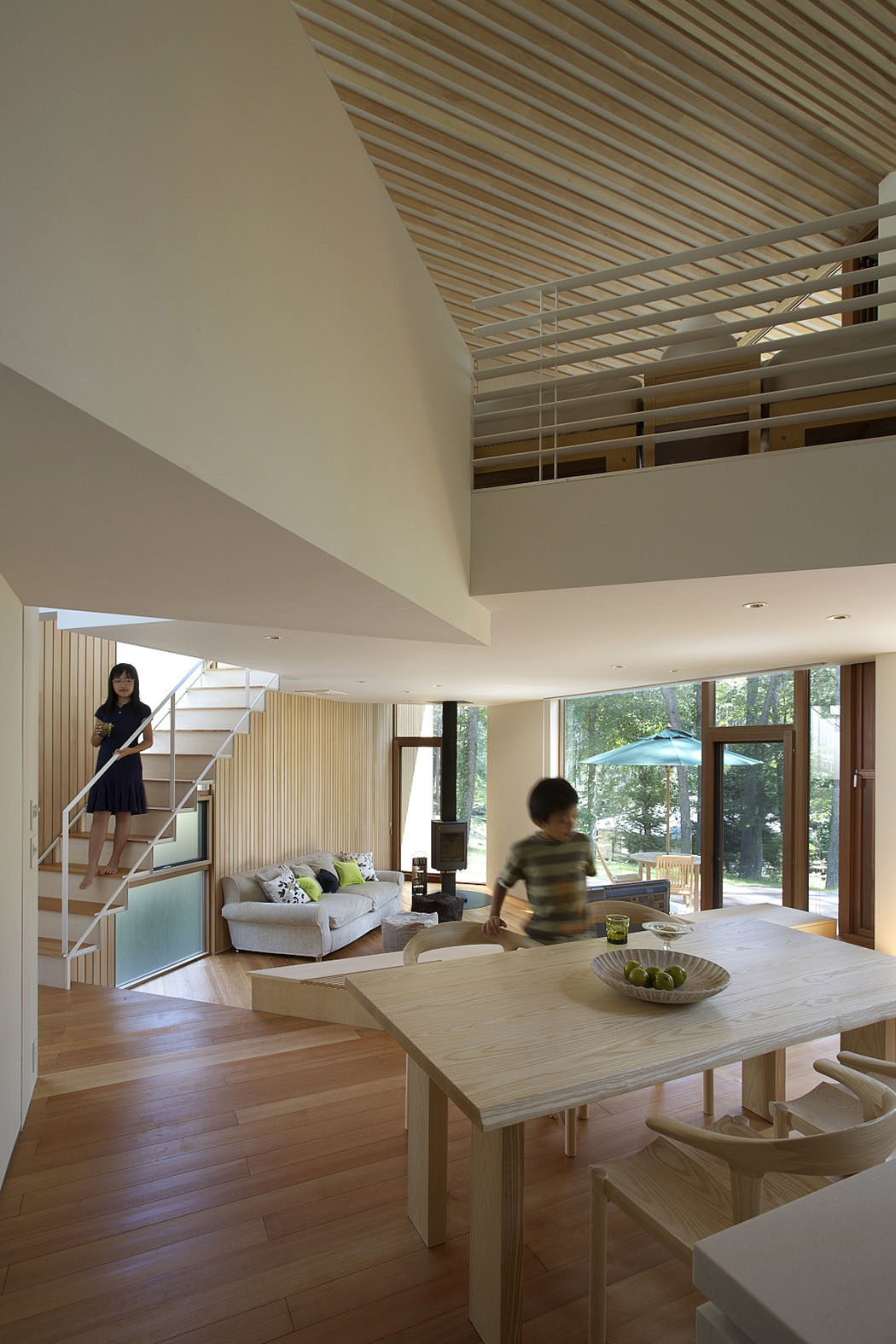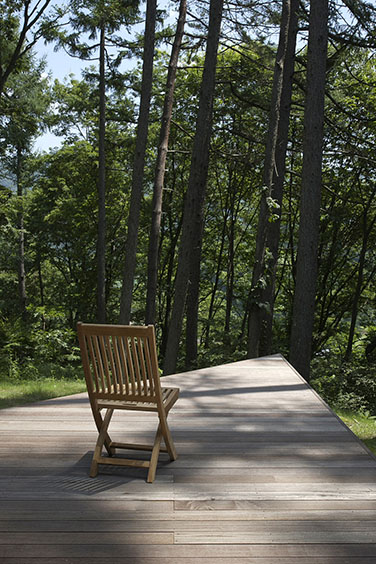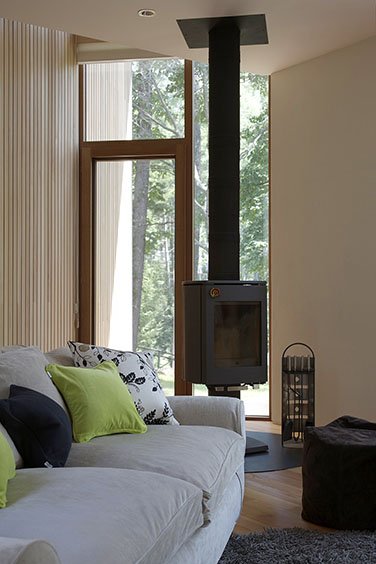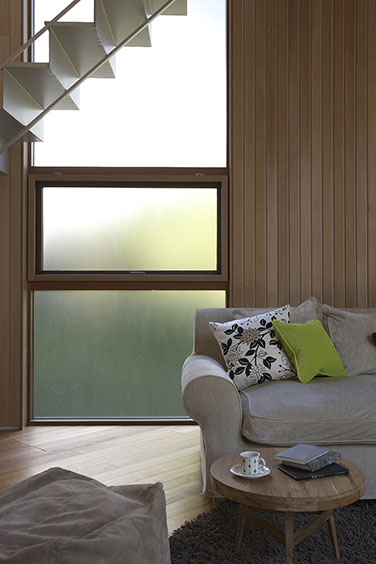 The chimney of the fireplace warms the second floor.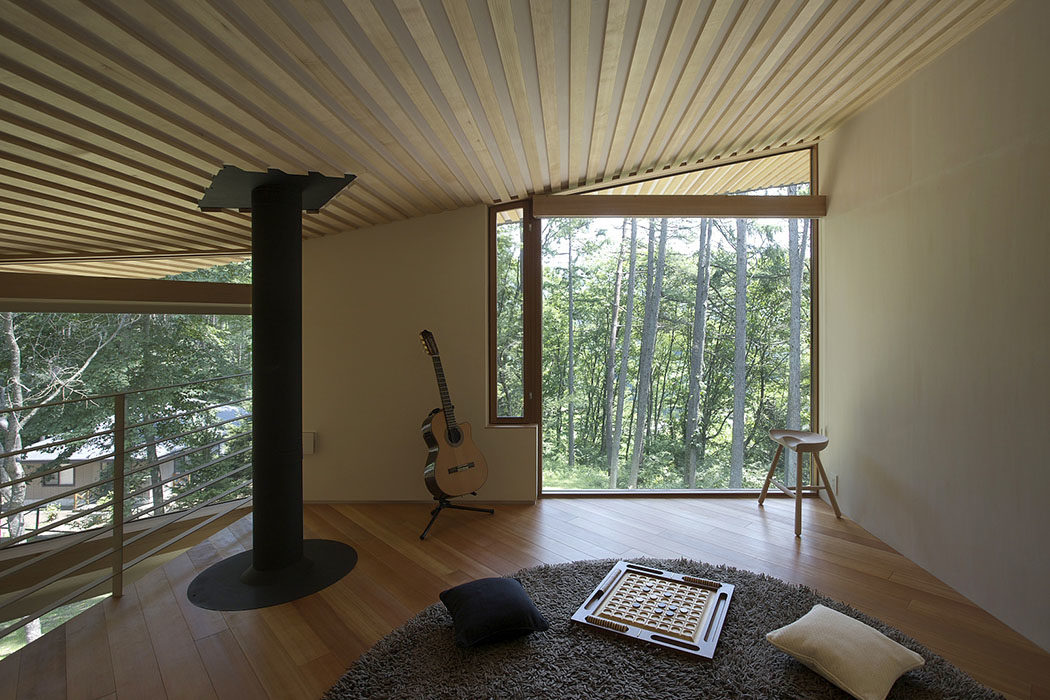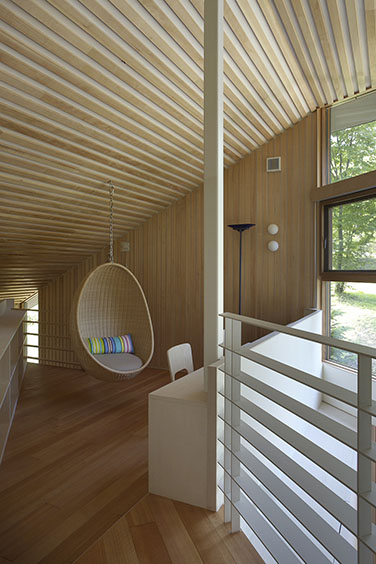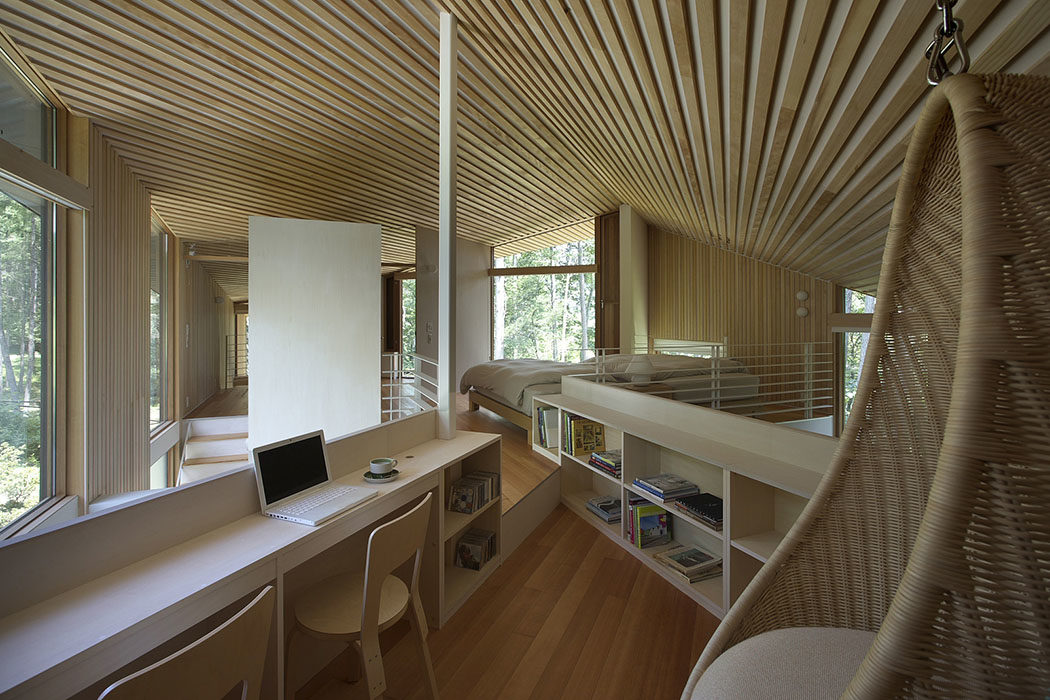 Information
Location

Karuizawa Nagano Prefecture

Type

Villa

Structure

Timber frame, 2 stories

Site Area

1,000.04m²

Design Period

March 2007- July 2007

Construction Period

September 2007- April 2008