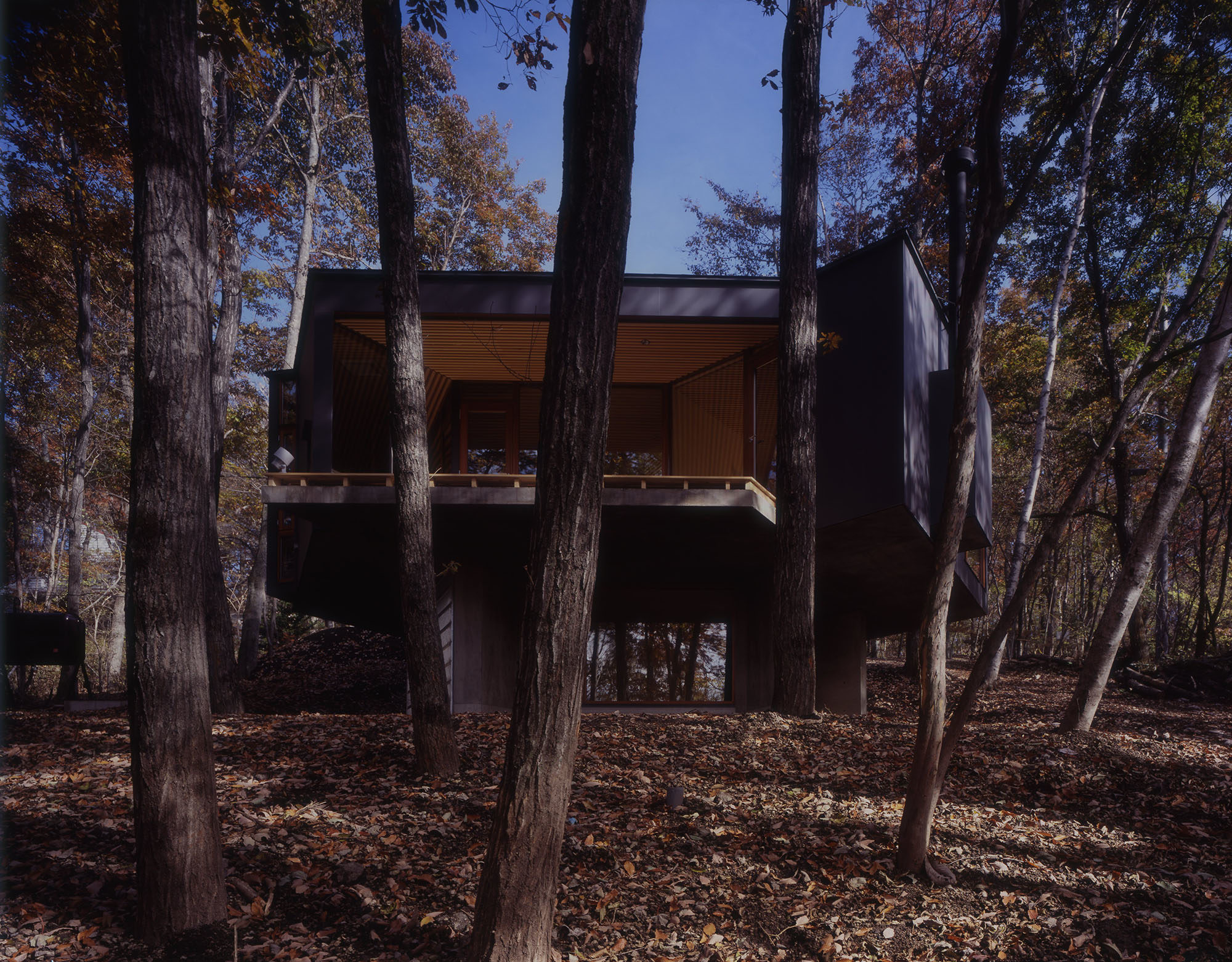 Villa Kaleidoscope
This was planned as a weekend house located on sloping land from where Mount Asama can clearly be seen and is in complete contrast to the client's city house. A specific request was "to be surrounded by trees and enjoy the vacation time". The plane is a double overlapping distorted hexagon. Mirrors and glasses attached to walls aligned at 120 degree angles reflect the outside scenery to multiple locations. "Cell Space made it possible to see the scenery that I love by looking at the interior of the building. When you move around the house the reflected scenery appears and disappears. The inside of the building surrounded by real and virtual image trees gives a sensation of looking into a kaleidoscope. It amplifies the enjoyment of beautiful scenery throughout every season".
Gallery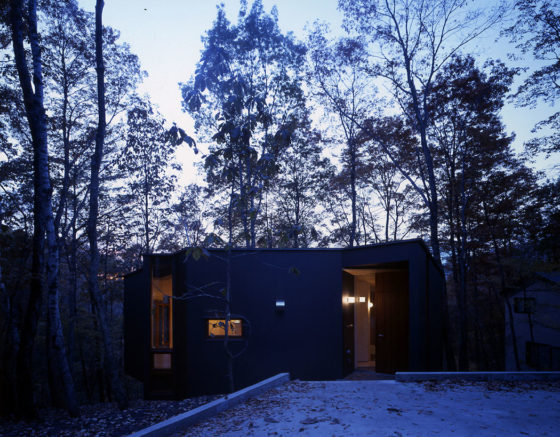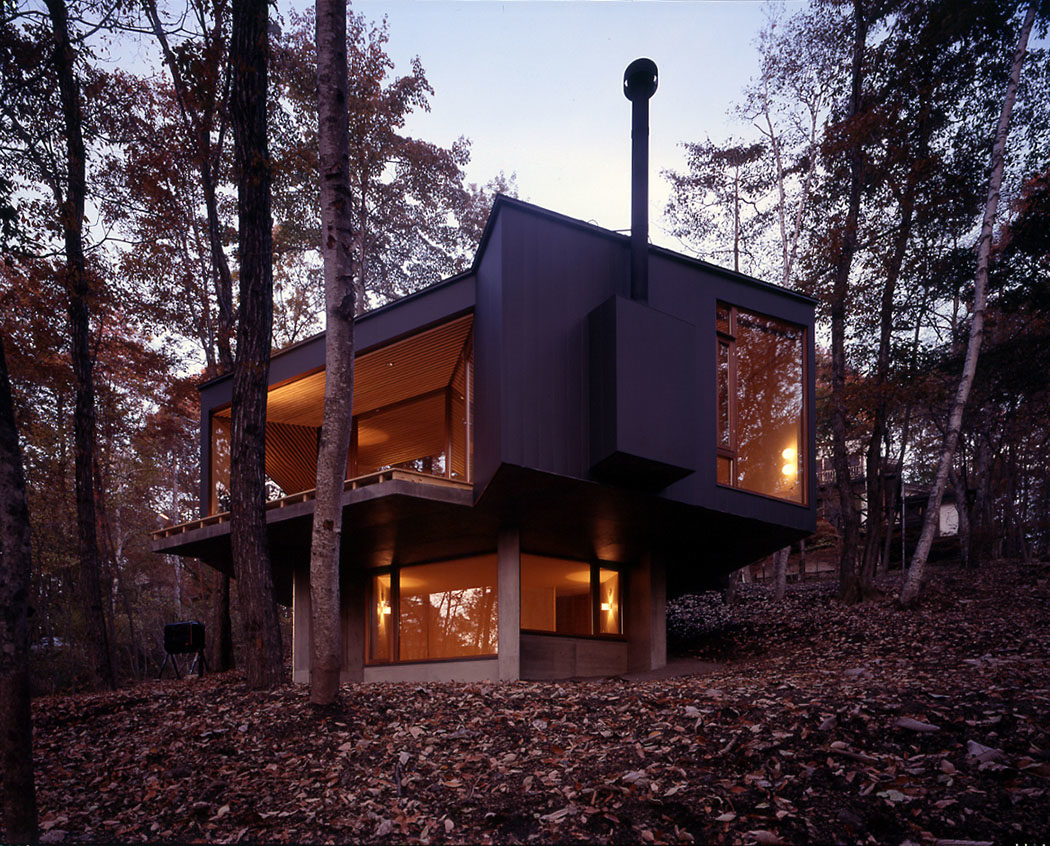 As a countermeasure against moisture from the slopes, the ground floor is reinforced concrete construction with the main floor raised from the ground.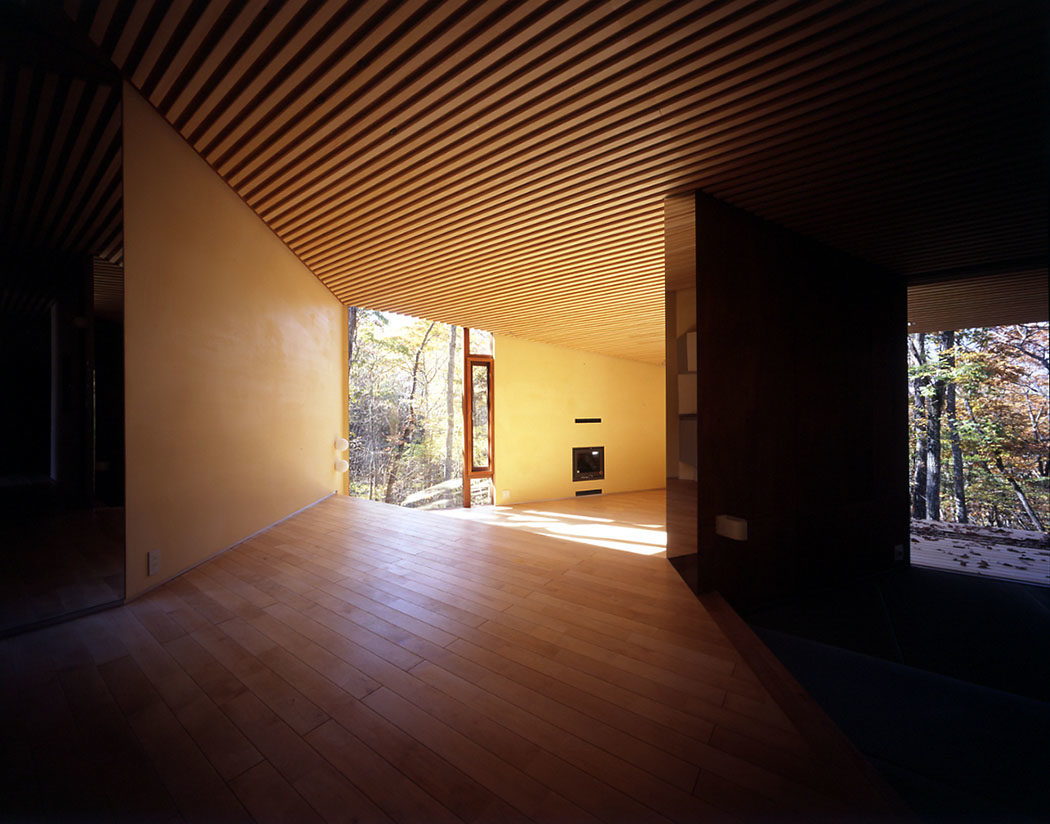 The angle of sun entry varies as time changes, similar to a sundial.
Outside of the double hexagon main area, there is a step up of about 50 centimeters on the floor, making it easy to see the outside scenery from the back of the building.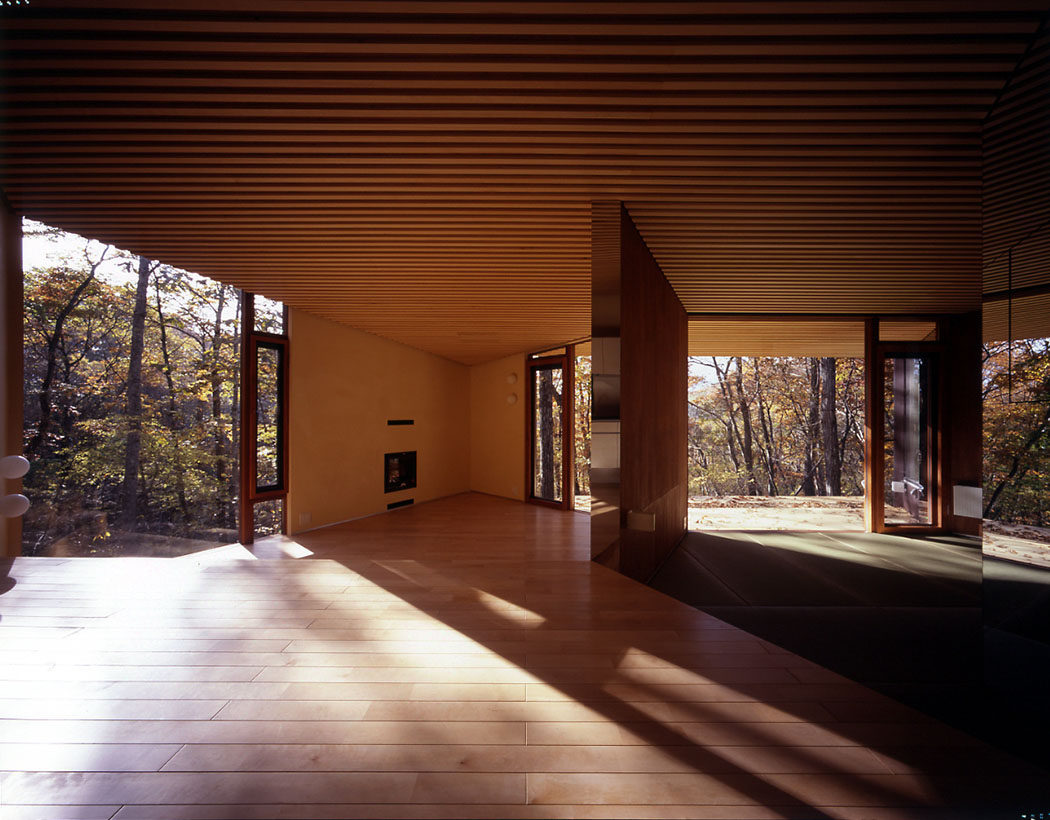 The fall colors and the interior of the room are matched to make the same color tone.
The outside scenery is amplified and reflected on the mirrors mounted in the room.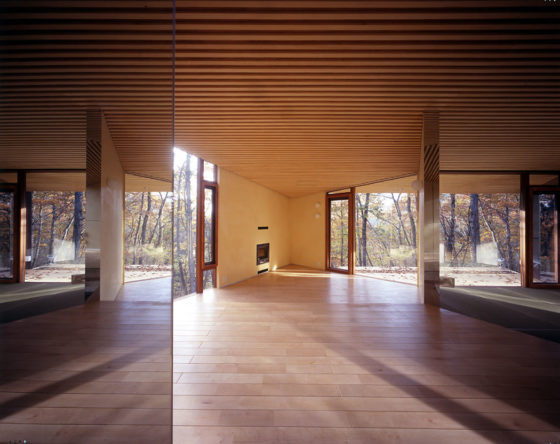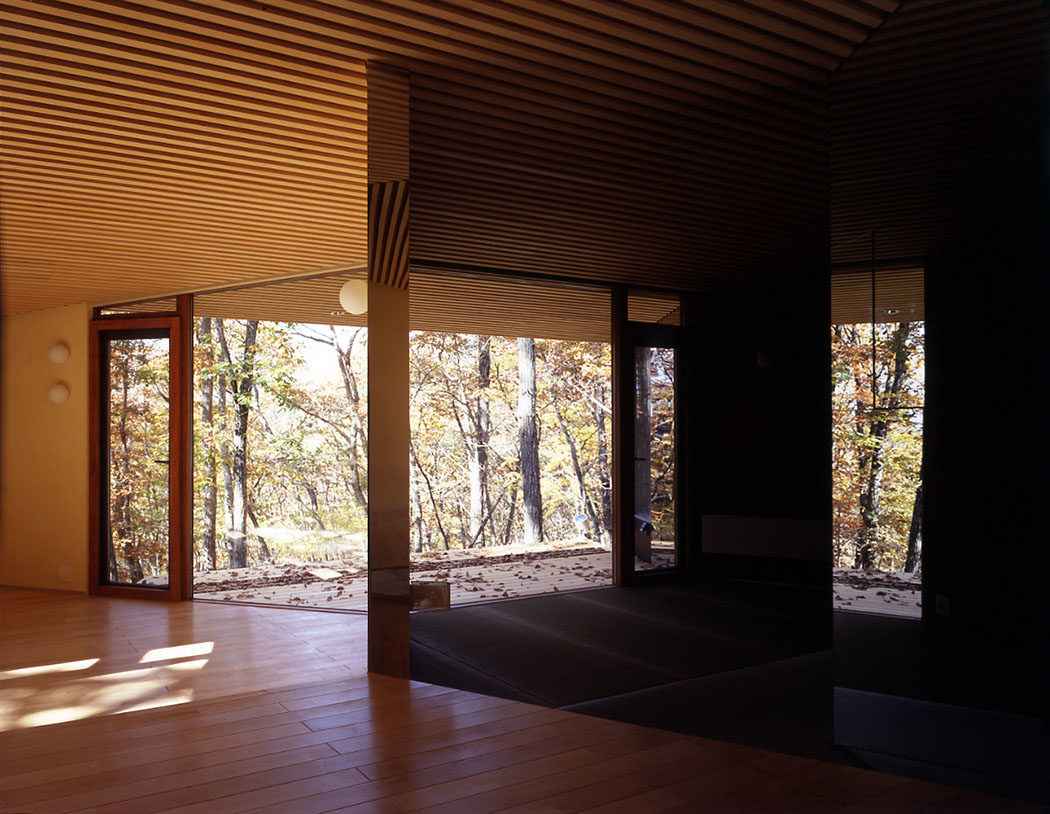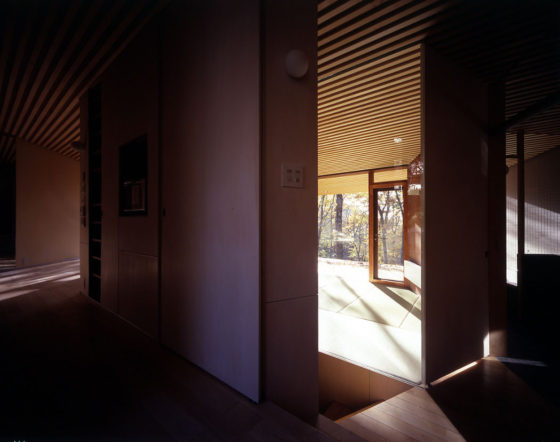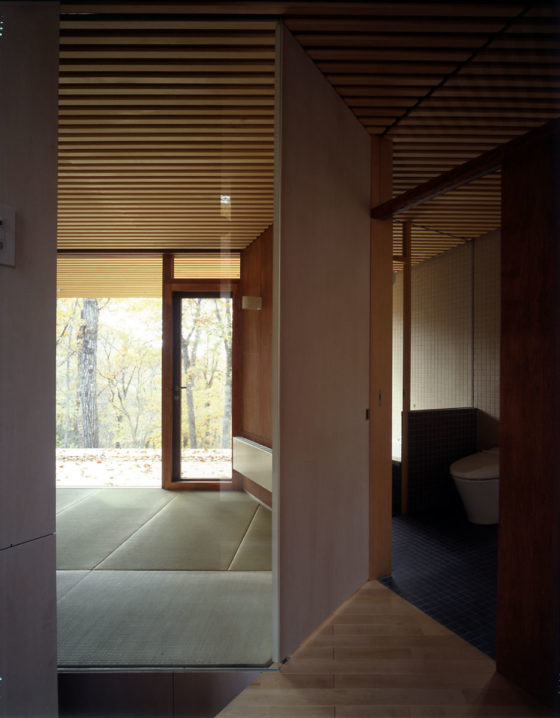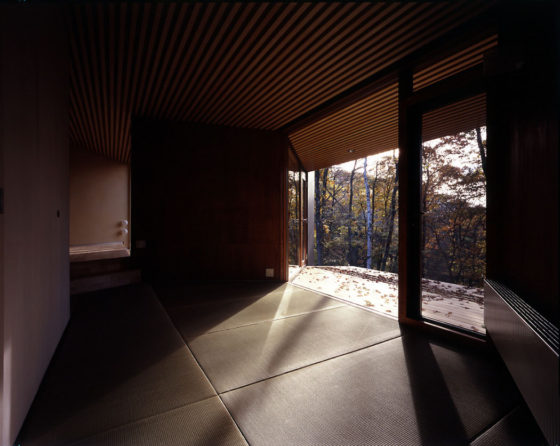 The space inside of the hexagons has tatami flooring.
You can feel that you are facing in any direction, surrounded by trees whichever way you gaze.
The changing shadows and reflections of light track the passage of time.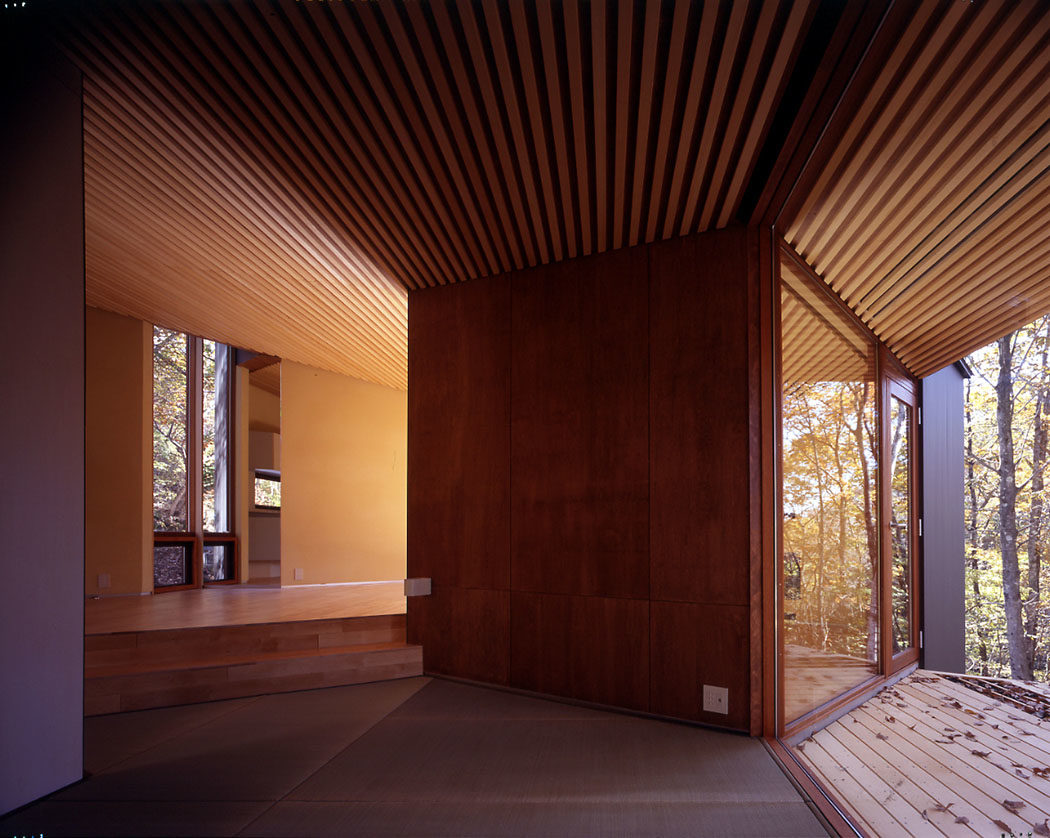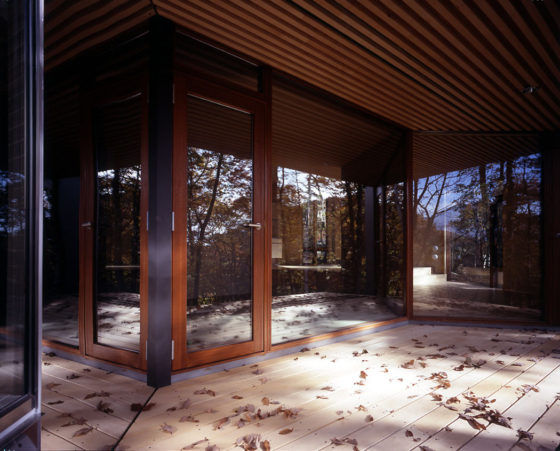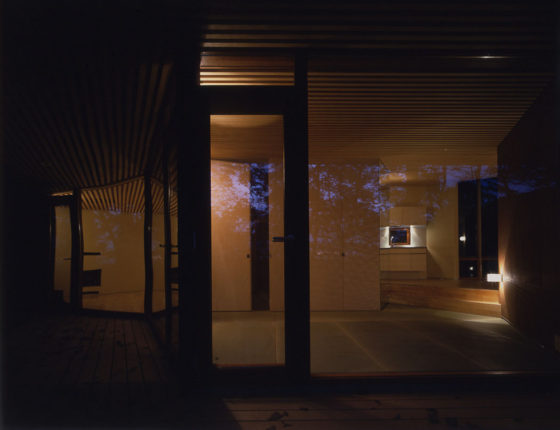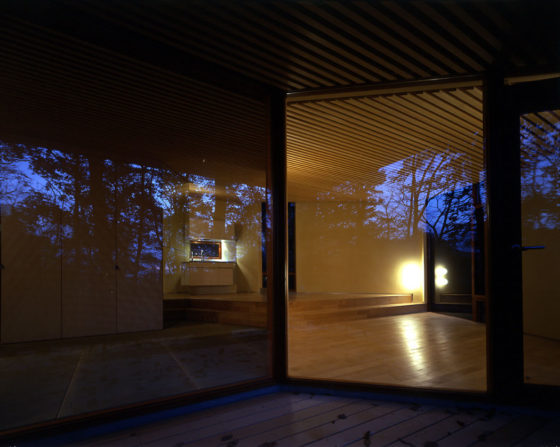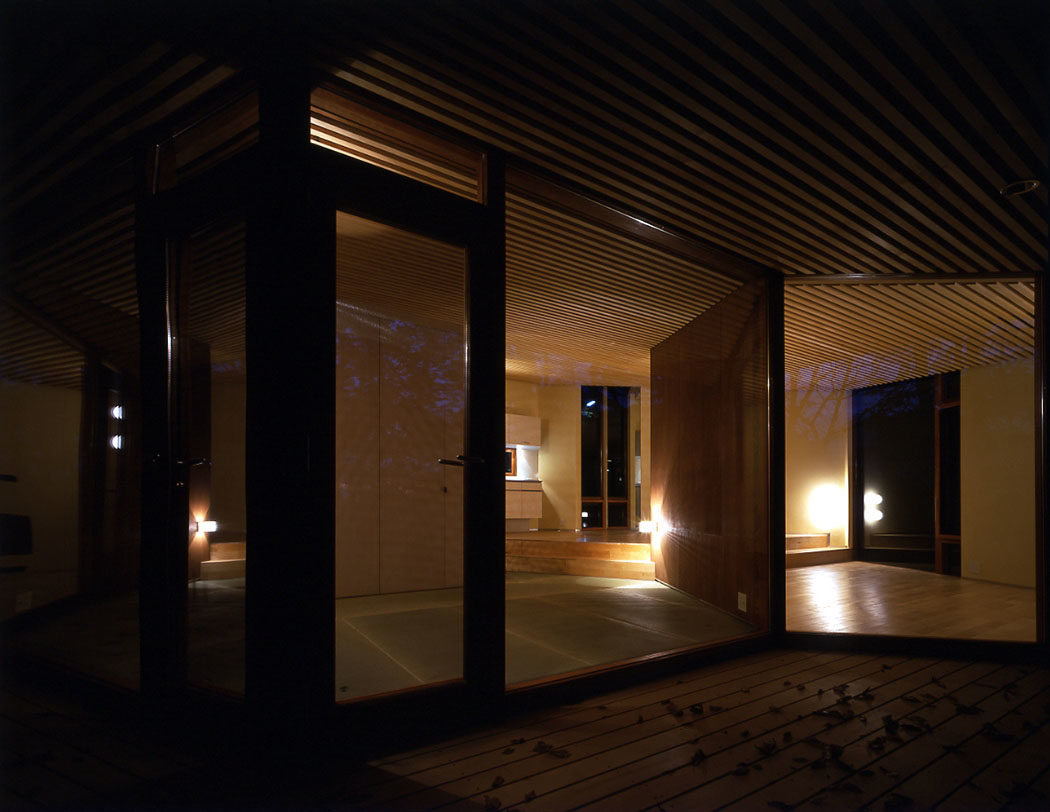 Information
Location

KaruizawaNagano Prefecture

Type

Villa

Structure

Timber frame and reinforced concrete, 2 stories

Site Area

768.47m²

Design Period

September 2004 - March 2005

Construction Period

April 2005- November 2005