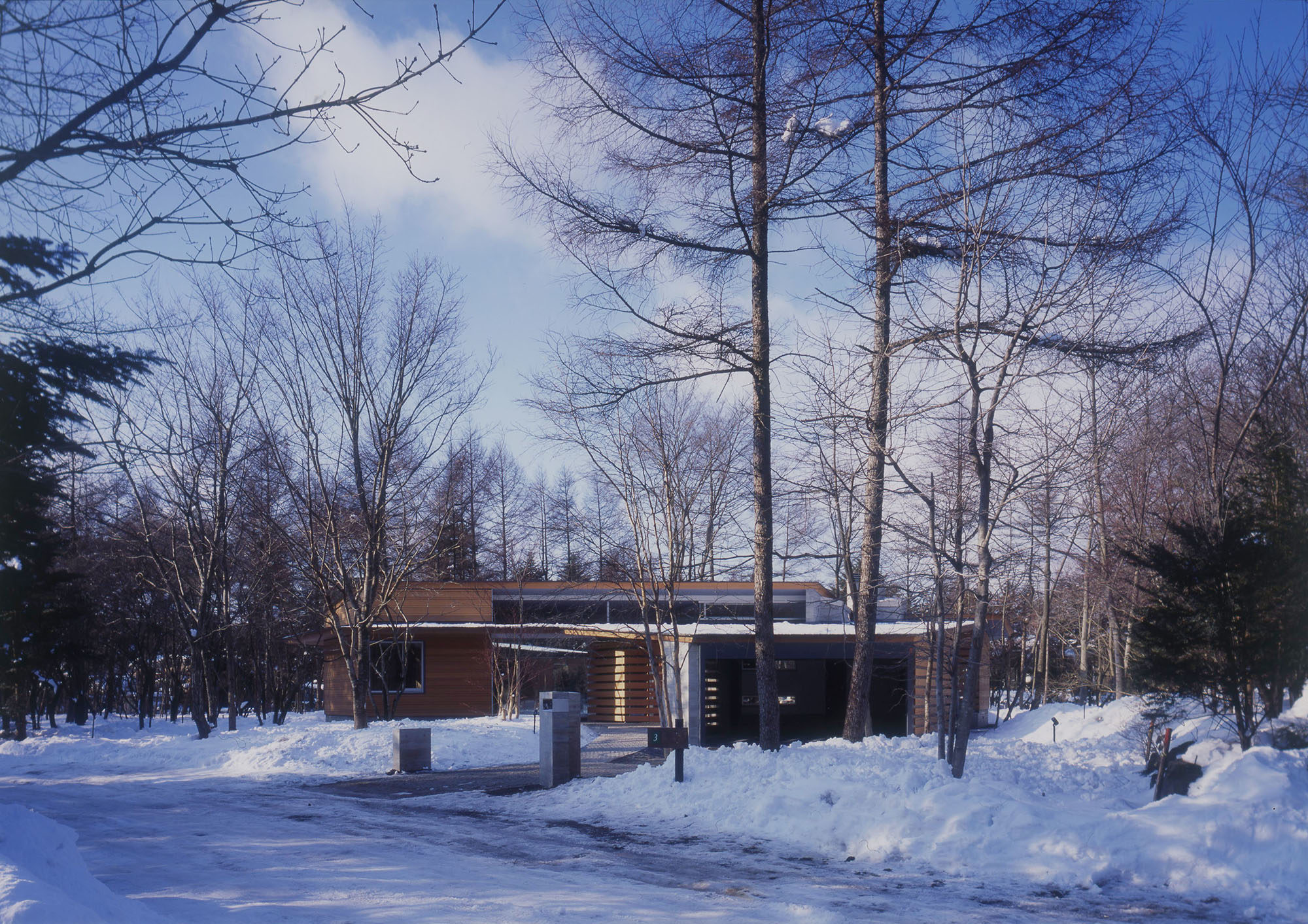 Villa-120°
This is a weekend bungalow where the eaves extend out, appropriate for rainy Karuizawa old town.
The plane is composed of obtuse angles of 120 degrees based on an isogrid like a honeycomb.
Compared to a right angle, a 120 degrees angle, creates a rich space that is free and open to people's movements.
Some features are a large meandering living room and dining room, an entrance that is separated from the main hexagon, a long corridor with folded glass walls, a small curved toilet and an asymmetrical terrace that overhangs the garden. Inside the building hundreds of 120 degree angles are used in the structure from plane to fine detail. These form diverse spaces and sequences, linking the natural scenery and the building space.
Gallery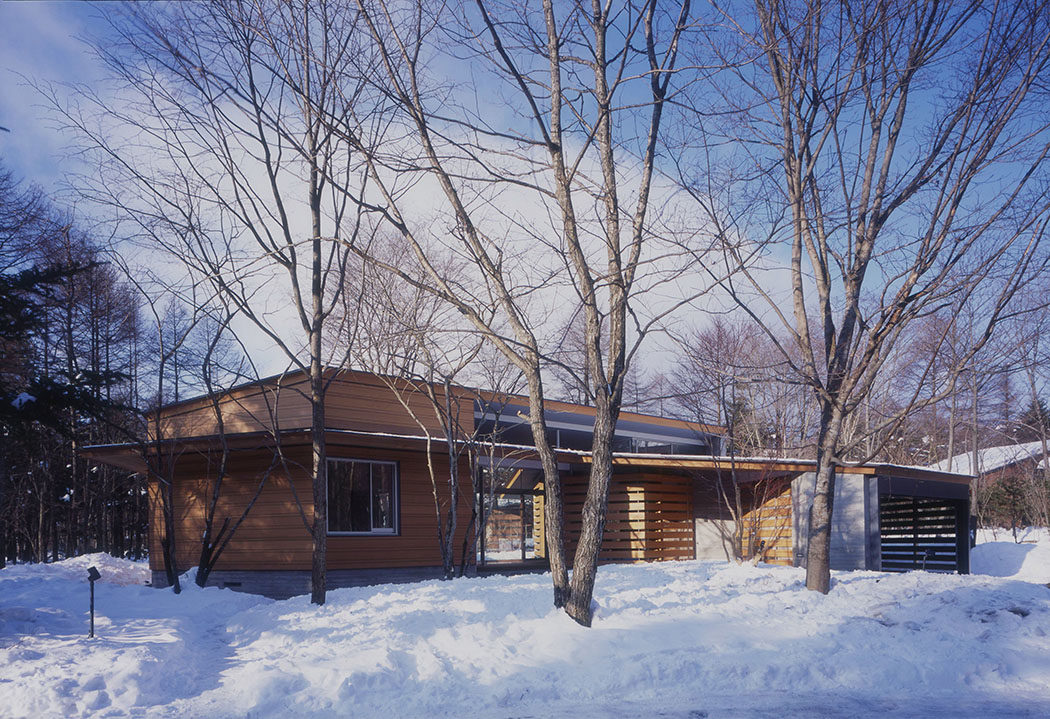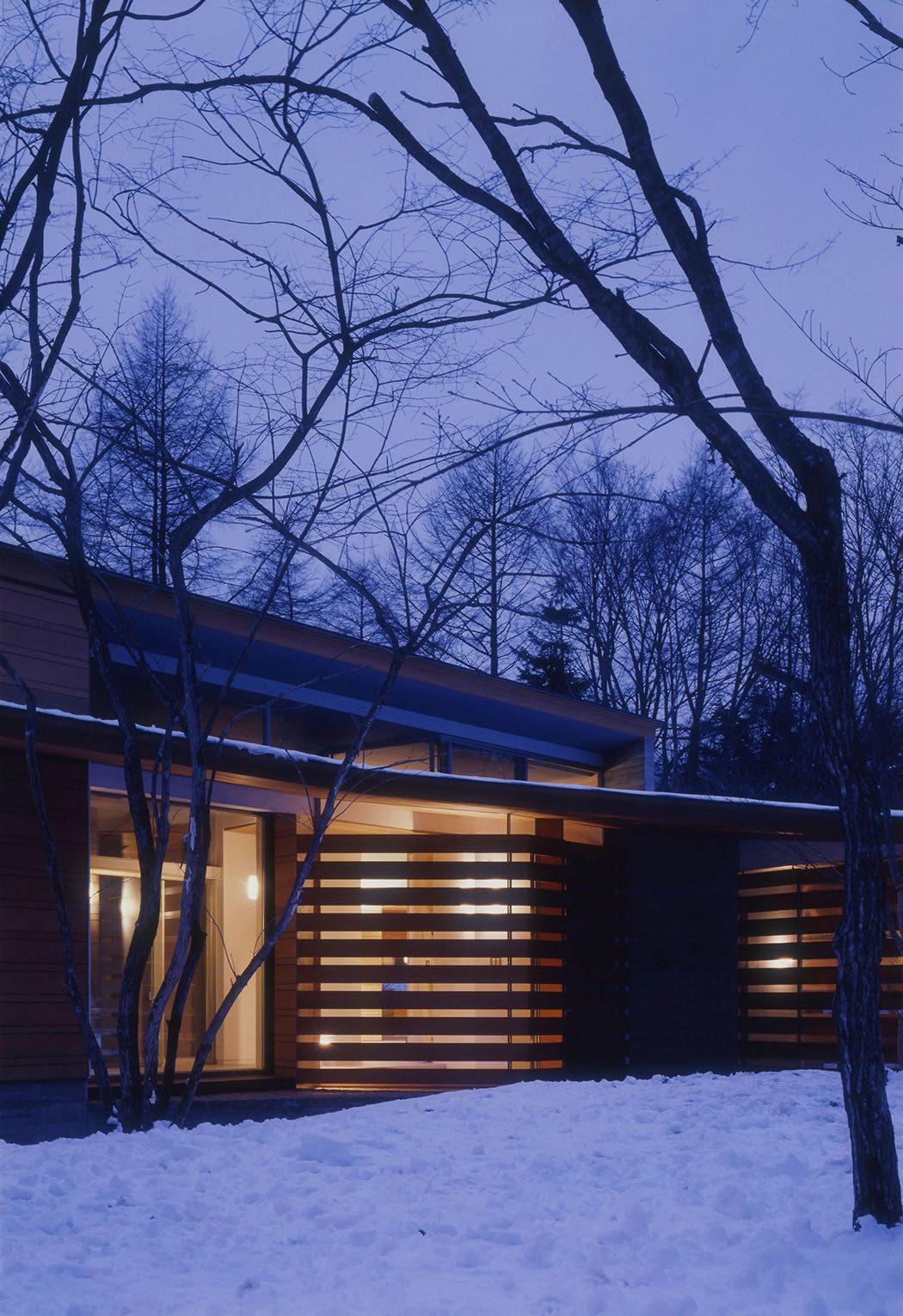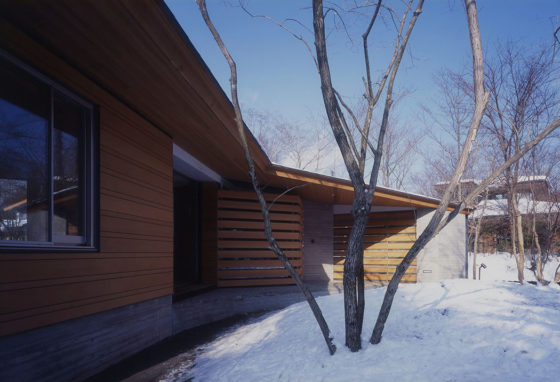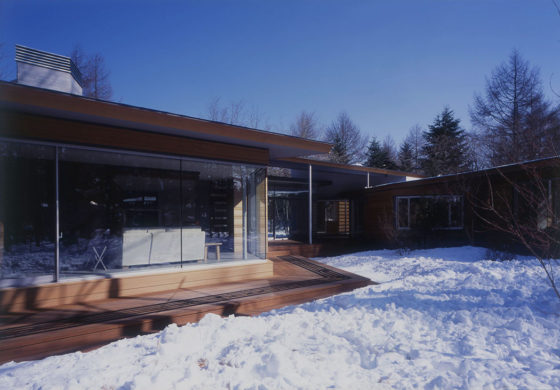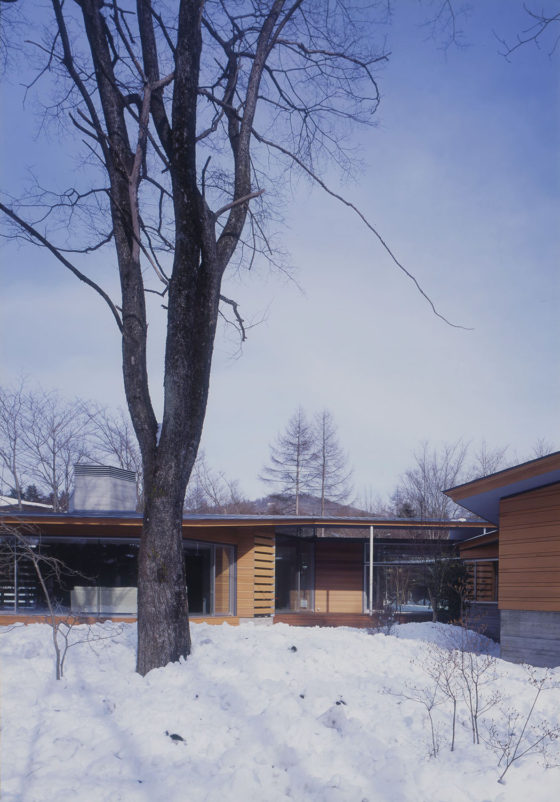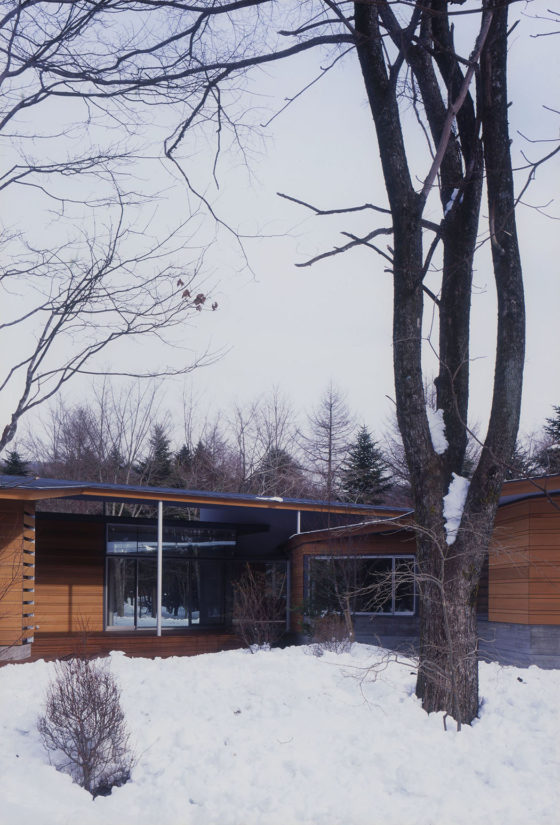 The public building and the private building are orientated at 120 degrees to each other and have a direct view of a large feature tree. The terrace, running along the front of the buildings, is sheltered by a large overhanging roof.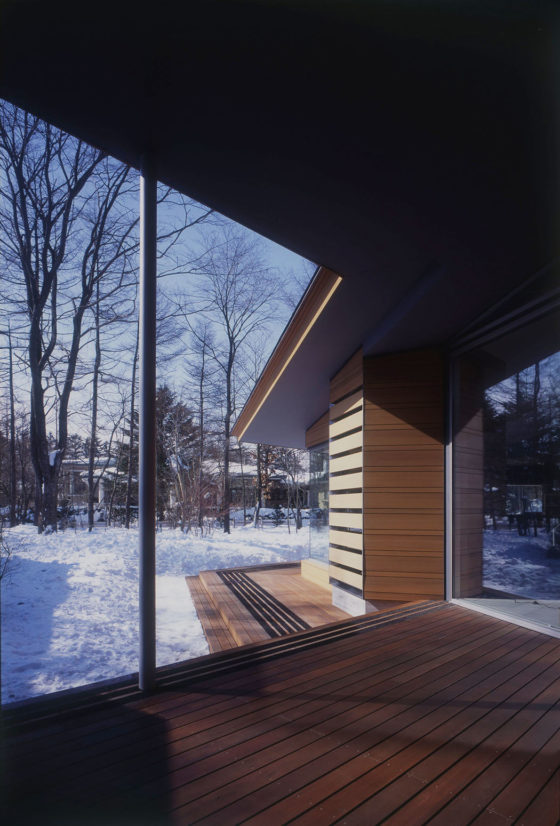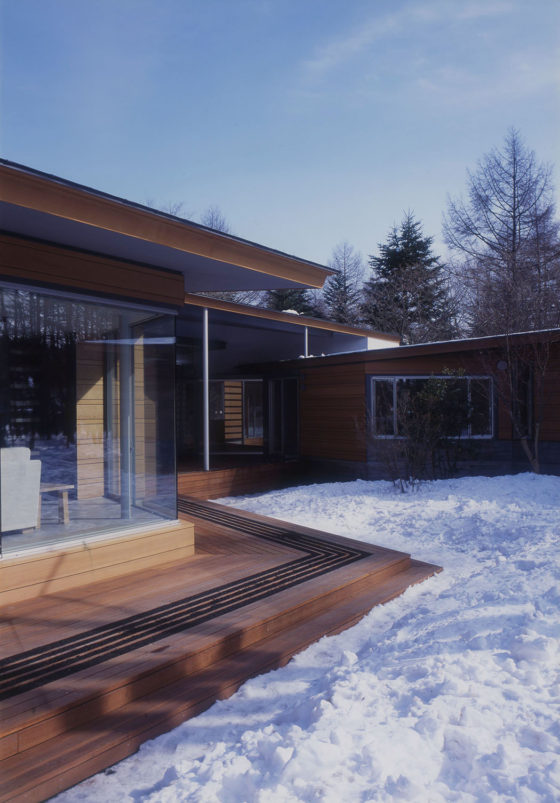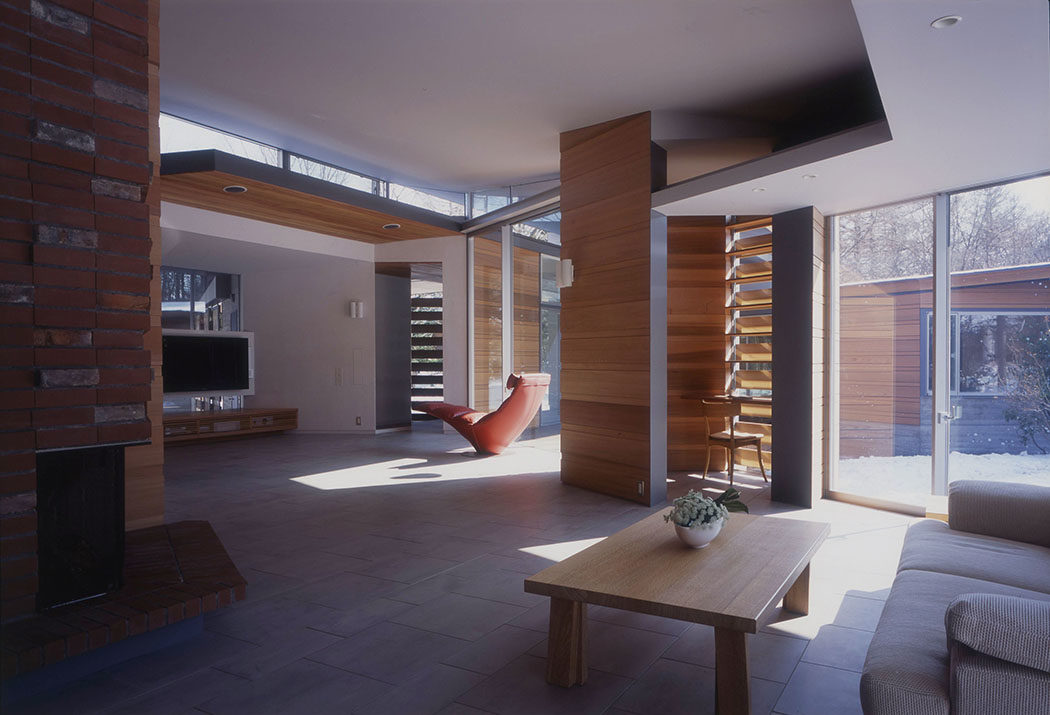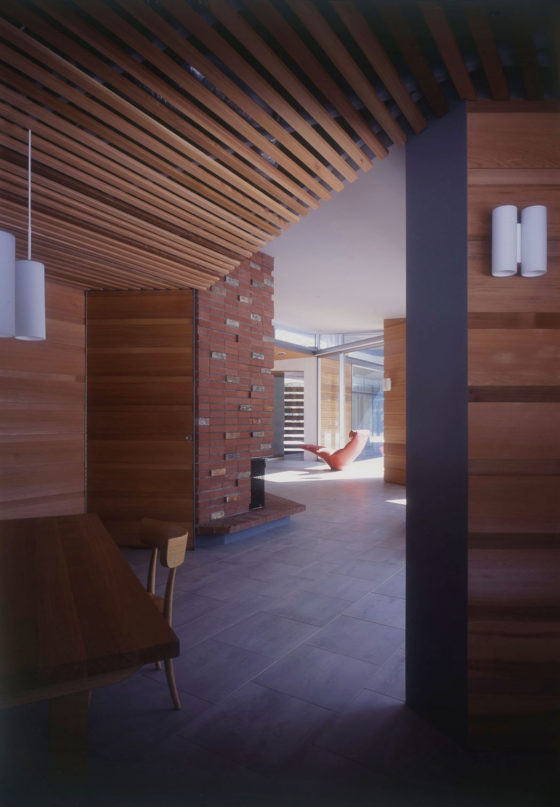 The villa is used all year-round and the interior is lined with warm materials to feel pleasant in the cold winter.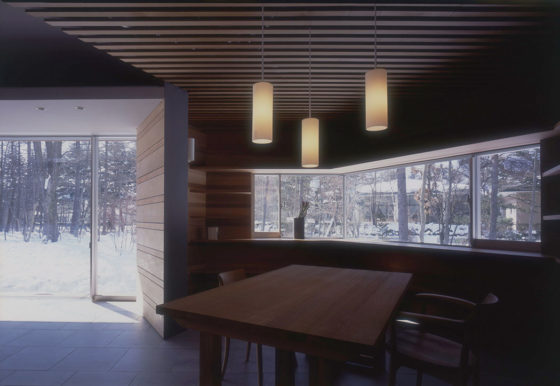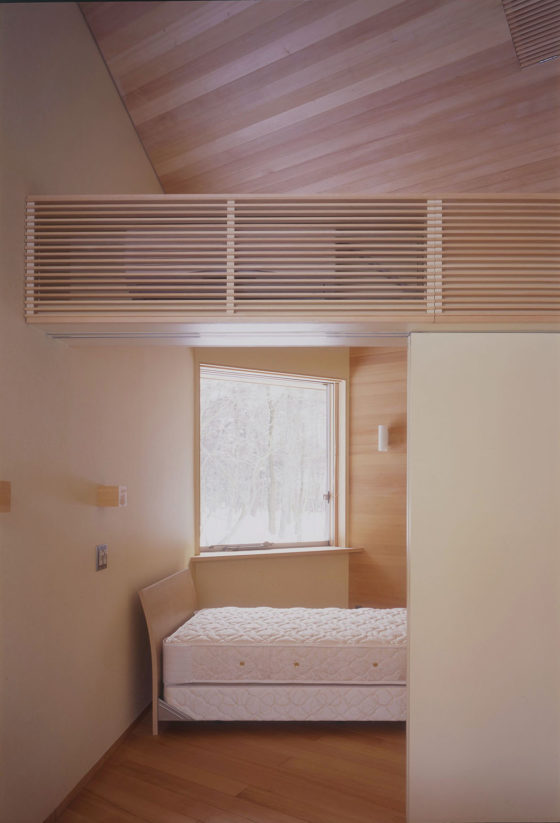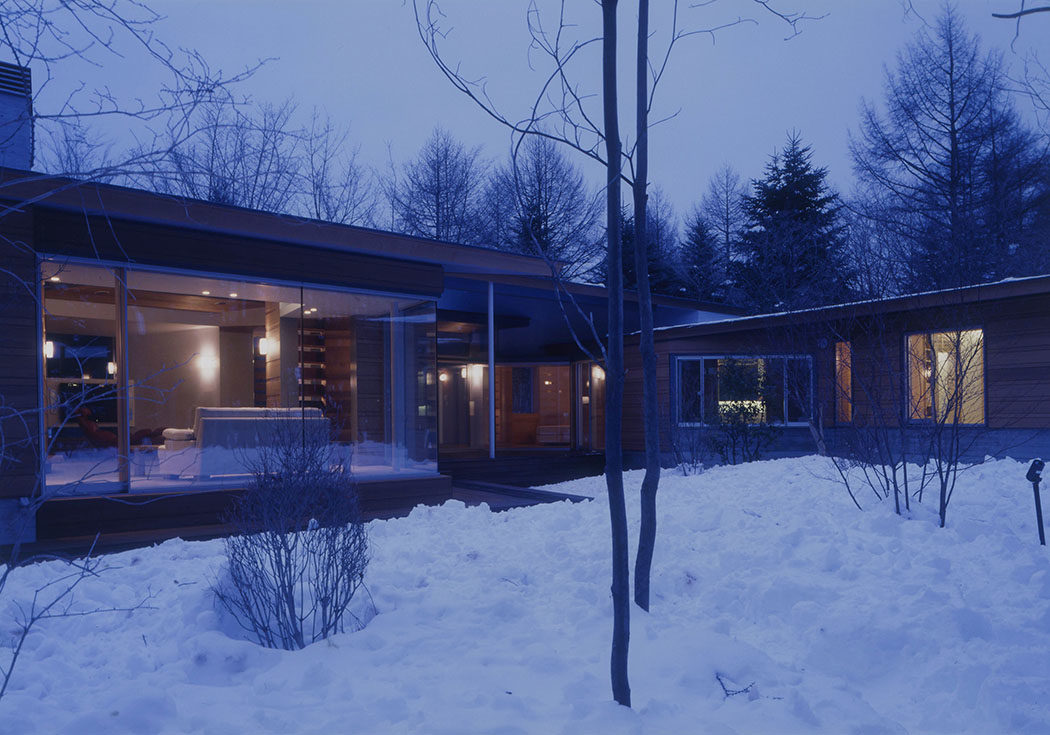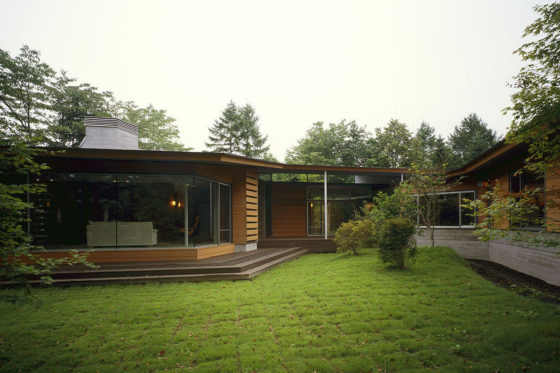 Fresh Green Season
The terrace is formed from two lengths at an open, 120 degrees angle to each other along the south side of the buildings and the lawn garden.
A large roof overhangs the terrace so that it can be used even in the heavy rain frequently experienced in Karuizawa.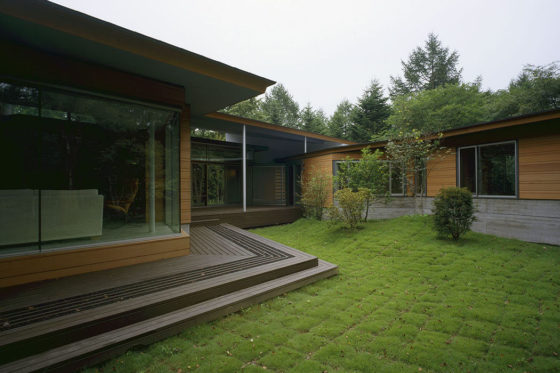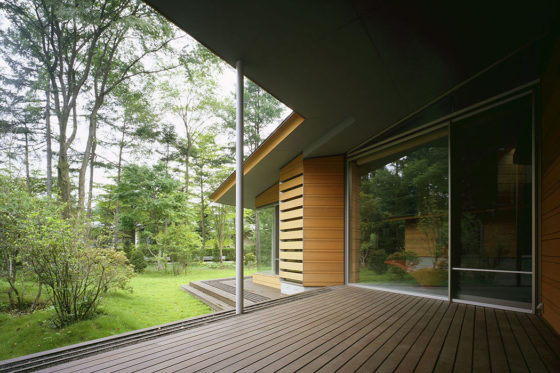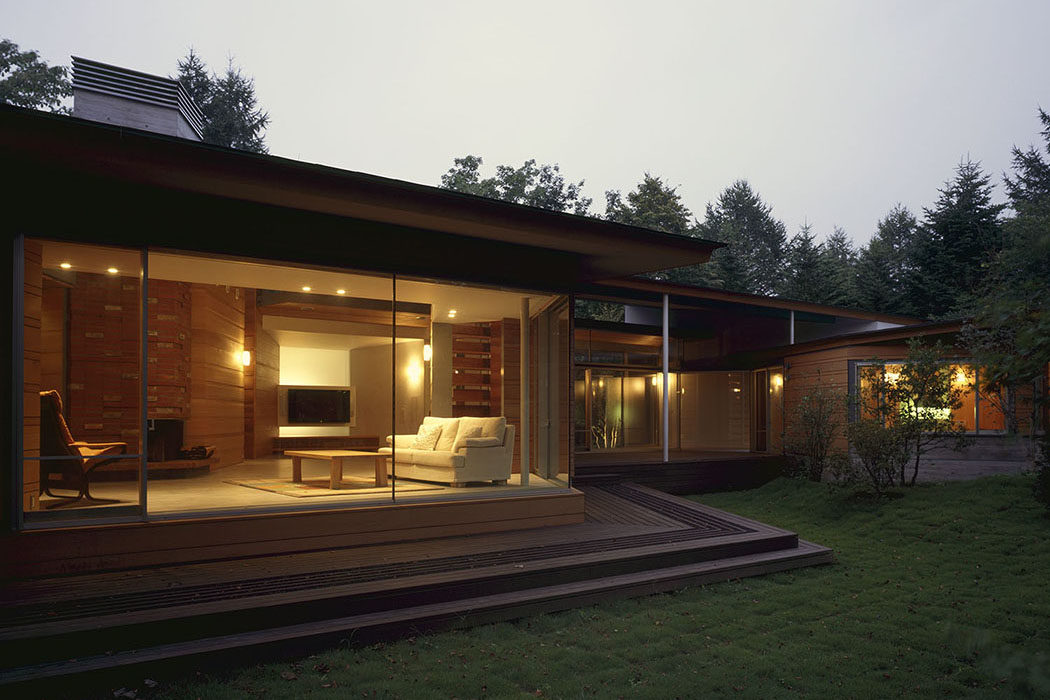 The stone pavement continues along the approach path to the entrance of the villa.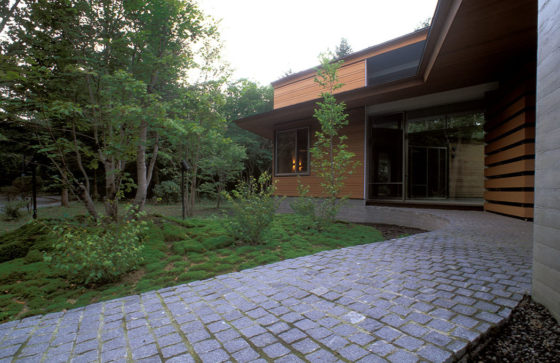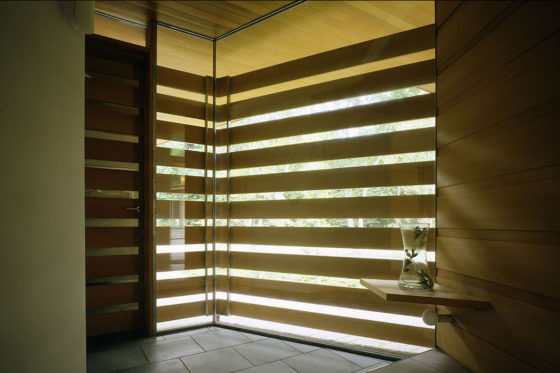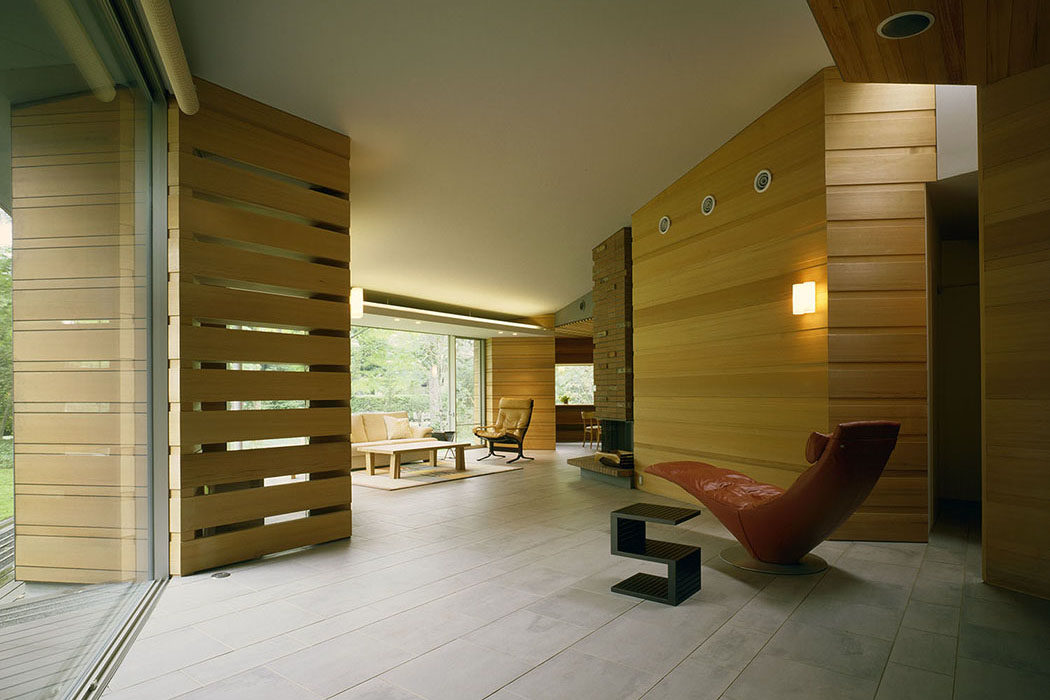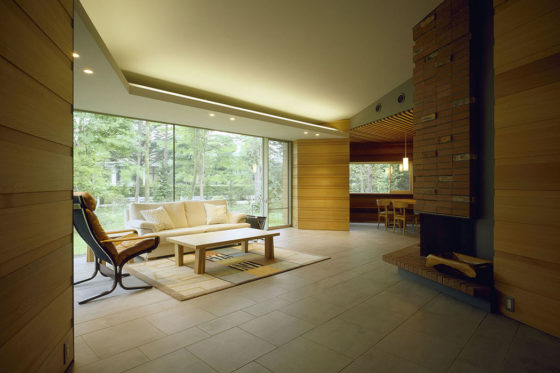 The living room is shaped like a gently meandering river.
The dining area is surrounded by the open living room with fine red cedar walls and the feature fireplace is custom built with fine red antique bricks.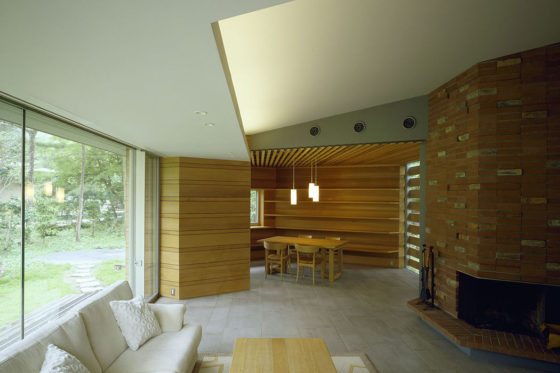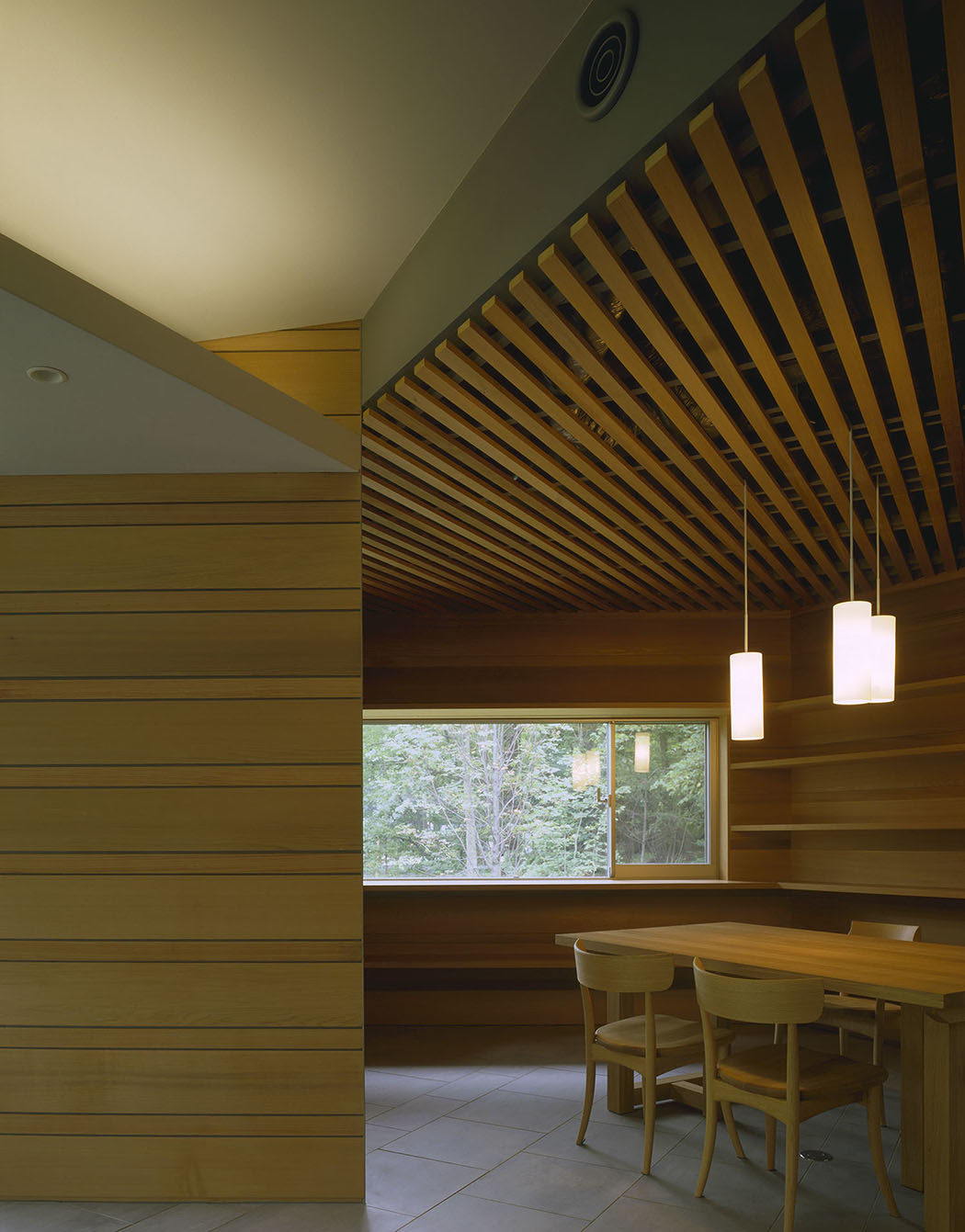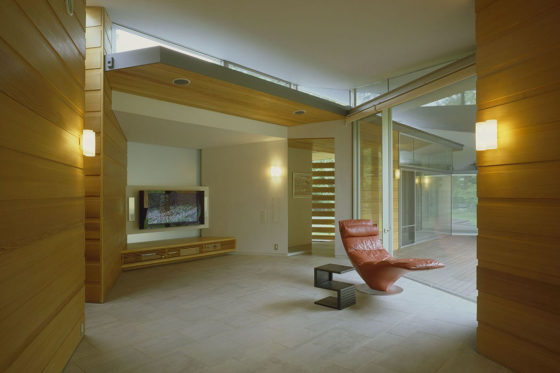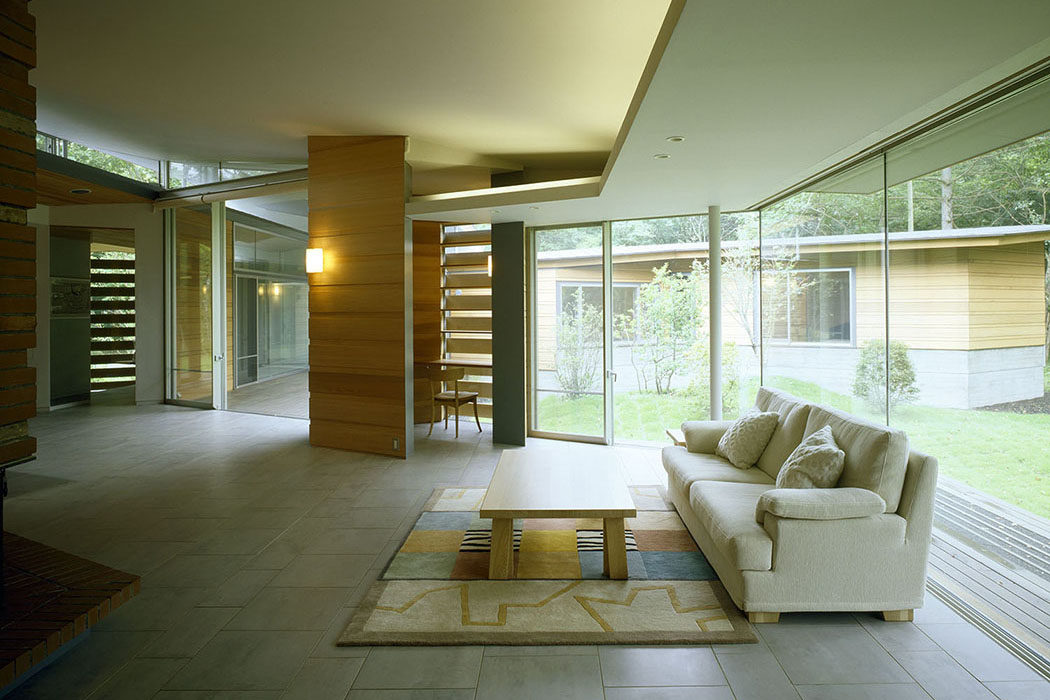 Information
Location

Karuizwa Nagano Prefecture

Type

Villa

Structure

Reinforced concrete, Steel framework 1 story

Site Area

1,485.77m²

Design Period

September 2003 - March 2004

Construction Period

April 2004- January 2005