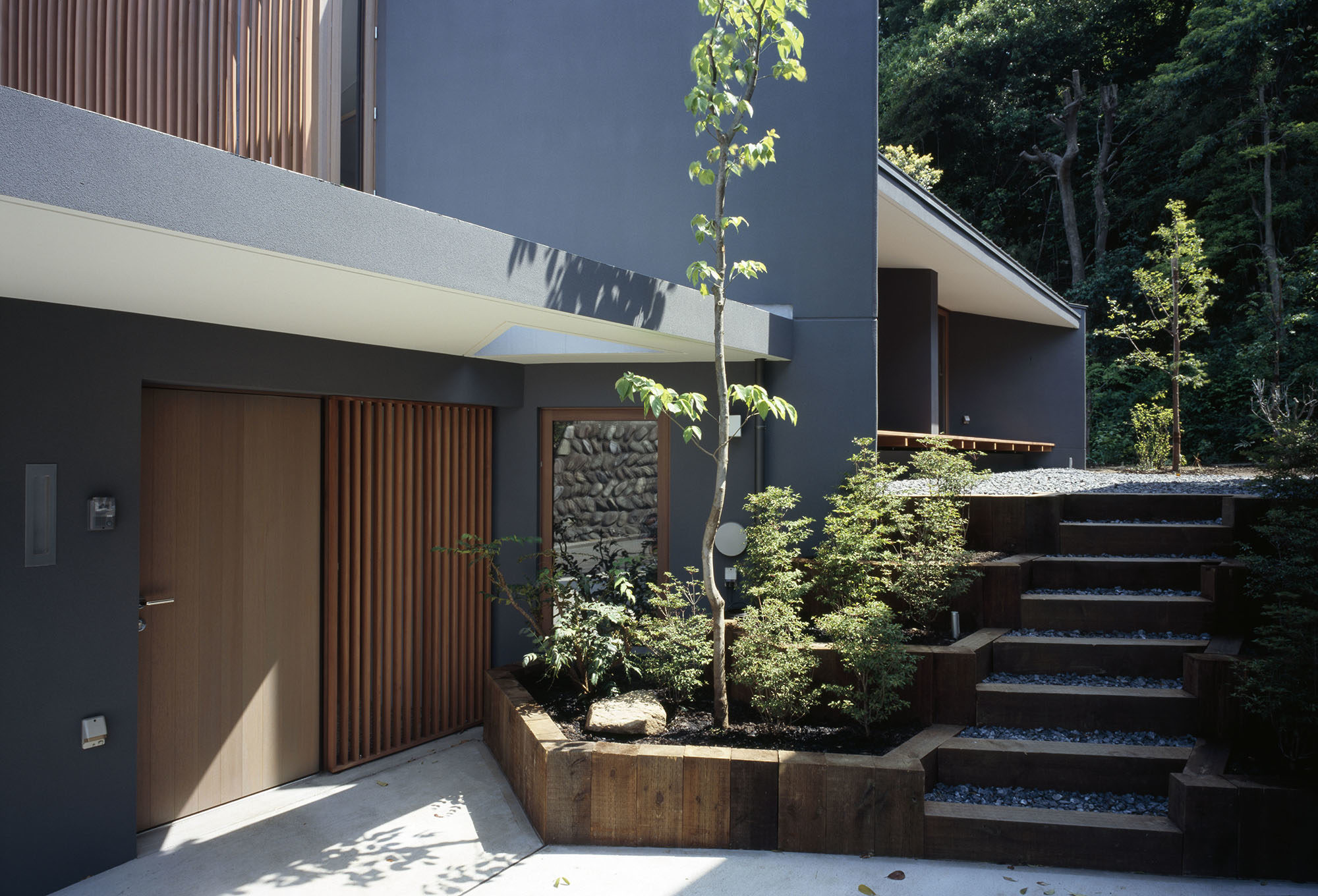 Diagonally Facing Households B
The commission was to design a two-generation, two household property at the foot of the mountains in Kamakura, ancient capital of Japan. The two households face each other across a garden positioned on a diagonal of the land; one villa is for the parents' use and the other is a residence and studio for their son and daughter-in-law. The perception of distance to the mountains and to the city can be influenced by placing the households diagonally and make it an attractive living space closely connected with nature. Both interiors are fluid one-room spaces with a varying ceiling height due to two-part intersecting roof. Adjusting the ceiling height and the room width ratios creates very different areas.
The relationship between the two houses is filtered and buffered by the intervening garden and can be changed by adjusting the windows and sliding doors and their surrounds and openings.
The outline of the roofs follows the ridgeline of the mountains so you can feel the mountains obliquely across the house. Through the clearance of the intersection of the roofs, light can shine into the rooms and you can feel the mountains behind. In order to ensure sunshine in winter, the slope roof of the family house is lower towards the atelier dwelling, and the eastern sun enters the atelier dwelling through the roof, providing good quality light for the studio. The family house has a mountain view and sunshine from above the mountain ridge through the opening orthogonal to the eastern facing slope.
Gallery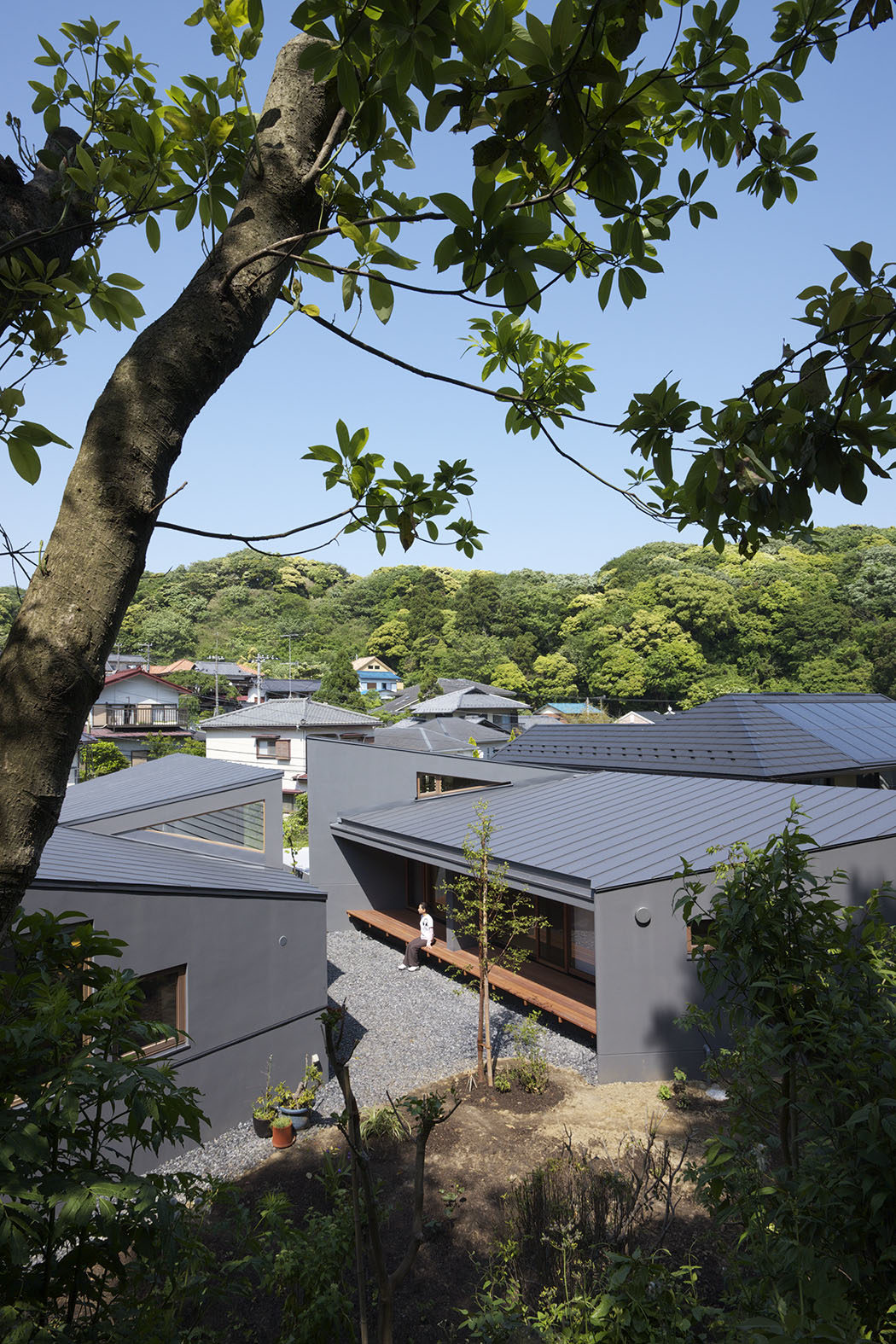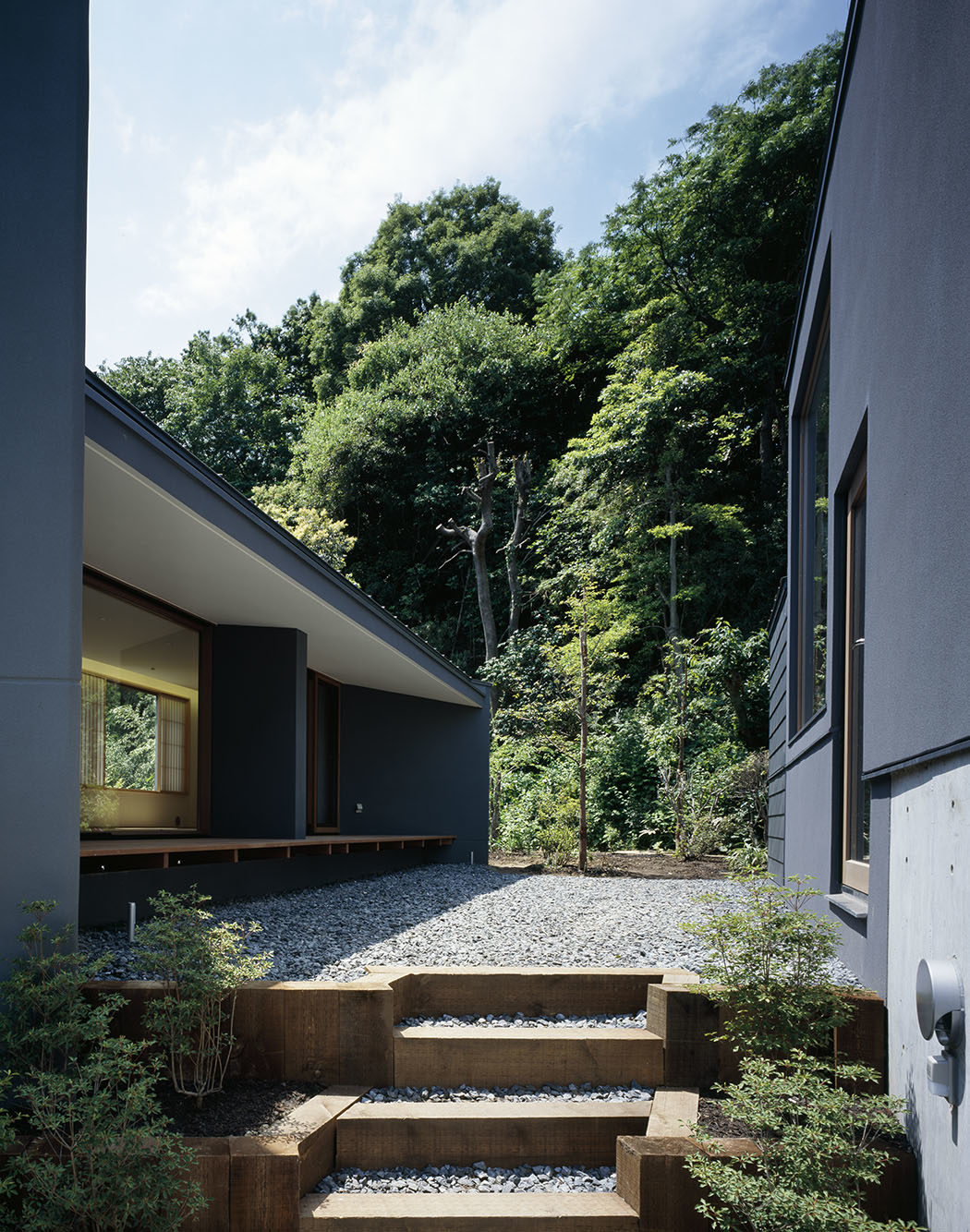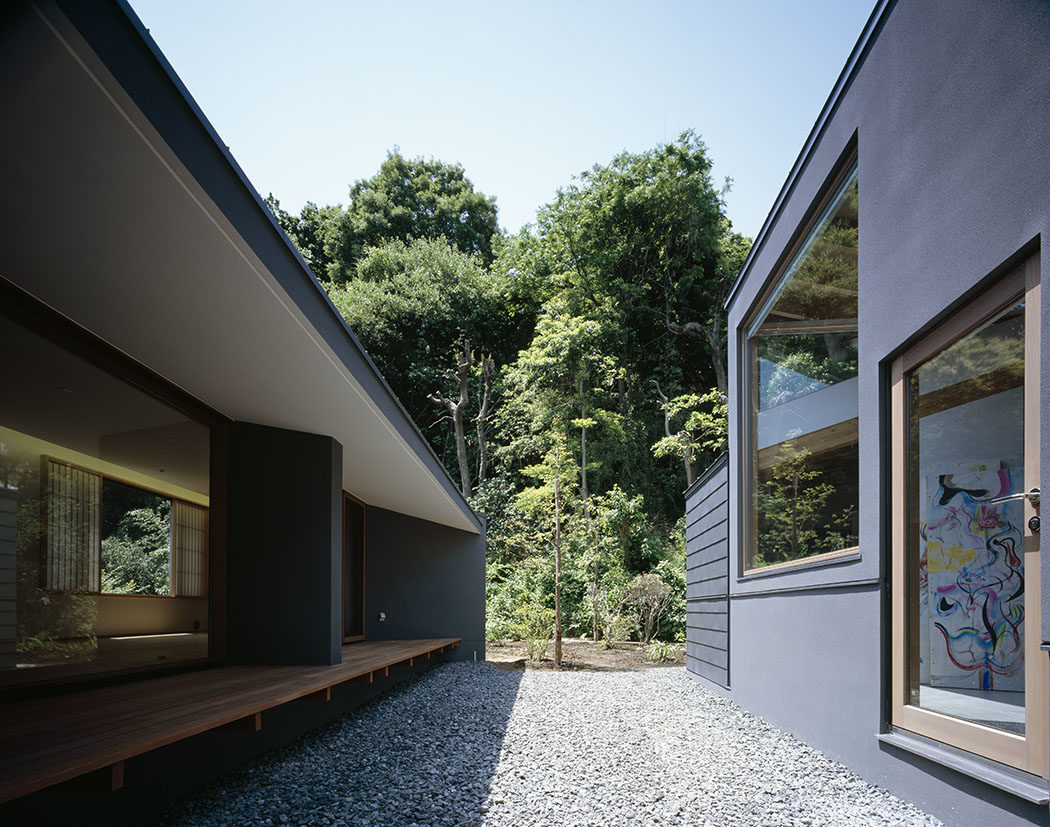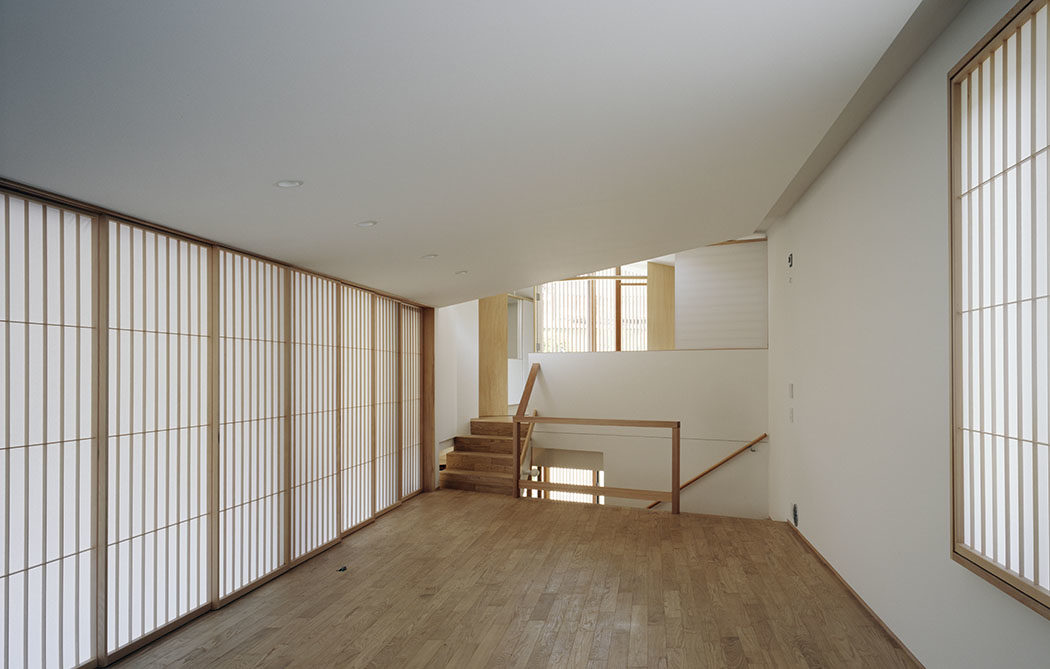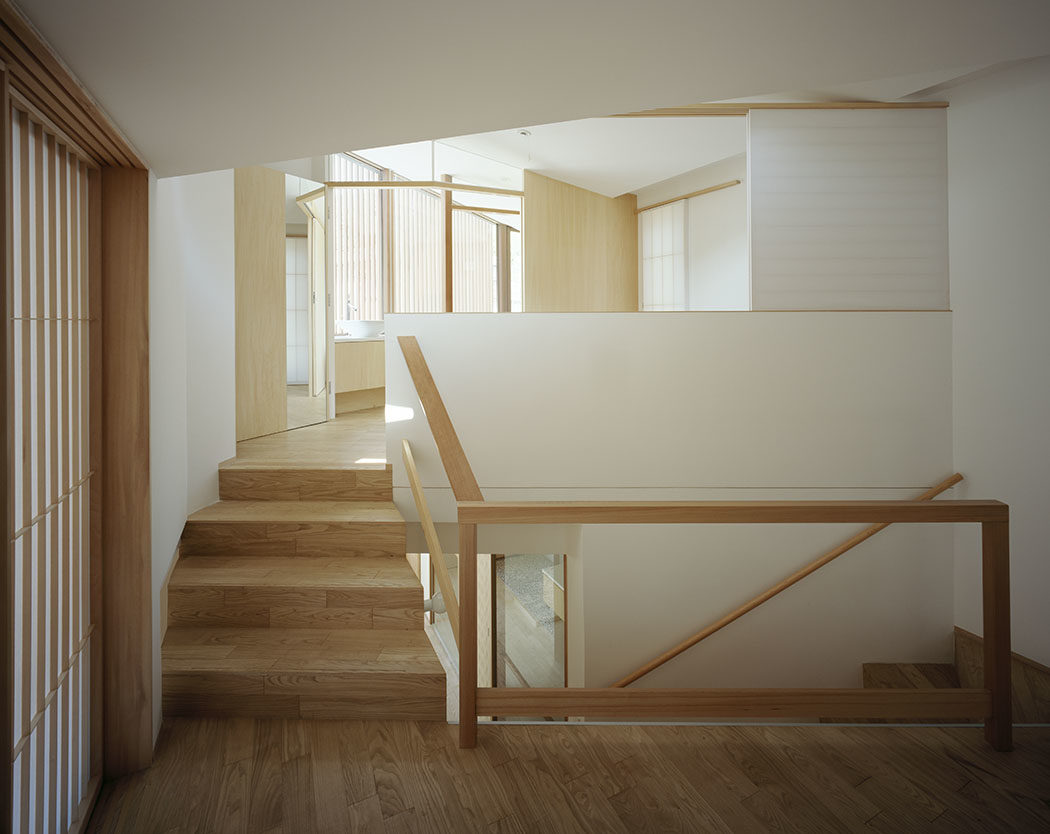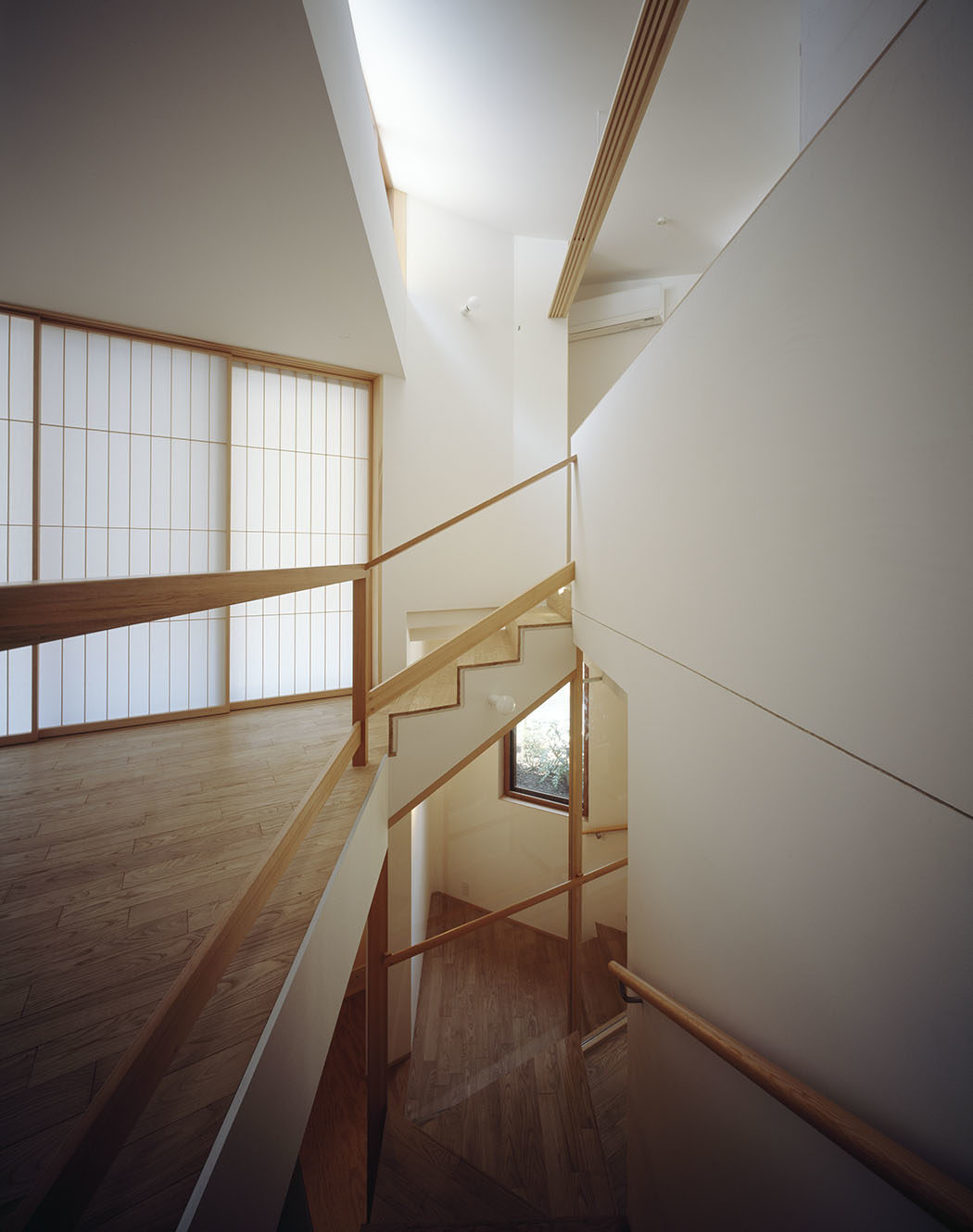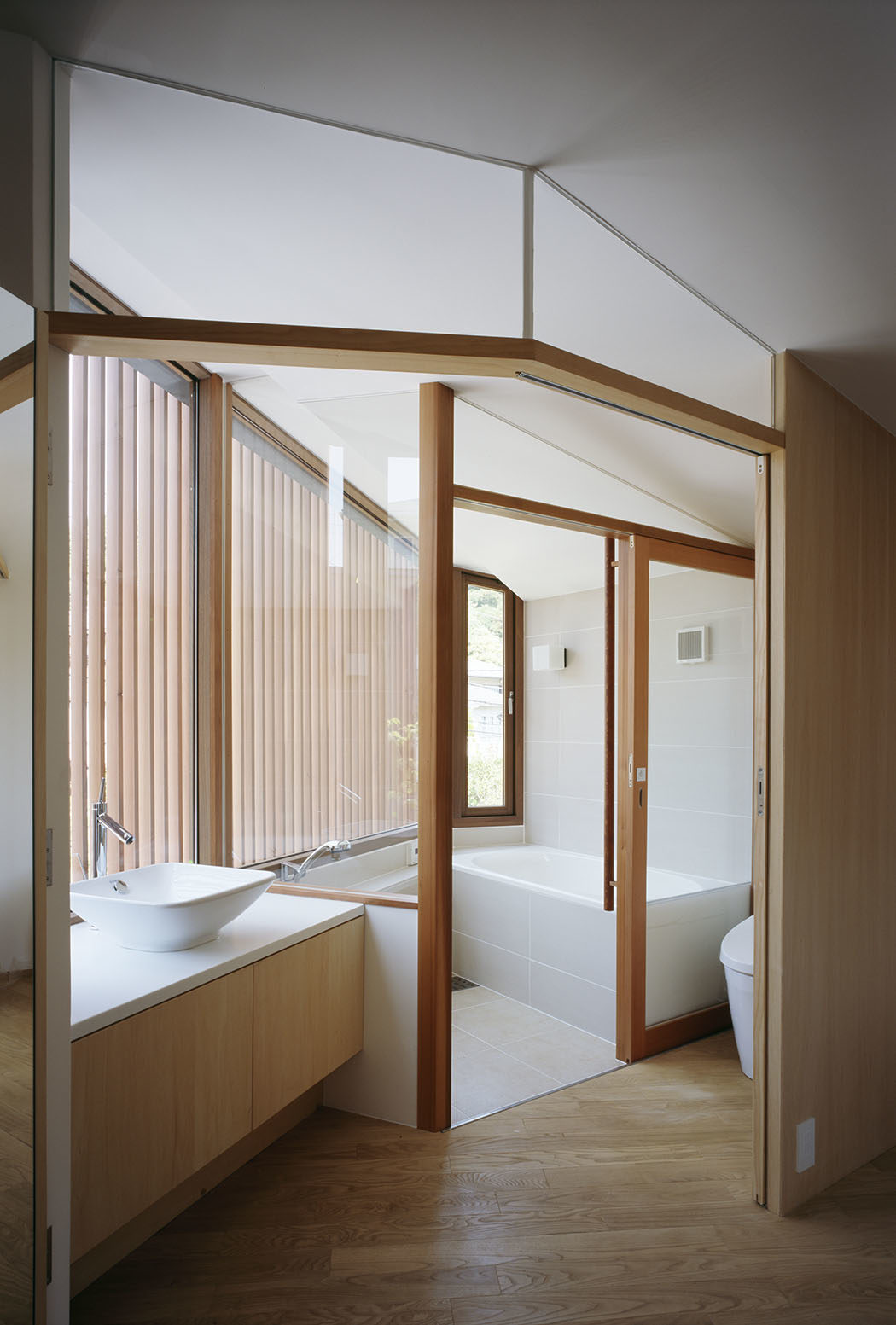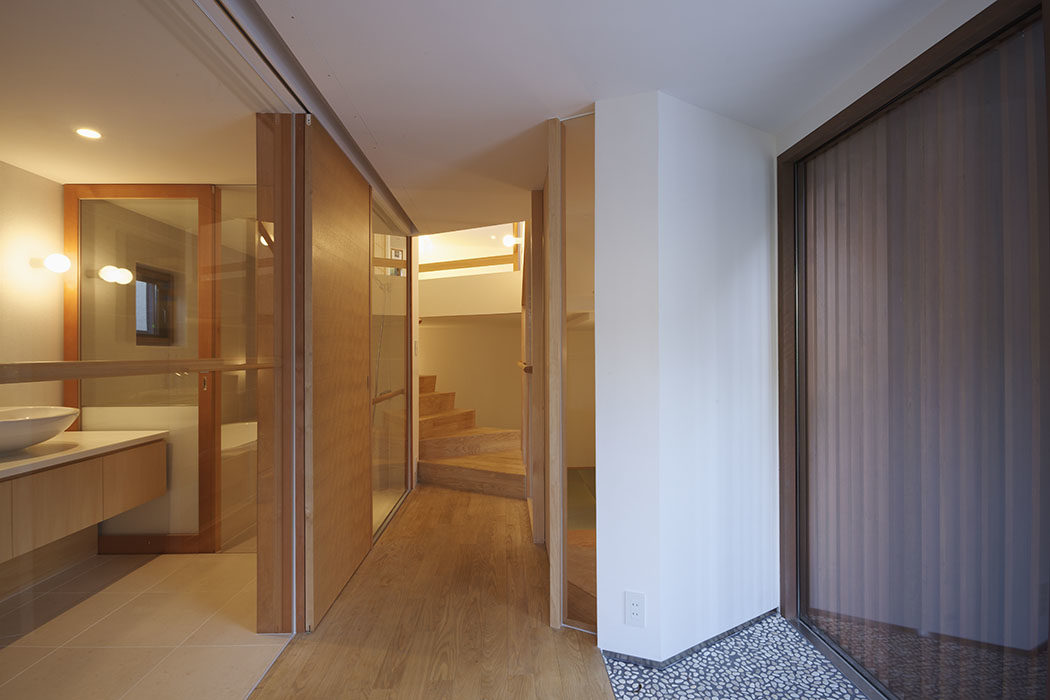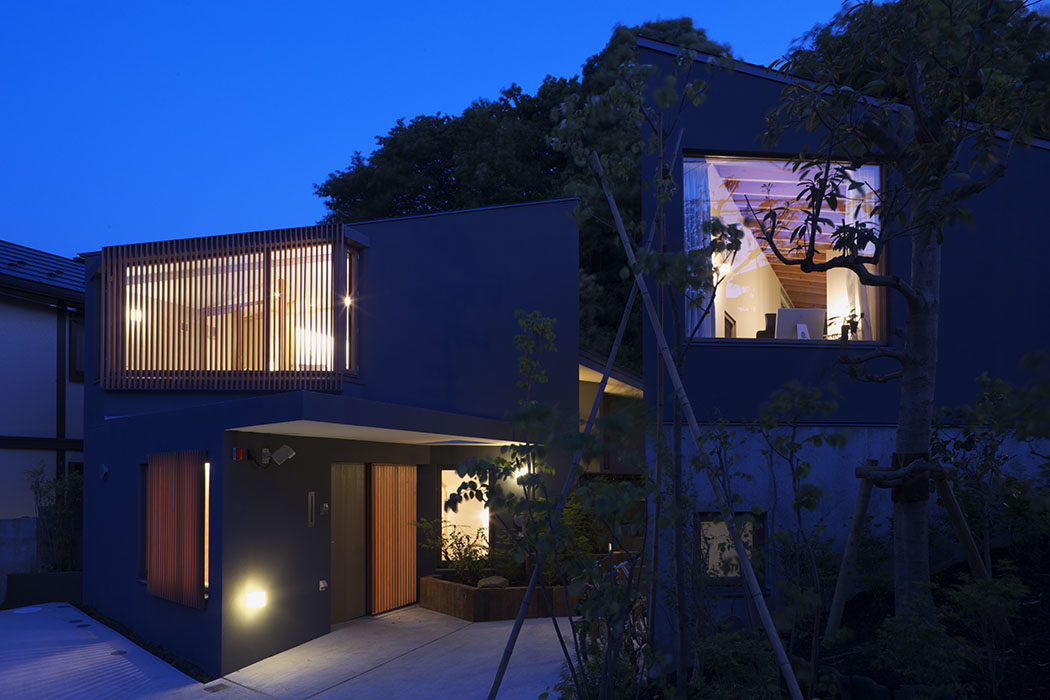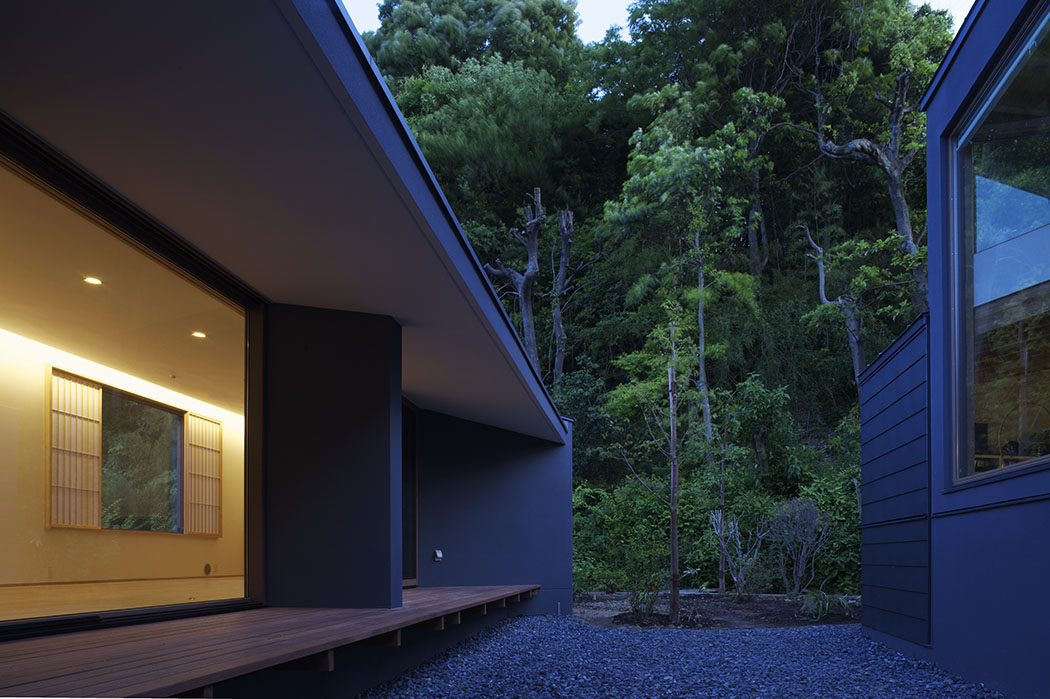 Information
Location

Kanagawa

Type

Residence

Structure

Reinforced concrete, 1 story with basement

Site Area

215.00m²

Design Period

December 2008- August 2008

Construction Period

September 2008- July 2009