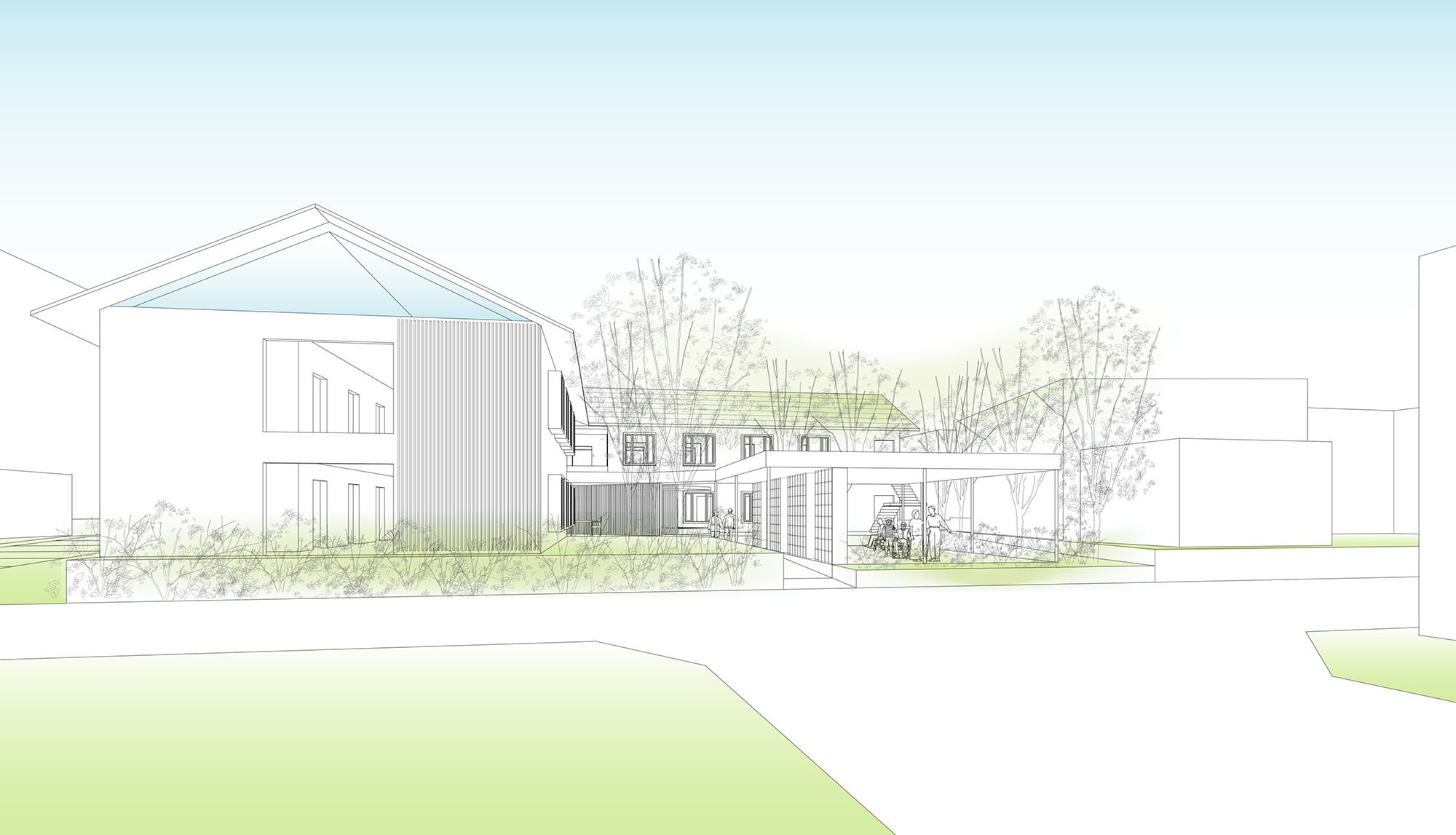 J Project
The special care retirement home is located in Yamaguchi Prefecture.
The home was designed so you could see the beautiful green garden from anywhere.
At the center of the facility, an exchange space with a book section was provided to enrich the residents lives in their elder years. The residents' privacy was protected by green foliage and the open area promoted interactions within the community to stimulate the lives of the residents.
This is a facility where everyone in the community supports the achievement of living a healthy and prosperous life in old age.
Information
Location

Yamaguchi Prefecture

Type

Special care retirement home

Structure

Steel structure, 2 stories

Site Area

2585.35m²

Design Period

2013

Construction Period

-